The new woven paisley fabrics have arrived! And they are joined by a printed upholstery weight paisley fabric as well!
Way back in July we were sent some images of a new line of woven fabrics. There were ikats, paisleys, a classic acanthus with bird, a unique butterfly bug fabric, and a cheery elephant as well. We put in our order, and waited, and waited… and we are, in fact, still waiting for some of that order!
But, last week, the first of them arrived!
Oh, Joy, oh Joy!
NEW PAISLEY FABRICS
The first pattern is a woven paisley fabric.
This is upholstery fabric,
but it is not too bulky.
It does have drape,
and is perfect for curtains and even coats as well.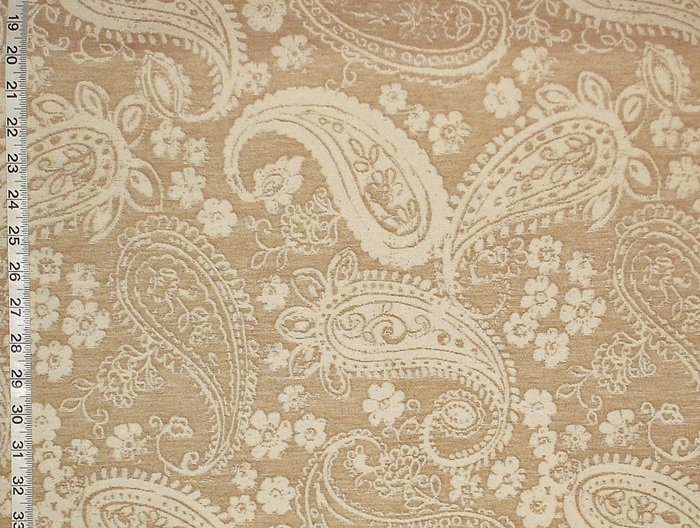 This has paisley motifs dancing over a field of flowers.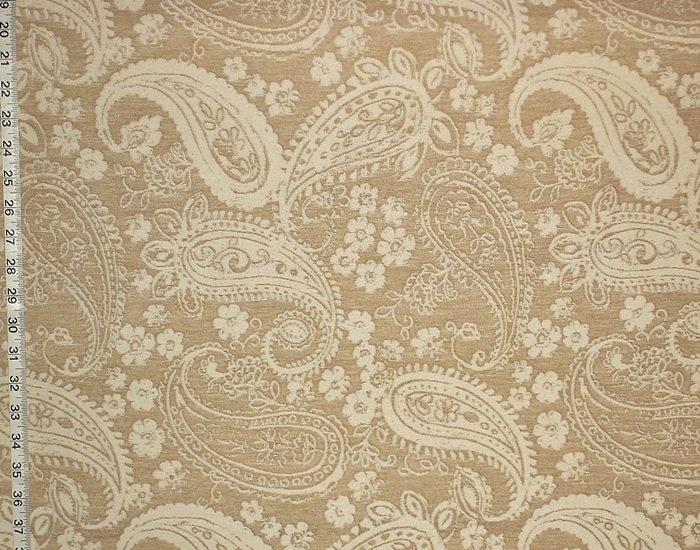 The effect is whimsical.
We also have it in a grey tone.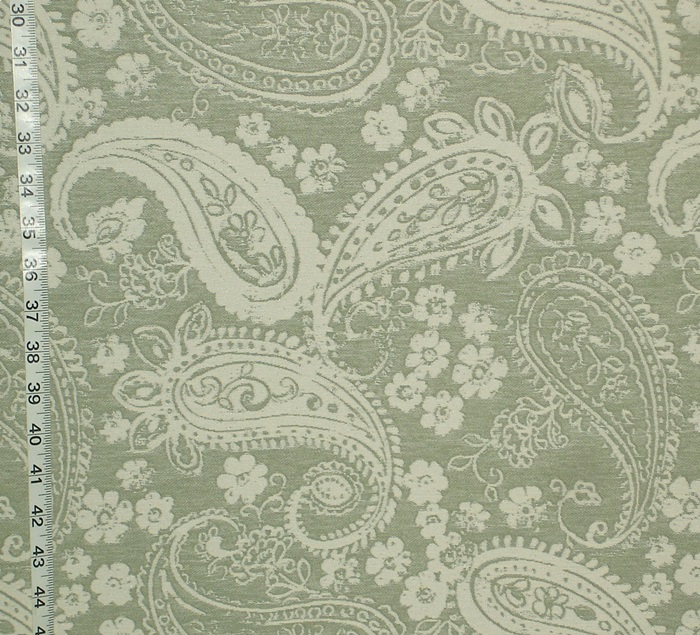 This is an interesting color,
as it has a strong green undertone-
like lichen.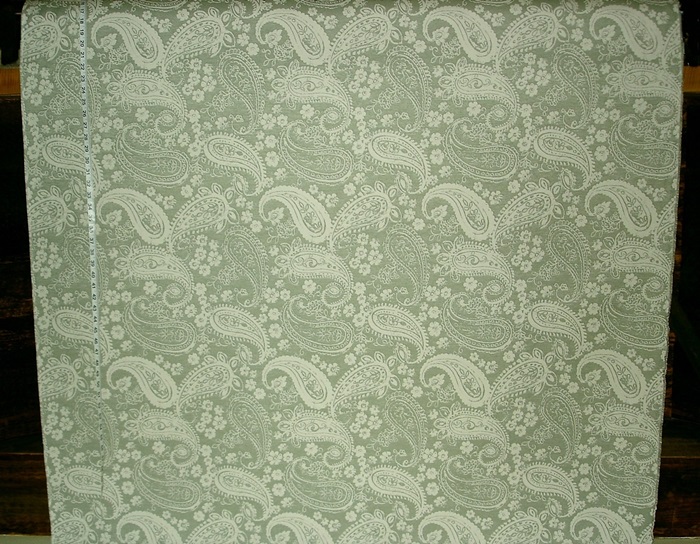 The printed paisley fabric has been woven with a
heavy basket weave.
It has a matt, vintage look,
with washed vintage tones.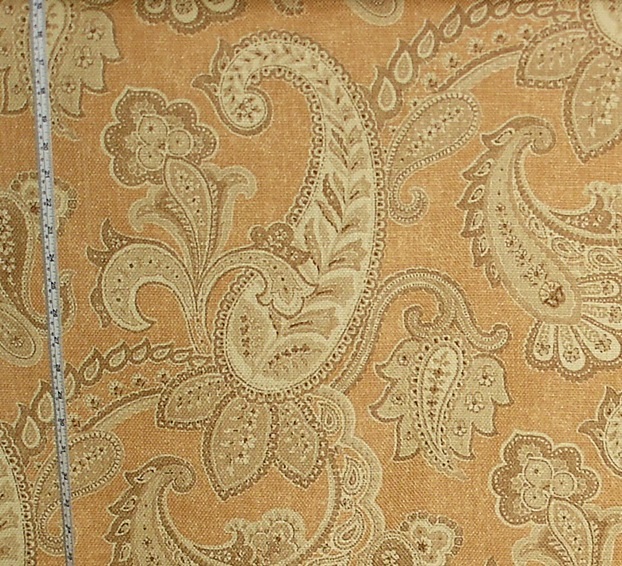 This has a huge scale,
and we are selling it in 45″ increments to
center the pattern in the middle of the cut.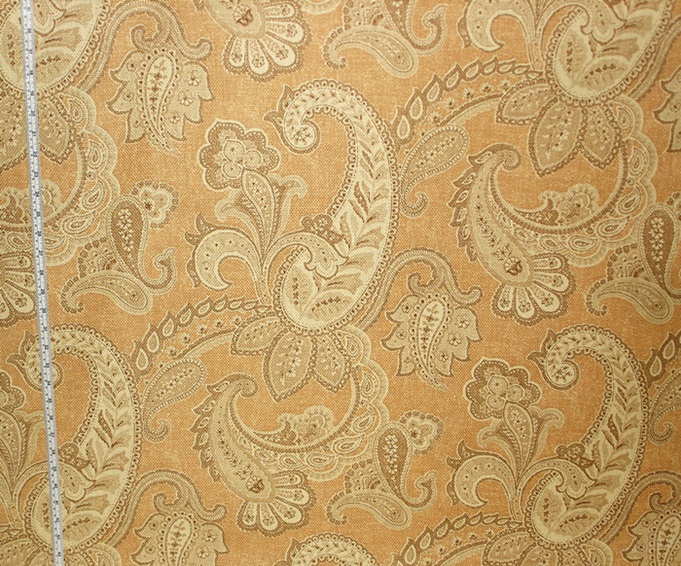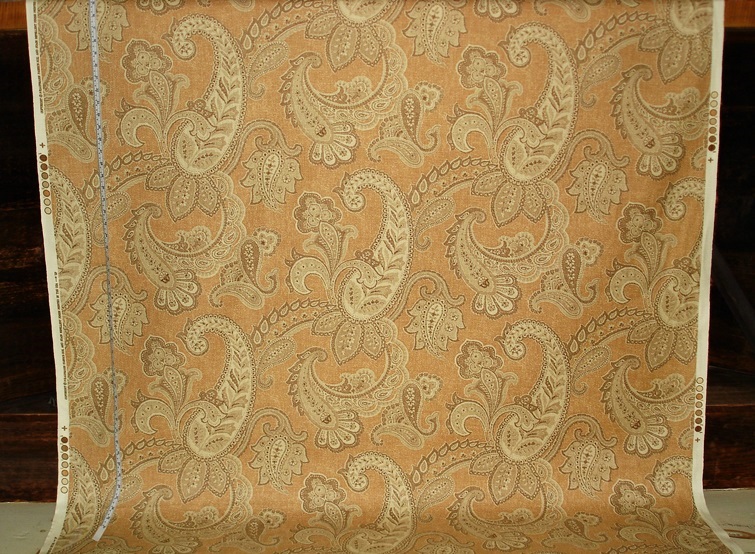 So, if you like paisley fabric see the