The raspberry red and raspberry pink Indienne fabrics and
Jacobean style fabrics were last week's
fabrics of the week.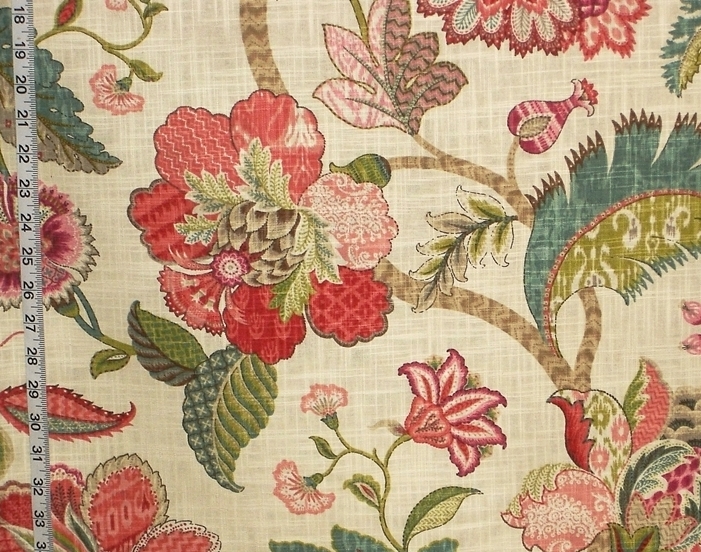 These fabrics, based on Tree of Life patterns are very popular.
And, the pink and red Indiennes and Jacobean style fabrics
add a bright note to ones' room.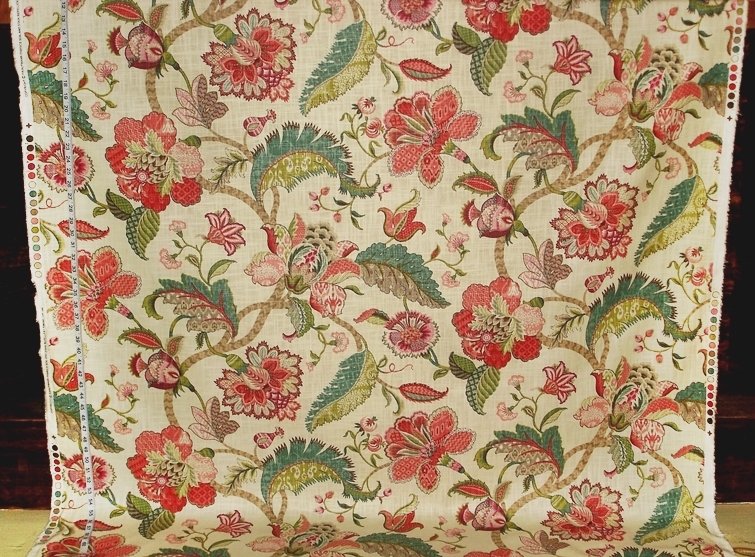 The raspberry pink Colonial Jacobean fabric
has a pattern that looks as if it were embroidered.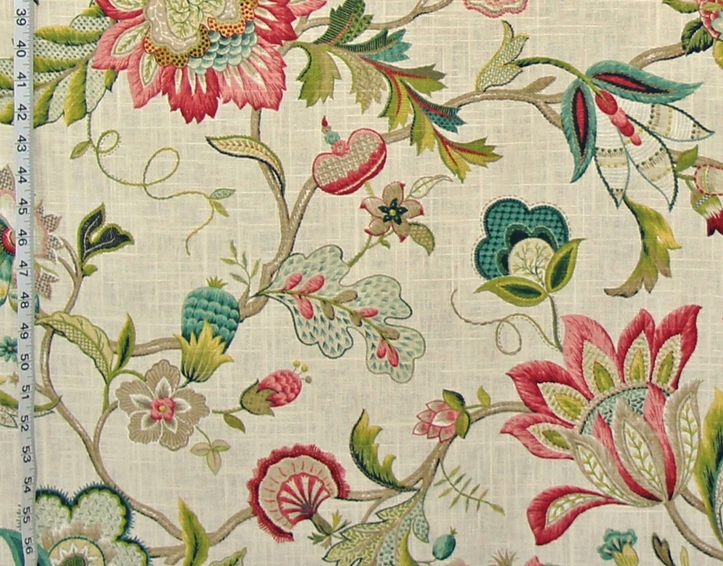 There are several differences between Indienne fabrics and a Jacobean fabrics.
Jacobean fabrics were embroidered designs that were popular in England from 1600 – 1620, during the reign of James I. They were mostly Tree of Life patterns, embroidered of wool on linen.
Indienne fabrics were printed or painted designs on cotton. They originated in India, hence the name, and introduced to Europe, through Marseille, in the 1640's. Also, based on Tree of Life patterns, the lighter weight cotton and the printing had never been seen in Europe, and were instantly popular.
For our purpose we have added the word Jacobean to listings, if they have the look of an embroidered pattern. But, being printed, these are, in truth, Indienne patterns.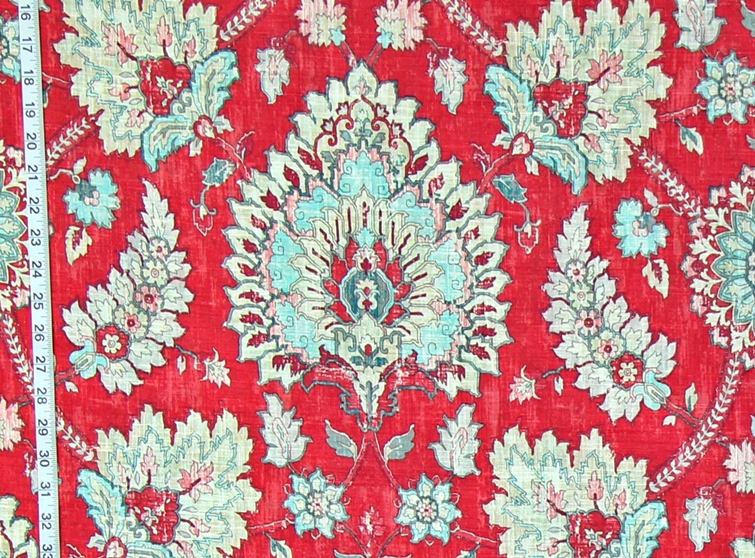 A cross over from the Indienne fabrics are the rug fabrics.
Based on Tree of Life patterns, these resemble vintage rug patterns.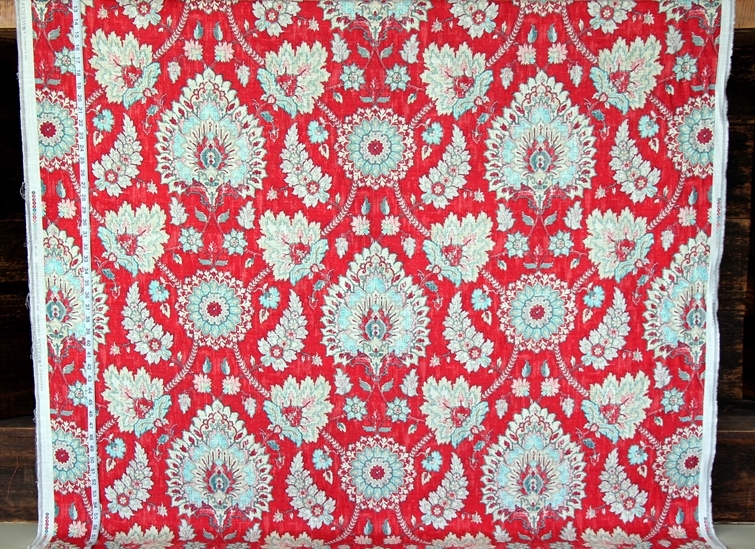 Another cross over from the Tree of Life fabrics is this
modern adaptation.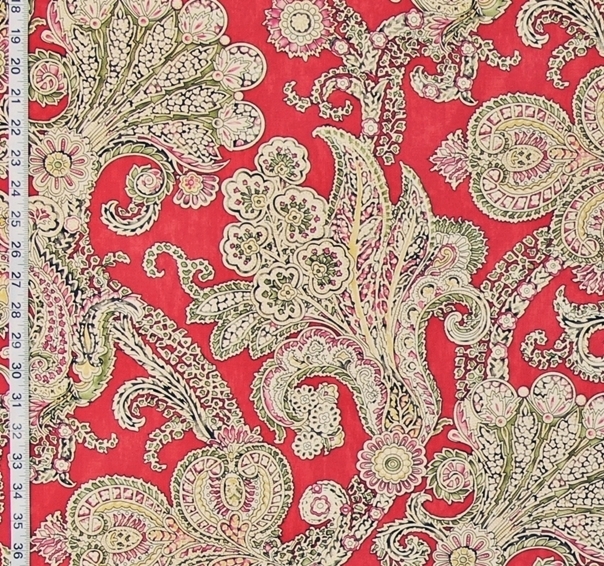 Small confetti like bits of color form a mosaic with a Tree of Life pattern.
This is different, as it is based on the paisley motif.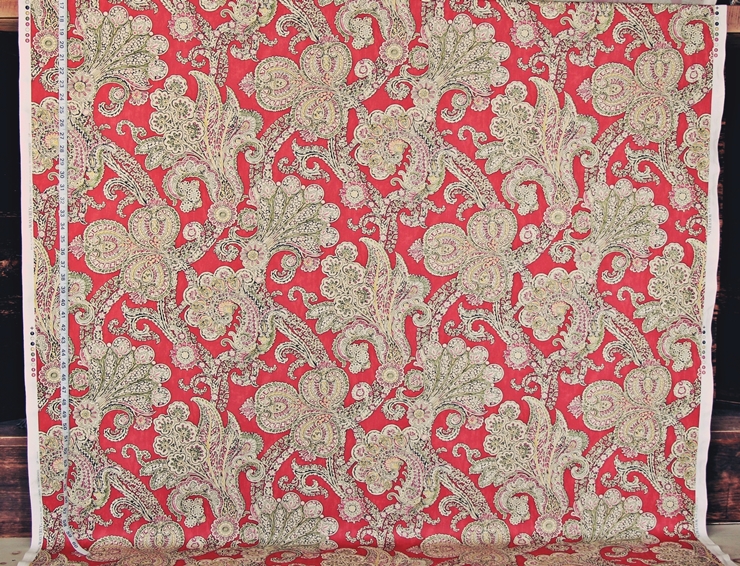 For all Indienne and Jacobean fabrics see the
________________________________
Save
Save