This week has been all about red!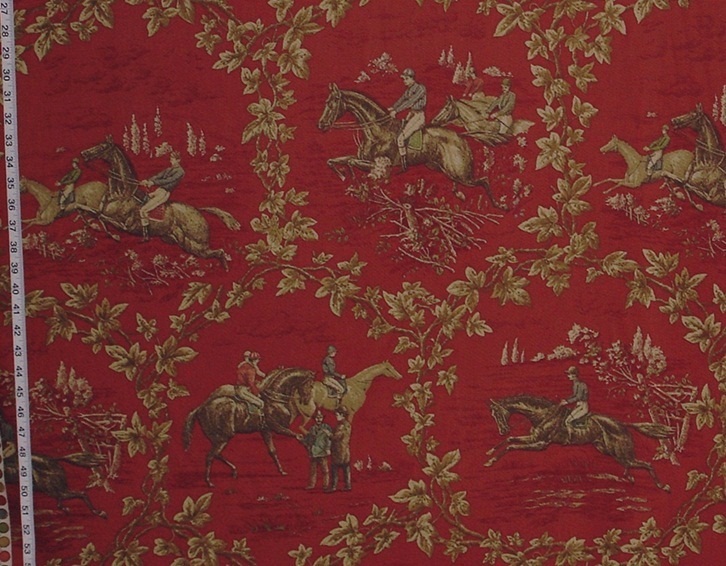 It is funny how this happens. A week starts like any other week, but about the middle of it, one realizes that there is a pattern. It could be a genre- chicken rooster toiles for instance, or a color. And this week the fabrics that sold the most were mostly red. And, the patterns were from a variety of different genres. No one category of fabric stood out, it was just all about the color!
The red racing horse fabric took the lead early in the week.
This is a fabric that has race horses and jockeys in small vignettes framed by ivy.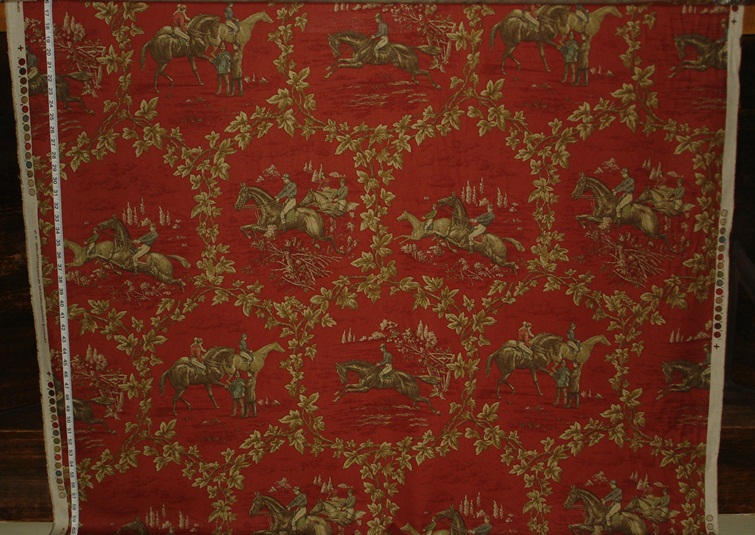 A classic look, this was discontinued several years ago,
at which point we bought all remaining stock.
While we still have quite a bit left,
when it is gone it will be gone.
The red coral fabric with seahorses also sold this week.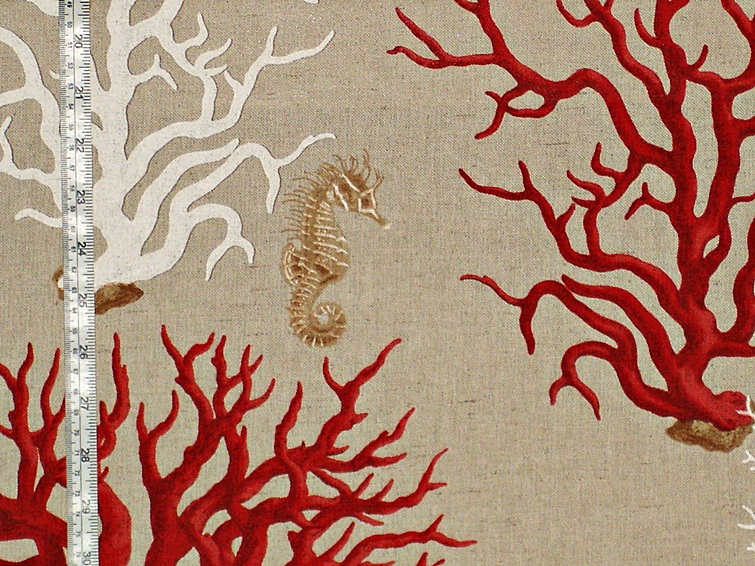 This has two different seahorses floating among red and white coral.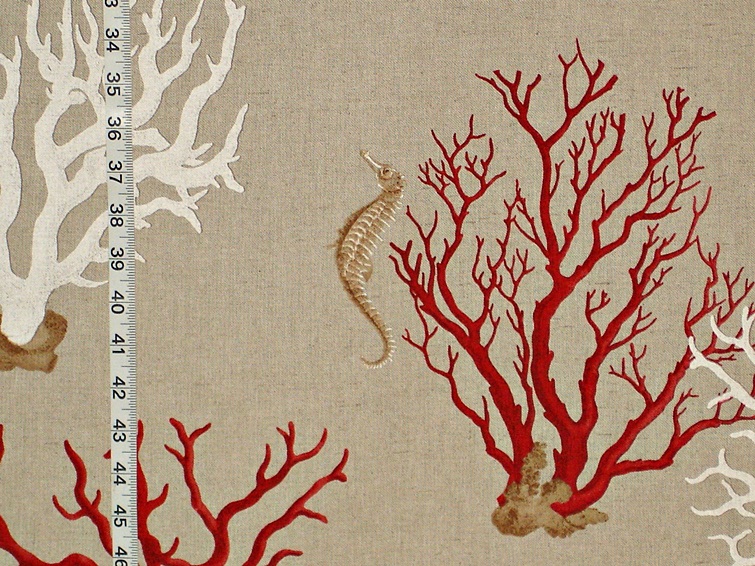 The background is oatmeal.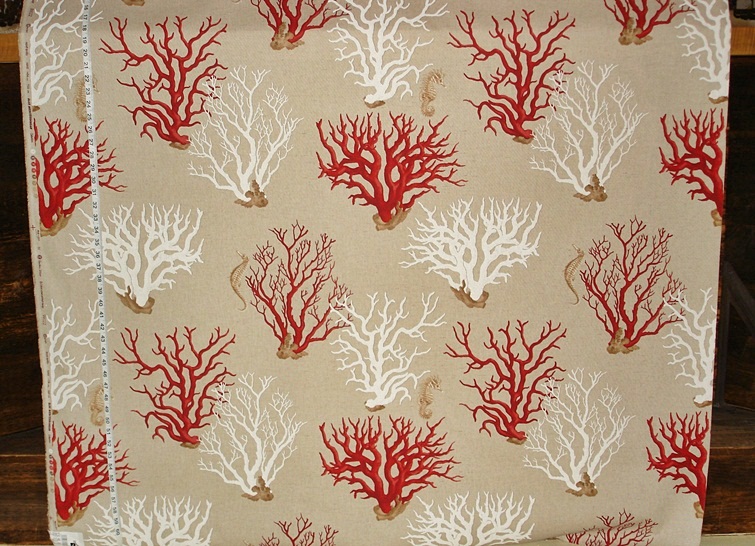 Always popular at this time of year is
the red deer toile fabric.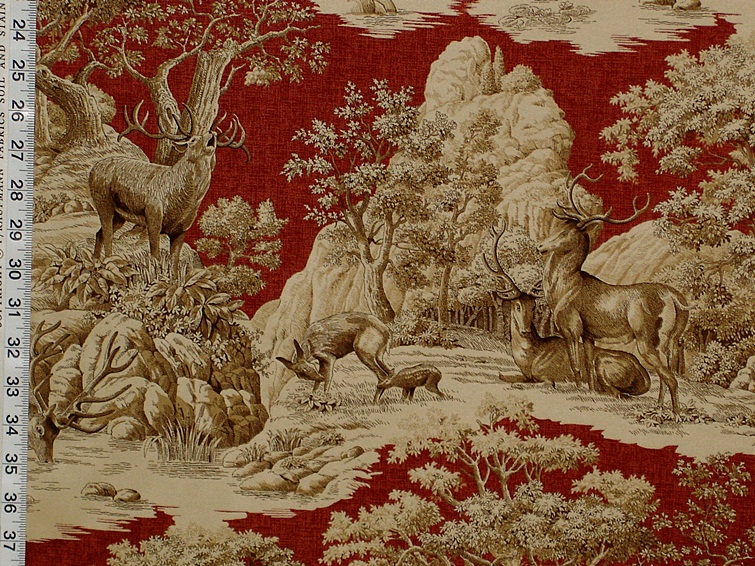 This scenic toile fabric shows deer in nature,
from a mother with a faun to a stag calling,
this highlights the life of deer.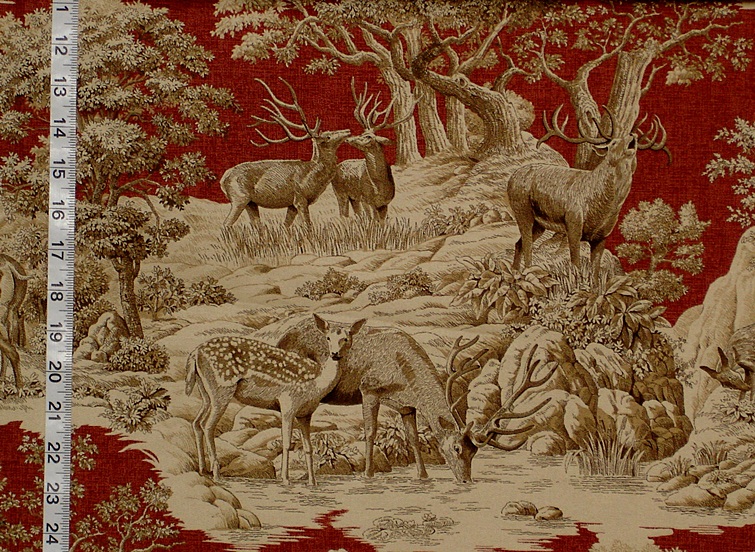 The holiday deer fabric with lurex woven into it,
also sold well this week,
as people start to think about the holidays.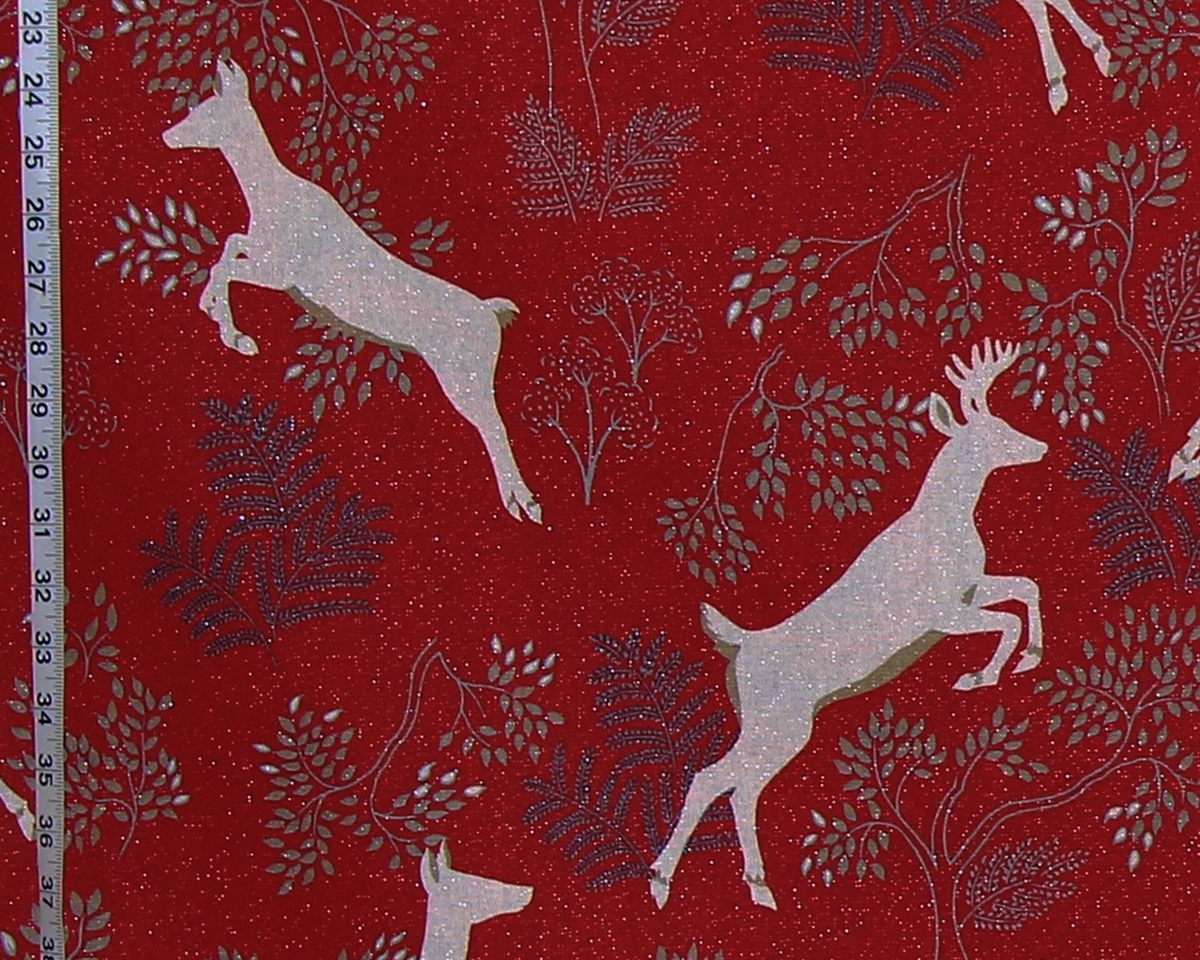 Changing gears,
the red and white buffalo check also sold this week.
This surprised me, as I think of it as more of a summer item,
rather than fall,
though I do realize that it is still warm in parts of the country.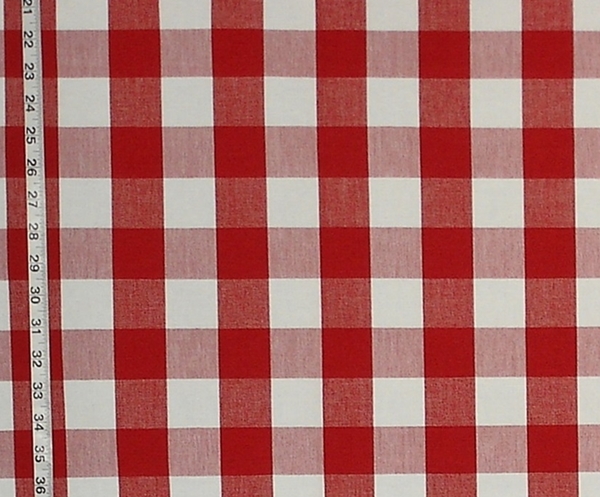 And what would a week of red fabric be without
the red bird toile,
by P.Kaufmann?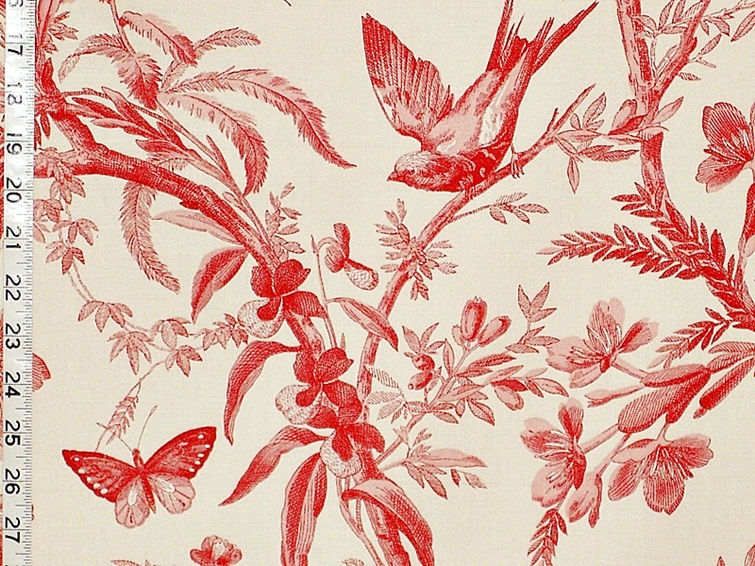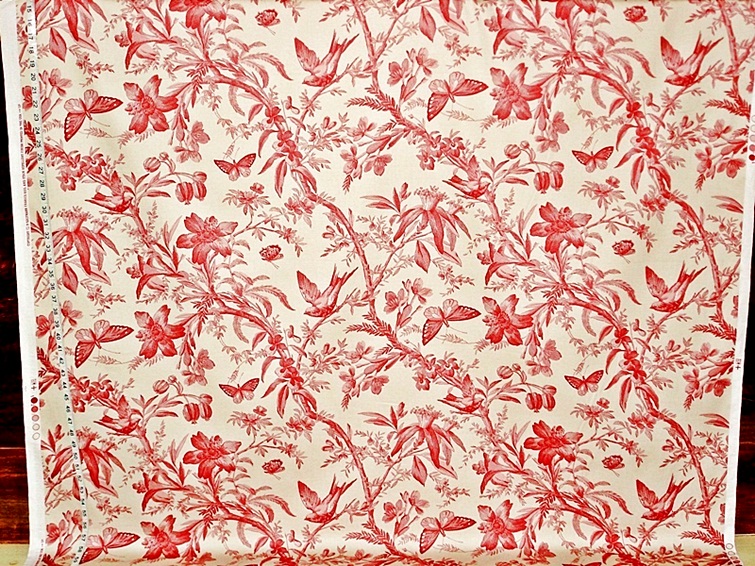 We do have other fabrics that are red…
the Clarence House Salina is a tone on tone woven upholstery fabric.
It has a lot of texture!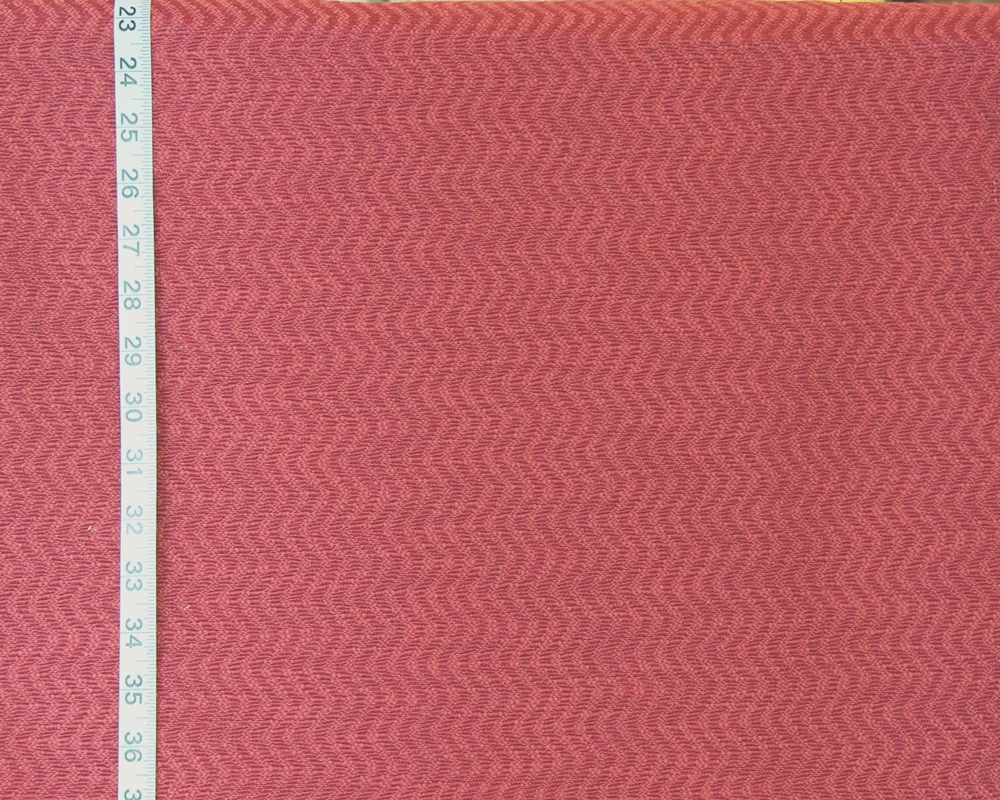 In short supply is this Indienne Leaf Fabric
with a red background.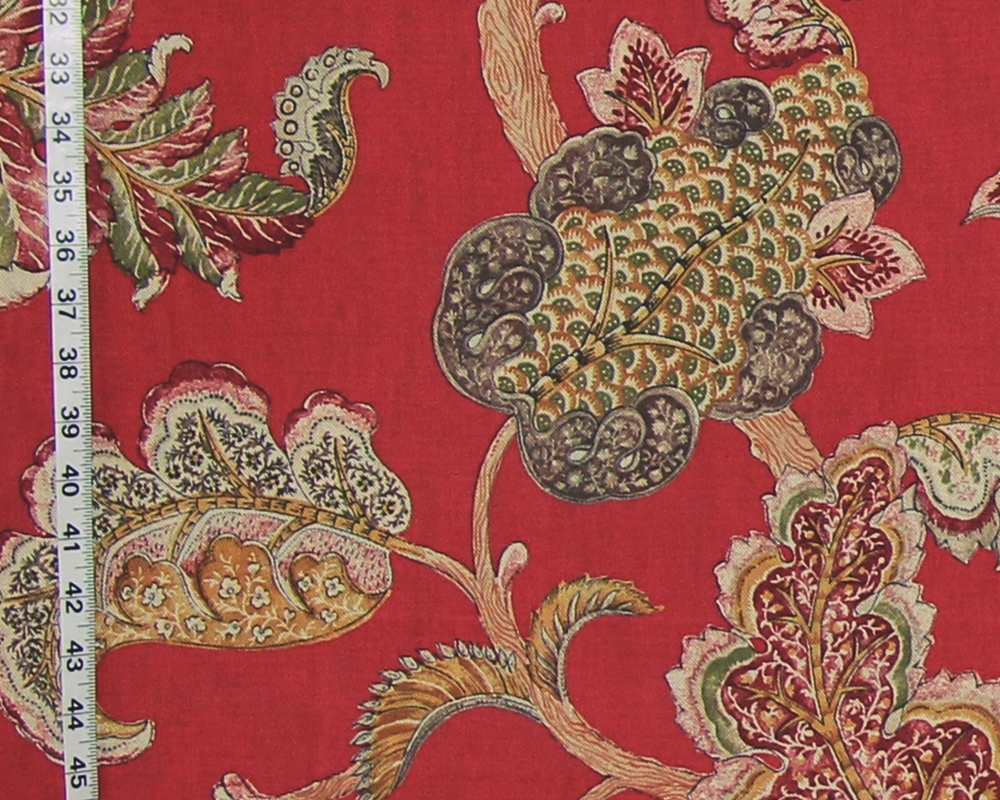 To see all of our fabrics with red,
go to search by color and click on the
___________________________________