We have two new boho floral fabrics in!
These are all about color!
These  are fun florals with  a retro feel to them.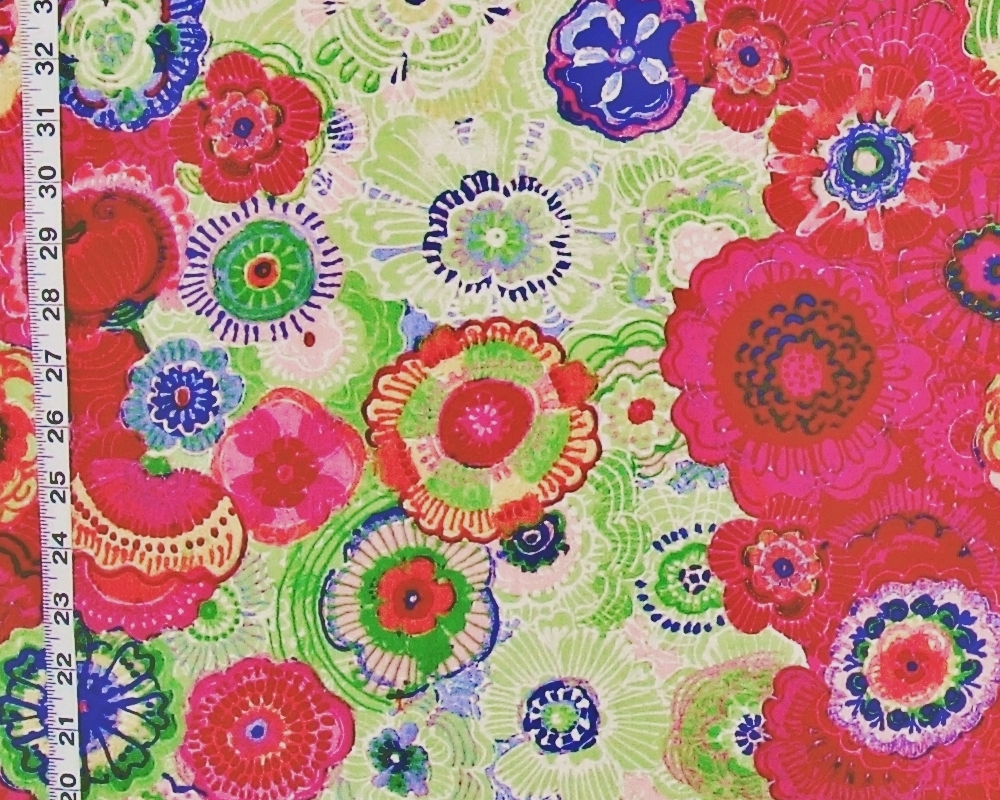 The first is done in reds, pinks, and purple
with green.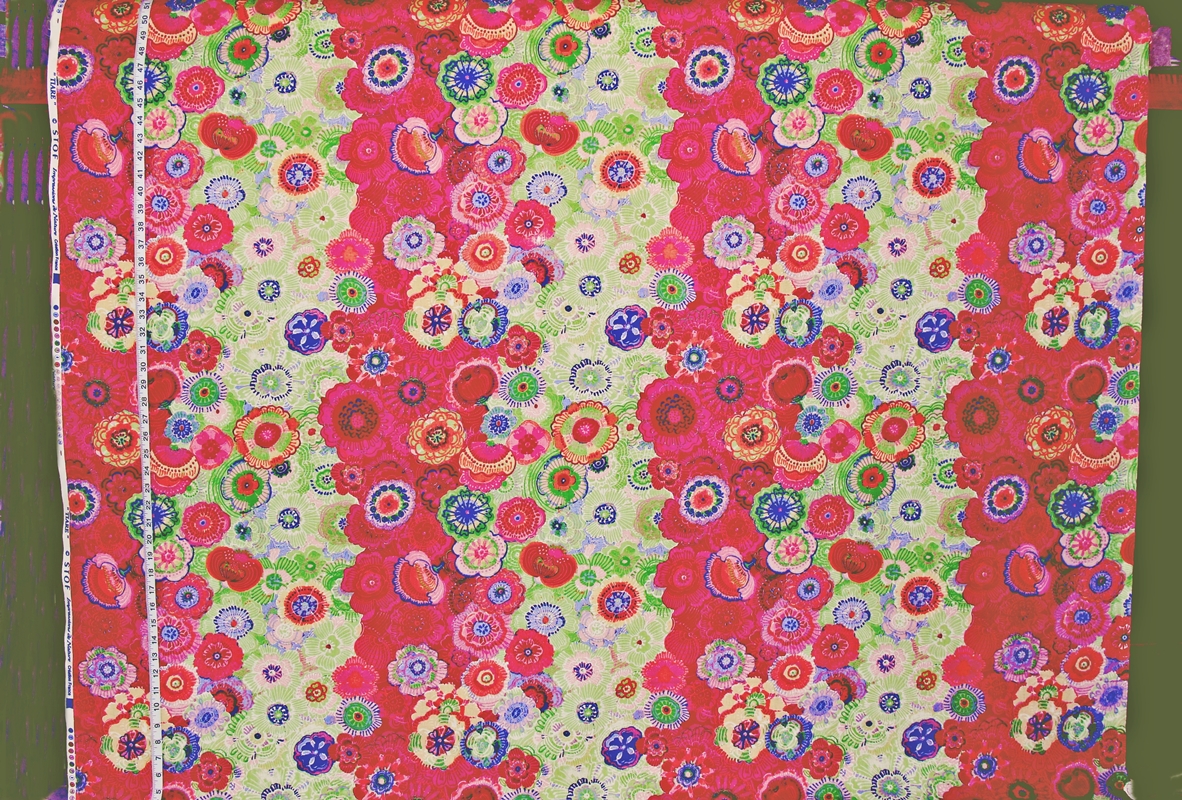 Wide stripes of colorful fabrics rest on
a paler floral background.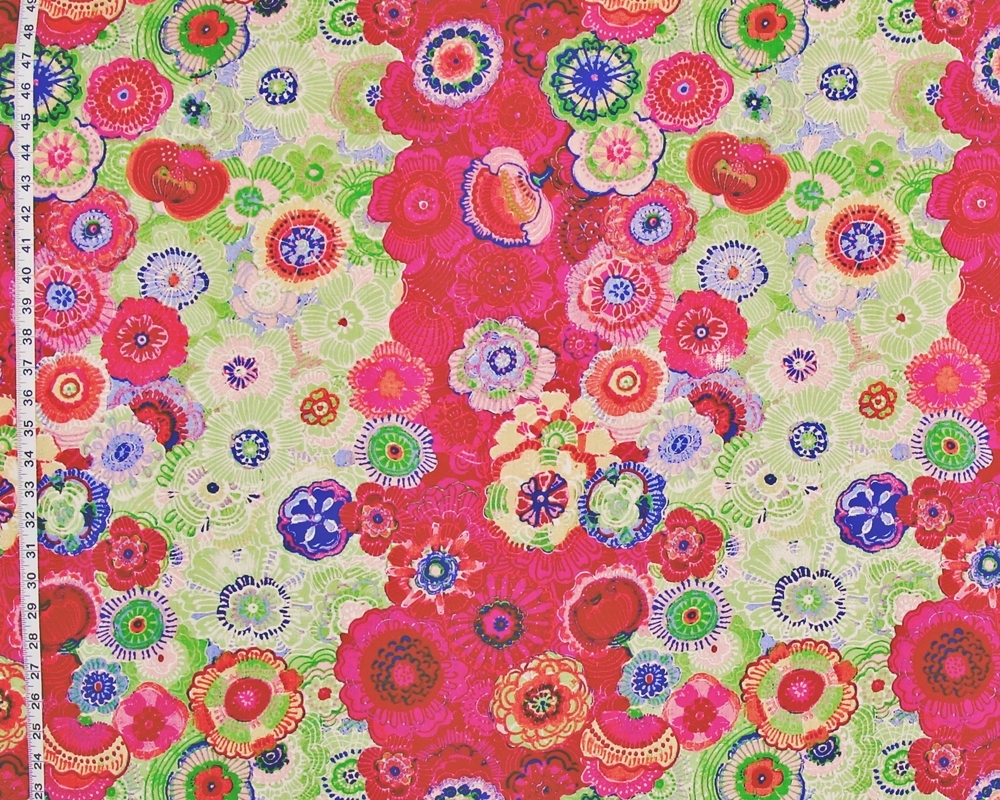 These boho fabrics are bright and bold!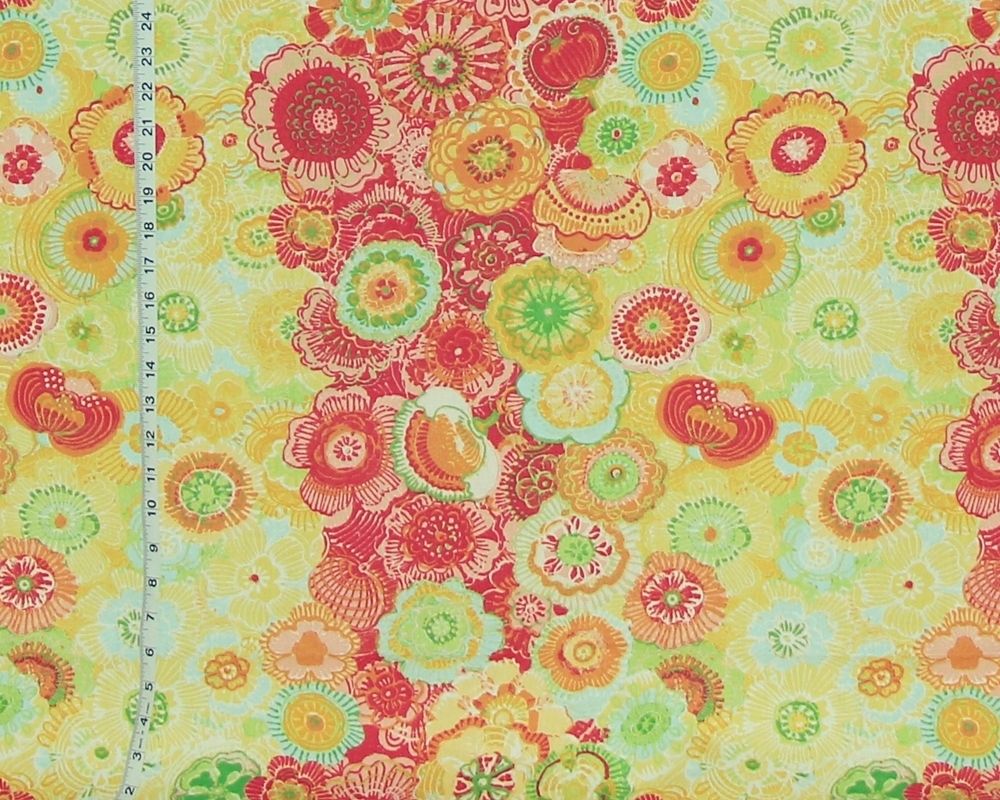 The second colorway has
a background of citrus tones spiked with aqua blue,
while the  stripes are  tones of red and salmon tones.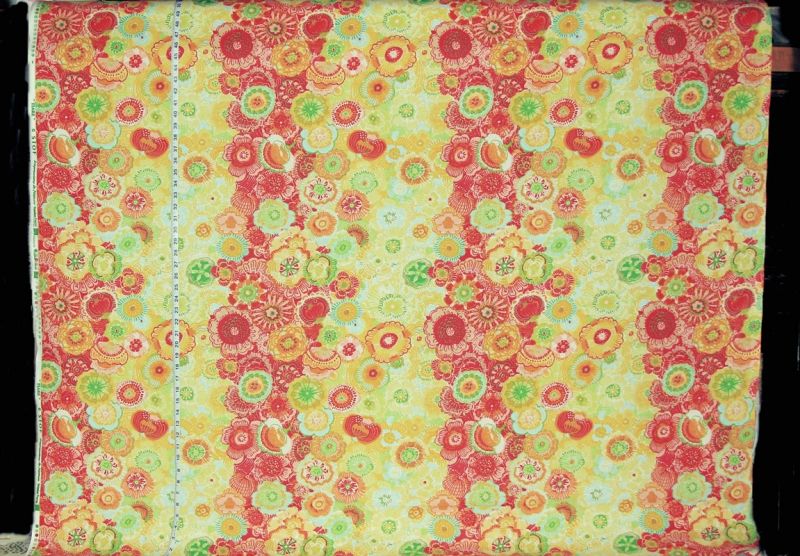 These floral fabrics have a retro appeal
that works for both modern and  retro decorating.
For these and all the different floral fabrics is the
_____________________________________