The last two weeks have been all about roosters and chickens!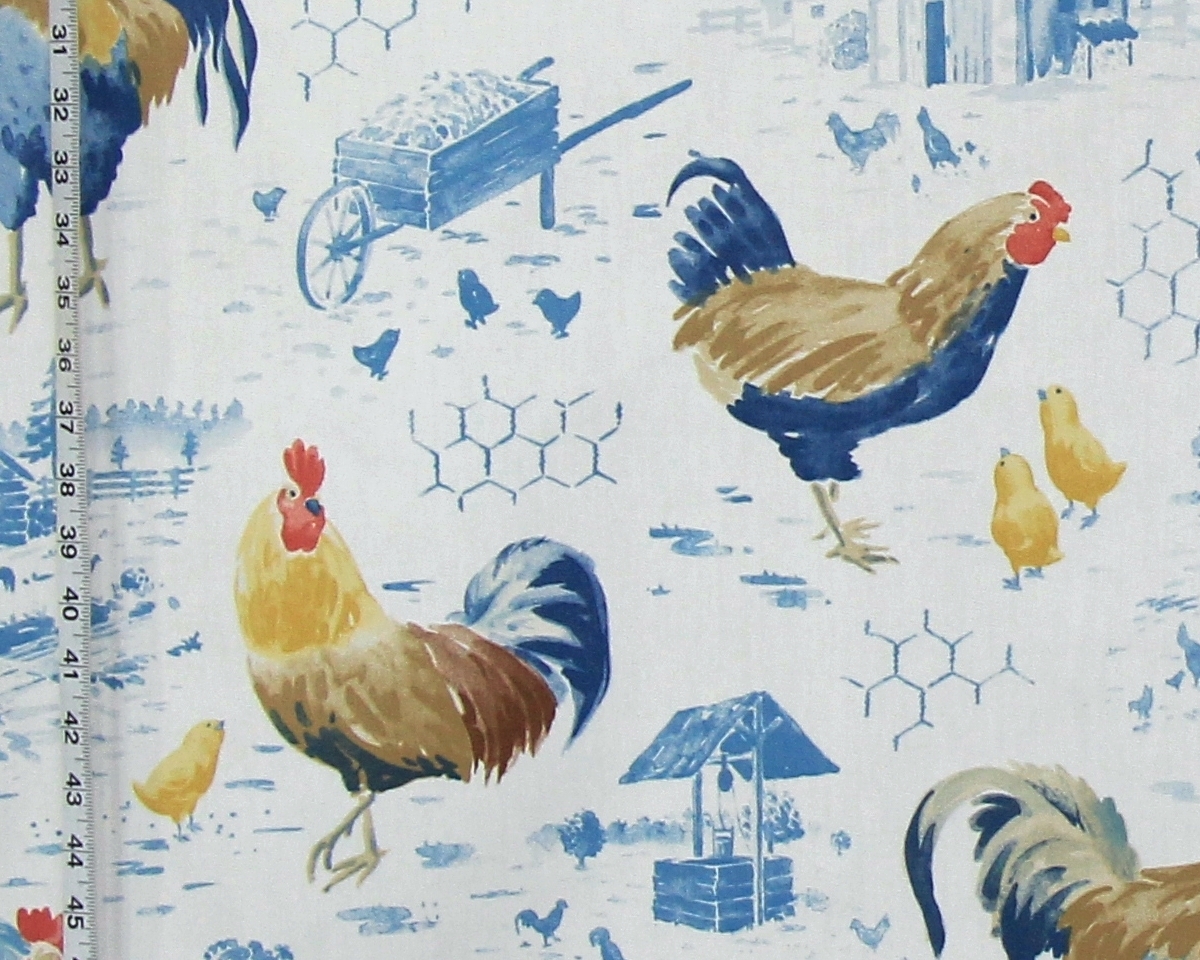 We look for chicken and rooster fabrics!
Rooster Strut,
by P.Kaufmann
has a blue toile background with the addition
of chicken wire.
And, of course,
we have
the P.Kaufmann County Fair fabric,
in the color curry.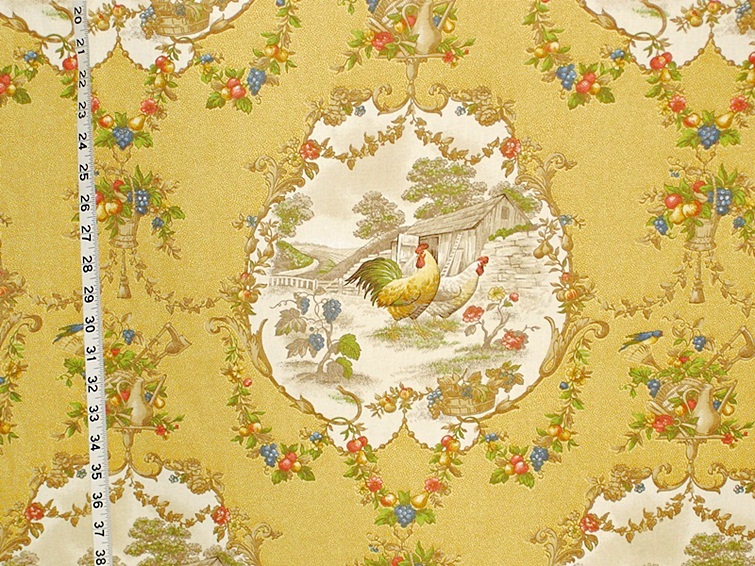 One of the most popular chicken toile fabrics is
the red chicken, rooster, peacock toile fabric.
This has a very classic look.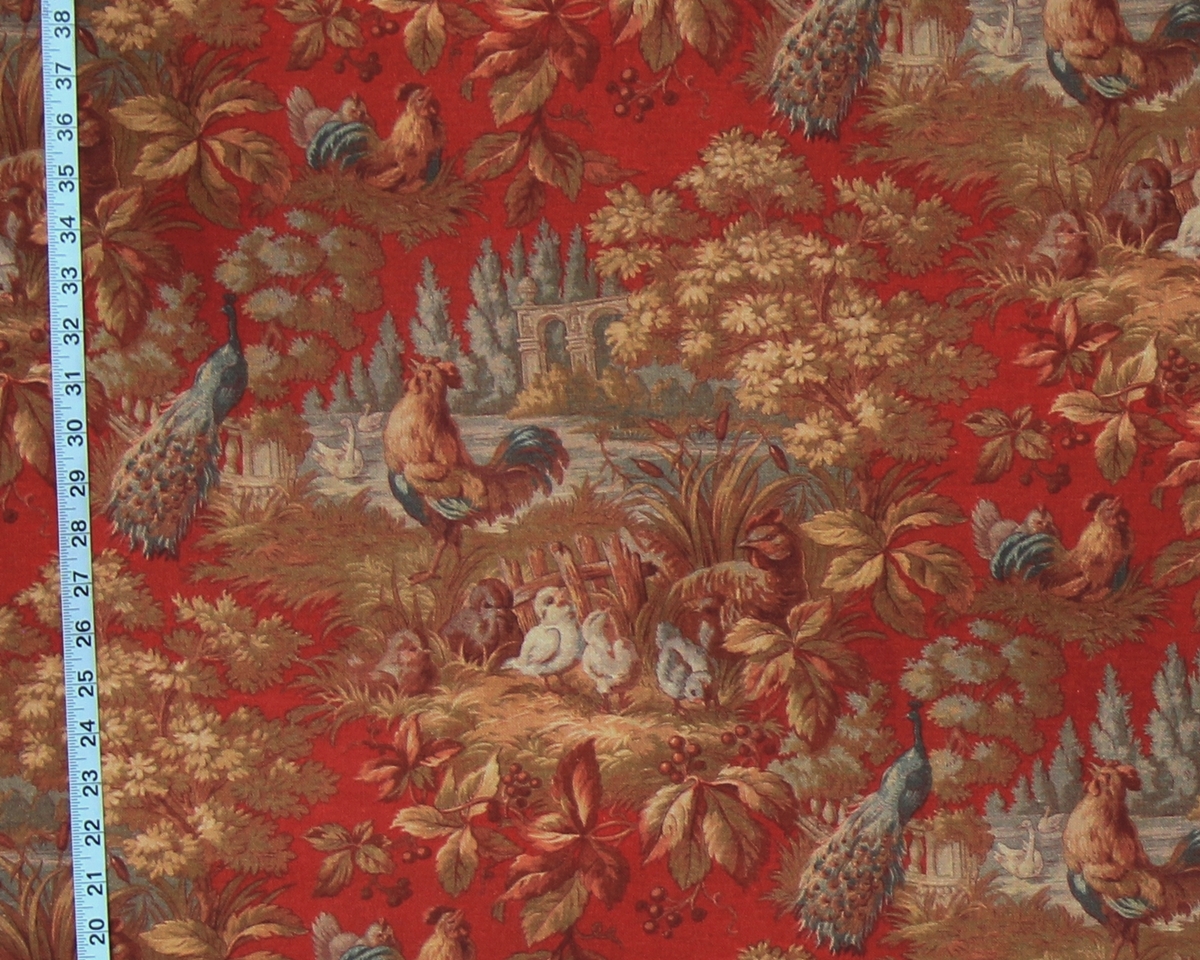 One rooster toile fabric is all about roosters!
This has different breeds of roosters,
with their names,
against a background of French writing.
The effect is vintage.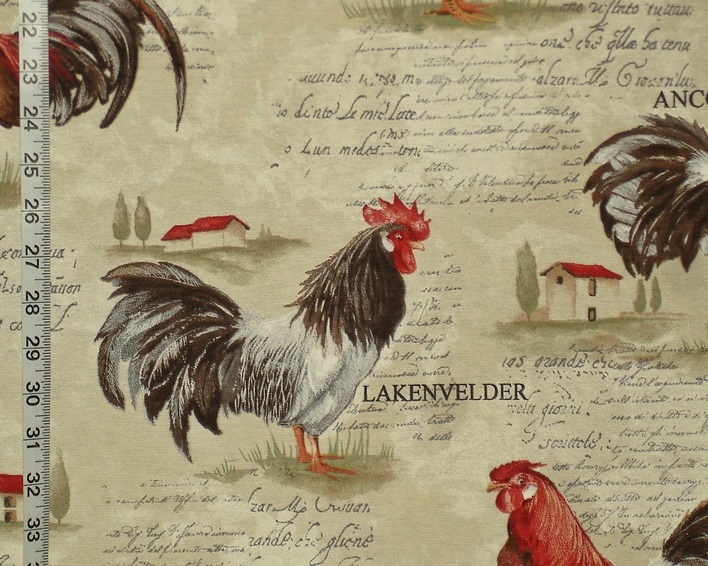 The pink French Rooster Chicken toile fabric
makes a bold statement!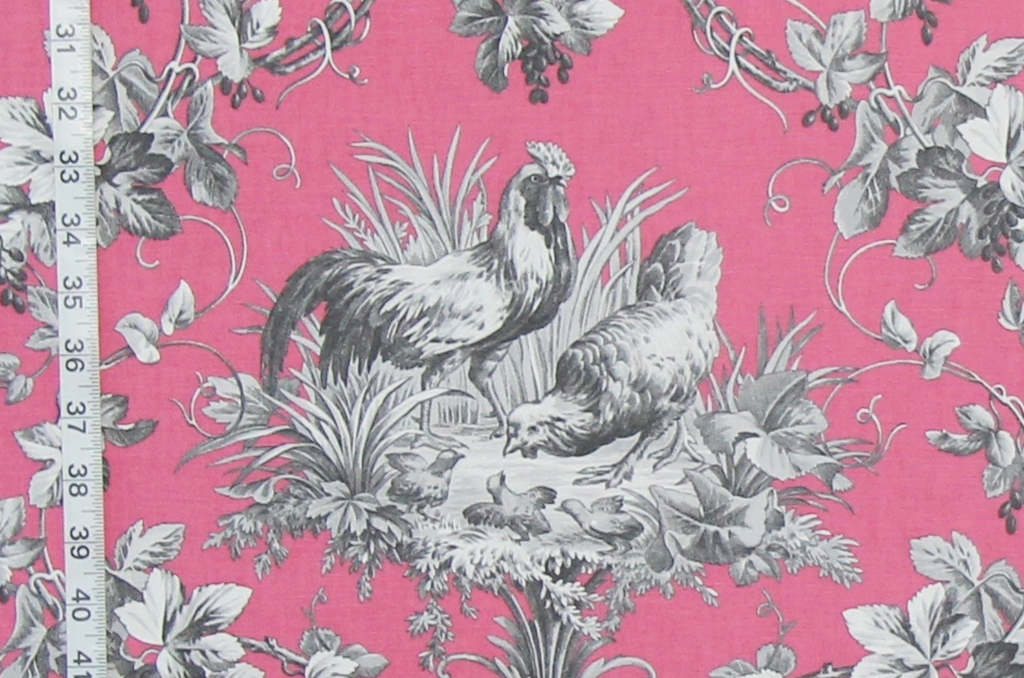 The Rooster Toile Fabric
is a bit different.
The colored roosters are shown as line drawings
in the background.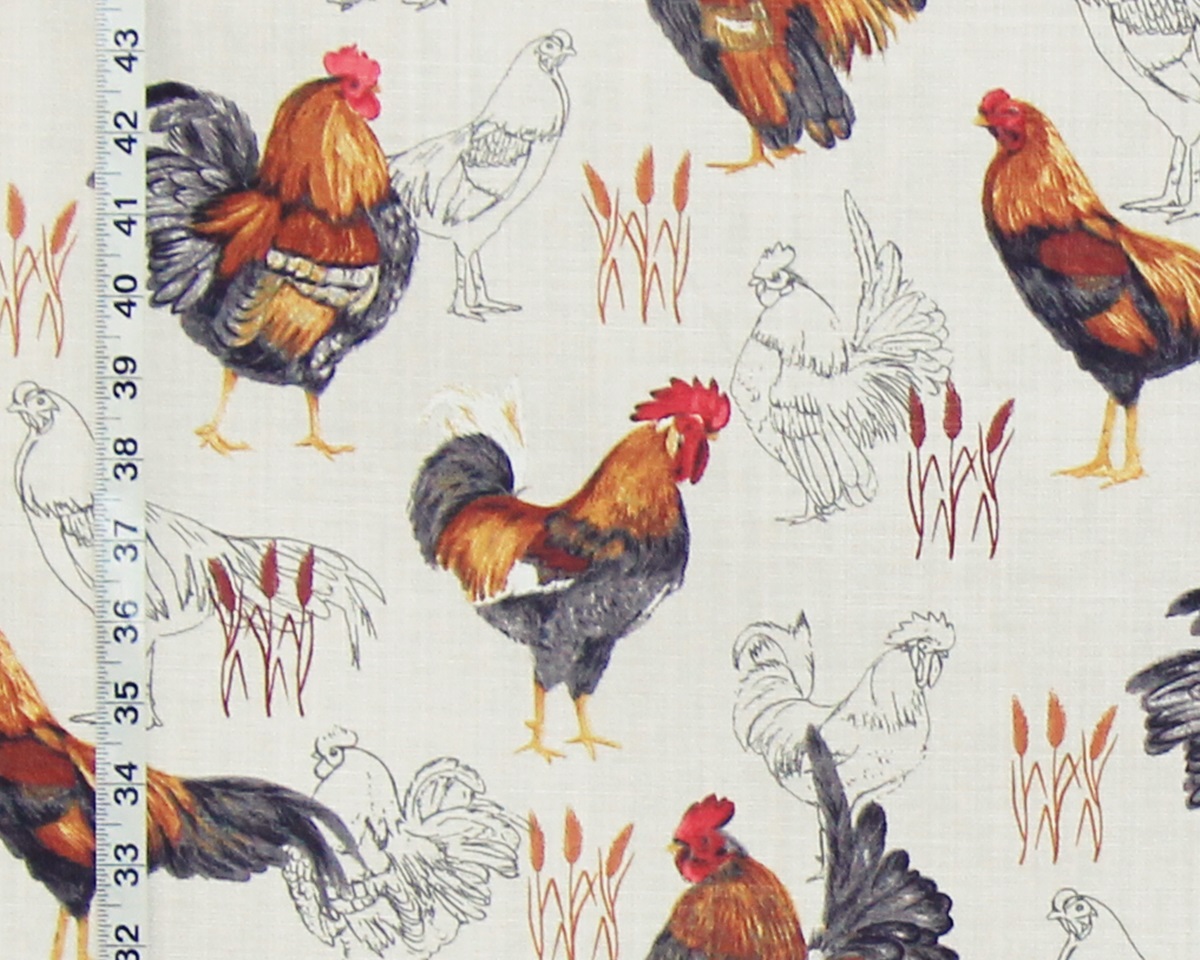 We don't carry many small patterns,
but the pattern we call "The Peeps"
was too cute to not get!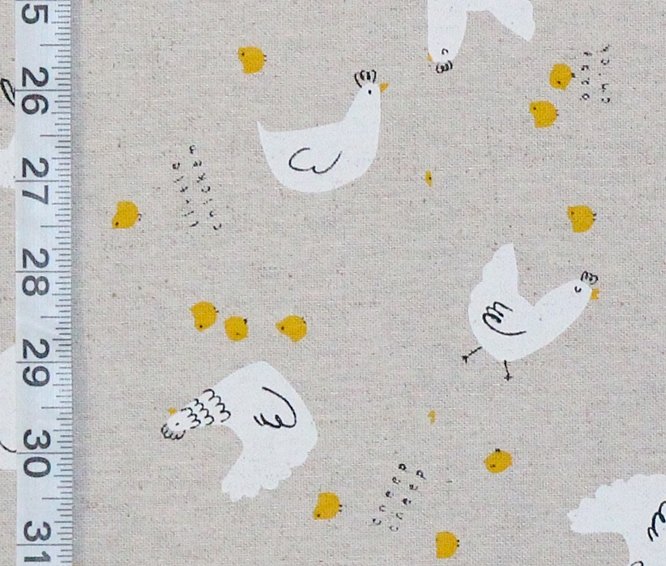 There are quite a few small pieces
and remnants listed in the
Chicken Category. 
Many of these are out of print,
and when they are gone,
they are gone!
So, if you need a small piece,
they may be of interest!
___________________________