Scalamandre fabrics- just listed.
Three new pieces of Scalamandre fabrics have just been listed.
The first two are tropical bird fabrics.
There are parrots, Birds of Paradise, hummingbirds,
and other birds along with many butterflies, bugs, and a small frog!
The first colorway is softly colored,
with a peach background.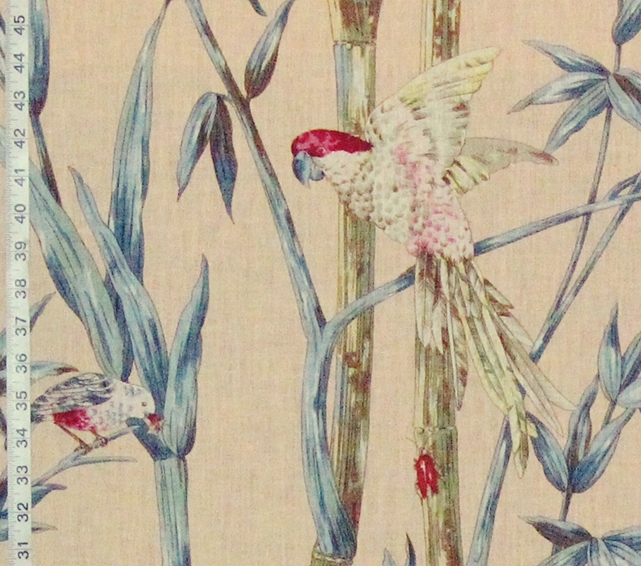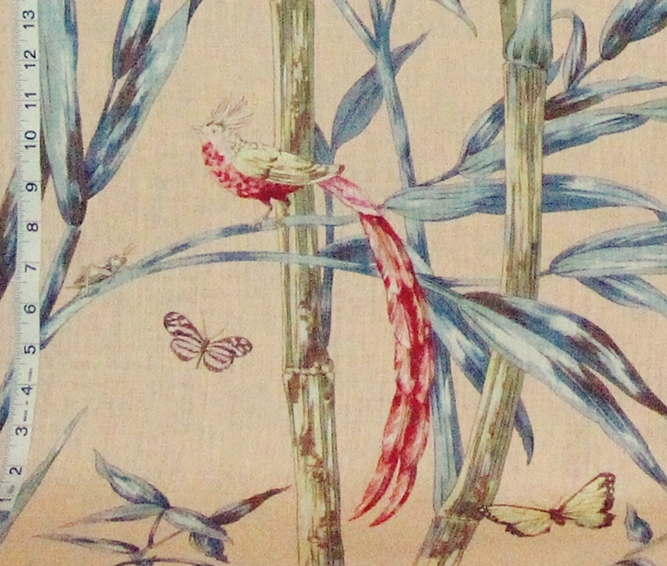 The birds are softly colored tones of
rose and pink
and seem to disappear
among the stalks and branches of bamboo.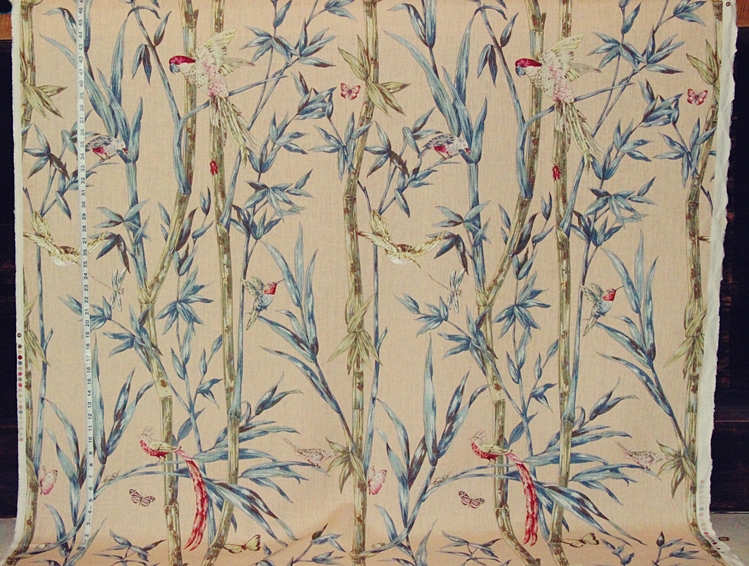 The second colorway
of the Scalamandre Bird Fabric
has a beautiful aqua background.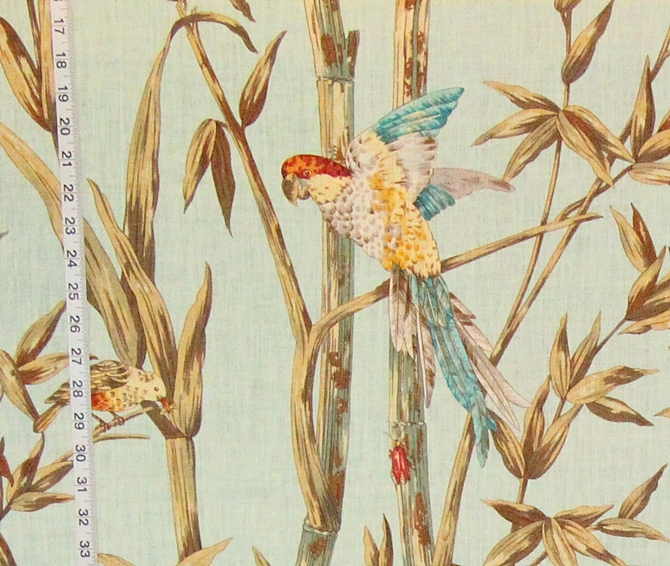 The birds are much more distinct in this colorway.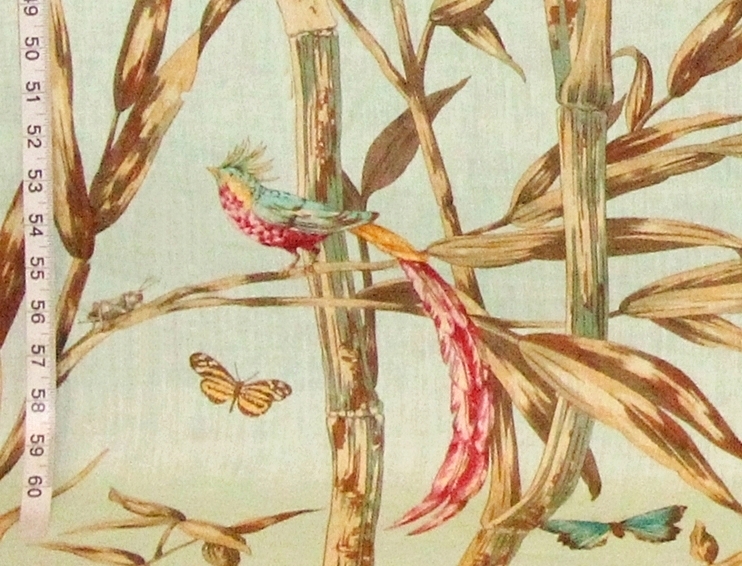 The blues in this are wonderful,
and the punctuation of orange and fuchsia
give the whole pattern a lift.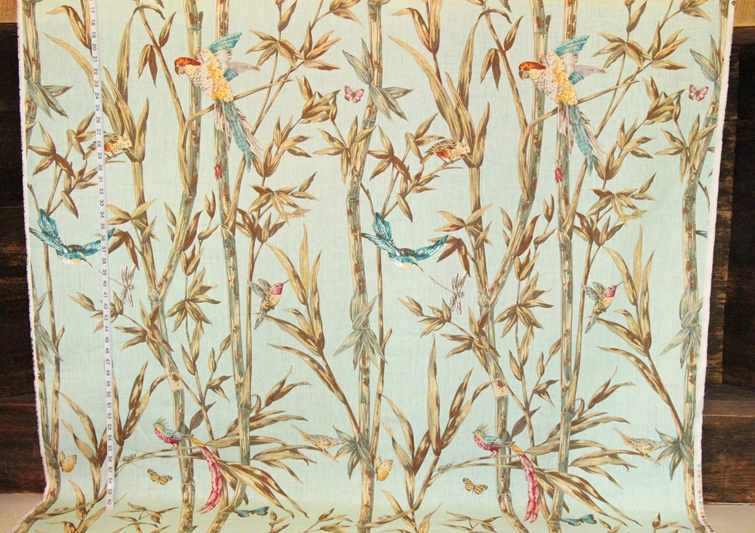 The third Scalamandre fabric listed
is a bird floral fabric.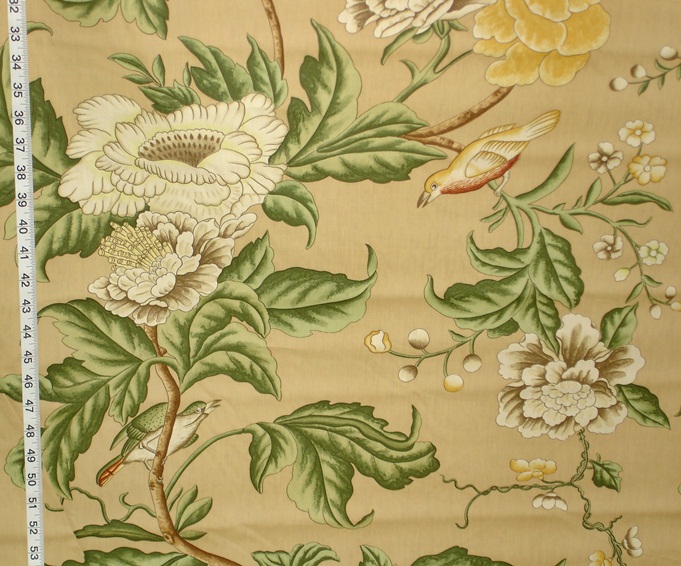 A classic floral fabric, this has a lovely pattern-
but, one needs the specific colors of
green, gold, and brown.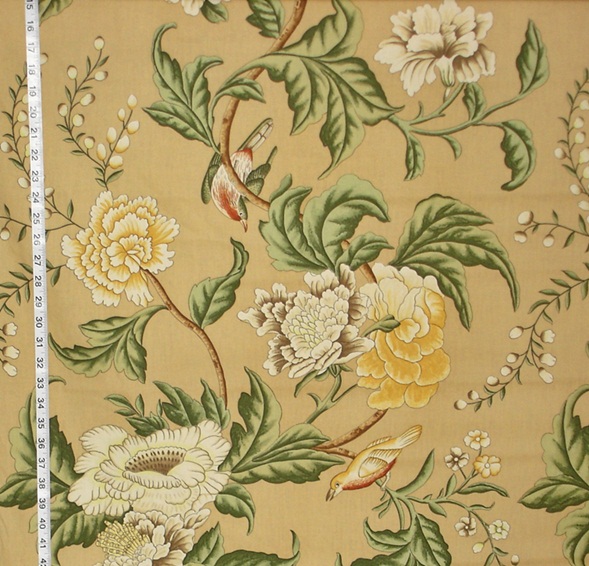 For these and other Scalamandre Fabrics see the