We have carried the small checked fabric for a very long time.
And, it is a classic!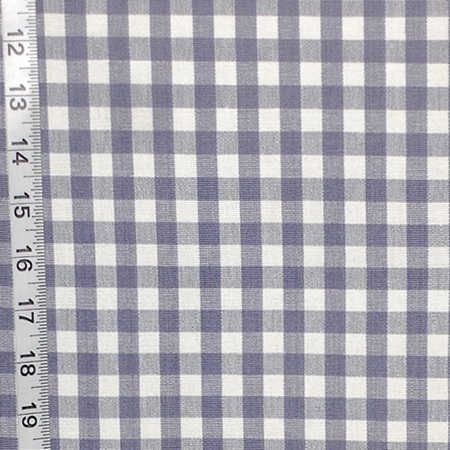 A bit about these fabrics. They were originally designed by and sold by a company that carried these, which is a 3/8″ check- just over a 1/4″ wide, buffalo check- which is around 1 1/2″ in size, and a pin stripe fabric.
And, all three different fabric line carried all colors. So, the mix/match factor was really great. There were about thirty colors, which is a lot.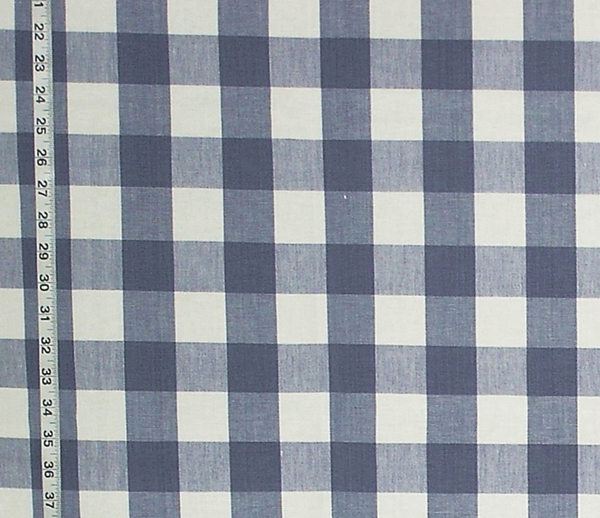 The company went out of business, and another company picked up the different lines, and the inventory as well. But, if the original company had dropped a color, or was out of it,  when the new company acquired them, the new company would not have them, and had not even heard of the missing colors!
The new company is discarding some of the different colors of the buffalo check, and adding some new ones- which I hope to get photographed this week. But, they are severely culling the old colors of the 3/8″ check, and they are not adding in the new colors that will be part of the buffalo check line.
Going forward, there will be only nine colors of the 3/8″ check. They are: black/white, charcoal, khaki, linen, red/white, royal, sky, French blue, and kiwi. Not many.
These same colors will go forward in the 1 1/2″ check, with the new colors that are not listed. So, a lot of colors we have will also become unavailable.
I deplore getting rid of some of the classic colors, espresso, grass, etc. These were the backbone for many cottages. And, the soft pastel colors have been used in many decorating schemes. But, so it goes.
So, if one likes a color such as the pale yellow, or the strawberry, get it now! Because when they are gone, they are gone!
Over the years what we have seen is that a person wants a specific size of a check… small blue, etc. But, if that color is gone in the size you think you want, look at the other size. How the colors read are very different, due to the different ratios of color to white. But, if the color is what you need, think about getting the other size if the size you want is out,  as it might work for the project.
The colors of the ginghams in short supply are:
Strawberry, Rose, Pale Pink, and Black/Natural.
The colors of the Buffalo check in short supply are:
Black/Natural, Espresso, and Royal.
The 3/8″ ginghams are on sale.
They are in the
The larger 1 1/2″ buffalo checks are in the
____________________________________