Well, Maine has had an easy winter up until now.
And then the last week of January hit;
the temperatures plummeted,
the wind speeds rose,
and it has been bitingly cold out.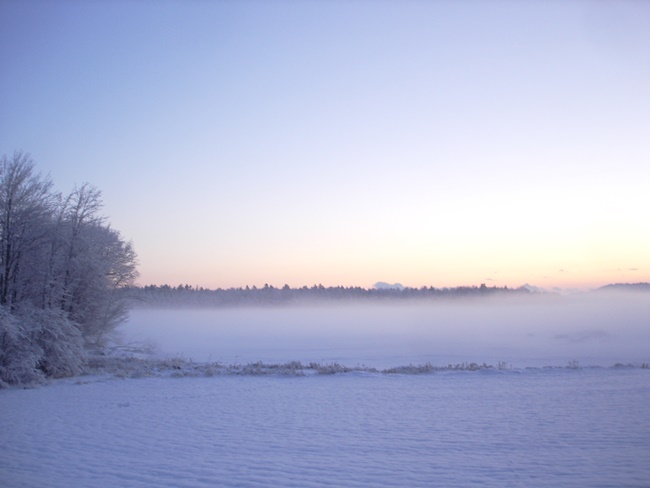 Still not a lot of snow on the ground,
but winter is really here.
This is normally the time when
people head out for a vacation.
But, not this year.
So, I thought I would do a
Travel Fabric blog post.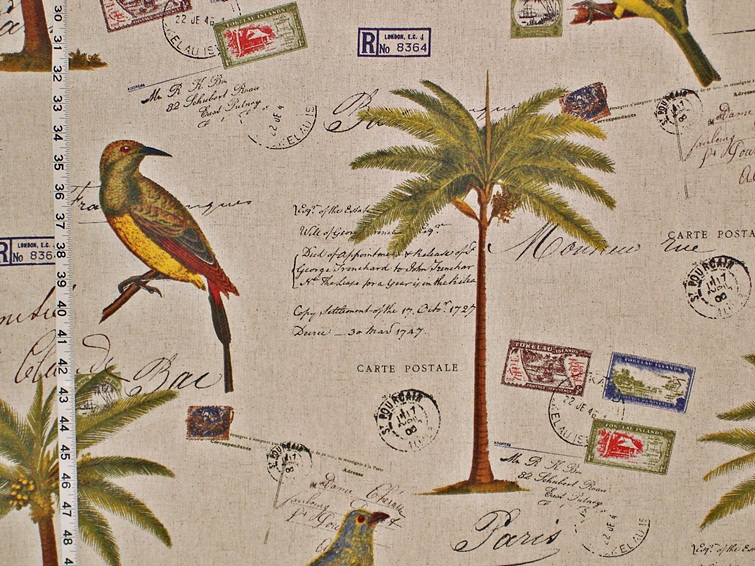 One of my favorite travel fabrics is the
TROPICAL DOCUMENTARY FABRIC.
I love the mix of birds and palm trees, intermixed with the writing from letters and postcards, and the stamps. It reminds me of travel from days gone by, when people took boats and trains to travel to far off places, sending home letters and postcards, with exotic stamps. An adventure, to be sure!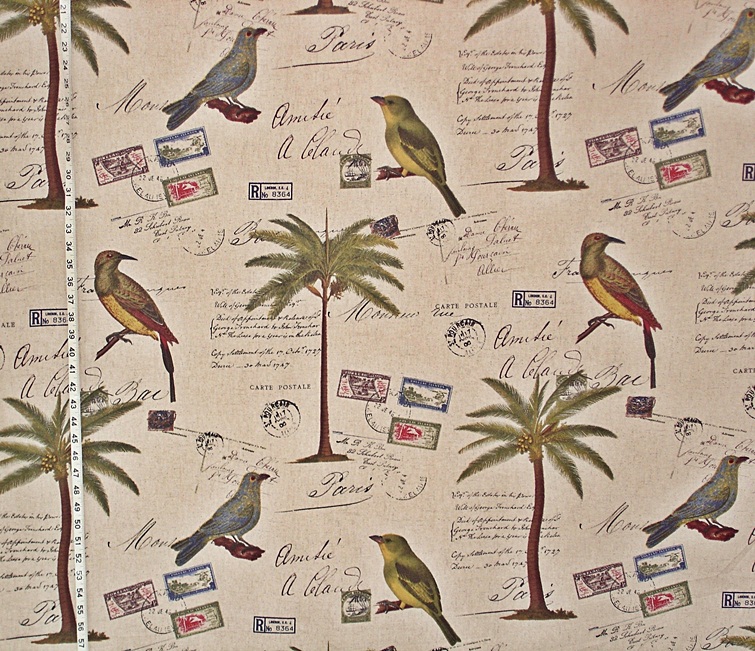 Not exactly in the same light,
the Vintage Photograph Fabric
also evokes the past.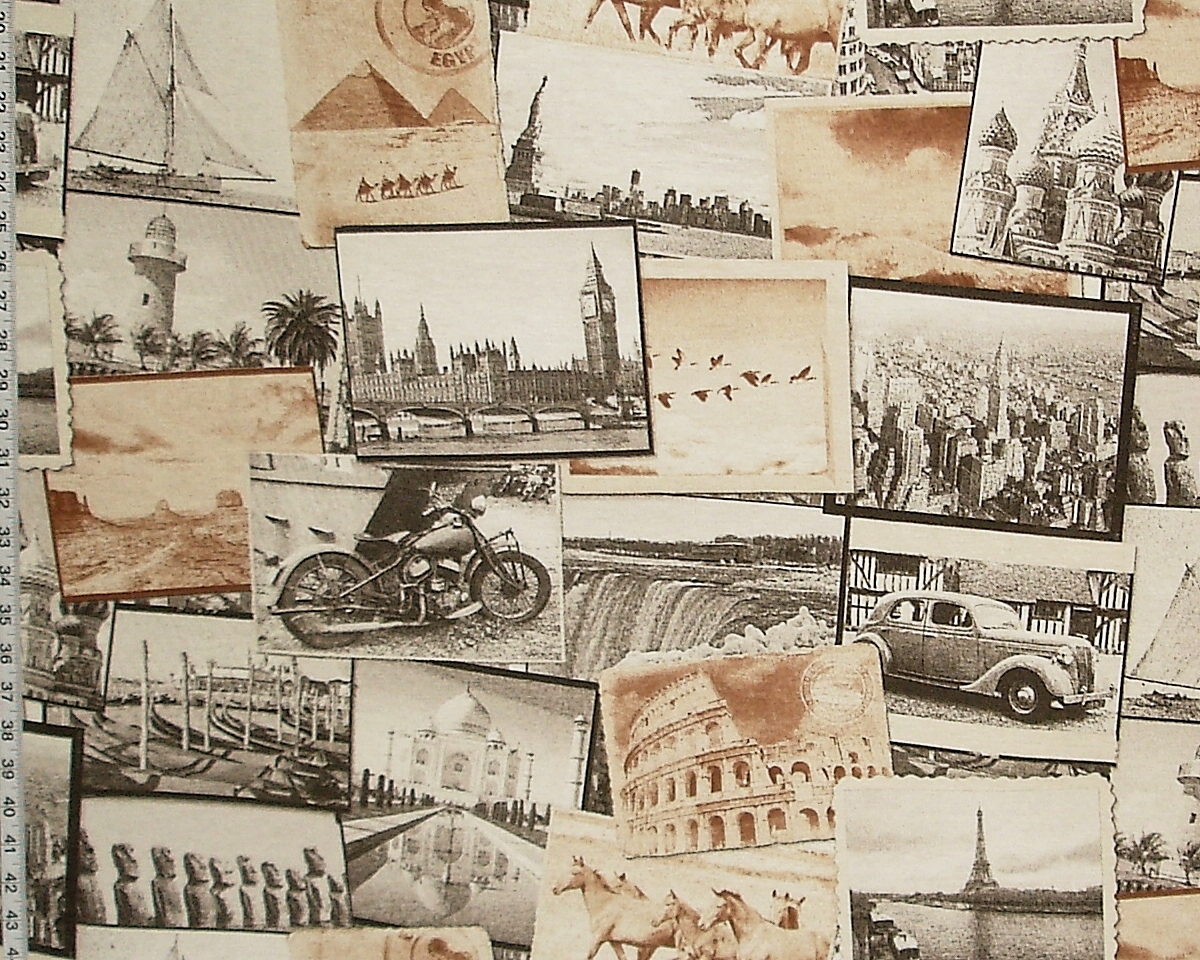 So many images of far away places- the Taj Mahal, the Great Pyramids, the carvings on Easter Island, as well as the large cities of the world are shown.  I love the horses from the Camargue, as well the flock of geese.
For those who love Paris,
we have several different fabrics.
But, perhaps a map would be a good thing to have!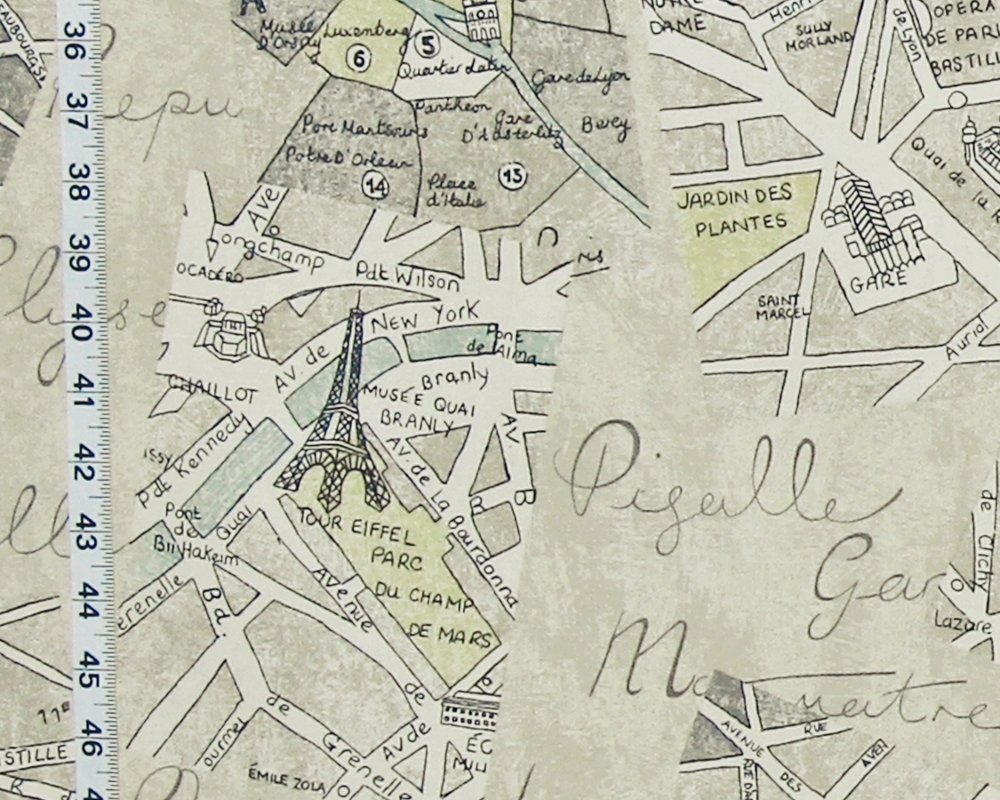 Slightly funky in feel is the stylized Map of Paris fabric.
Many of the famous historic places are shown.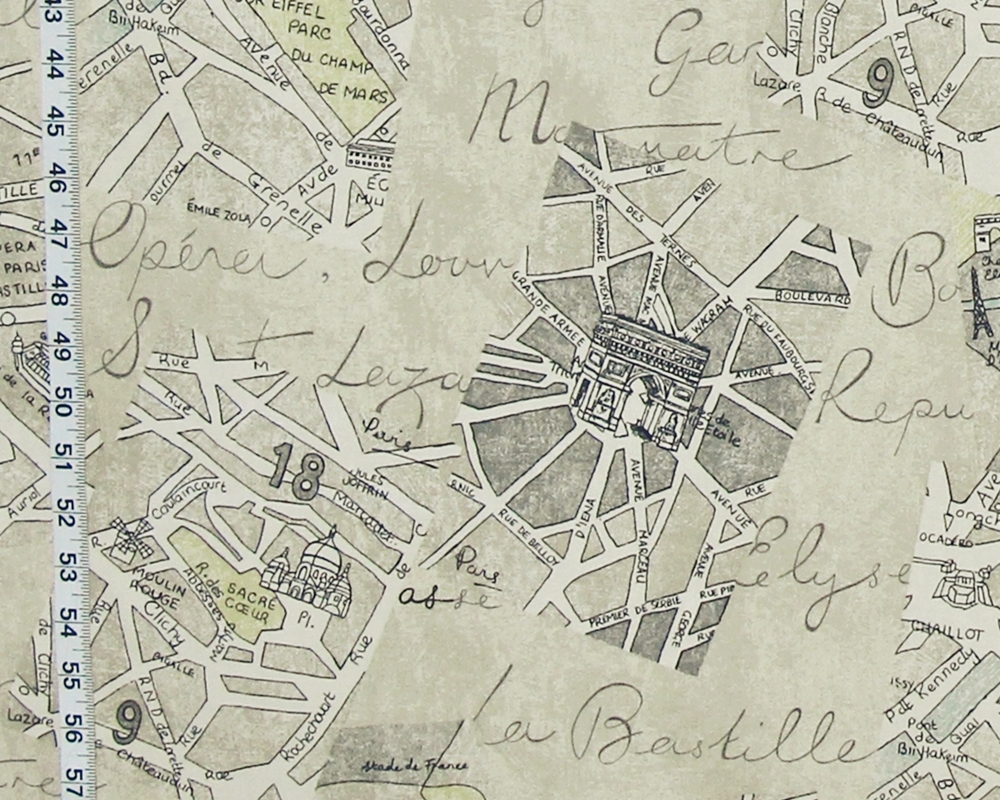 Thinking about Italy?
What would a trip to Italy be without a stop over in Venice?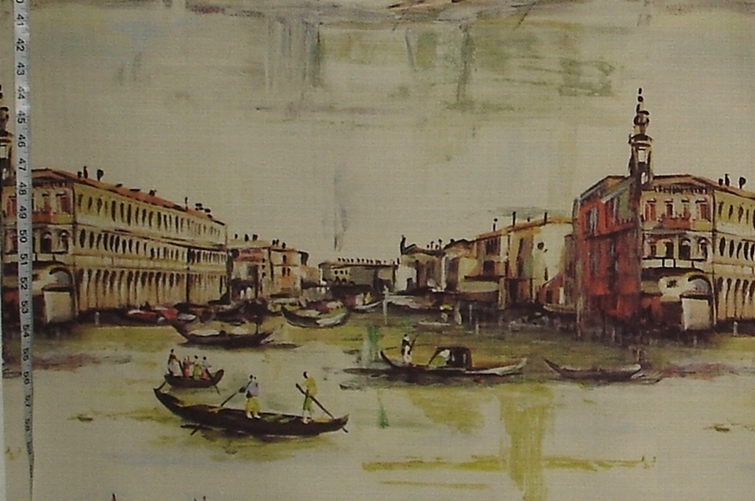 I love this fabric- the colors, the pattern,  and the fabric itself. This is a good fabric for stretching and hanging- sort of a faux painting of a faux painting! The colorful one looks like an antique work. The blue one does as well, but has a very different feel, as the colors are cool tones of blue and neutrals.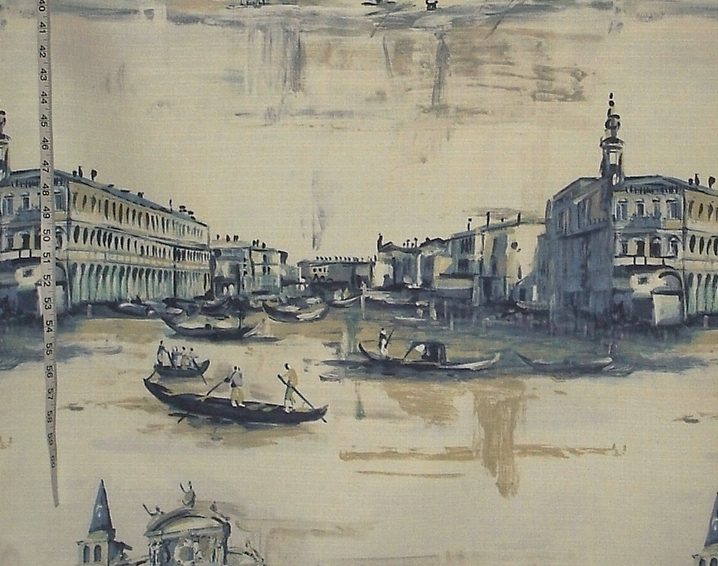 For those who are up for venturing further afield,
there is the African Travel Poster Fabric.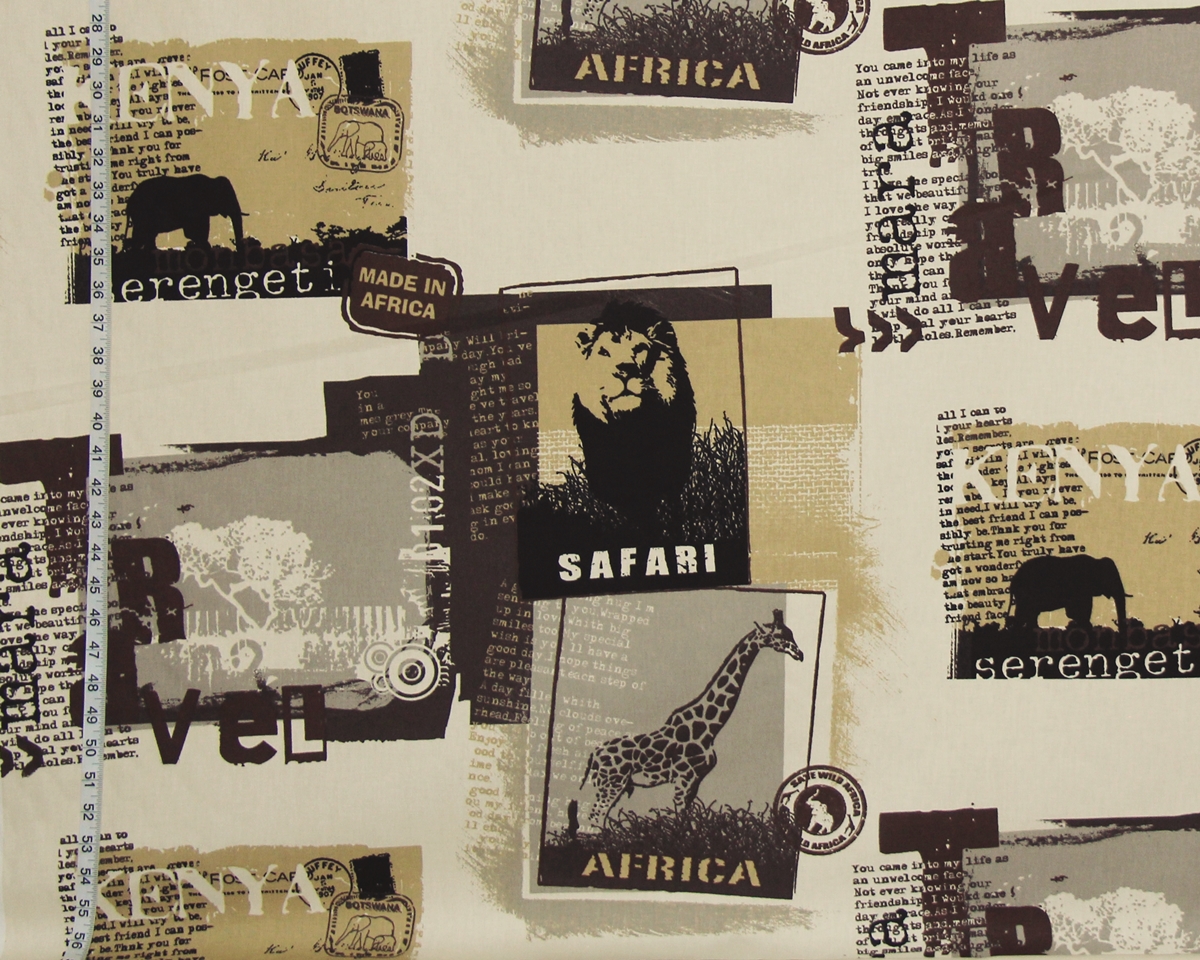 This showcases a variety of posters of African animals. Done in neutral tones, it is a good one to mix in with other exotic animal fabrics. It is has a graphic look, and the different writing on the posters adds interest.
One other travel fabric bears mentioning-
the Retro Tropical Island fabric.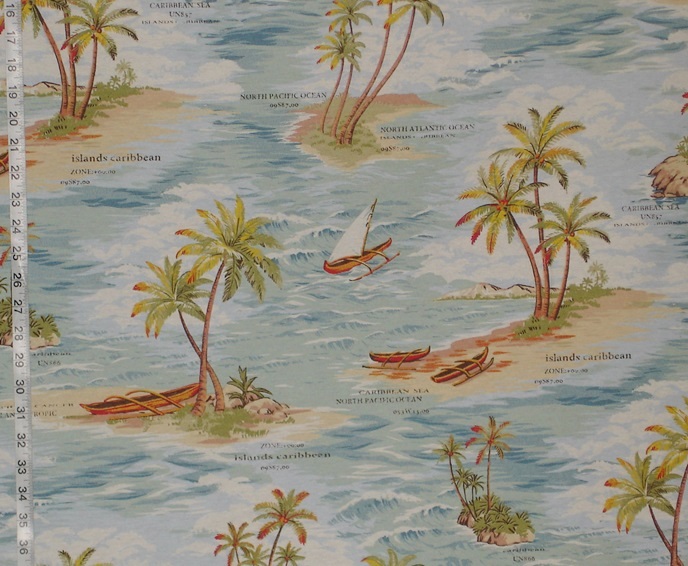 This has small islands with palms and out rigger canoes. But, the lettering encompasses the Caribbean as well as the north Atlantic and north Pacific oceans. Even so, the feel is definitely retro South Pacific!
So, if you are stuck at home, and need a break,
think of doing a small project with one of our travel fabrics.
It might be what you need for a bit of a lift!
They are in the
Also take a look at the
FRENCH ITALIAN FABRIC category
____________________________________