The Christmas decorations are down, the wreath is off of the door. Things are getting back to normal.
THURSDAY- January 12, 2012
Fabrics of the Week
This week has had a few surprises.
The most sold fabric of the week was the deer toile fabric-
Aqua was the most sold,
gold came in second, with red in third place.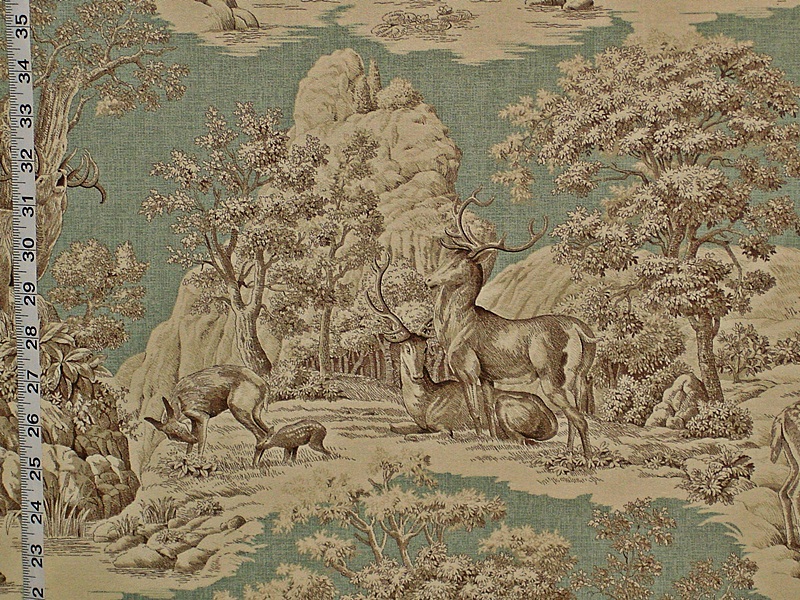 The other popular fabrics have been Paris related:
The purple Eiffel Tower Fabric
and the Eiffel Tower Postcard Fabric
have been flying out the door.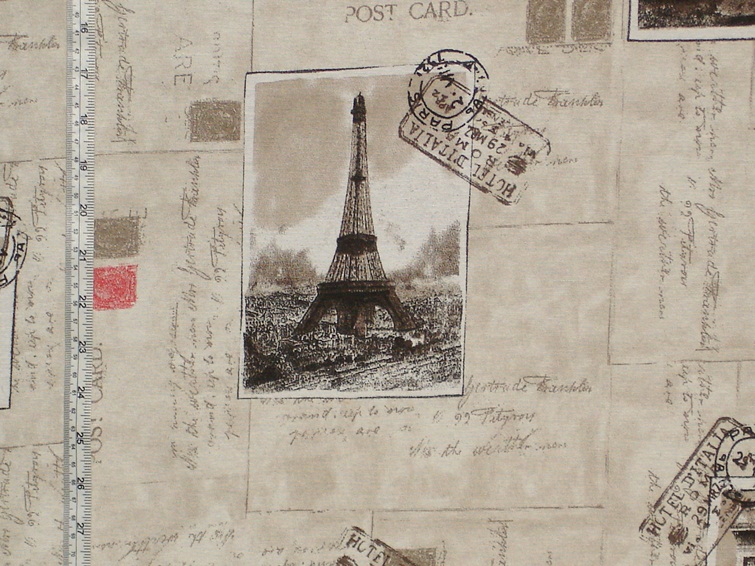 See these and other French Fabrics in the
France Italy Fabric category
or explore the
French Decorating Style category!
The most sold color of the week has been gold-
gold deer toile, gold dog toile…
usually the gold fabrics are not selling as well at this time of year.

WEATHER ALERT!
Well, it finally happened! A Nor'easter has roared in, and it is snowing! Hard! The wind is blowing, and wet heavy snow is plastering the eastern side of all tree trunks. Branches are weighed down with the wet heavy snow. Pics to come!
JUST LISTED
A piece of destash to bring a smile to anyone's face whole loves chicken fabrics or Provence fabrics.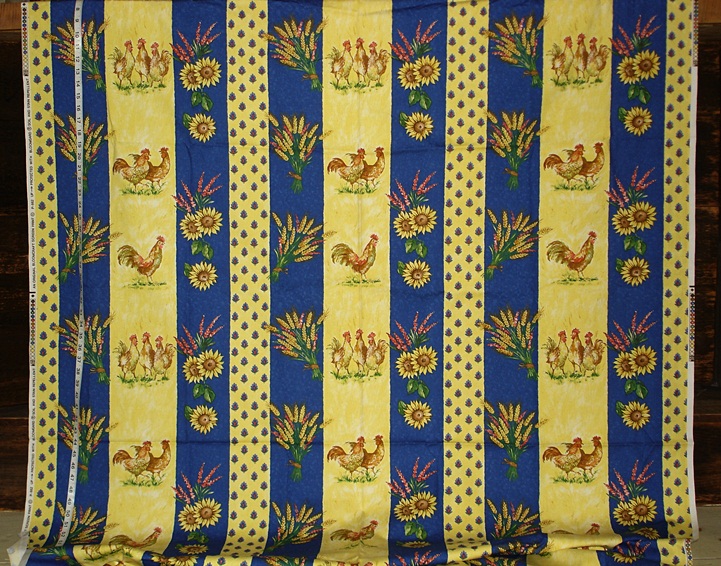 See it in the
Chicken Fabric Category
FRIDAY- January 13, 2012
Well, after the snow, it rained. We awoke to fog! And then the temperature went up, and it is now melting… when it freezes it will be a skating rink outside! The odd winter weather continues!
While tidying up some fabric the two last pieces of Schumacher Greeff red Victorian bird came to light. We are no longer able to get these, so if you like the pattern, get it now. There are also two pieces of this in the brown, which we will list tomorrow.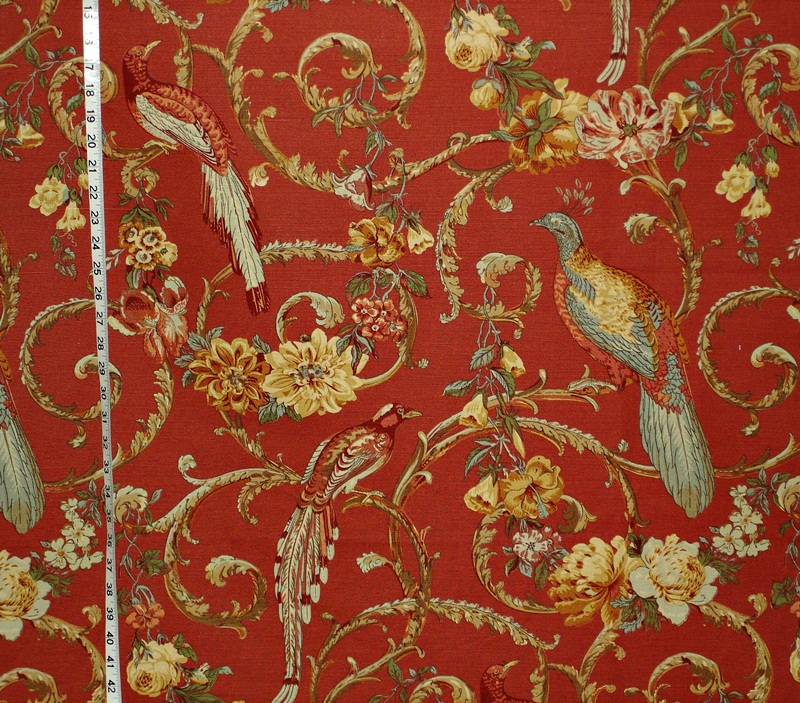 More pieces of fabrics will be listed this weekend, so check back…