Well, it is fall. Officially fall. Last week there were frosts in the area, and the final seasonal hurrah- Pumpkinfest has come and gone. And, everywhere one looks there is glorious color!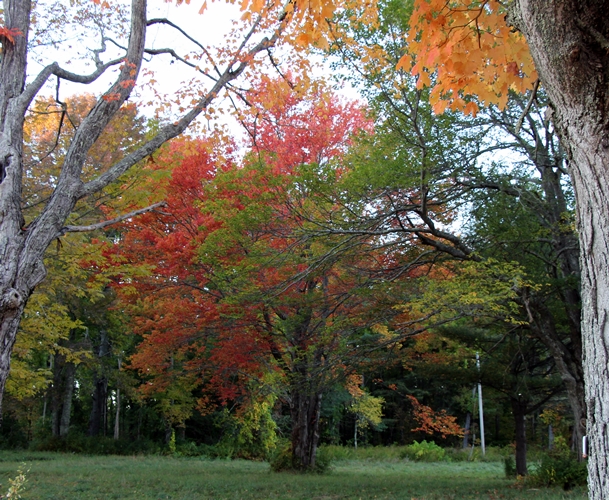 I am of the ilk that feels Columbus Day is the 12th of the month-
not to be celebrated on  8th!
So, Happy Columbus Day!
Pumpkinfest is always held over the Columbus Day weekend. And this weekend, we had everything weather wise- sun, wind, and rain.
The rain and wind were pushed up by Hurricane Mathew- while Saturday was sunny with wind, Saturday was cold and raw. The weather cleared on Monday, but was still really windy. The parade was held on Saturday in the afternoon.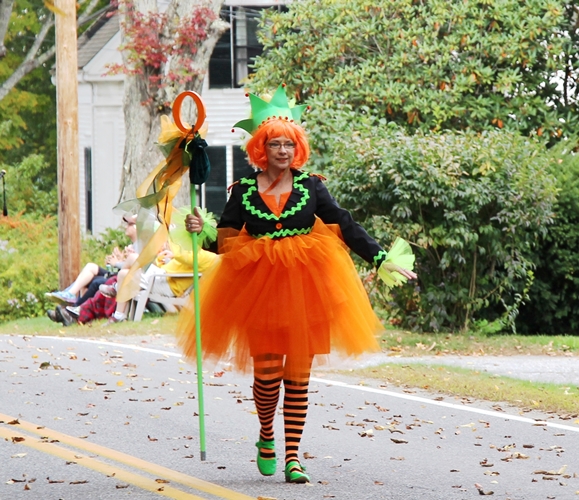 Queen Katharina had a new crown!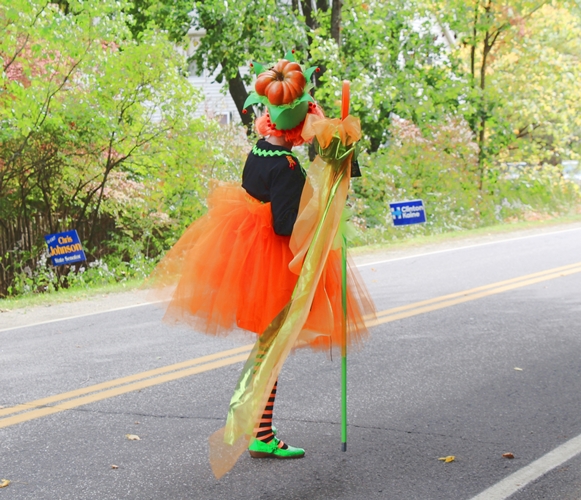 As always, the parade had floats of local business, as well as anyone who just wanted to be in the parade! There was a lot of orange and a lot of pumpkins- including the winner of the  Great Pumpkin Commonwealth- Charlie Lopresti. His pumpkin weighed in at 1711.5 lbs!!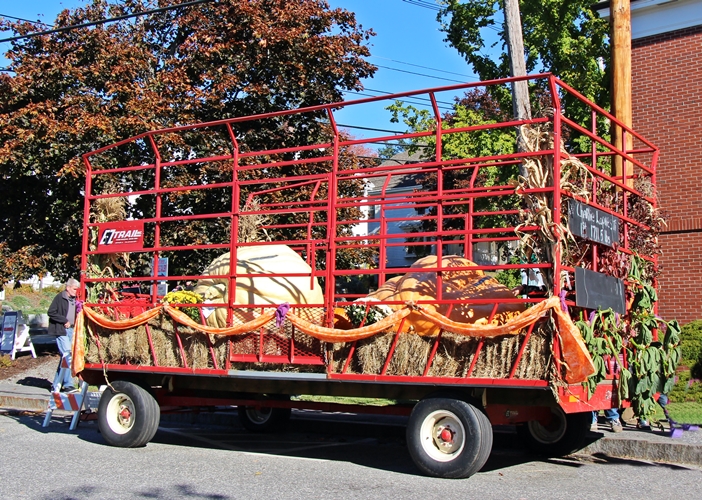 While there are many events now for Pumpkinfest, the decorated pumpkins along Main Street are a major highlight. Below are a few of them, and we will get more pictures as the week goes on.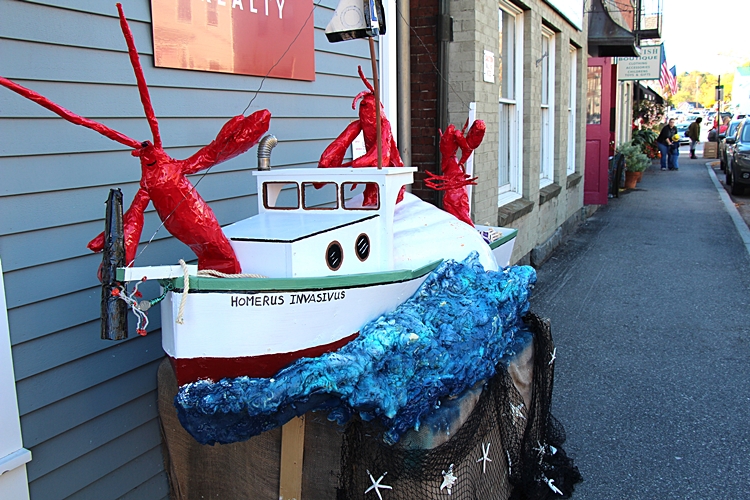 This year there seemed to be a lot of lobster themed pumpkins!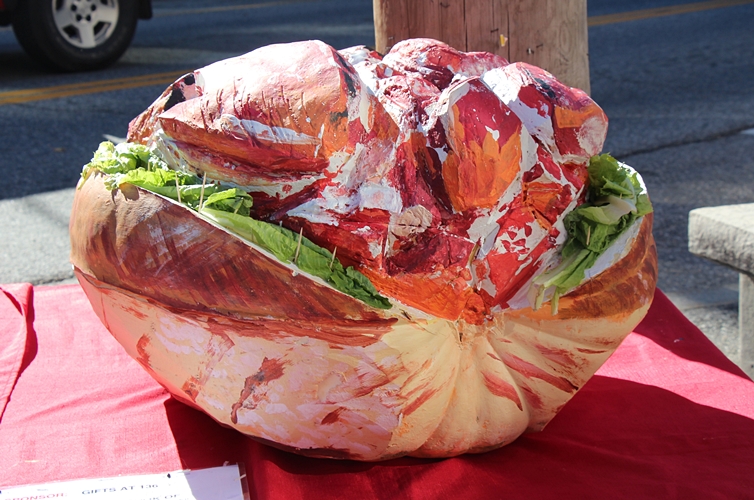 There was a lobster roll- complete with lettuce and mayonnaise!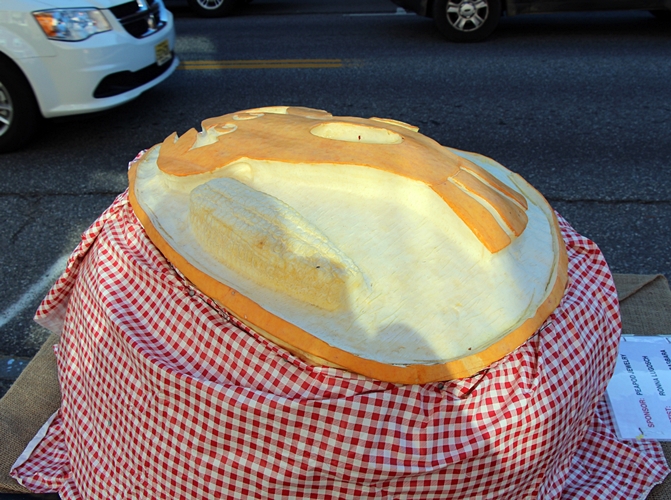 A Maine lobster bake with lobster and corn
were properly shown on a red gingham cloth!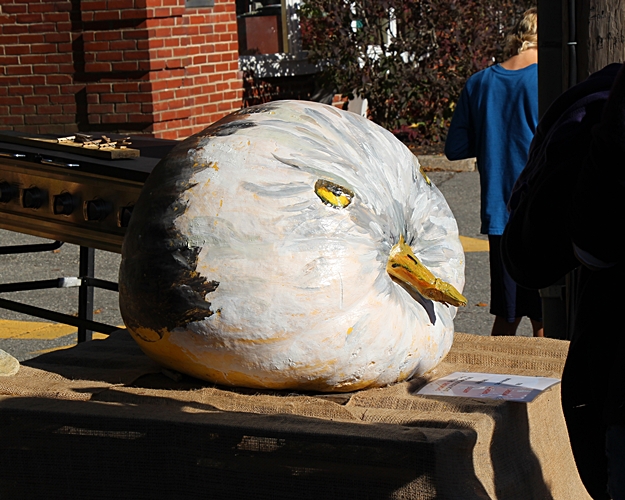 This pumpkin seagull seems a bit peeved!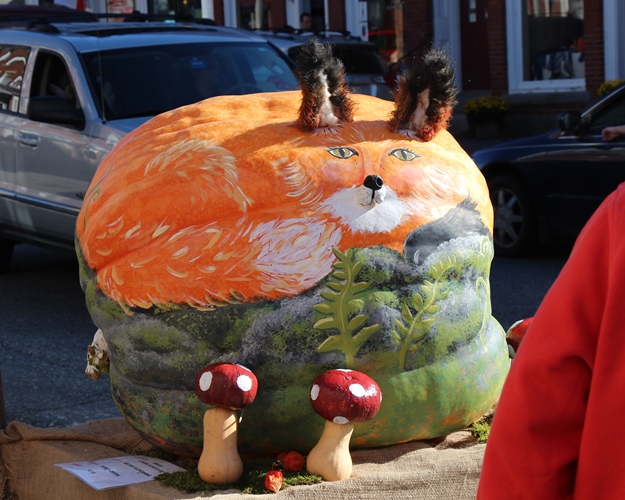 This fox is just as cute as could be!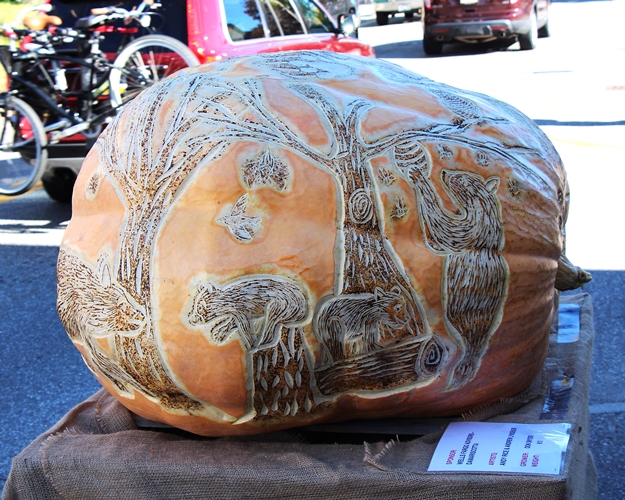 This pumpkin was surface carved and then burned to highlight the design.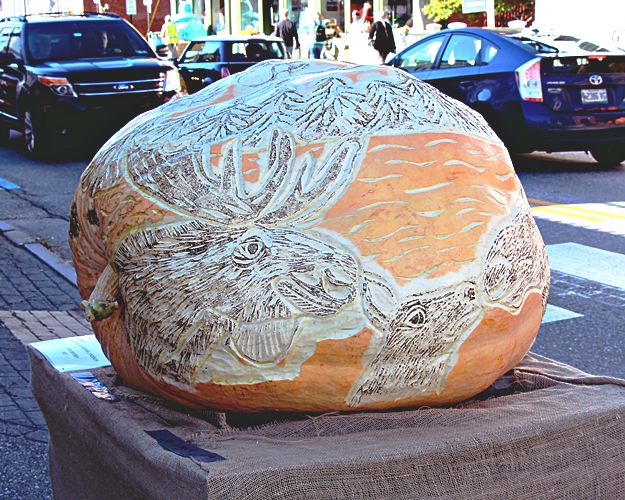 Check back later in the week, we will be adding more pictures!