This fall the weather has been unbelievable. Day after day of clear weather, with cool nights and warm days. On the last weekend of September Spot and I needed a break from fall chores. We got into the car, and headed to Camden.
At this time of year the bulk of the tourists have left, leaving roads and towns quieter. A calmer pace of life ensues, leaving all able to enjoy the fall. The trees along edges of swamps and marshes showed fall colors, grasses and ferns are turning golden, and day light sensitive plants are losing their leaves, as the days shorten. The trip to Camden was quiet, filled with leaves that were tinged with color, and mown fields lying in the mellow fall sun.
We drove into Camden and parked near the library, at the head of the harbor.
The day had started out with misty fog
caught in the trees at home,
which had burned off by 11 am, as we left the house.
In Camden fog was rising off of the water.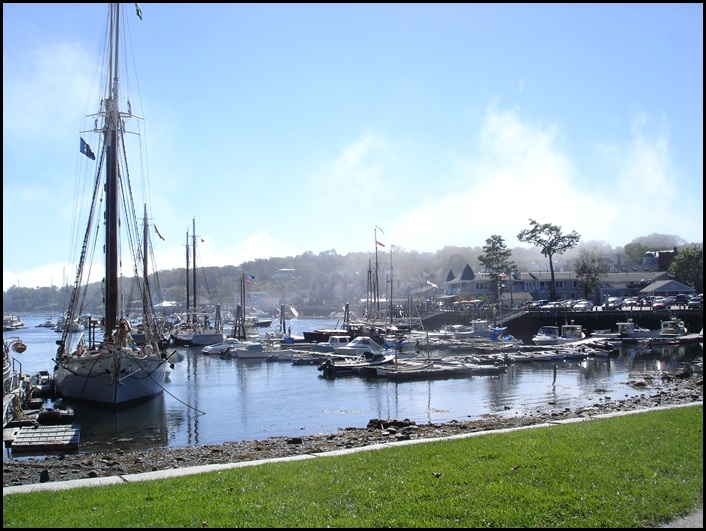 Out beyond the inner harbor,
one could see a solid bank of fog just where the inner harbor and outer harbor merge.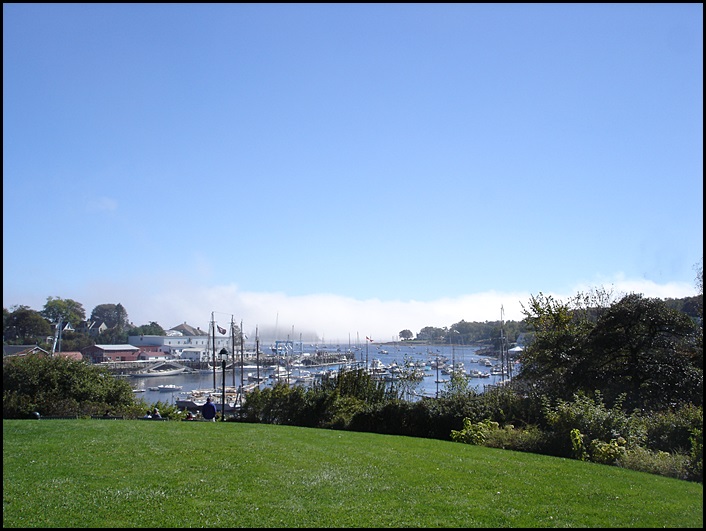 The harbor was full of schooners and boats.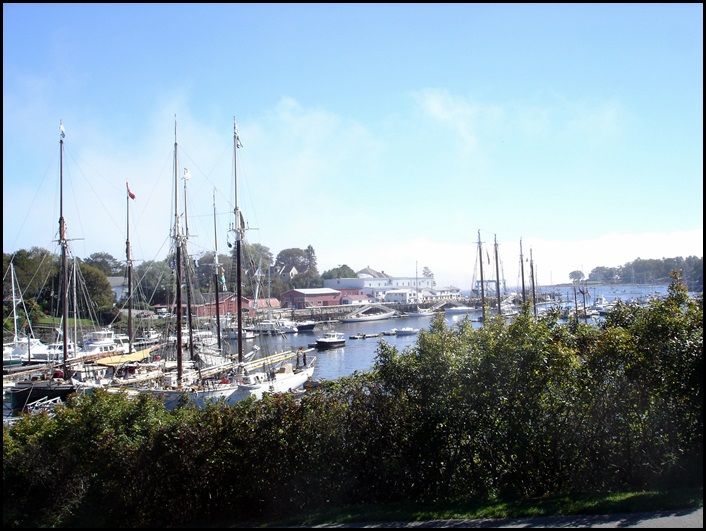 It was dead low tide.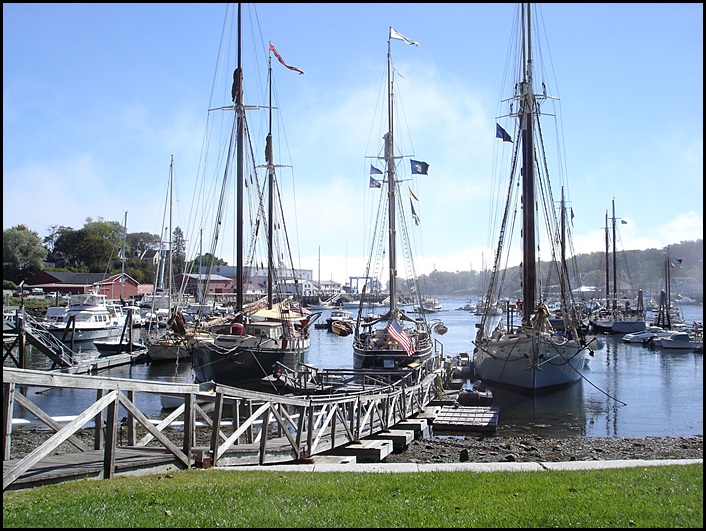 Spot and I weren't the only ones busy with fall chores.
The windjammers were being striped for the winter.
Some boats already had had their masts unstepped.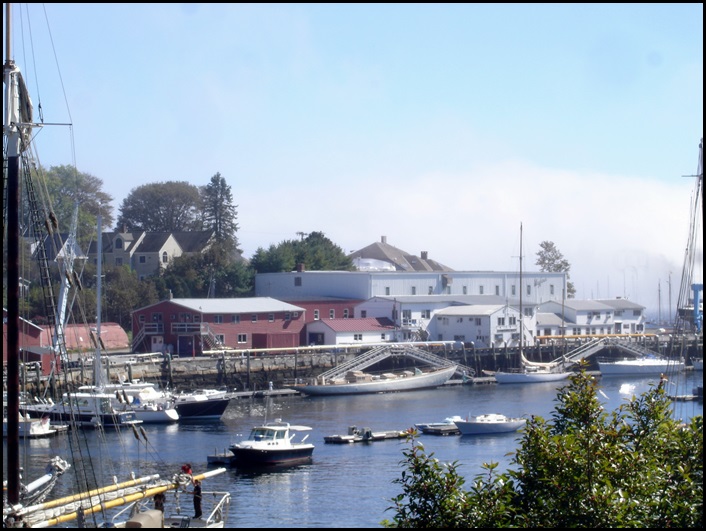 As this was just a quick outing,
we did not go down the main street.
The dock in full sun is too hot for Spot.
So we wandered around the library grounds.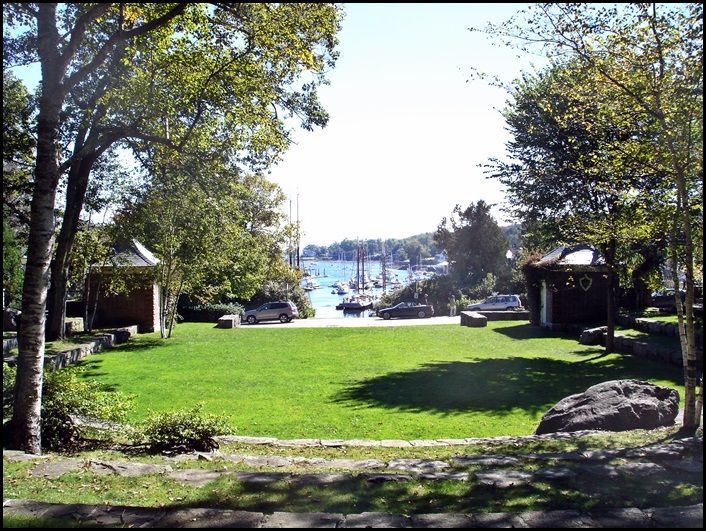 The grounds around the library include the Camden amphitheater.
Here plays, music, art shows, and weddings are held.
And across the street is the park.
From both one gets a spectacular view.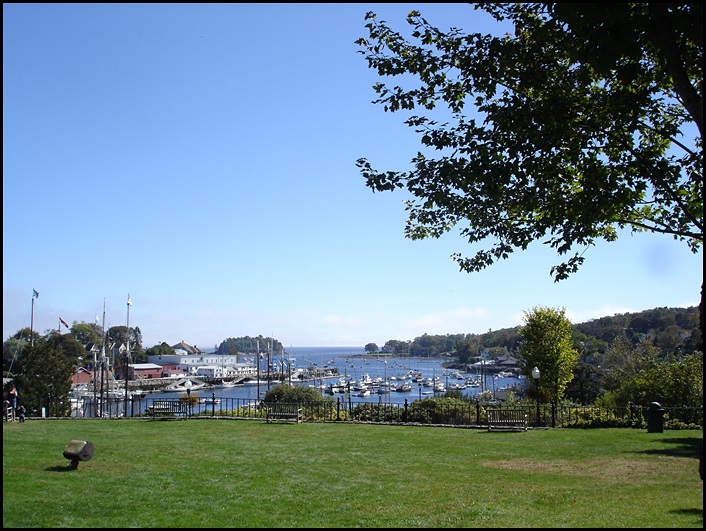 After wandering through the gardens
and the park
we got back into the car and headed home,
a short, but thoroughly enjoyable outing for a fall day!