Three new coastal fabrics have been listed. And they could not be more different!
We have been waiting on the new ocean prints, and these have finally arrived! And we are so glad they have! Each is unique.
Perhaps the most unique of the fabrics is the
Seashell fabric with document script.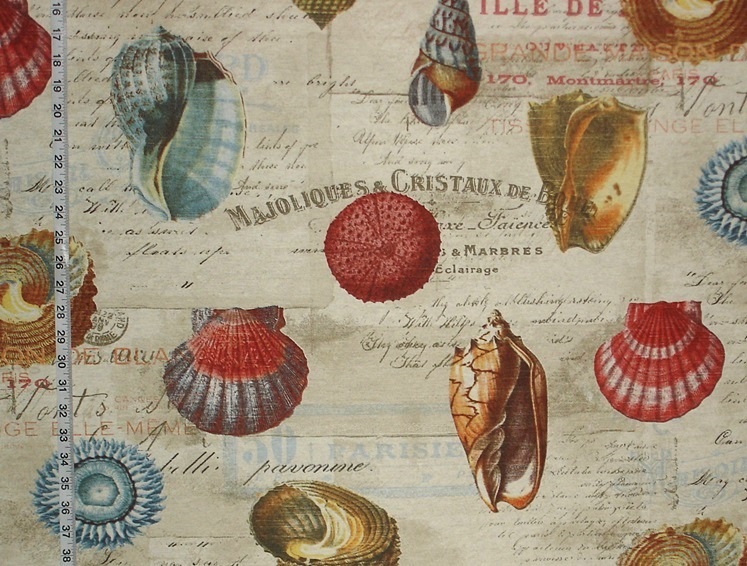 This has shells that look as if they
were done as antique hand colored prints,
floating over French and English letters.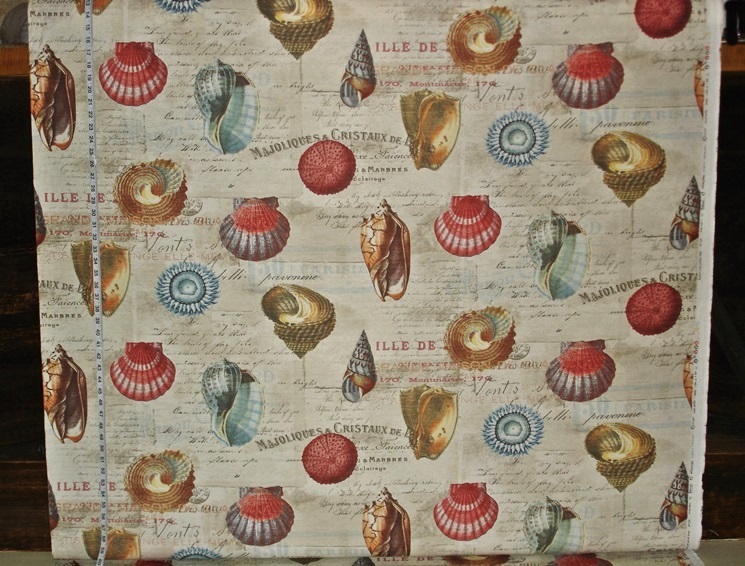 Signs and other lettering is interspersed among them.
It is beautiful, and unique.
The second seashell fabric has a coast living theme.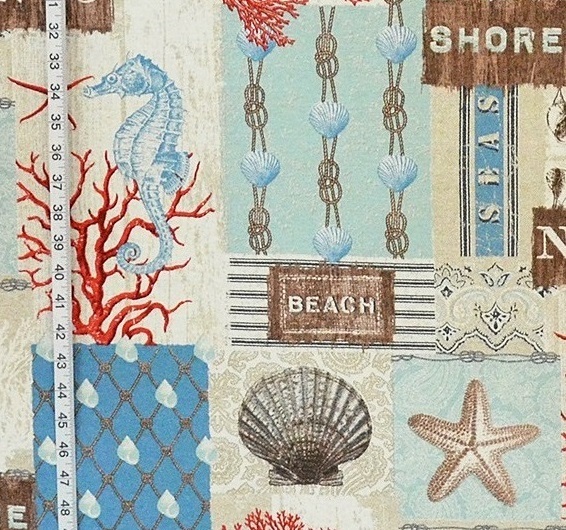 Shells, ropework, seahorses and beach signs intermingle
on this bright and busy fabric.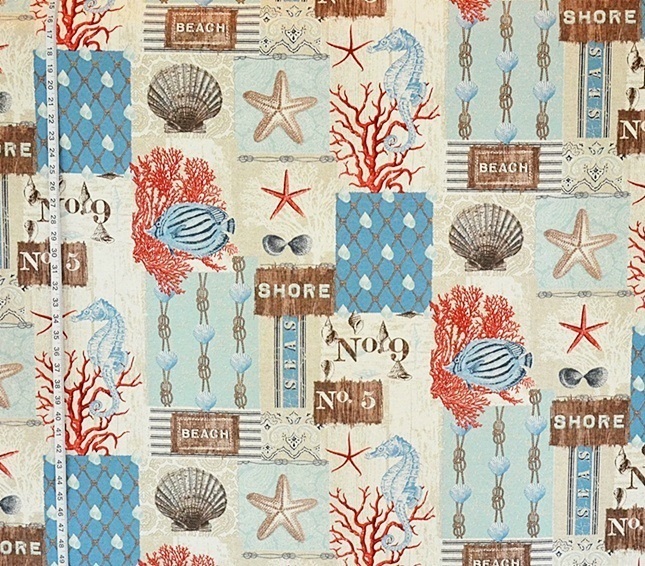 This is a beach shore fabric that would work in any beach house
on any shore!
And last is the retro Hawaiian fabric!
Yes, one can now have a retro South Pacific themed ocean fabric!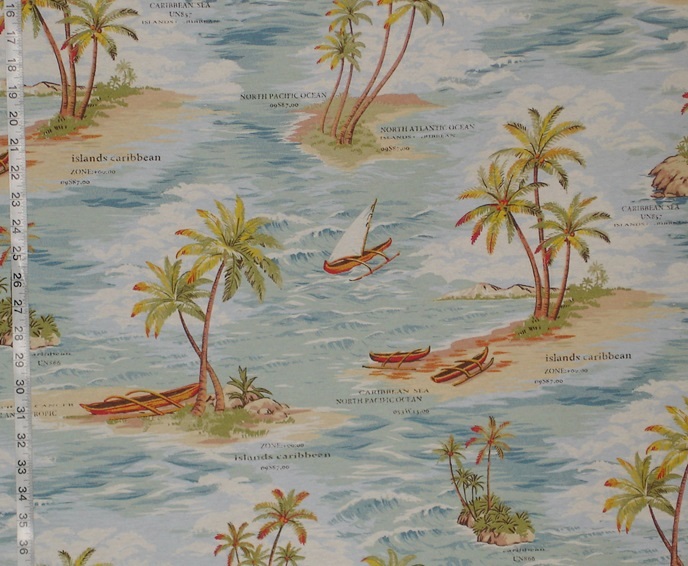 It is complete with islands, palms, and outrigger canoes!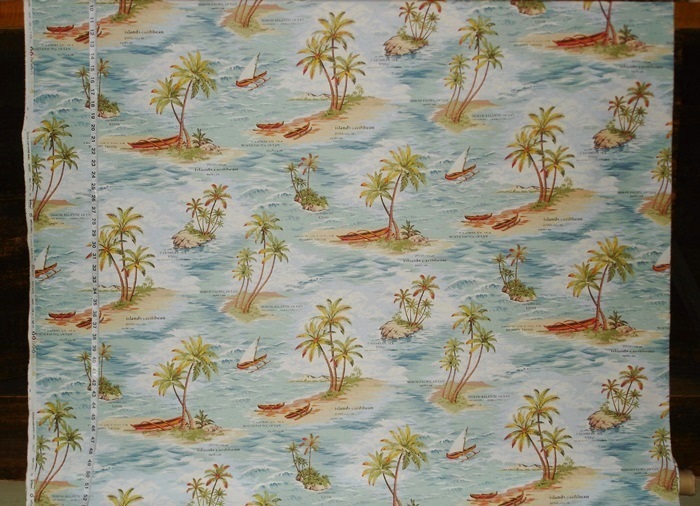 The shell fabrics can be seen in she
and the Hawaiian fabric is in the

Beach Island Fabric category