African fabric patterns have arrived! African fabrics with elephants and giraffes are here!
These are exciting!
The first fabric has a silhouette of elephants against a full moon,
and a giraffe,
done in monochrome tones of brown, black, and cream.
And what really makes this fabric, is the woman walking across the African landscape…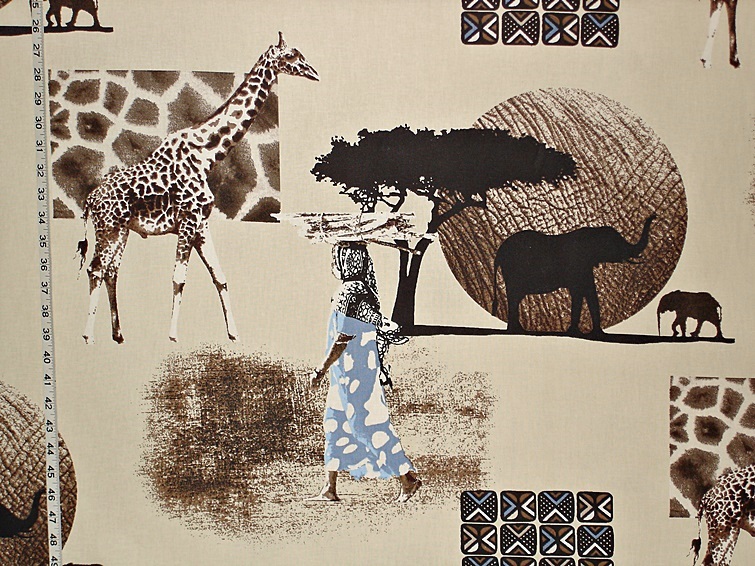 It is only after looking at this for a bit,
that I realized that behind the giraffe is a rectangle of giraffe hide,
and that the moon is patterned with elephant skin!
Tribal patterns complete this.
This fabric is a double wide-
111″ wide.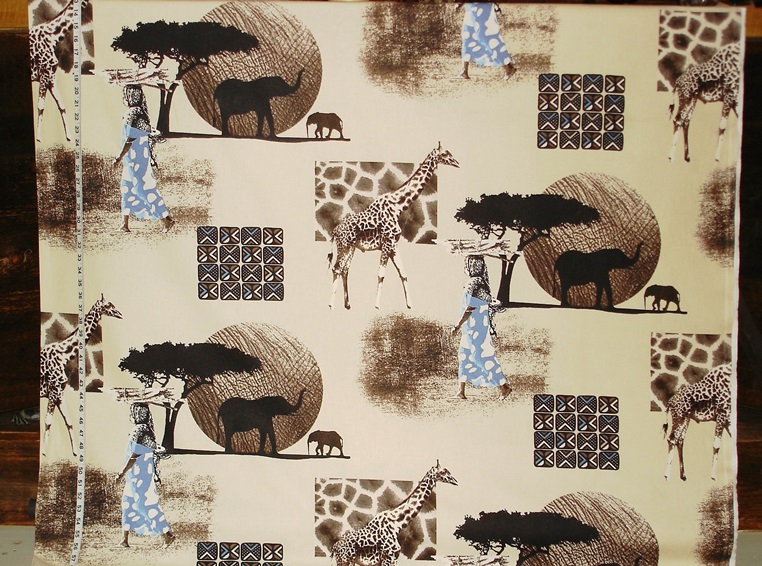 It is also available in orange.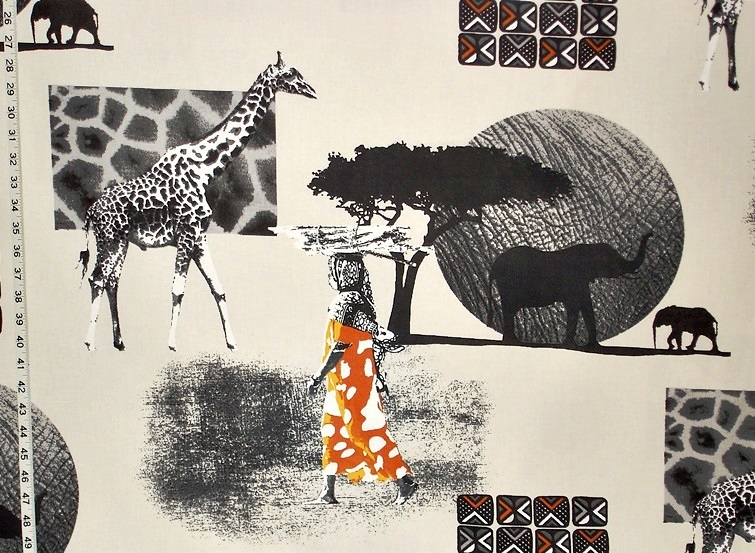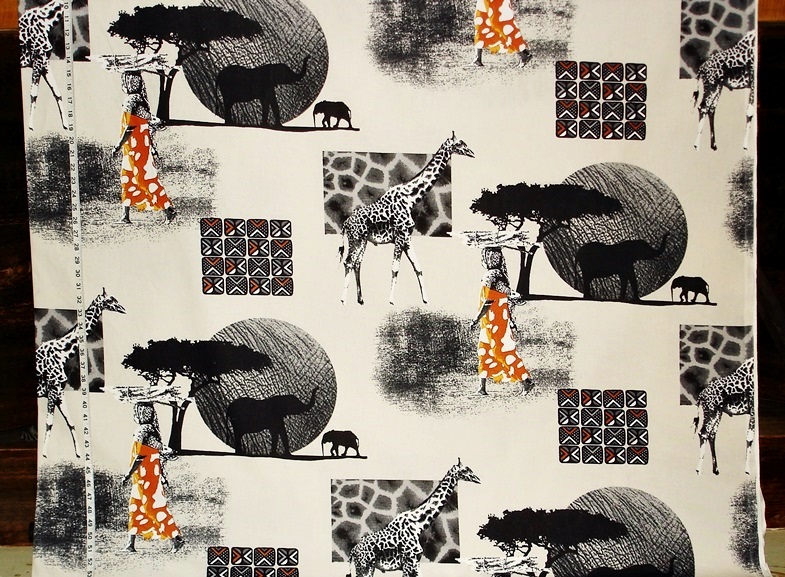 The third African fabric
is very different.
It has African travel posters
mixed with postcards, writing, and stamps.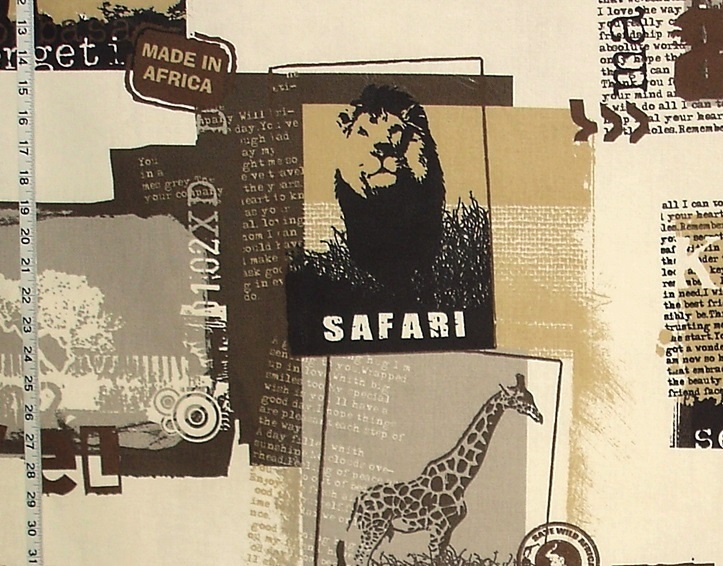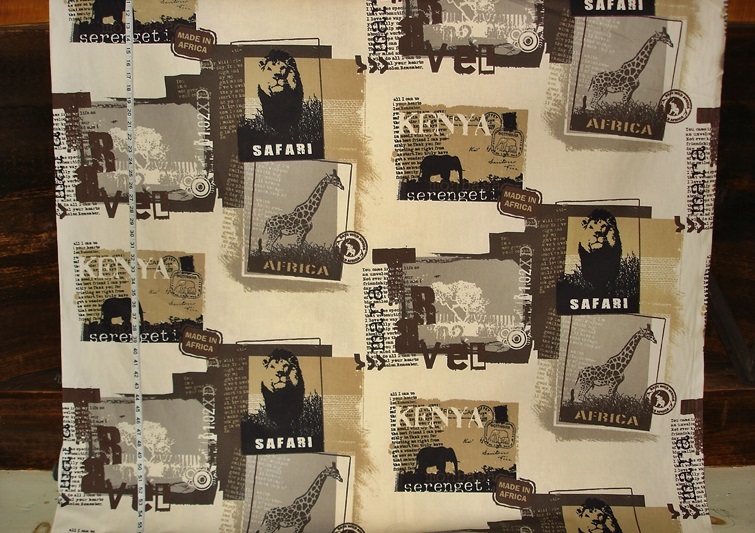 See these in the
Exotic Animal Fabric category!