New equestrian fabrics are in! A Victorian horse toile fabric in two colors is just in!
Just in, a new horse fabric for those who love a vintage look.
The fabric shows many vignettes of horses and riders.
What sets this pattern apart is its Victorian look.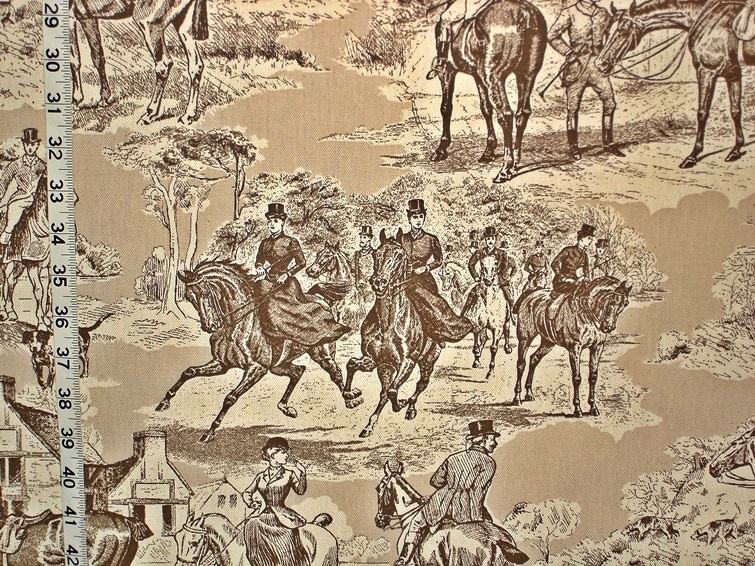 I love the woman riding side saddle!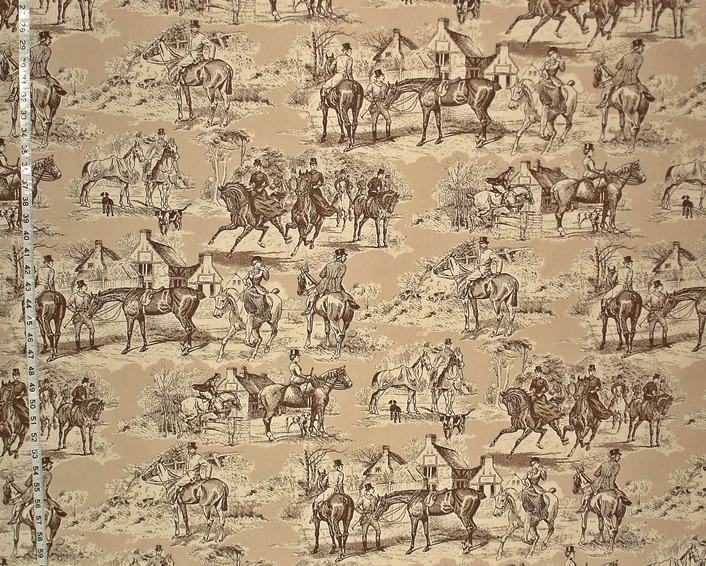 This horse toile fabric is done in
shades of deep brown, cream, and tan,
for a vintage look.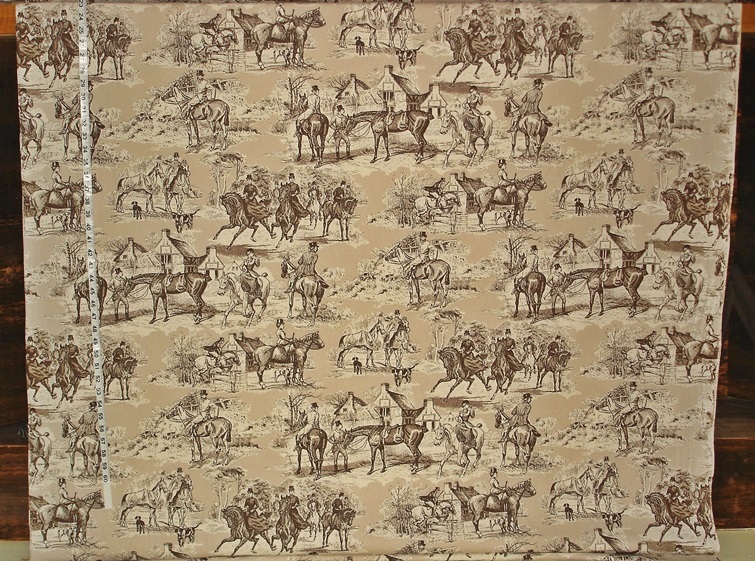 This is one of those patterns where the more one looks,
the more one sees!
It is also available in a brick red version,
for a very different look.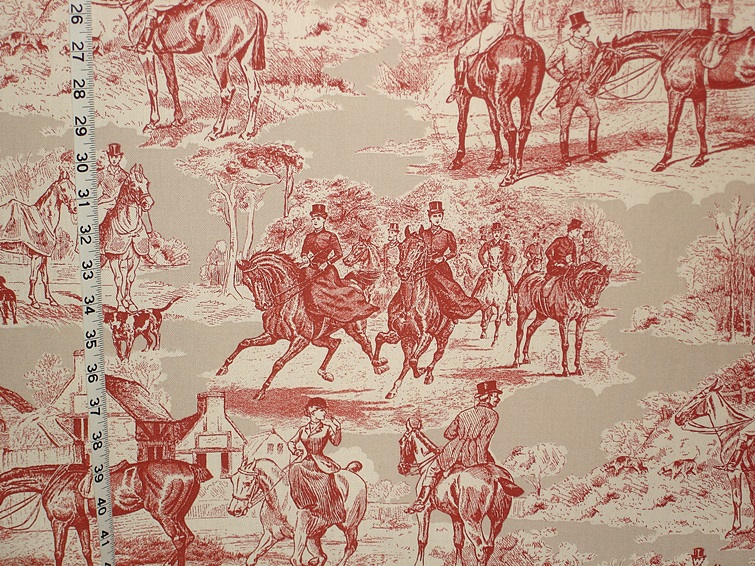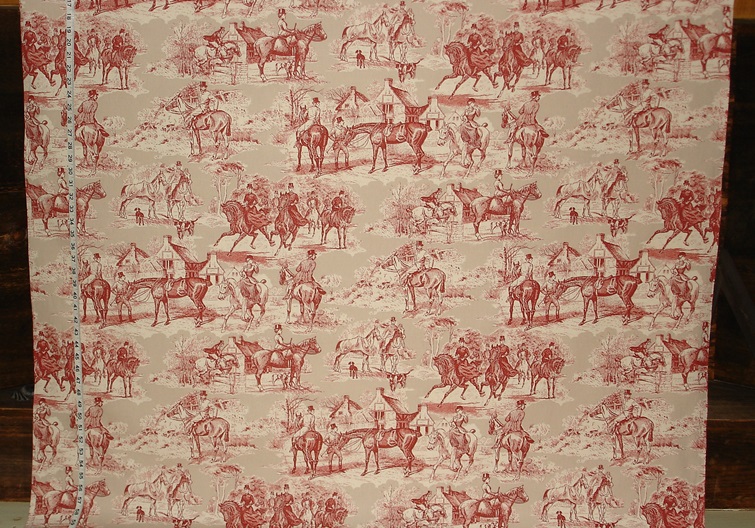 See these and other horse toile fabrics in the
Horse Fabric category.