Yes, that is right-
we have a new Alice in Wonderland Fabric!
This one is done as a blue toile.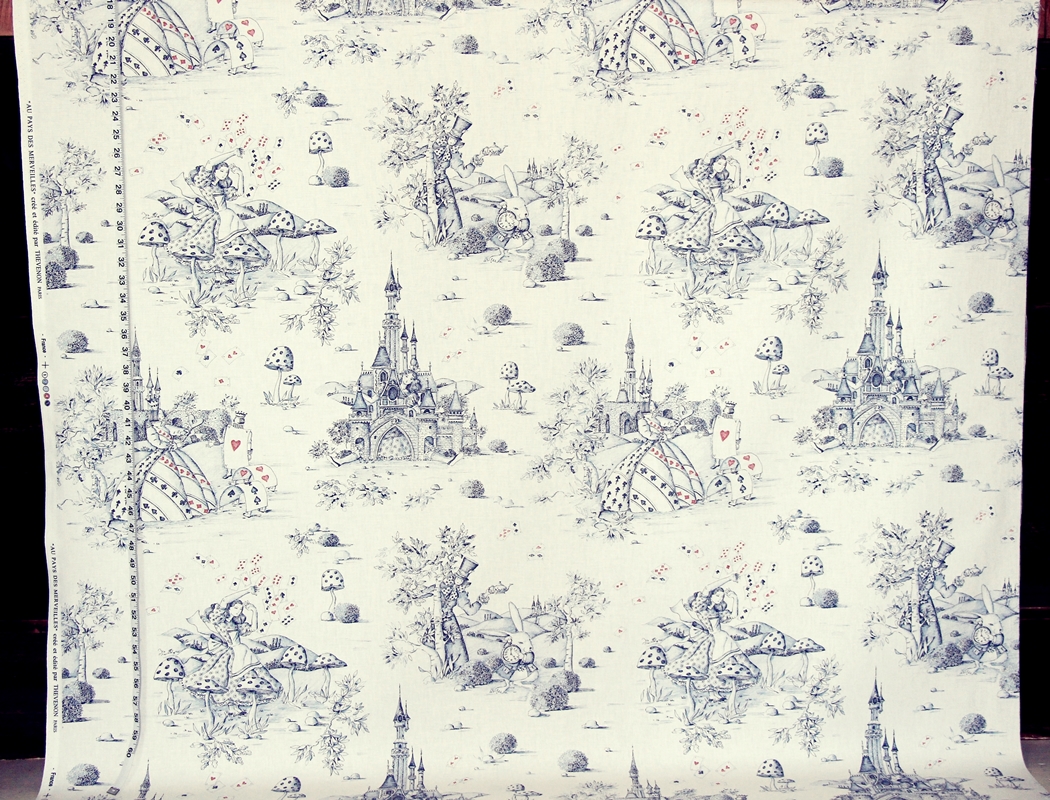 Four scene from Alice in Wonderland are shown on this toile fabric.
The fabric design itself is more sophistcated than many Alice fabrics.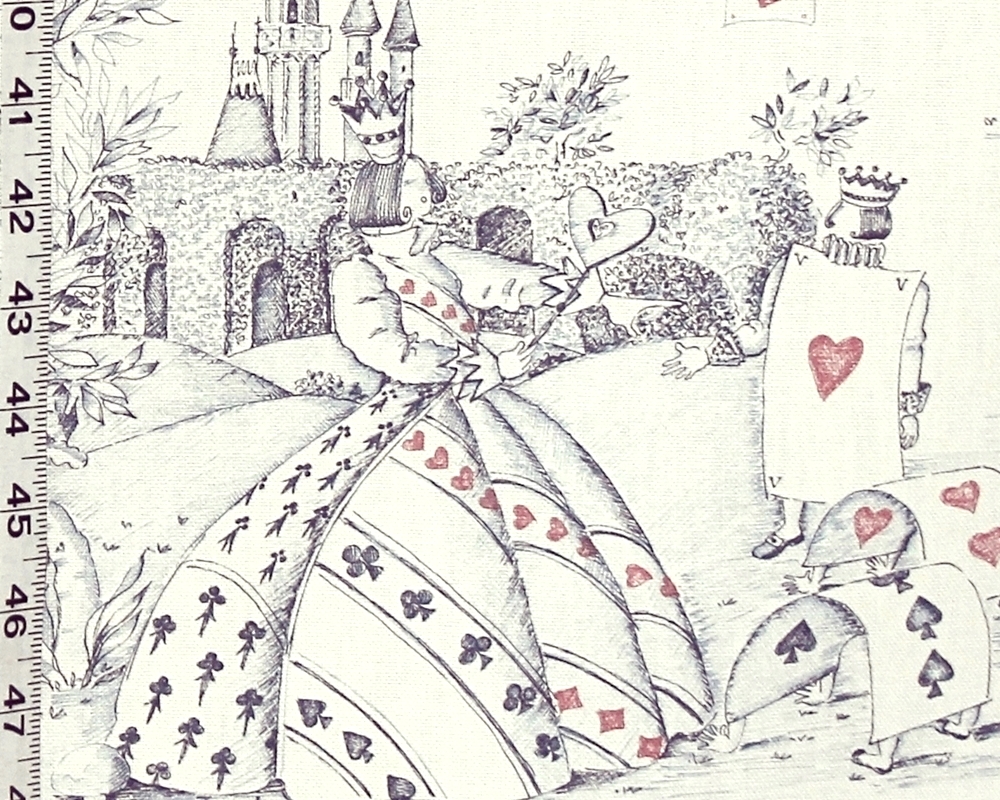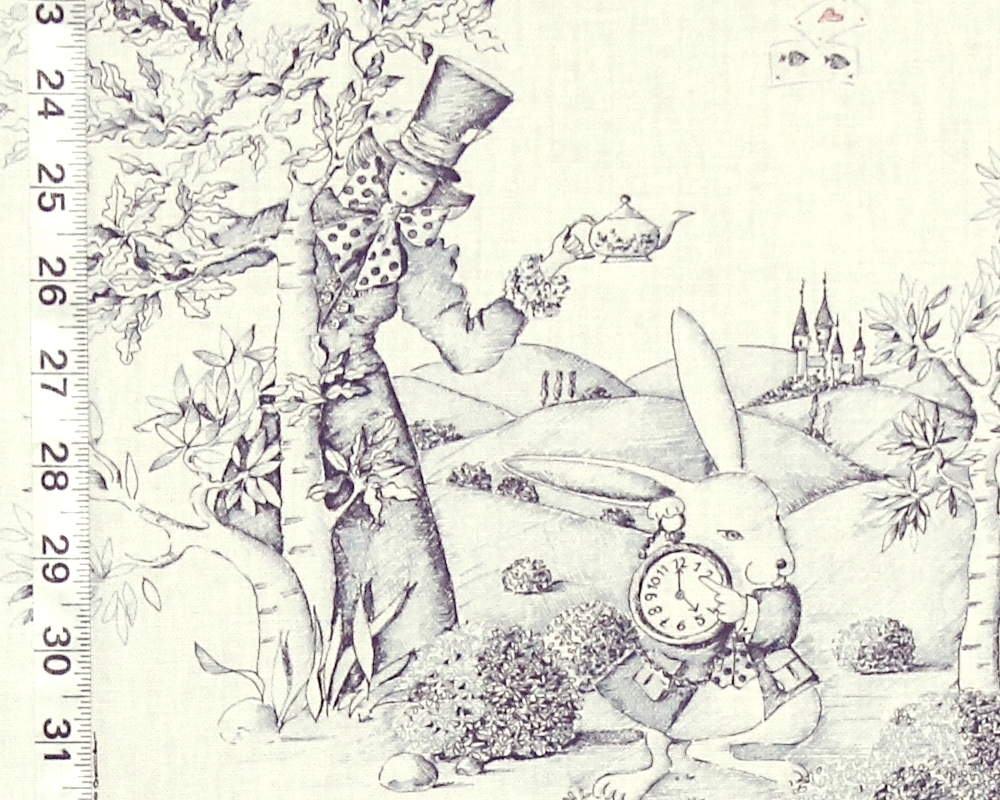 The Alice in Wonderland  toile is done in shades of blue,
with touches of red,
on cream.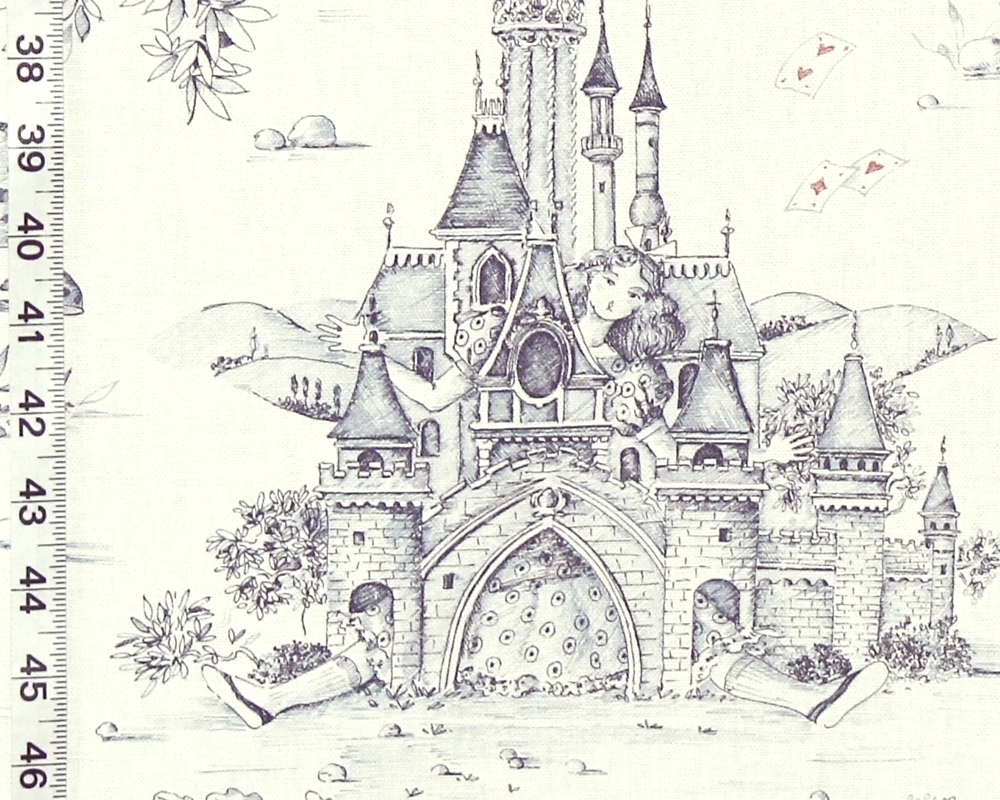 The fourth scene is the last from her adventures-
when the cards fly up around her.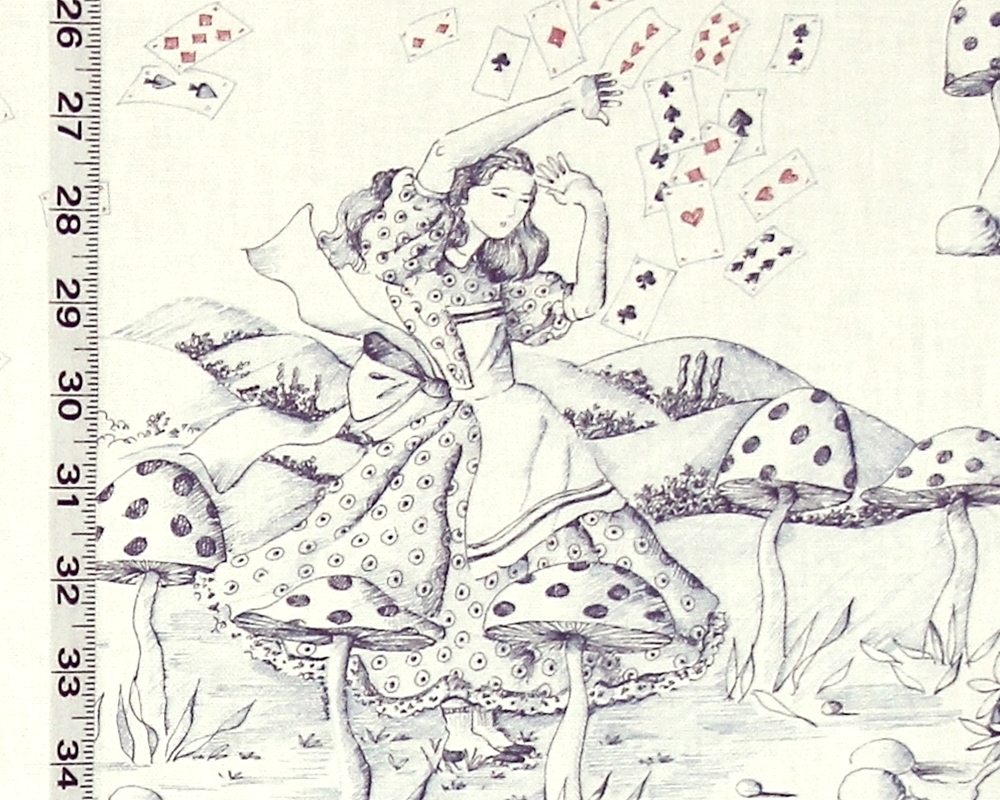 See this in the
Miscellaneous Toile Fabric category!
_____________________________________________