We just listed three new angel toile fabrics and three other French toiles.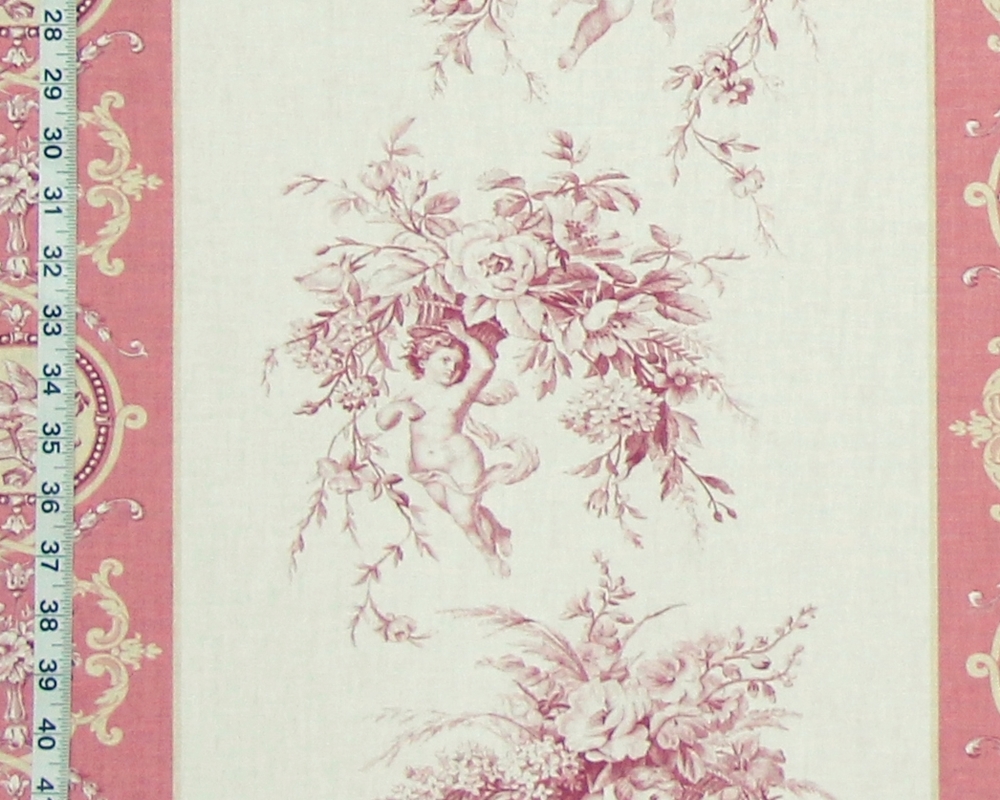 These new fabrics are true Toile de Jouy fabrics… they are traditional toile fabrics, and we import them directly from France.
The angel toiles fabrics alternate wide stripes, with angels holding baskets of flowers, with thinner stripes of color, patterned with classic patterns of a medallion with birds and a small epergne with flowers.  We have this in three different colors.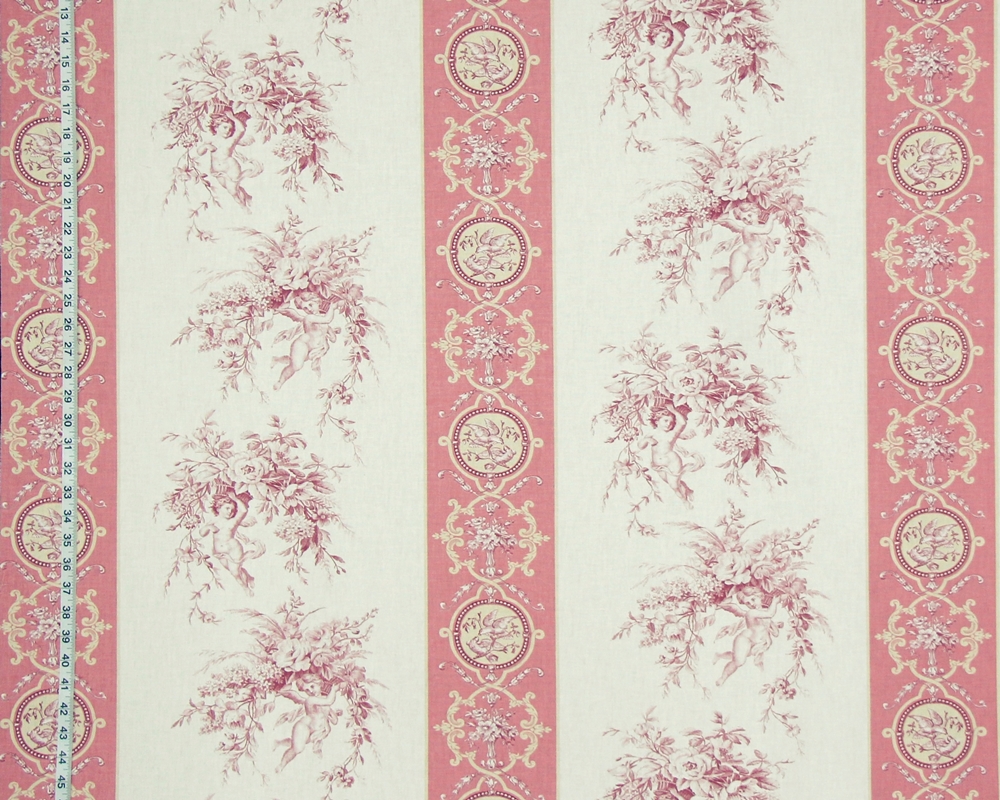 The pink one has narrow stripes with pink and buff yellow, with an angel toile of  violet and
pink.
There is also a blue with a grey toile, and stripes of strong teal blue and baby blue.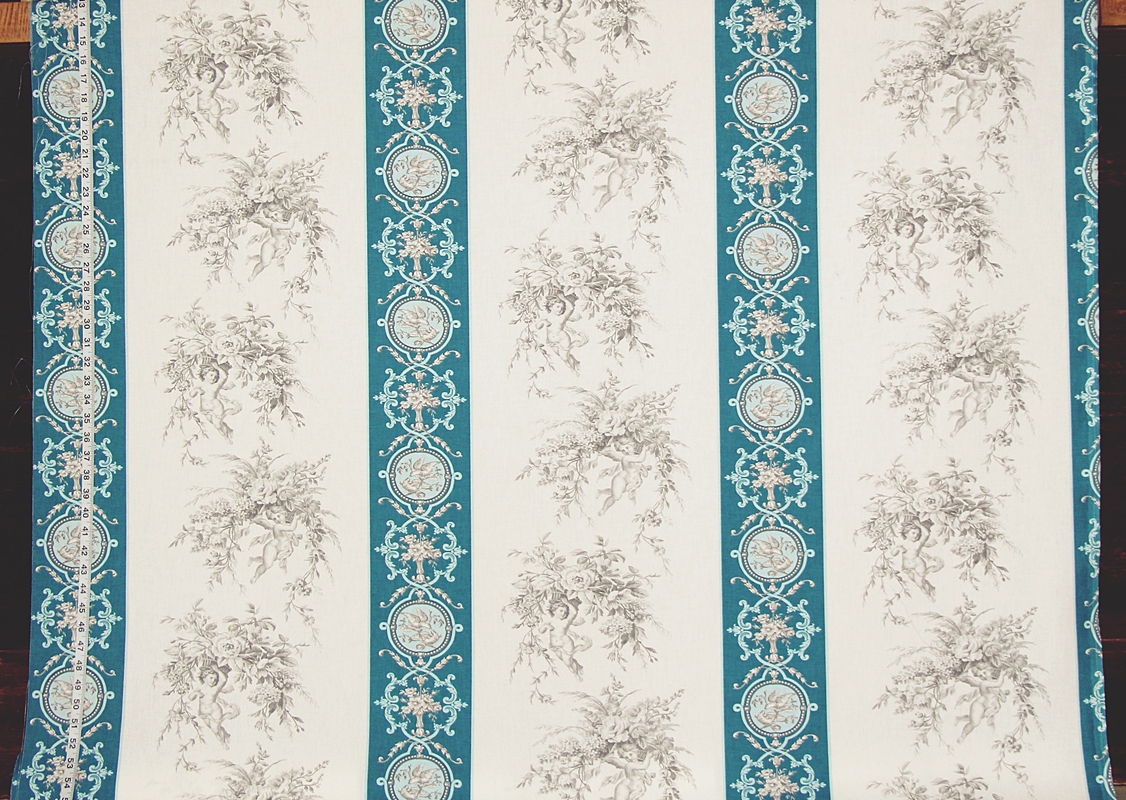 And we also have this with a red stripe.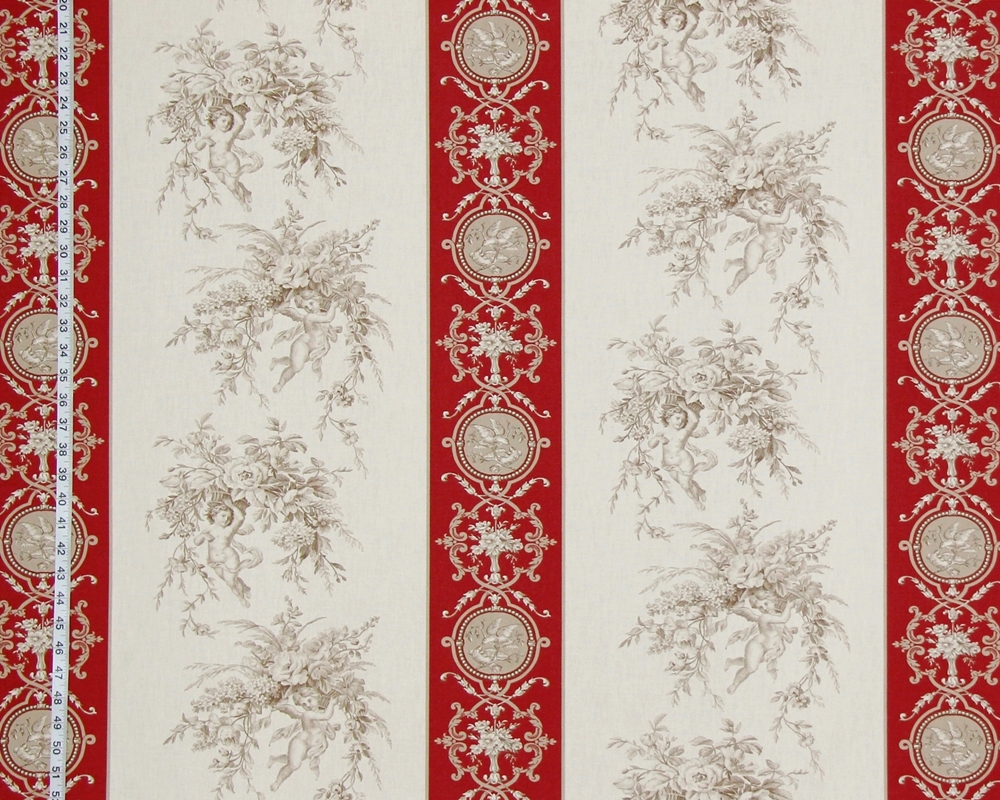 The other French toile fabrics just listed are a traditional country toile.
This has a girl on a swing, sheep at her feet. This idyllic scene is embellished with garlands of flowers, birds, butterflies, peacocks, and small angels!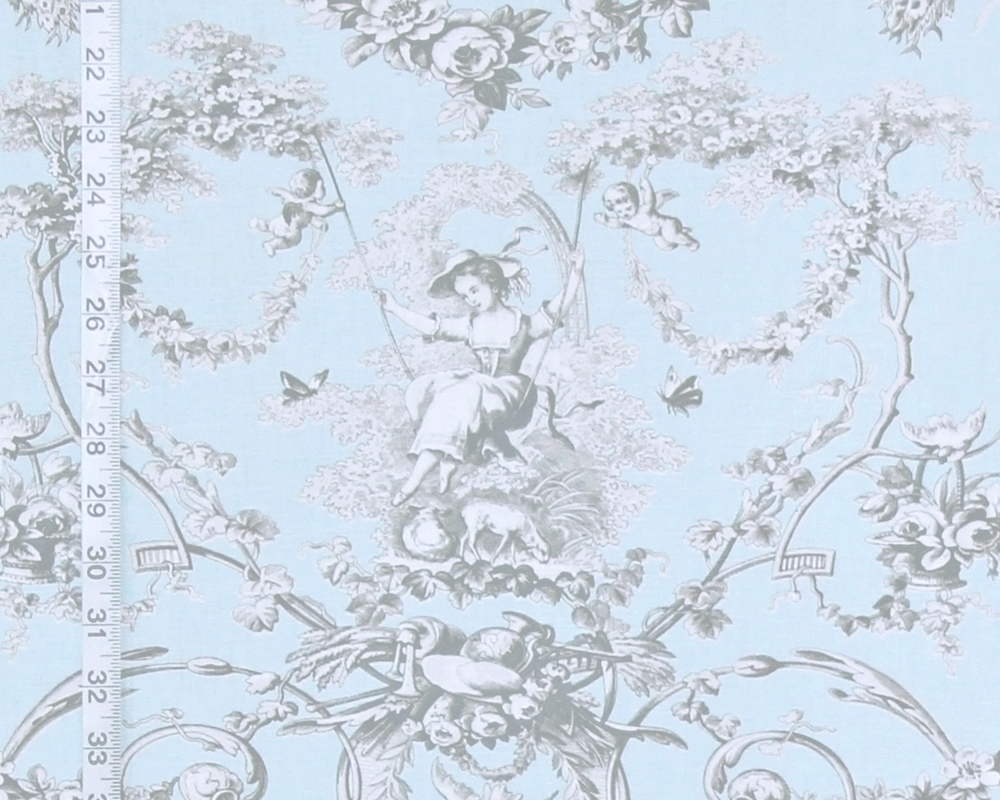 It comes in a beautiful sky blue and a gentle cafe au lait color.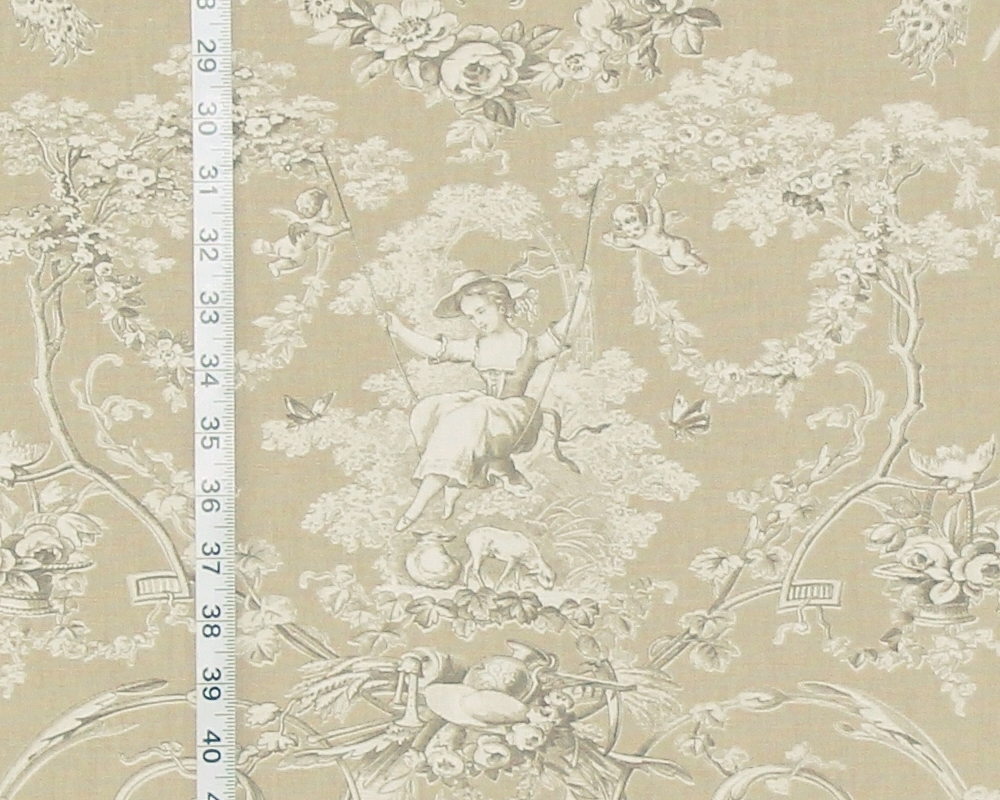 And, I could not resist getting this shocker!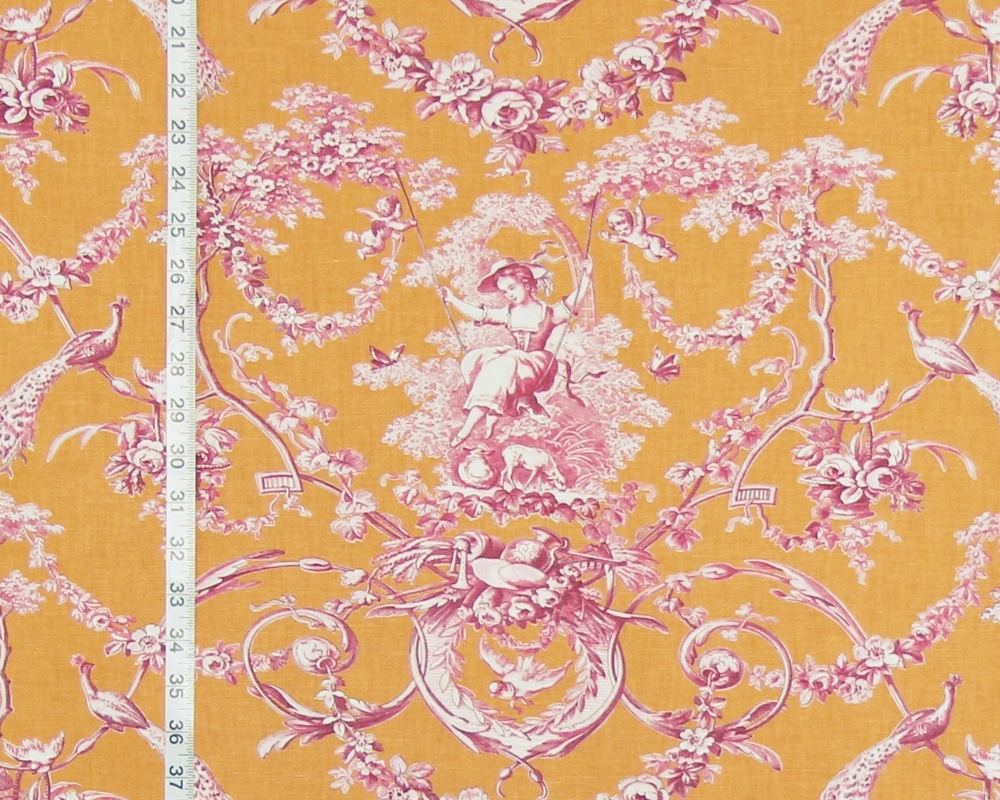 For those that want bold- this is it!
This is done in shades of pink and violet on a strong orange.
Only the French would do it! But, if you want a toile with color- this is it- if you love orange!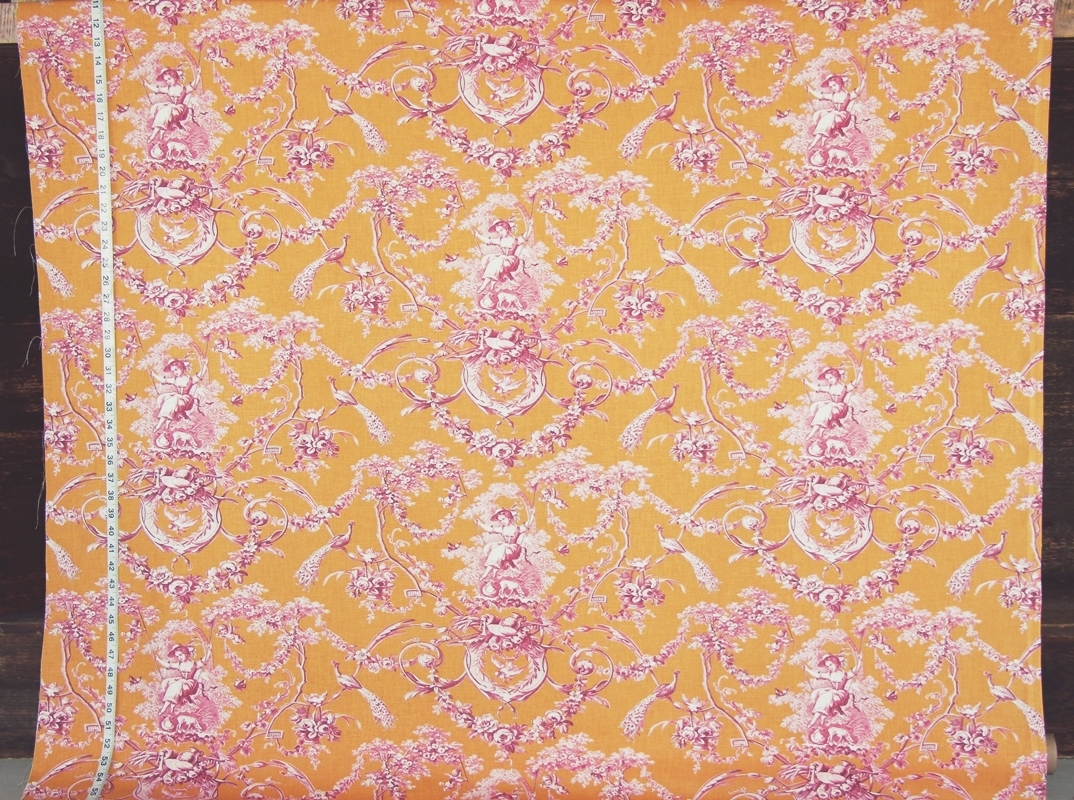 Several other French toile fabrics will be listed this week.
So, later in  the week check the