We love aqua fabrics. And, we look for them. I think aqua is just such a happy color! And many agree. I don't know if it is because people associate it with the color of tropical water, seen on vacation. But, most people I know like it.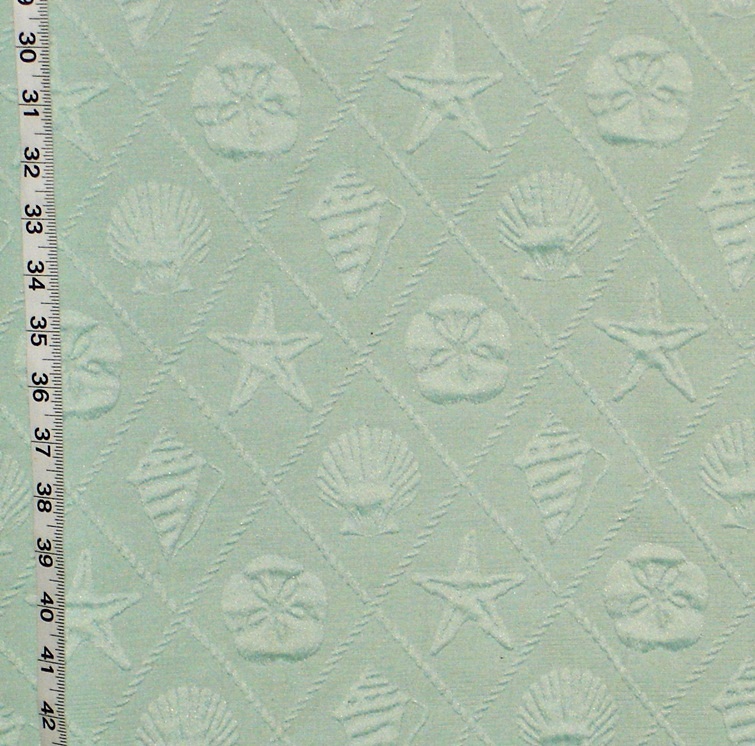 When the Shell Trellis Matelasse fabric was discontinued,
we bought what was left from the mill.
And, we still have a partial bolt.
It has seashells framed by a rope trellis.
But what makes it unique is its quilted look,
with the shells standing out from the background.
Many of the ocean fabrics we have do use a lot of
aqua or teal  in the pattern.
The French tangle coral fabric has
varied shades of aqua,
set off by a grey background.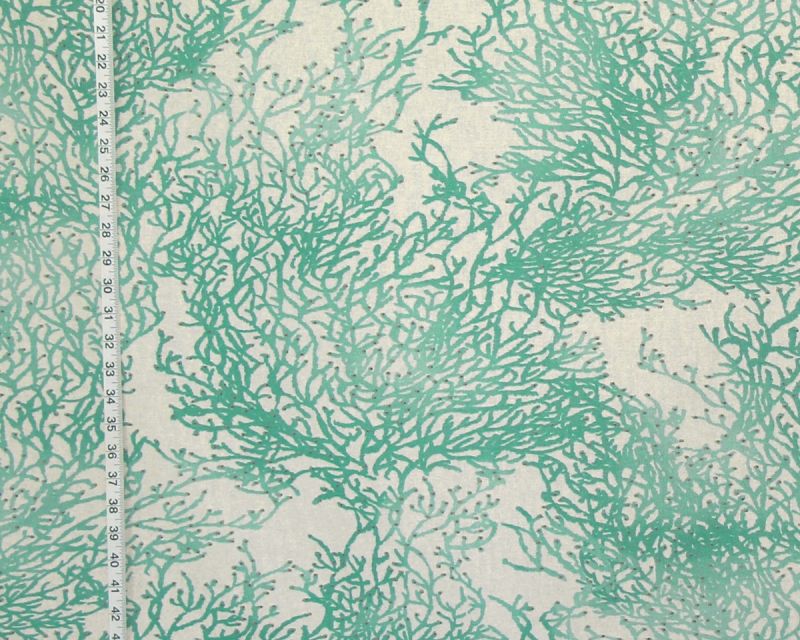 One of the seashell fabrics we have carried for years
has shells in tones of aqua, seaglass green, and blue on an oatmeal background.
This is a large pattern with over sized shells.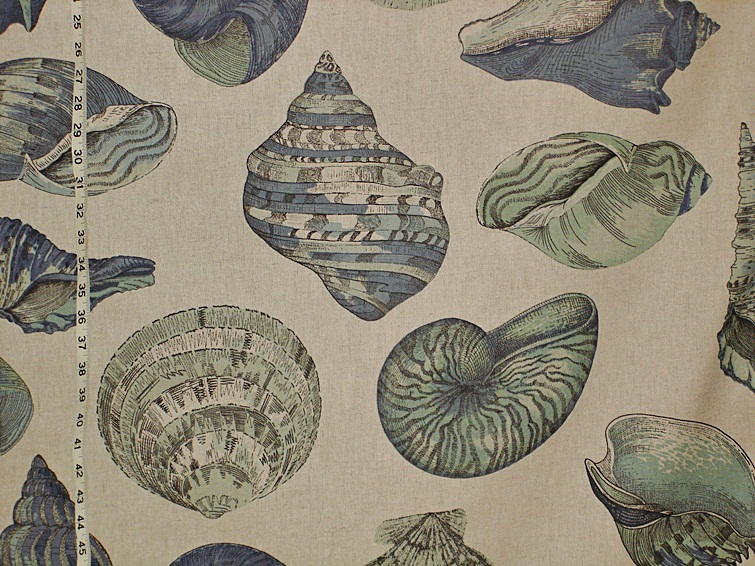 The Tropical Fish Fabric has a background
of sky blue,
but the fish are a mix of aqua, green, and blue.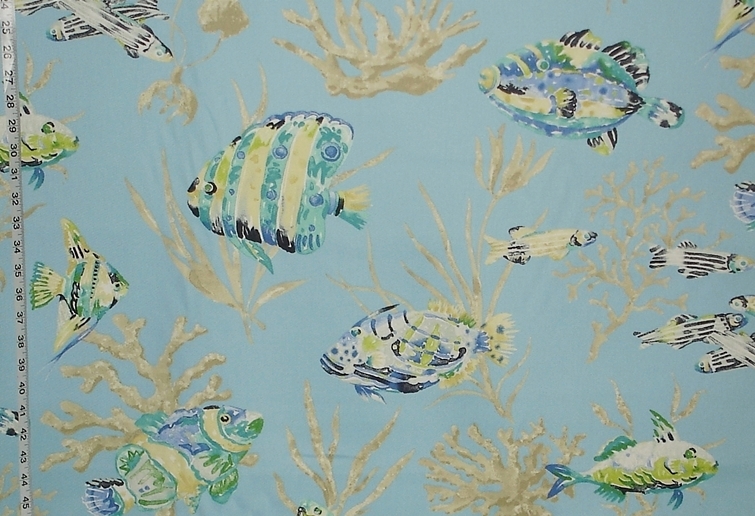 The Turtle Reef Fabric has a background of pure aqua.
I love the turtle-
he looks as if he is flying through the water.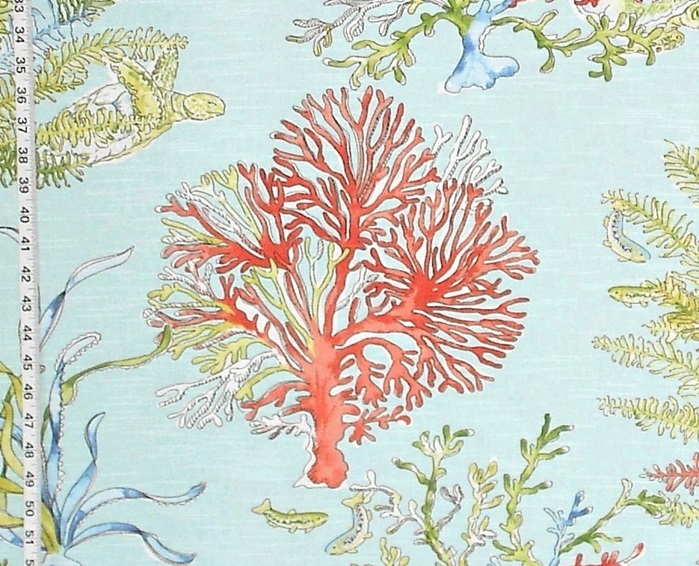 For those who want something other than an ocean fabric
there are several with aqua tones.
Clarence House Fabrics did the pattern
Florent in a blue and aqua colorway.
This has a lovely feel and hand,
and is a good mixer for blues and greens.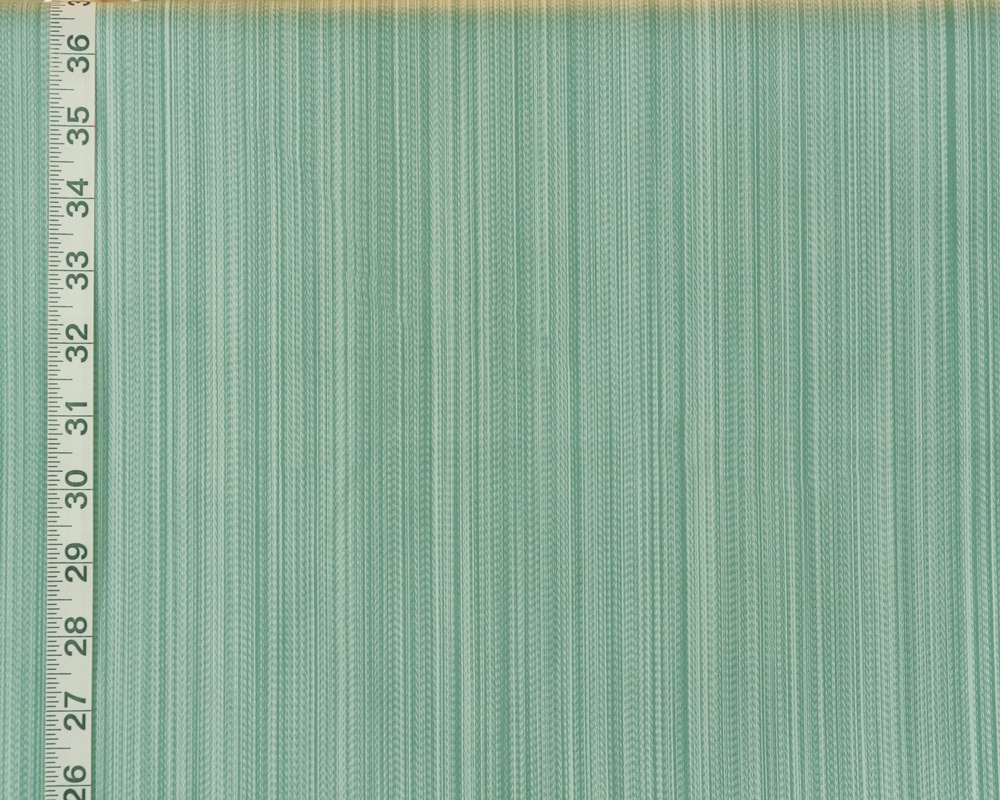 The Aqua Turquoise Persian Rug Fabric
is a blend of aqua tones,
set off by purple and citrus green.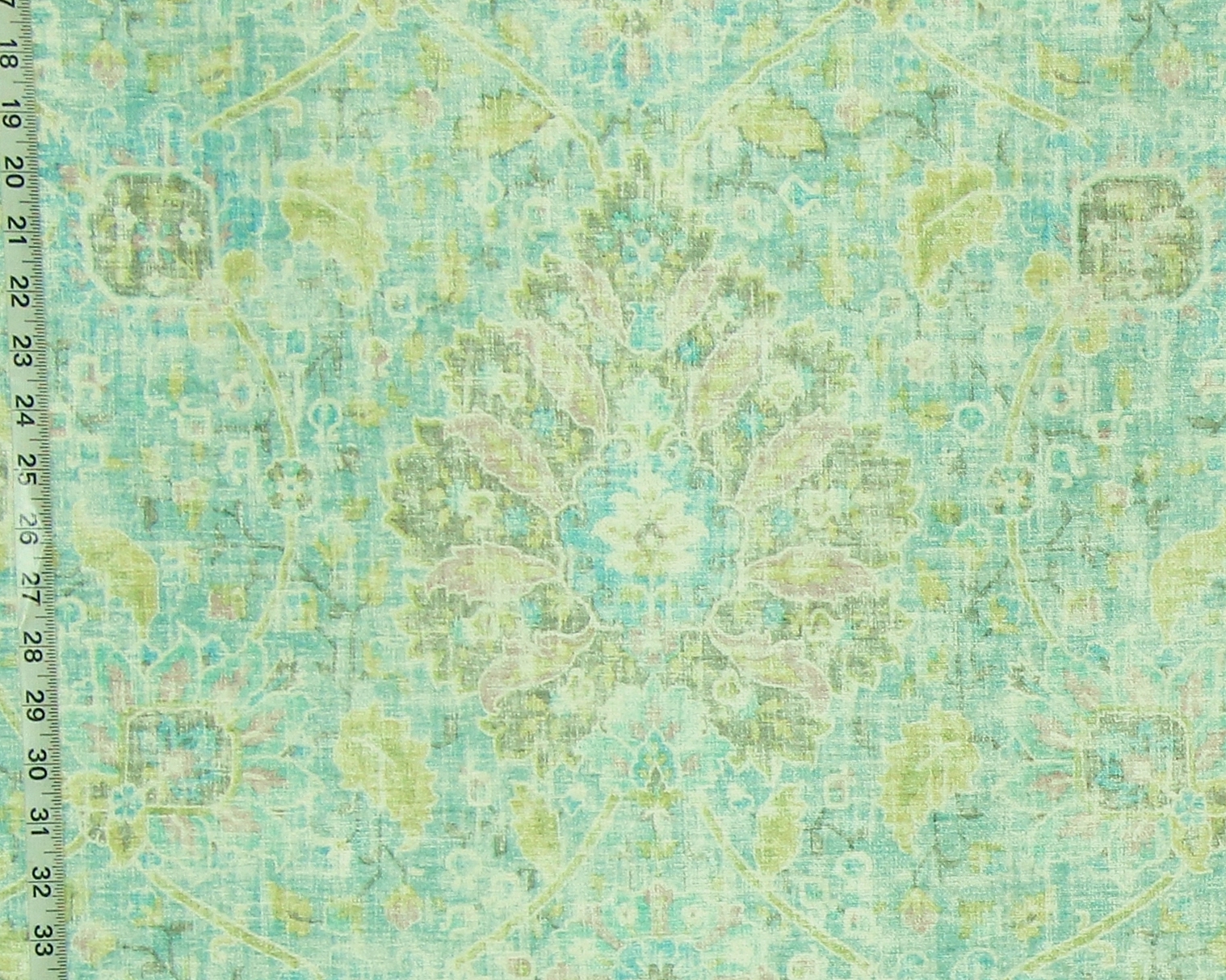 We have a hand print with paisley botehs
done in aqua and blue.
It has a very boho feel.
The simplicity of the pattern is
a nice change from many of the crowded over the top
patterns one is now seeing.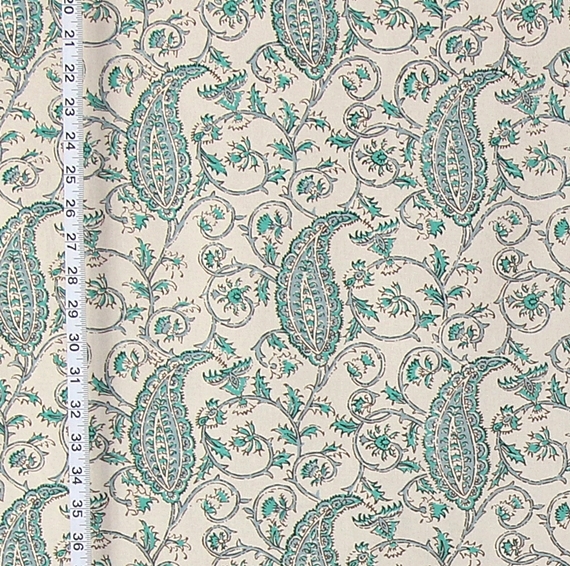 For a super summery feel there is
the Aqua Seersucker Fabric.
This has the width of a home dec fabric,
and while it makes nice coverlets,
we also have had people use it for shower curtains and bathrobes.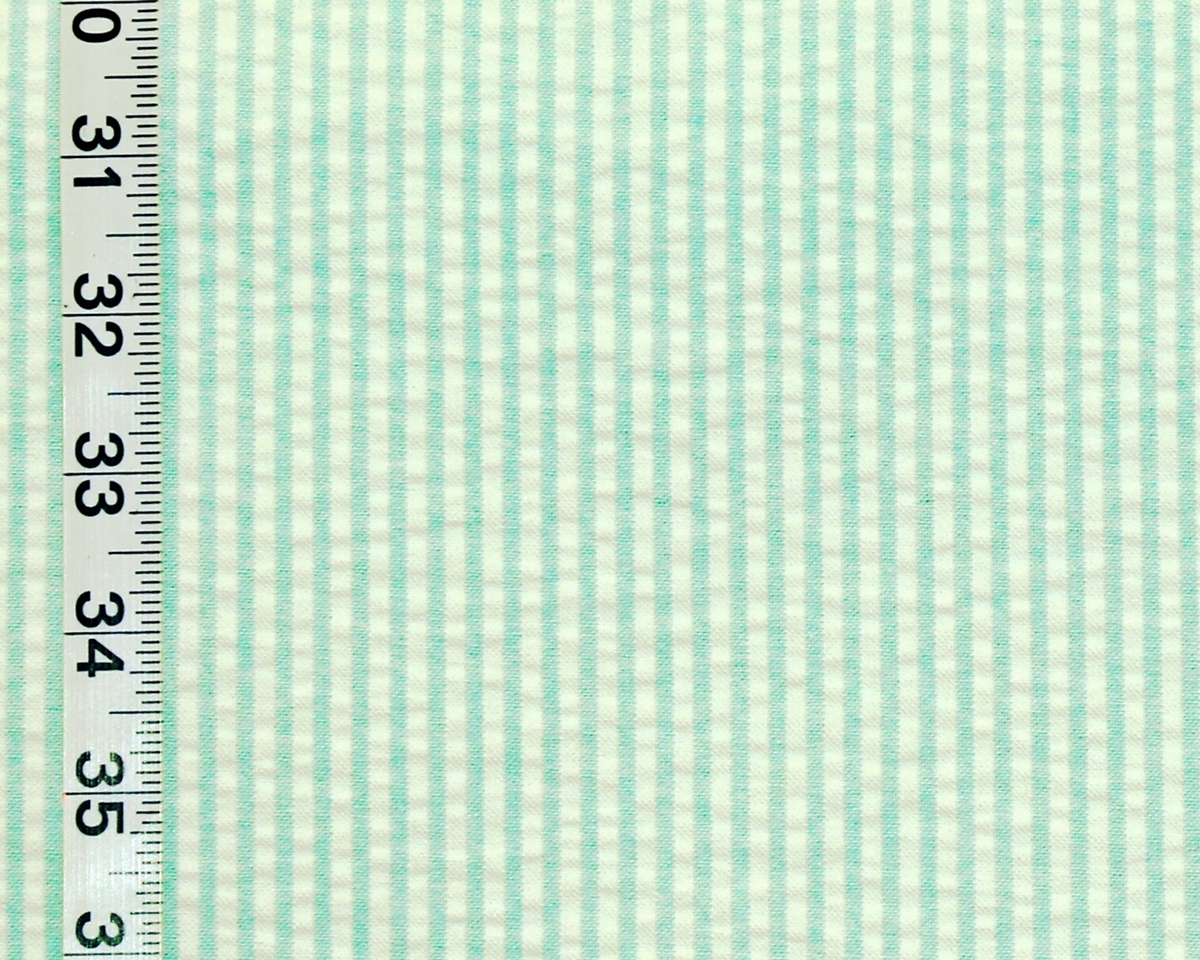 We don't have a lot of aqua florals.
But the Aqua Floral Medallion Fabric
has many aqua design elements.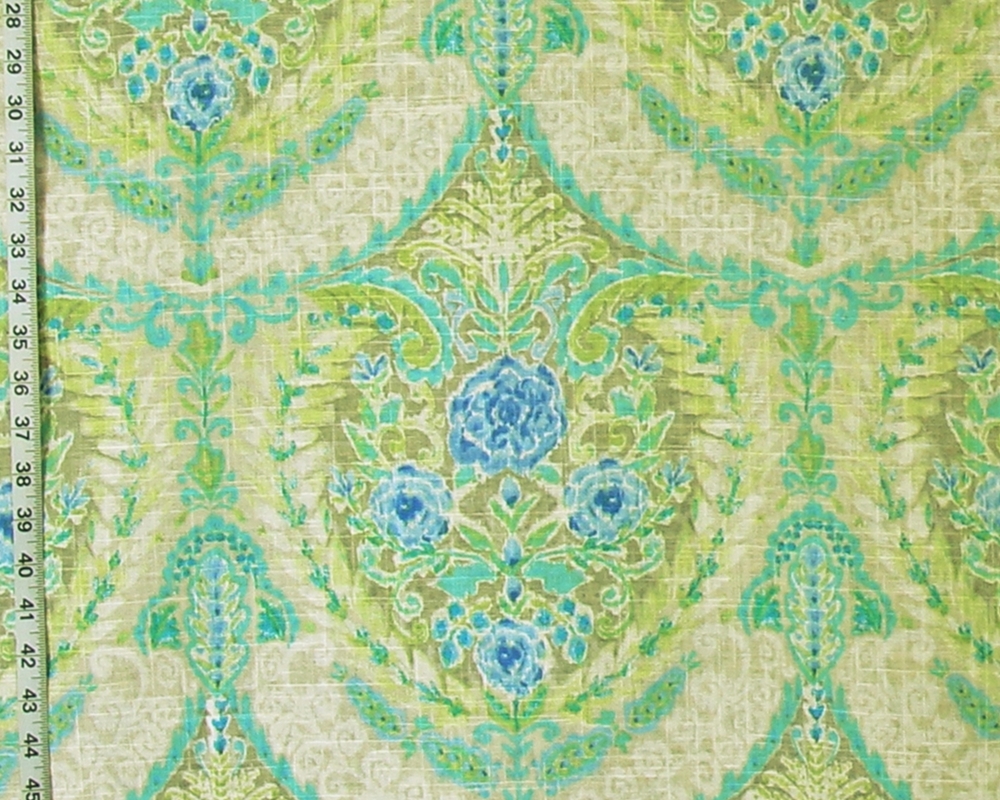 For more aqua fabrics see the
Aqua Turquoise Fabric category. 
Perhaps you will find one that makes you happy!
___________________________________