We have three new fabrics listed!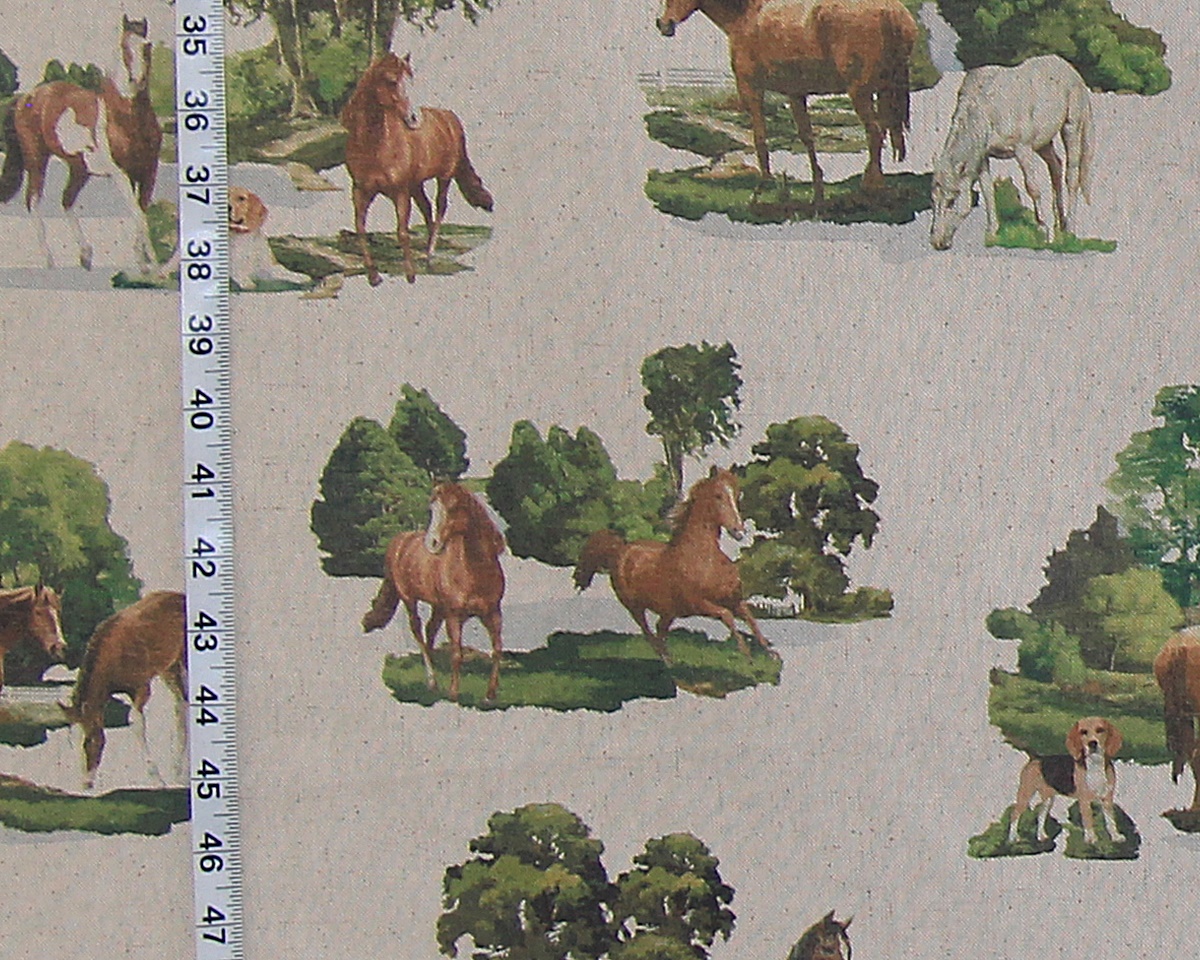 Well, really only one new fabric,
as two we carried years ago.
Let's start with the new one,
it is a horse and hound fabric.
This is very different from the
majority of horse or equestrian fabrics
we have had.
It features vignettes of fields and trees
with horses running and standing,
and with hounds standing and laying.
There are three rows,
with two vignettes alternating on each row.
So, the pattern has a lot of interest.
One of the things I like is the scale.
It is fairly small-
the scene with the running horses is about 8″ across.
This is a big change for a pattern.
So many patterns today have very large,
over-sized designs,
which means there is a lot of waste when using the fabric.
This smaller pattern will not have that!
The background is a neutral oatmeal tone,
which gives a country feel to the pattern.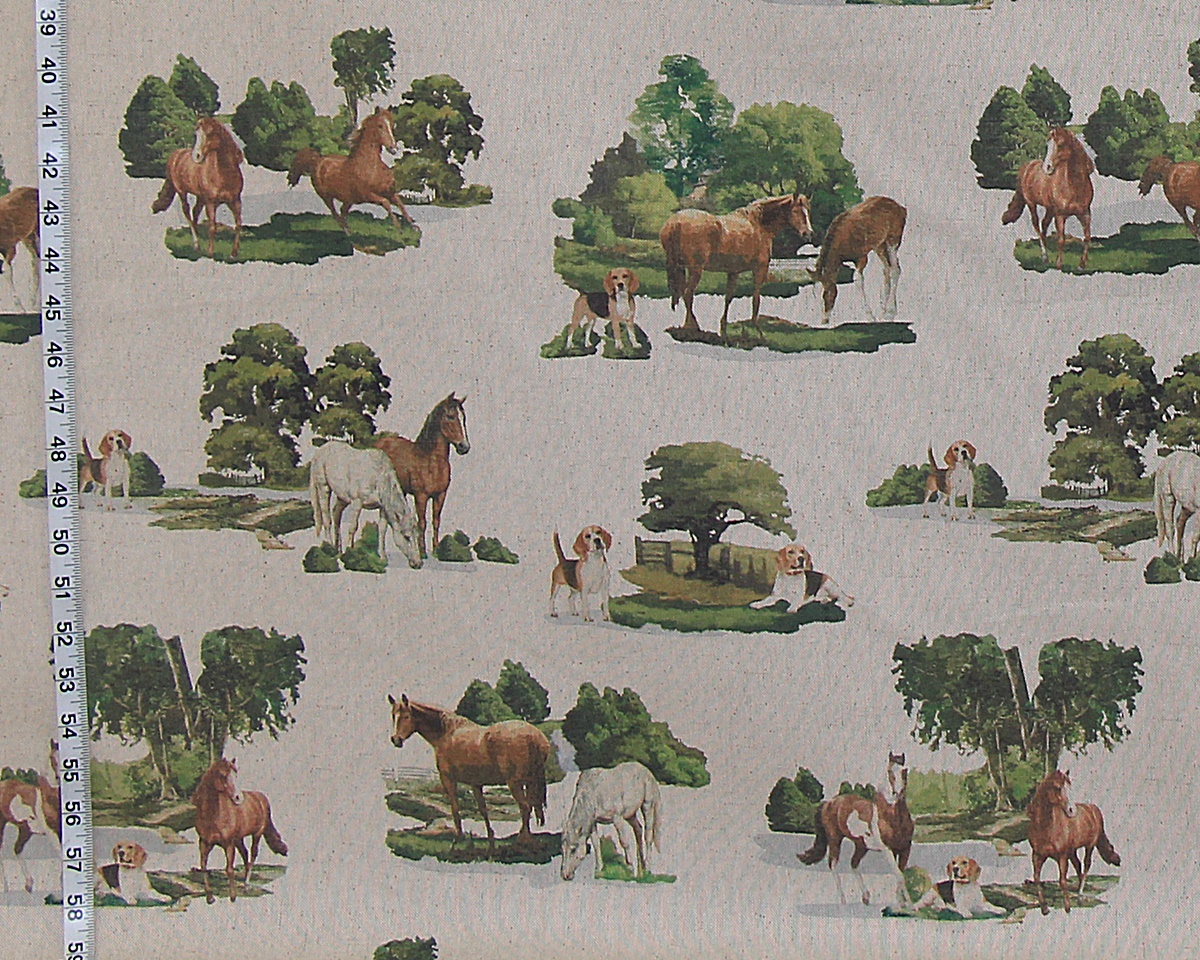 On to the two other fabrics!
Years ago we carried an Oriental dragon pattern.
I was going through things,
and came across the sample for it.
I wrote the company asking if there was any stock,
and there was!
So, we have it again.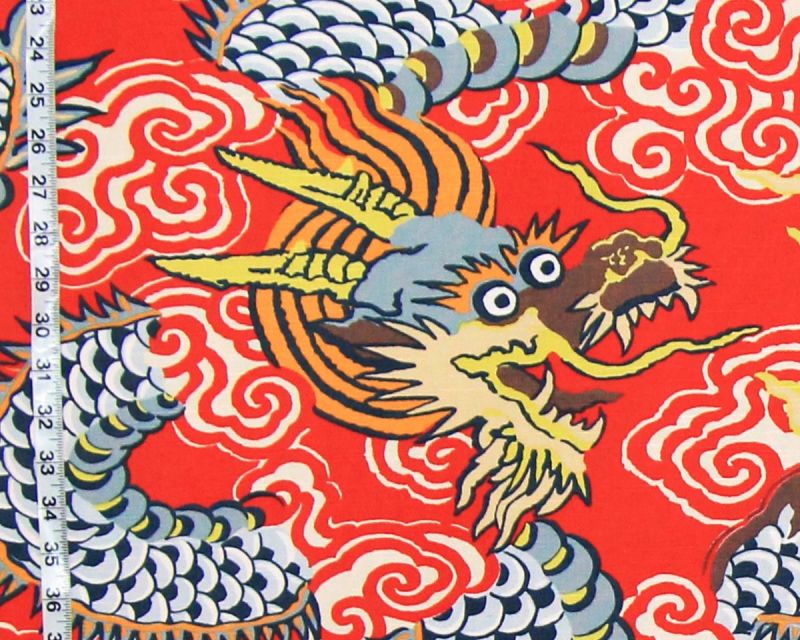 The first is a bold rendition done in
a coral orange strawberry tone.
This features a herd of dragons amidst swirling clouds.
There is a lot of motion to this pattern.
There are the winding dragon bodies,
the  swirling clouds, and the floating Asian symbols.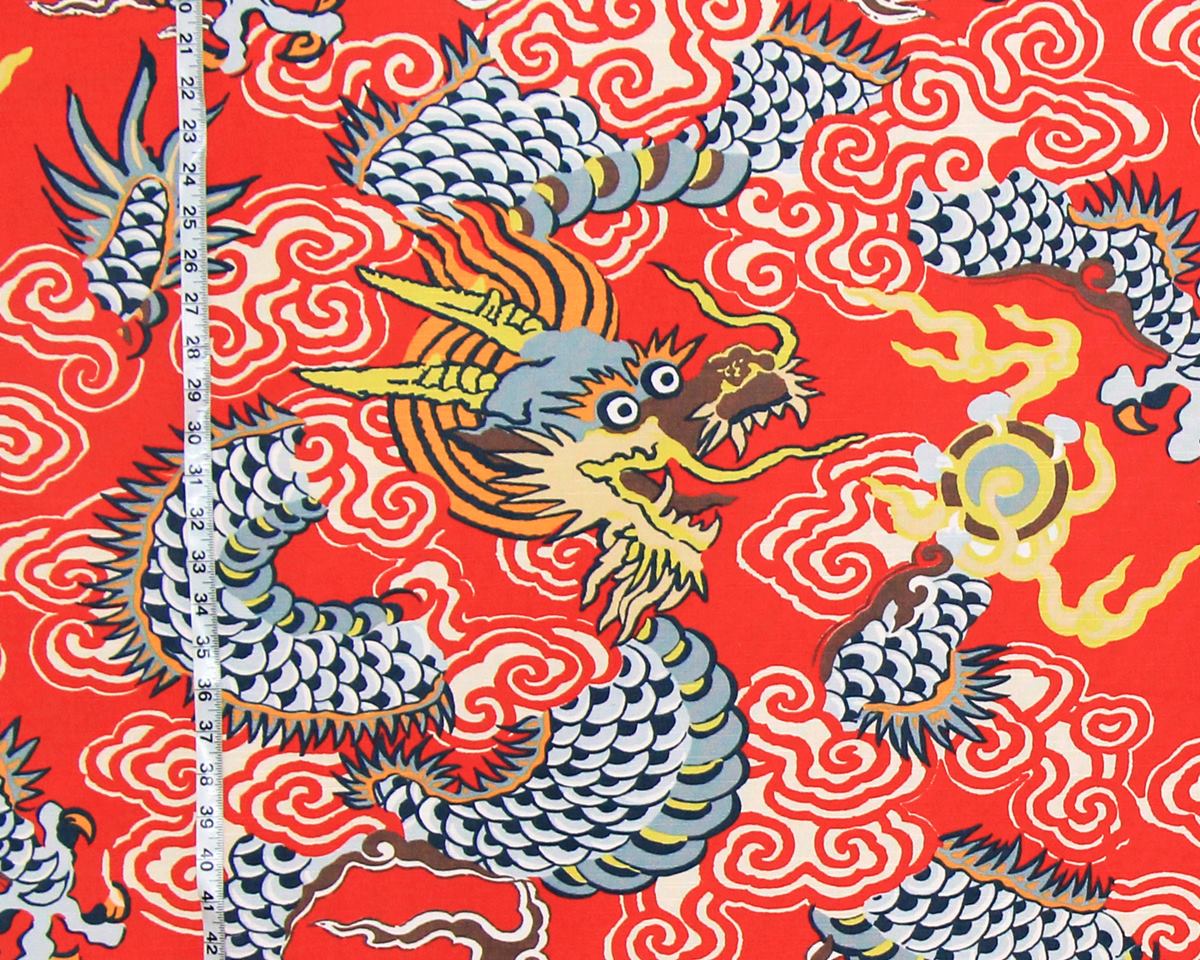 The scale of this is very large-
from the tip of the horns to the claws below
the dragon is about 20″.
This has a unique background color-
it is a coral strawberry orange tone.
The effect of the is bold and bright!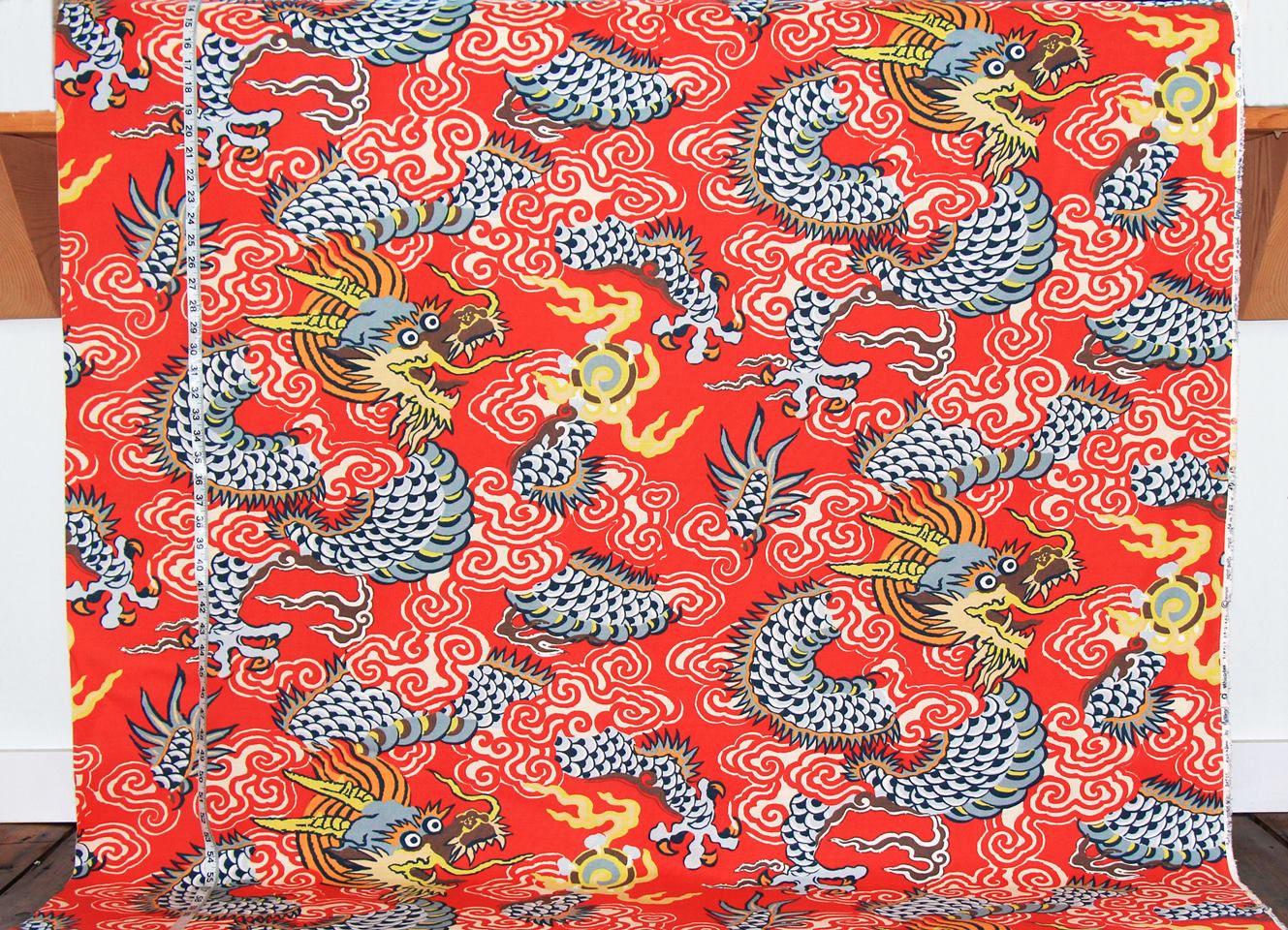 Very different is the blue colorway.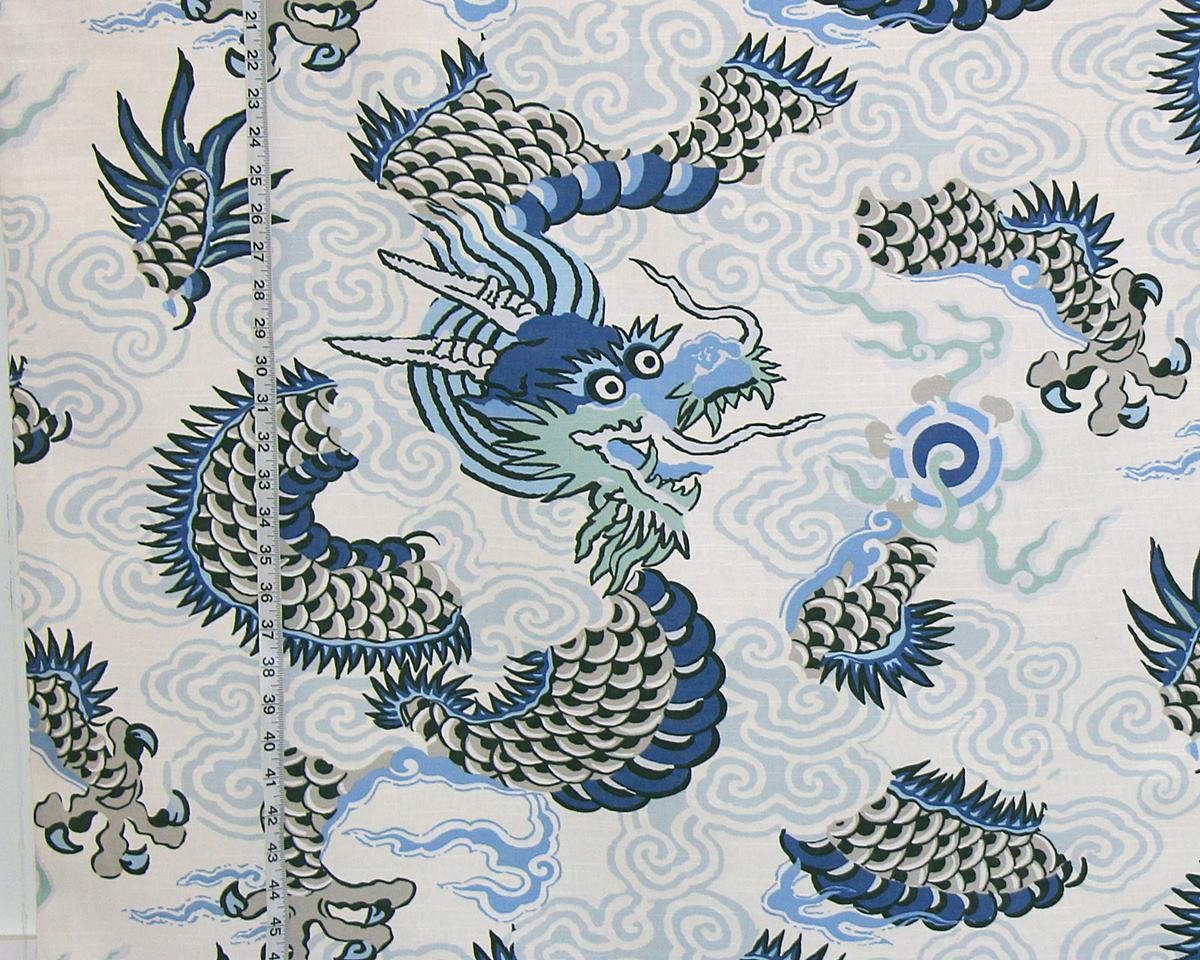 The busyness of the pattern is
somewhat mitigated by the colors used for this variation.
Soft blue, grey, and sea green on cream
strike a calmer note.
I always think it is interesting how the different
colors effect how a pattern reads.
These two colorways are a prime example of it.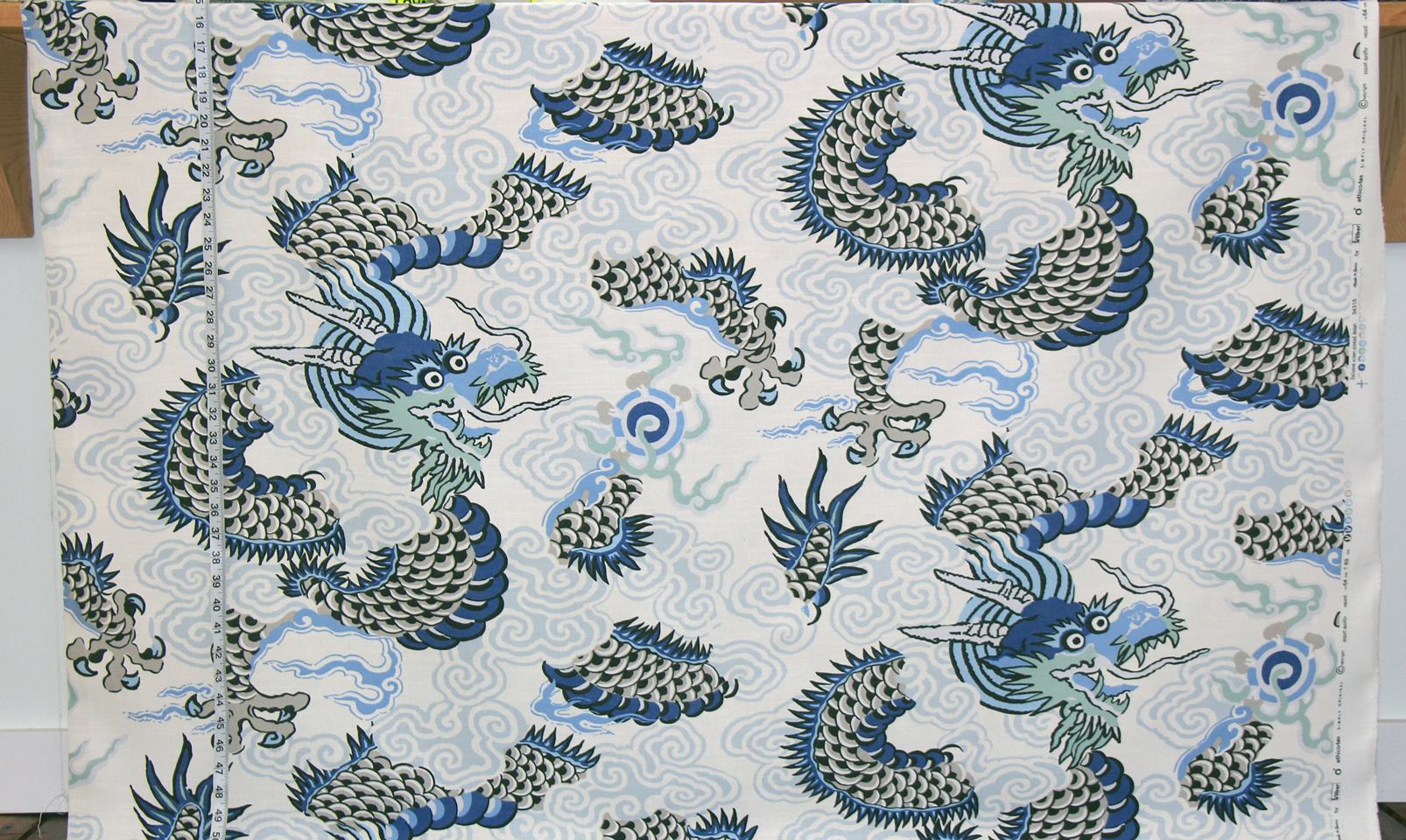 You can see the Horse Hound Fabric in the
The two Oriental Dragon Fabrics  are in the
Exotic Animal Fabric category.
_________________________________________