This week has been all about the
Seashell Trellis Matelasse Fabric.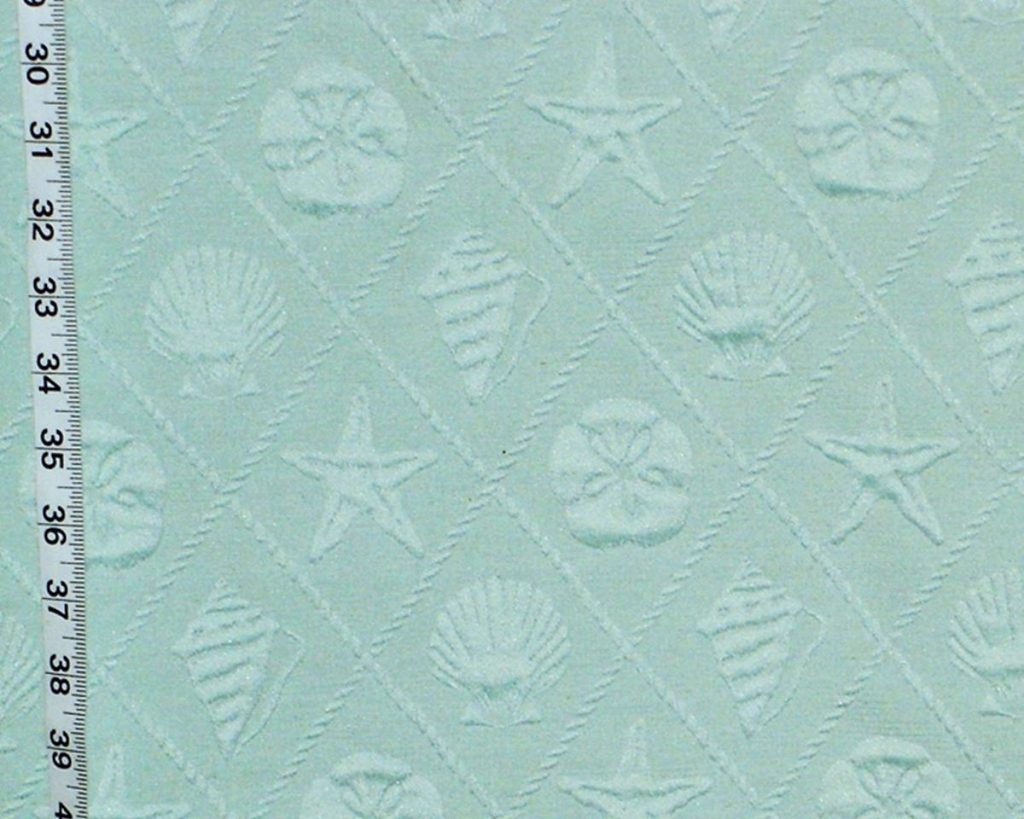 I love this fabric!
It is a tone on tone fabric,
woven as a matelasse,
with the look of a quilted fabric.
This fabric was discontinued quite a while ago.
When it was,
we bought all remaining stock.
We have some of it in the aqua,
and also some in the chocolate brown.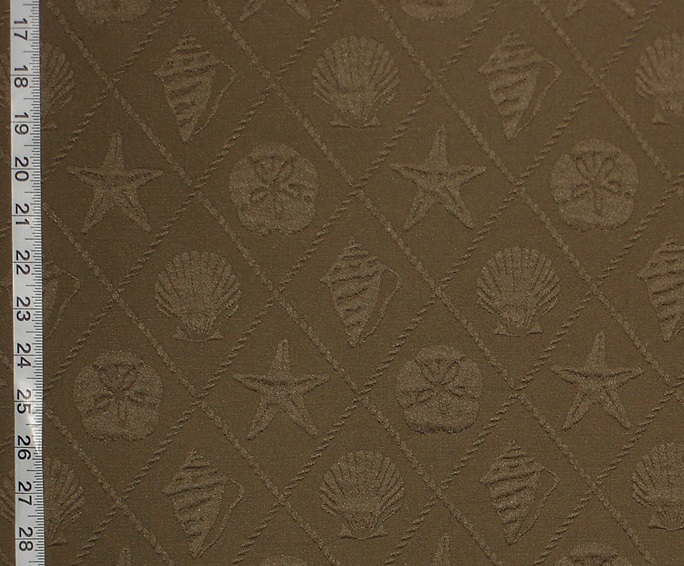 So, what is there to like?
This has a pattern that evokes the ocean,
with a hint of the nautical in the ropework trellis,
which gives a tailored look to the fabric.
The pattern has a scale that makes it work
for small or large projects-
want to do a small clutch?
This would work!
Or want to use it as a bedspread?
It is perfect for that as well!
The fabric that is heavy enough to be used for upholstery work,
but could also be used for curtains,
or even a jacket!
The fact is,
it is a great fabric for a lot of applications,
if one needs a fabric for
coastal decorating.
See both of them in the
____________________________________________