Pink home decorating fabrics
seem to be in demand!
And, we have several new pink fabrics!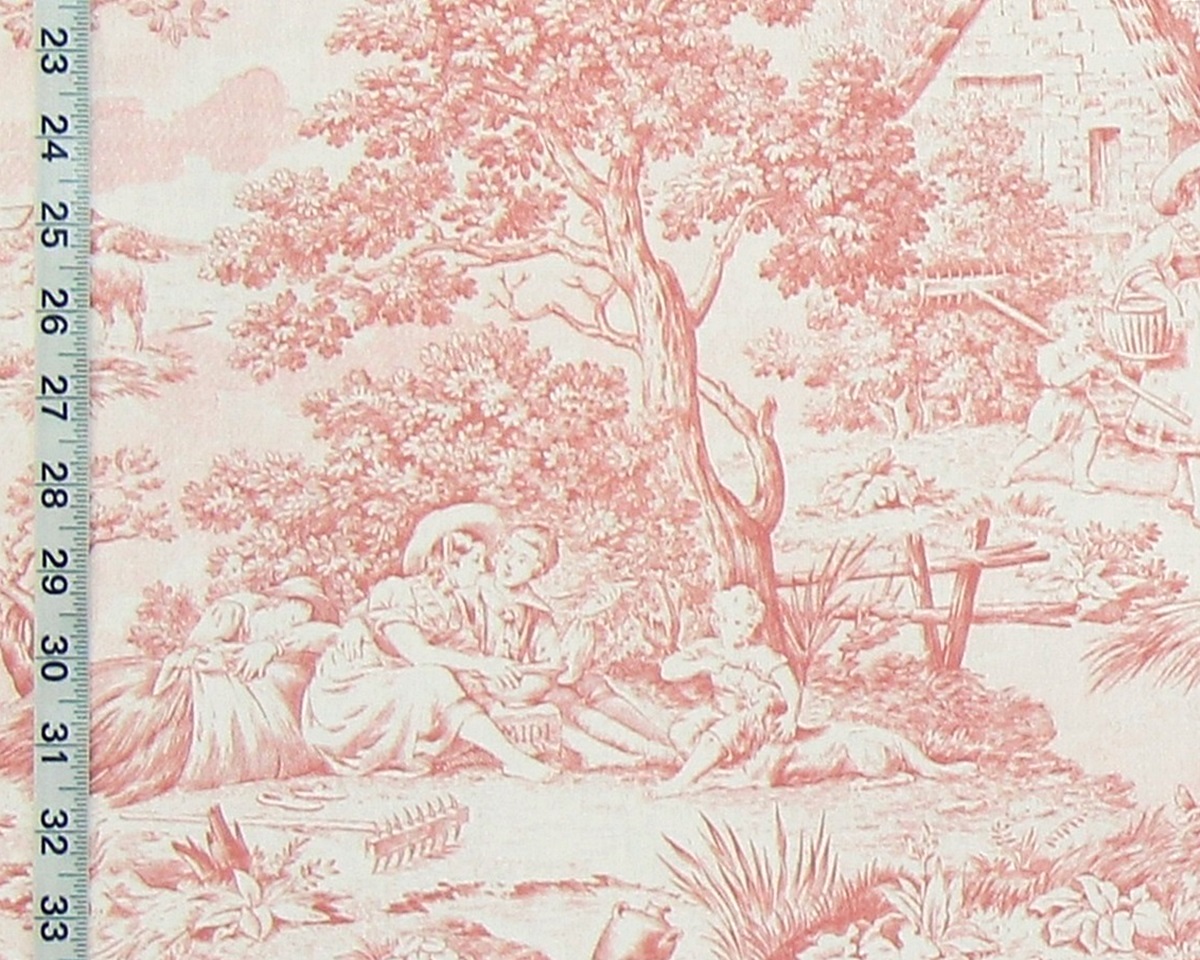 Starting with a classic-
here is a french country toile.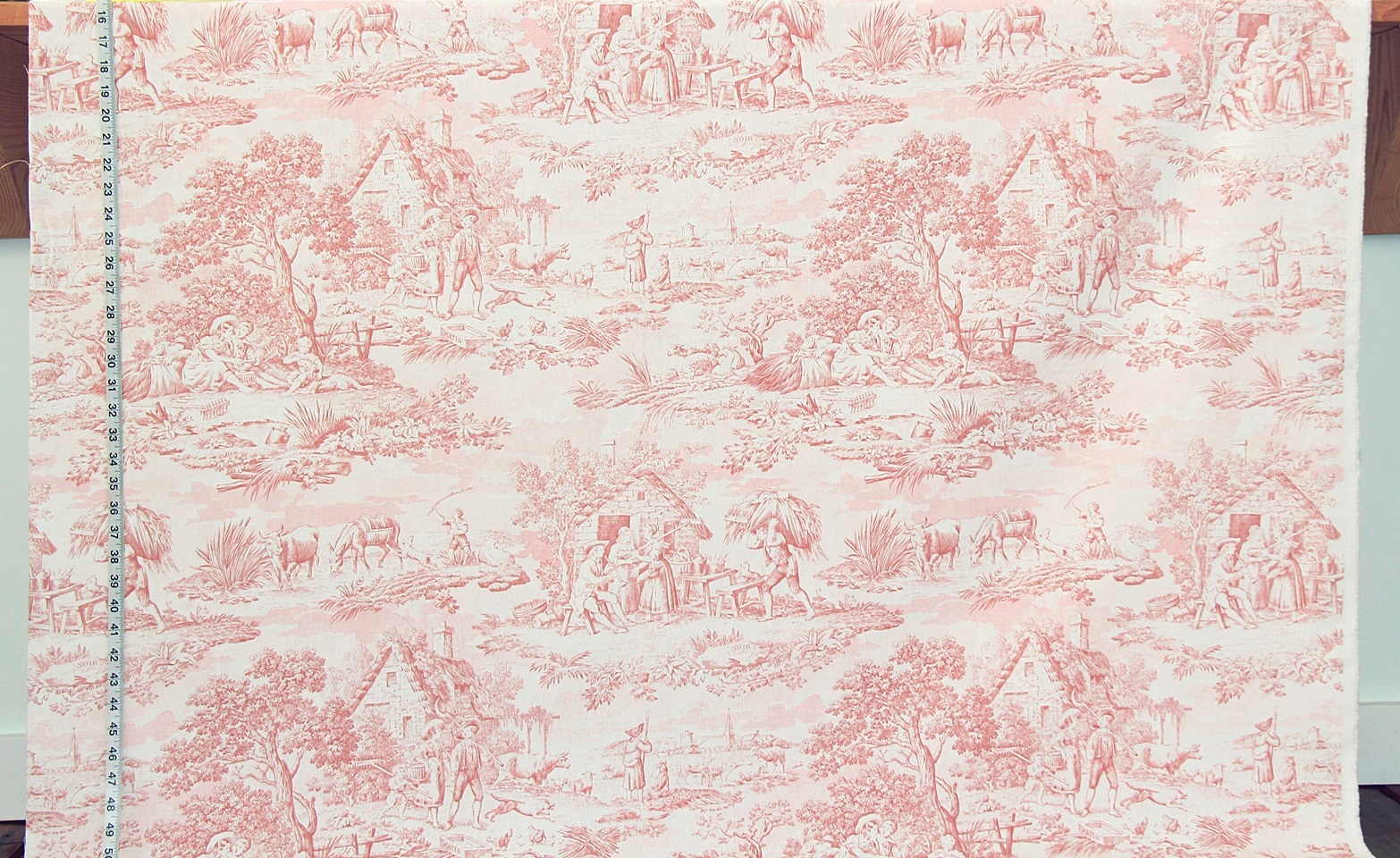 This has country harvest scenes.
But, what sets it apart are the colors.
It is done in shades of pink and a terracotta pink tone.
If one needs a red country toile,
we also have this in red.
Moving to another genre,
there is this Asian chinoiserie toile fabric.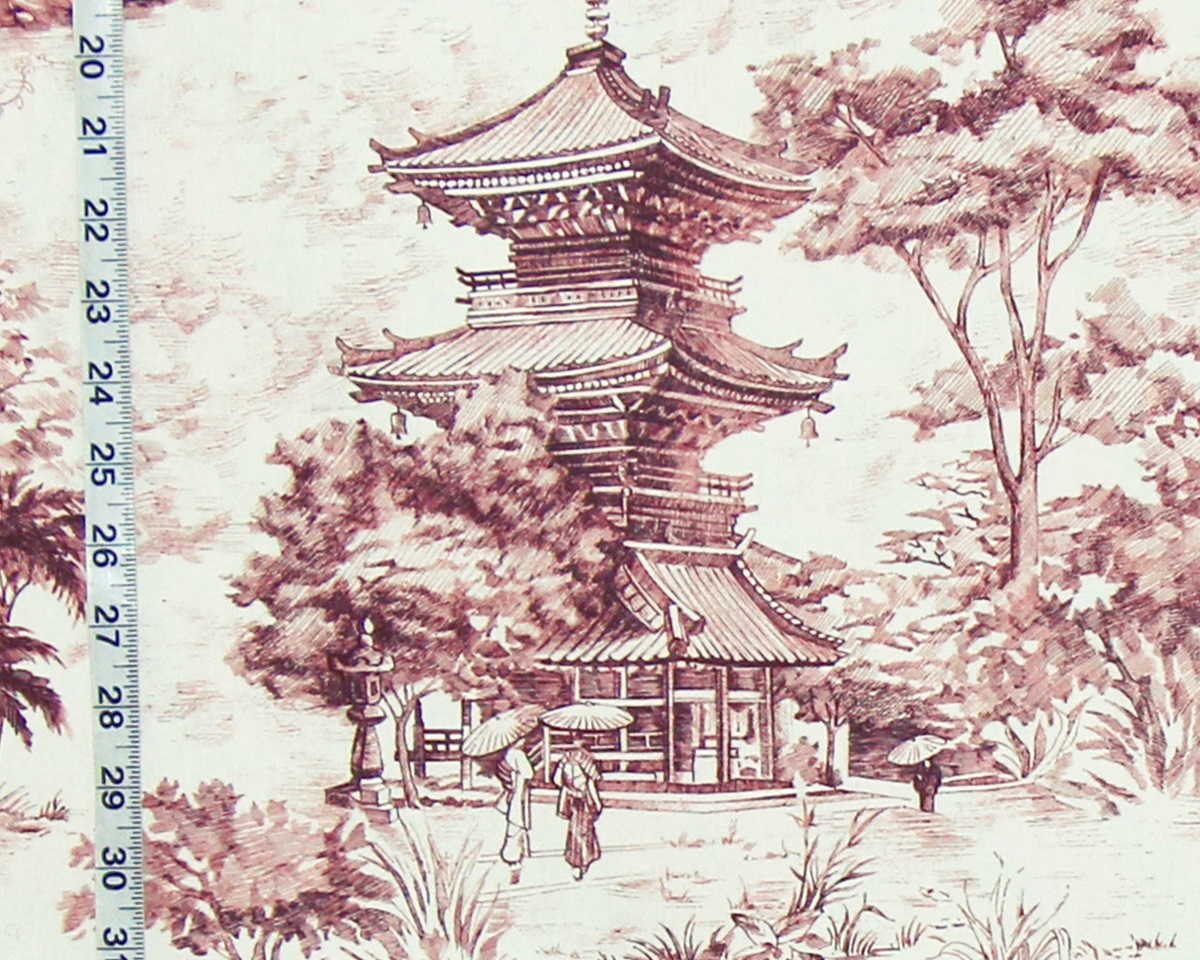 This shows two different pagodas.
The color is an odd pinkish plum brown tone,
but it definitely reads as pinkish.
What I like about this is the vintage effect this has-
both the coloring and the drawing give that effect.
This is also available in a deep ink tone.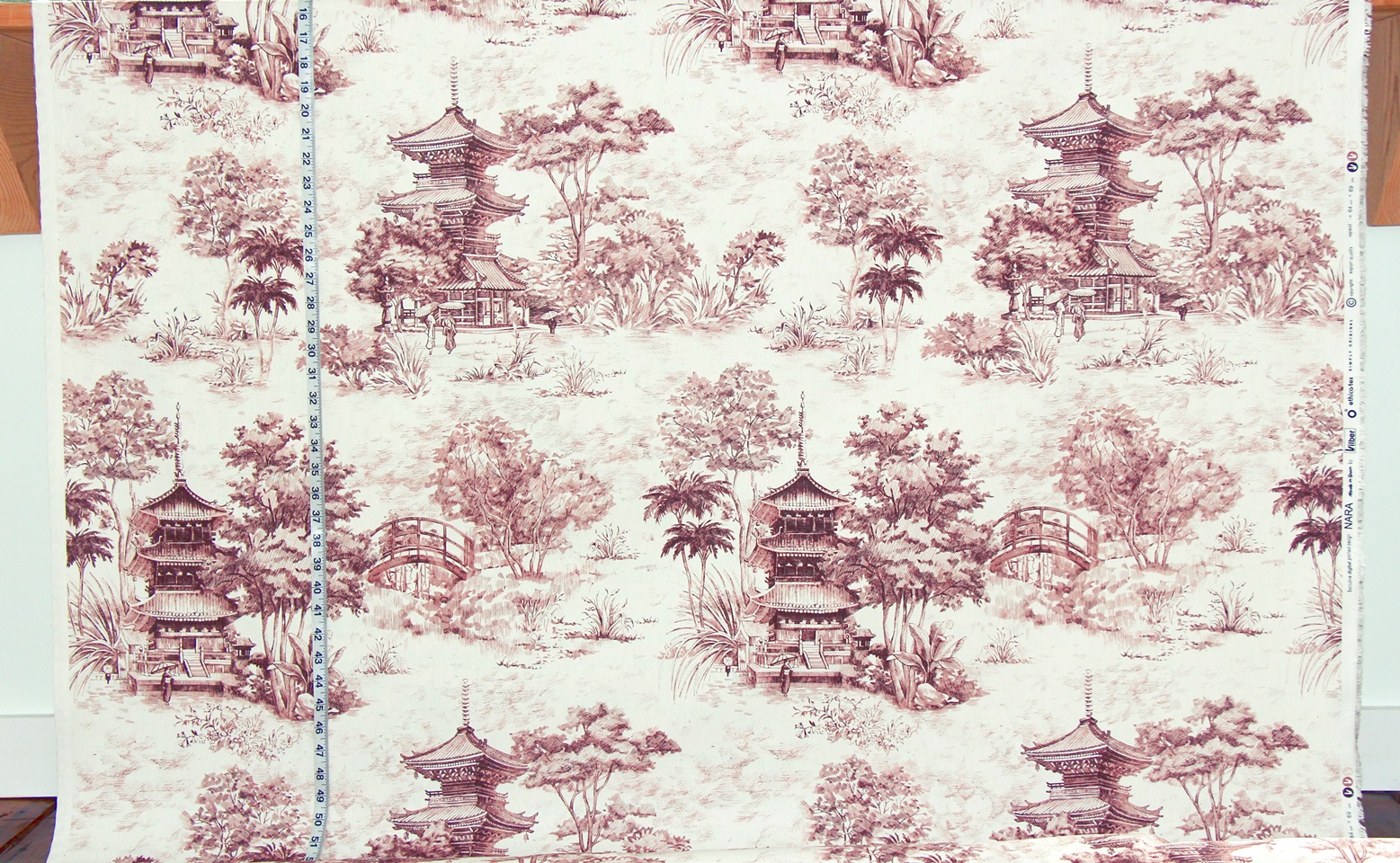 This Asian floral fabric is a far cry from the
Pagoda Fabric!
Colors are vivid, and the pattern is busy!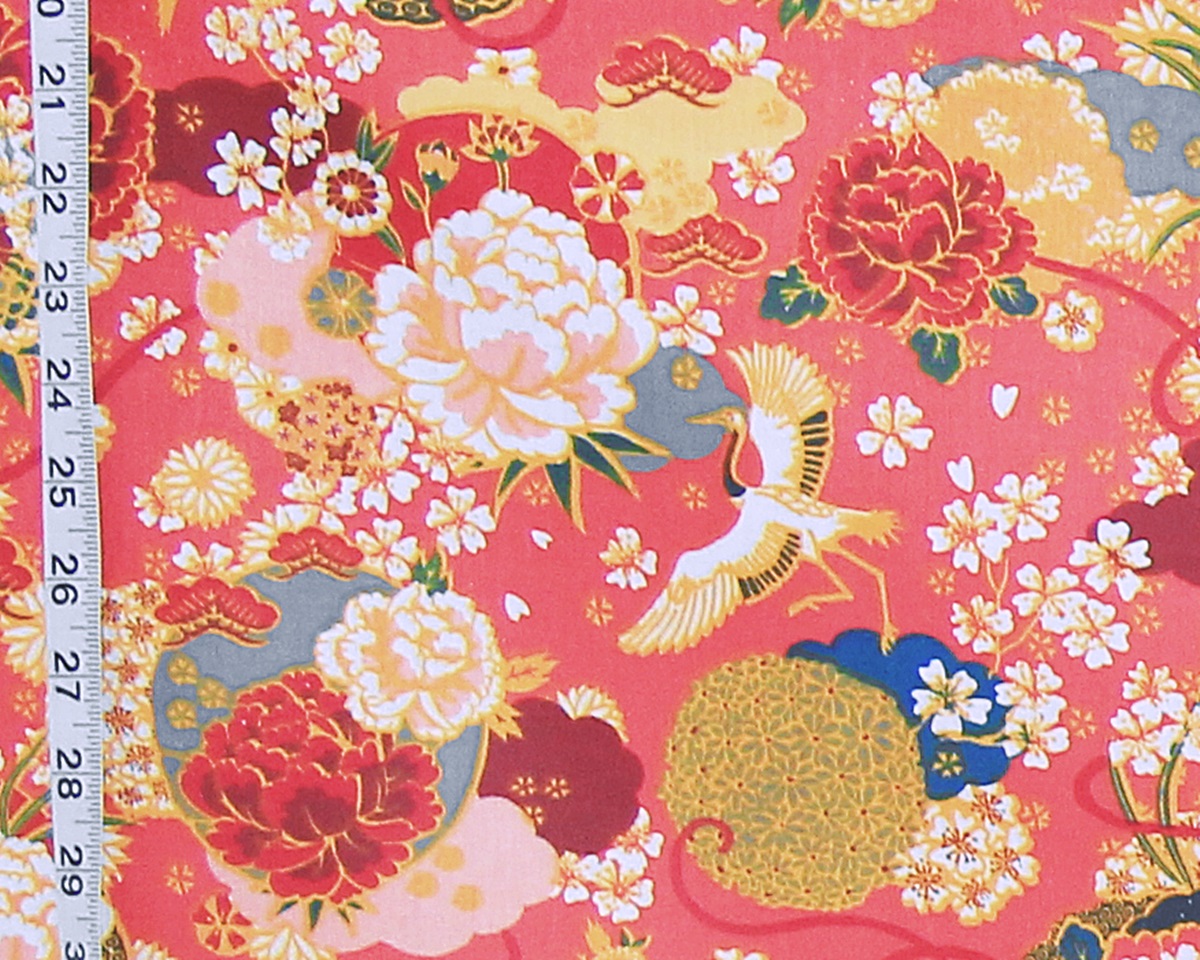 Cranes and ribbons float over a floral garden landscape.
The background is a beautiful coral pink.
This is a light weight home dec fabric-
it can be used for quilting.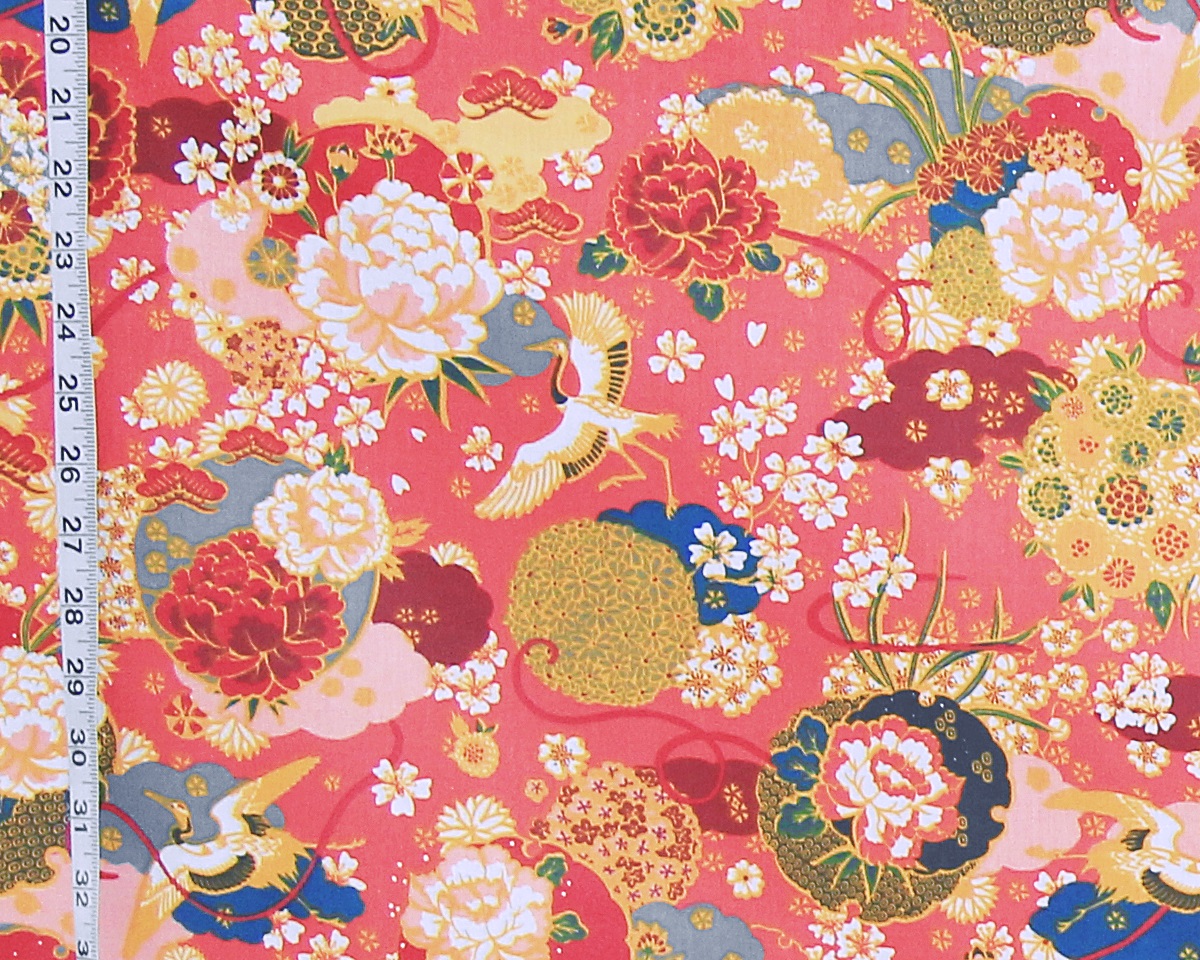 Another garden fabric came in.
This shows trees filled with flowers and fruit,
which three birds are visiting.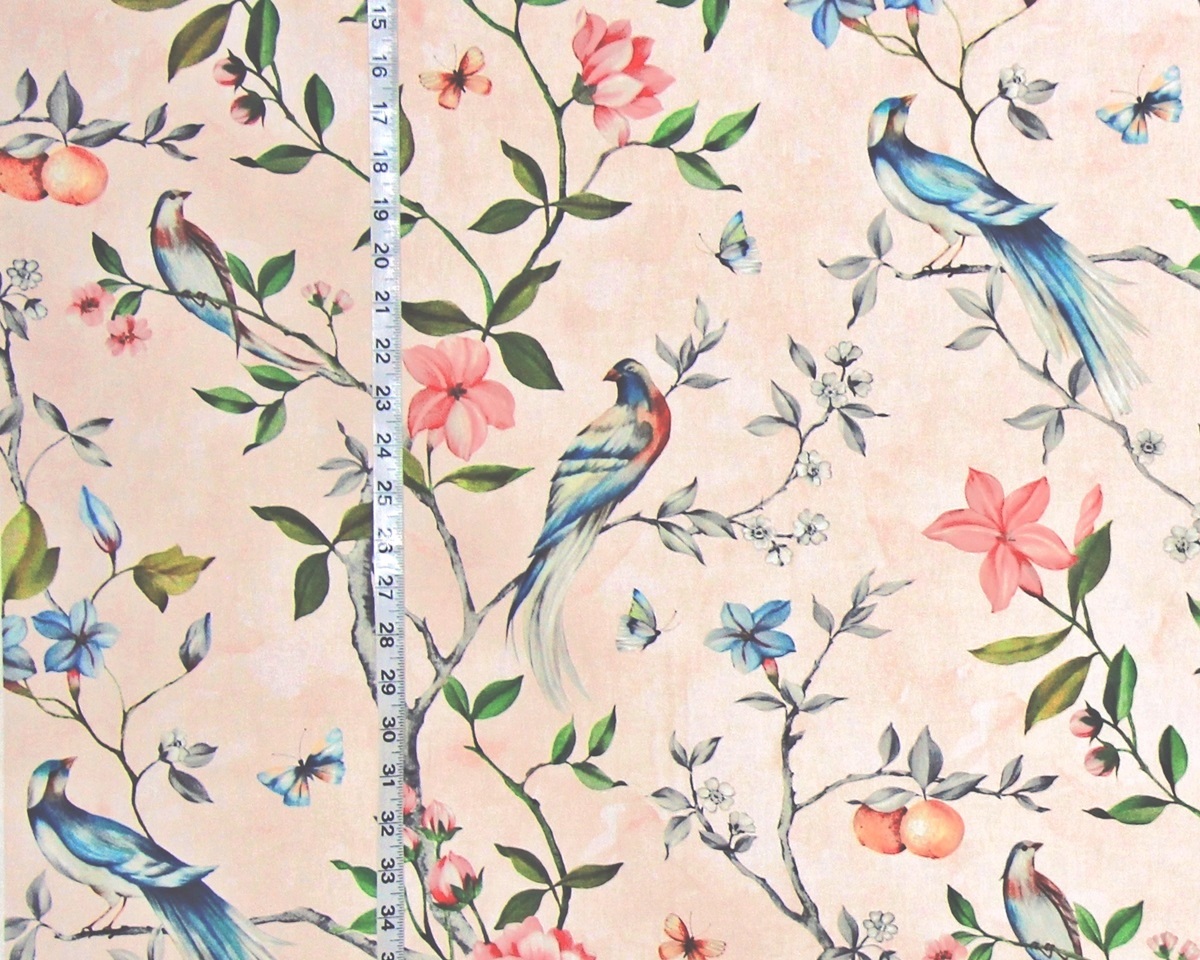 The background is a sponged salmon pink tone.
The pattern of stands out well from it.
What I like about this pattern is the
resemblance to vintage chintz fabrics.
There are very few chintzes being produced today.
If one wanted one,
this would be a good substitute,
even though it would not have the glaze.
 It is nice to see a classic pattern like this.
This also comes with a beautiful blue background.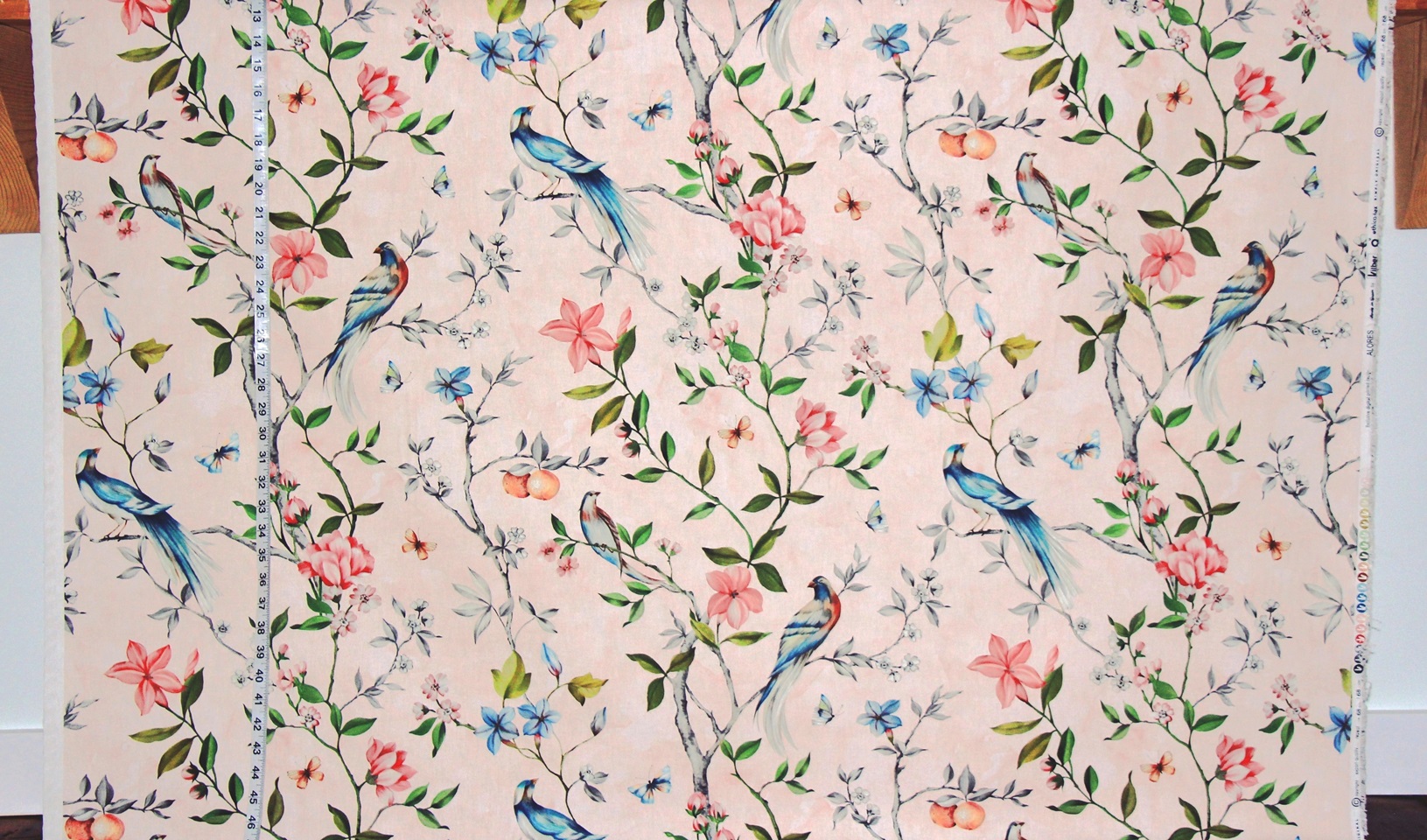 For those who want a cute, pretty fabric done in pink
there is the pink tea pot fabric.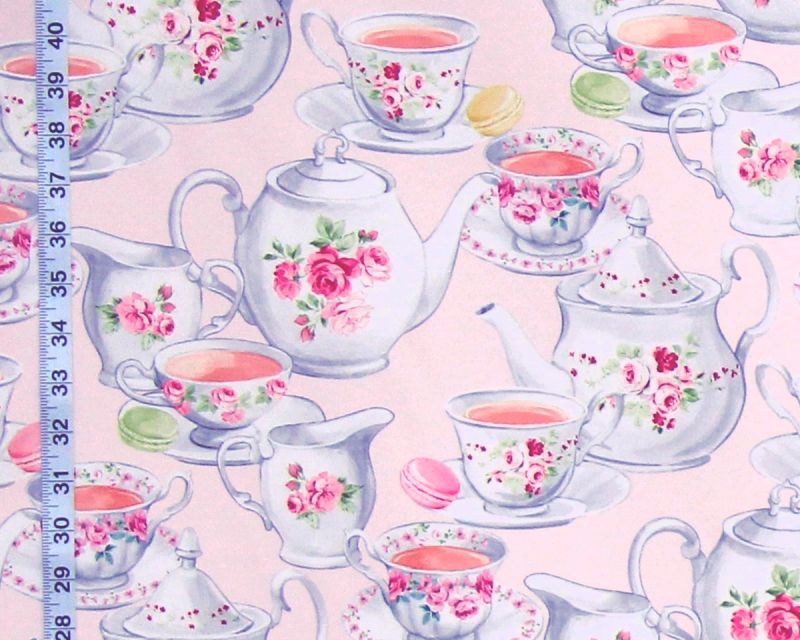 This has an over-all pattern of tea pots, cups, and creamers.
The colors used for the china are shades of pink, red, and green.
Colorful macaroon cookies give added color.
The background is a smooth wash of soft pink.
This is perfect for any one who wants a cheerful breakfast fabric.
It also comes in a blue background.
We now have a pink horse hunt fabric!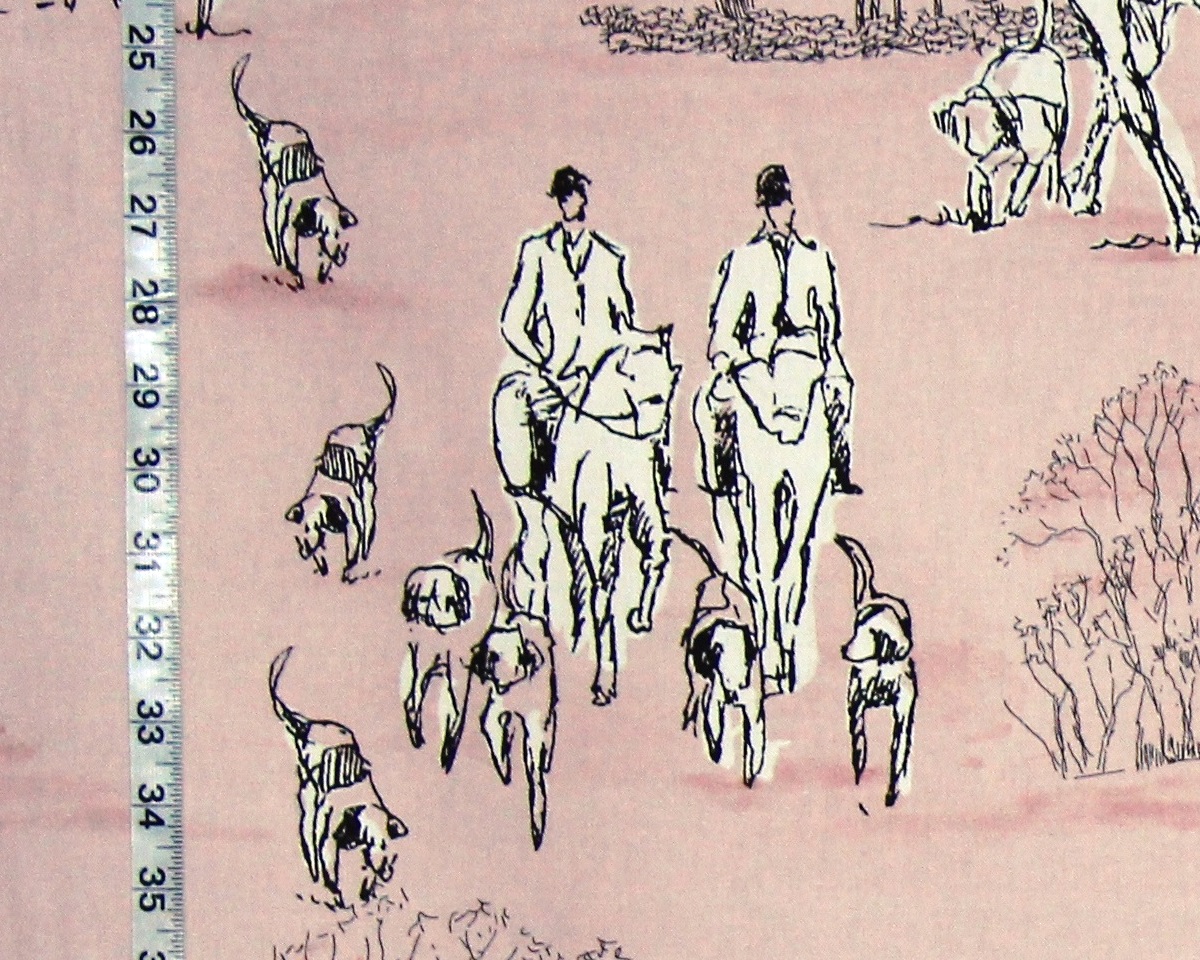 This is our modern equestrian toile.
We asked for pink,
and we got it!
The background is a tonal salmon mauve pink tone.
The black and white of the pattern
stands out well from the background color.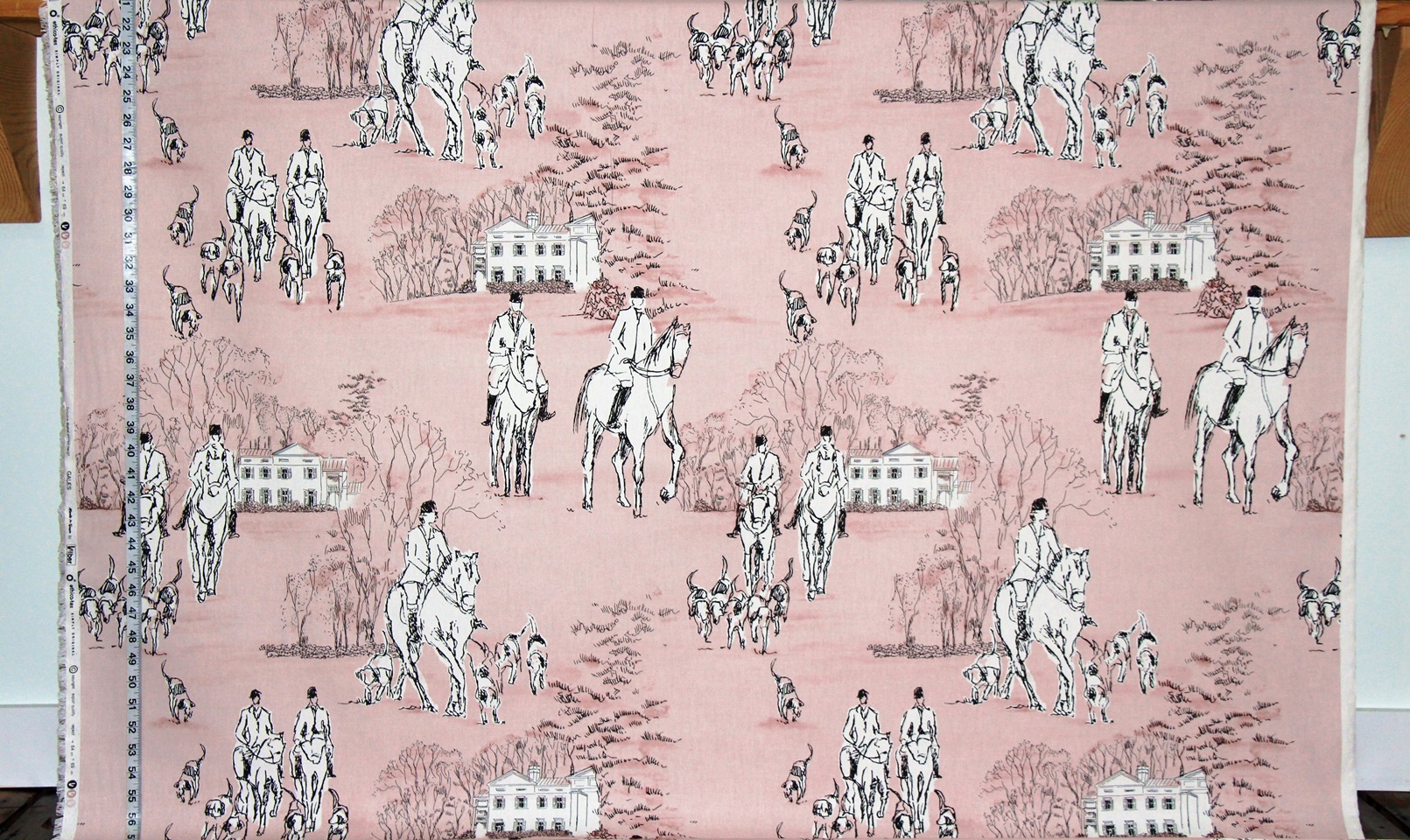 The last of the new pink fabrics is one with
exotic African animals.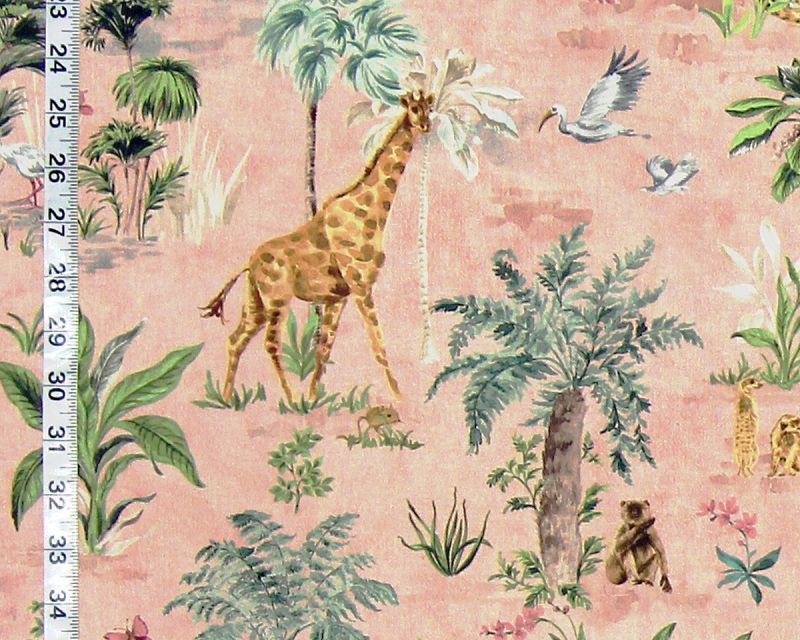 This has a variety of different animals and plants,
done with a watercolor effect,
on a strong tonal salmon pink background.
What I like about this is the scale,
which is smaller than the norm of today,
and the different details.
While the pattern has elephants, cheetahs, and baboons,
one sees a mouse jumping out of the way of a giraffe,
ibis wading and flying, and meerkats on the watch.
The animals and the color give this a bit of whimsy.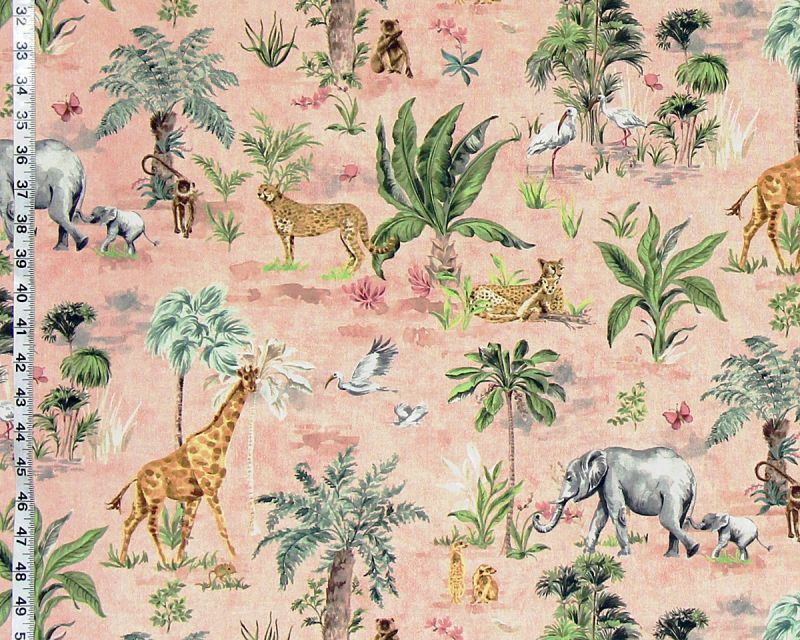 For other pink fabrics,
see the
Search By Color section, 
and click
_______________________________