Over the last few weeks we have a lot of our bird fabrics.
I thought I would highlight some of them.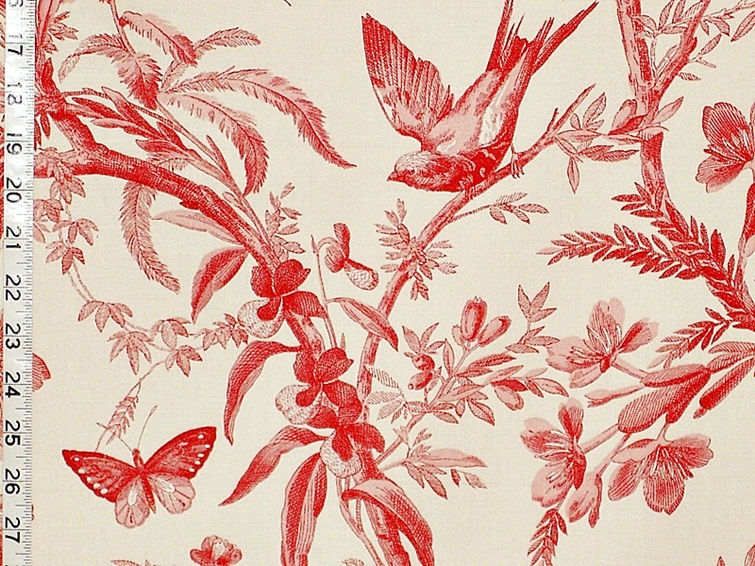 One of our most popular bird fabrics is thee
P.Kaufmann Aviary Toile,
which Kaufmann prints for us.
It is a wonderful toile with birds, flowers, and butterflies-
but, one has to like red!
In short supply is this Acquitaine fabric.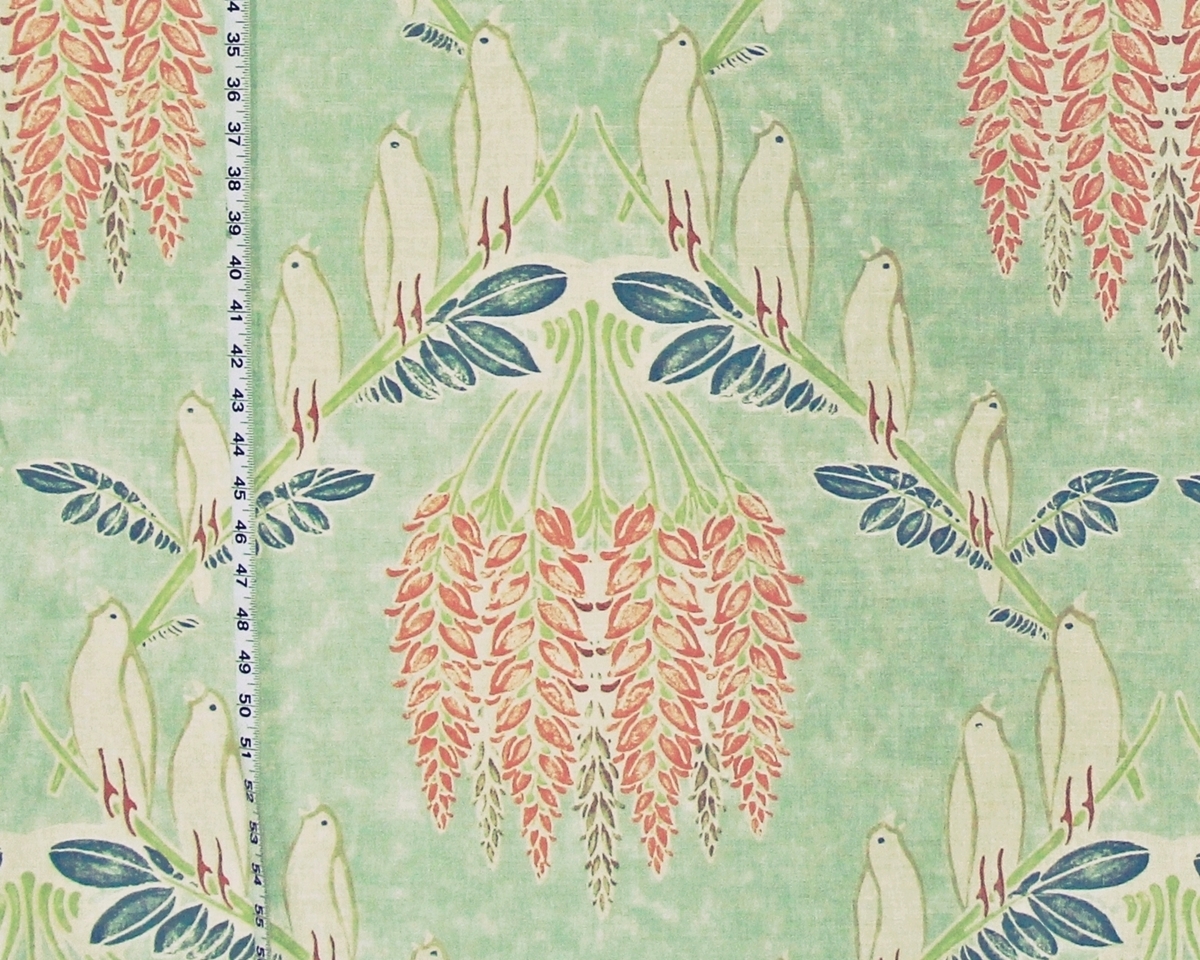 This is one of my favorite patterns
I love the arrangement of the branches wit the birds,
as they form the frame work for the wisteria.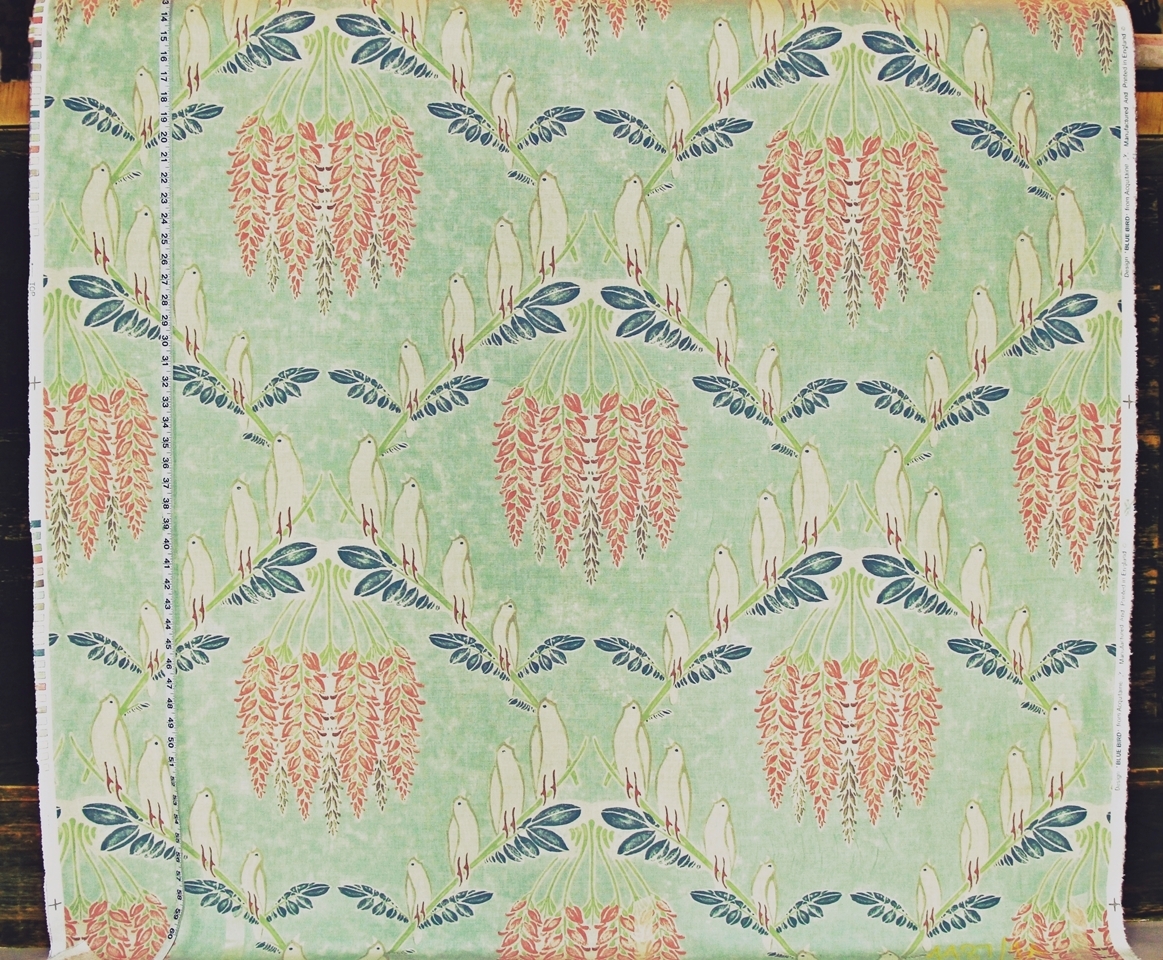 This has the look of a vintage fresco,
with it's tonal coloring, and sponged background.
this is sold in 50″ increments, and
we are down to five increments.
When it is gone, it is gone.
The Peacock Garden fabric is also nearly gone.
It also is sold in a 50″ increment.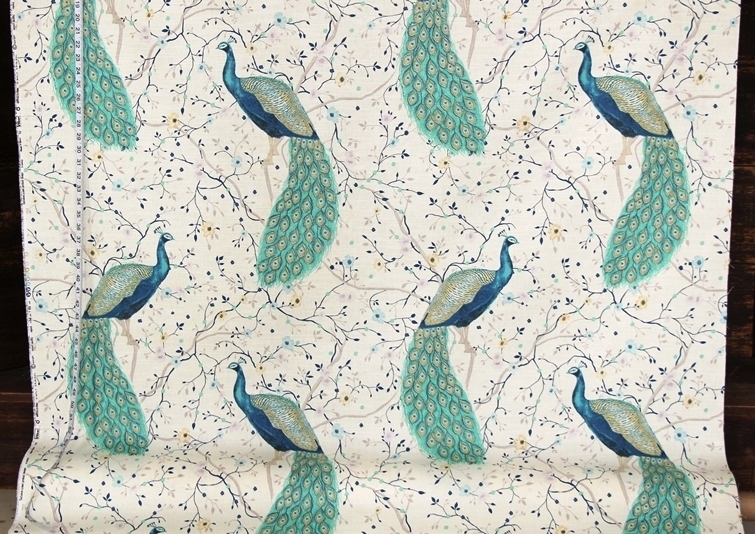 Big and beautiful,
the peacocks are shown against a delicate tracery of
branches and flowers.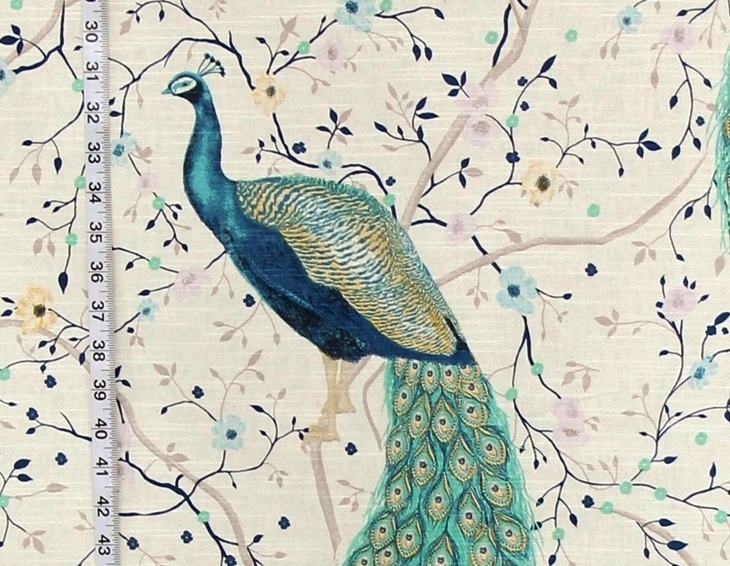 Also in short supply is the
Art Deco Egyptian bird/lotus fabric.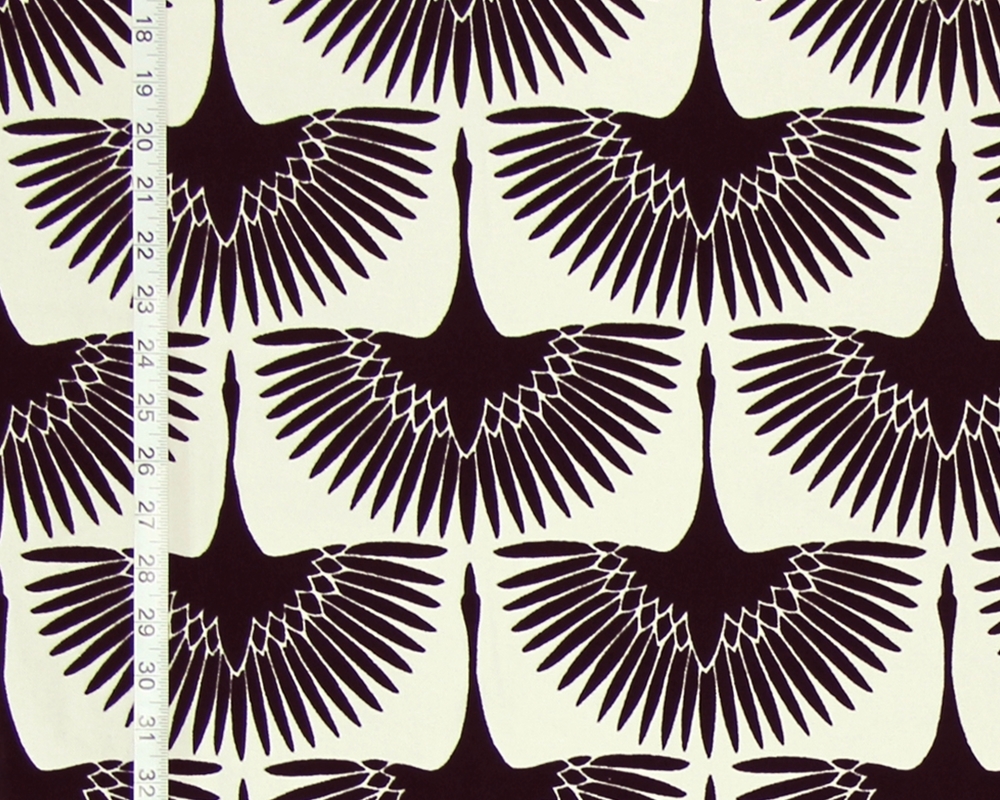 Depending on the direction of the pattern,
this either looks like a flock of birds, or
like a display of flowers.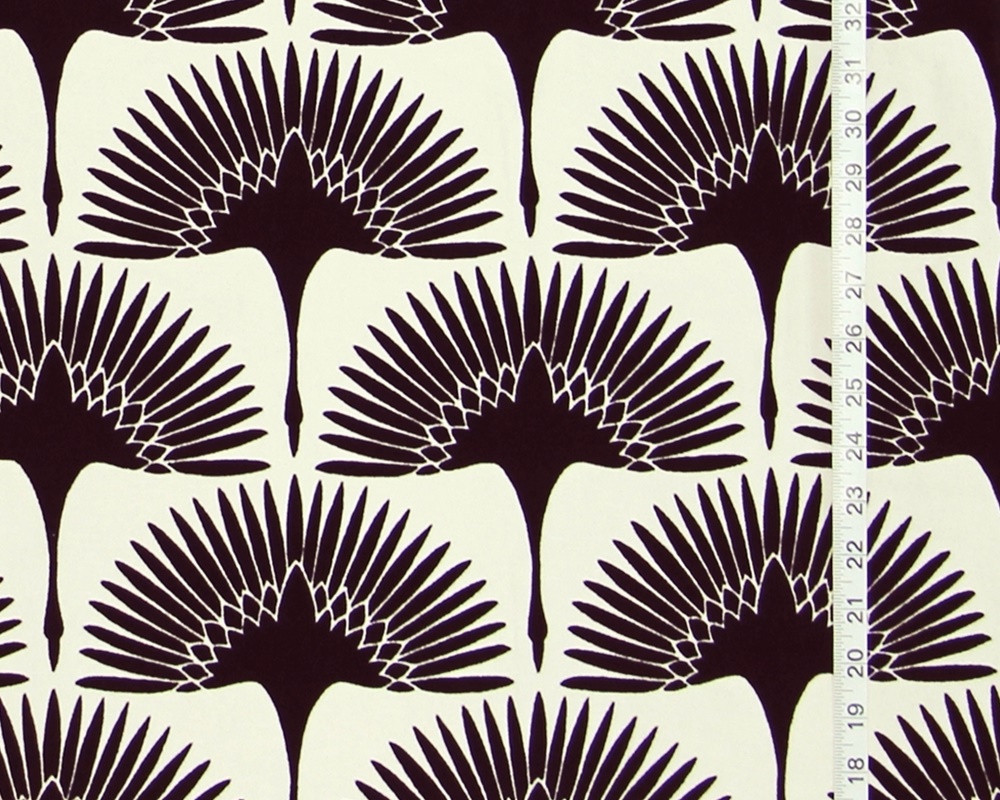 Either way, this is an intriguing design,
and a striking pattern.
Greeff did a lot of bird fabrics.
And, we were able to get quite a few small pieces of them,
years ago.
These are out of print, and
very special!
Some of these were done for Schumacher,
but some were from before they were taken over by them.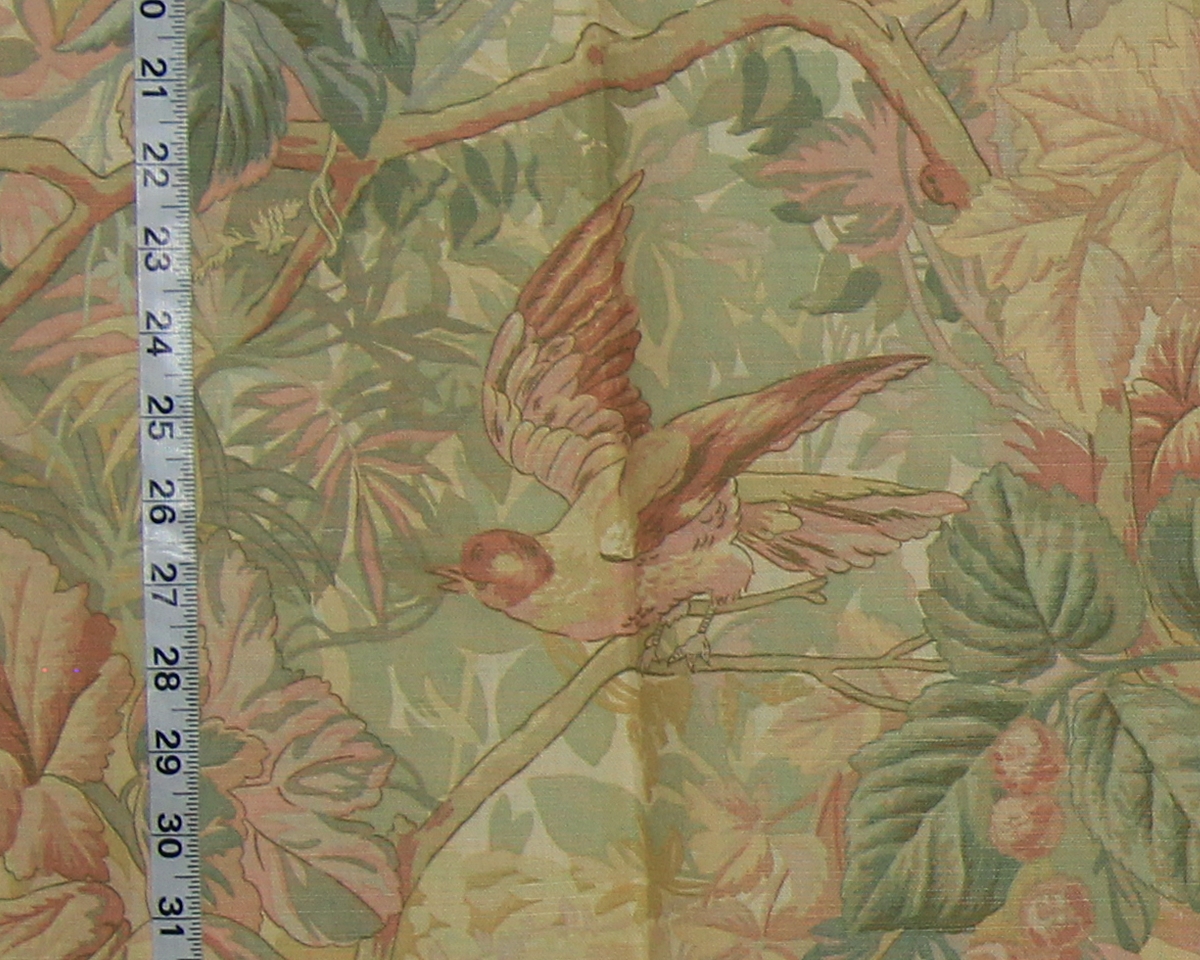 While some are subtle,
like Summer Song, others are colorful.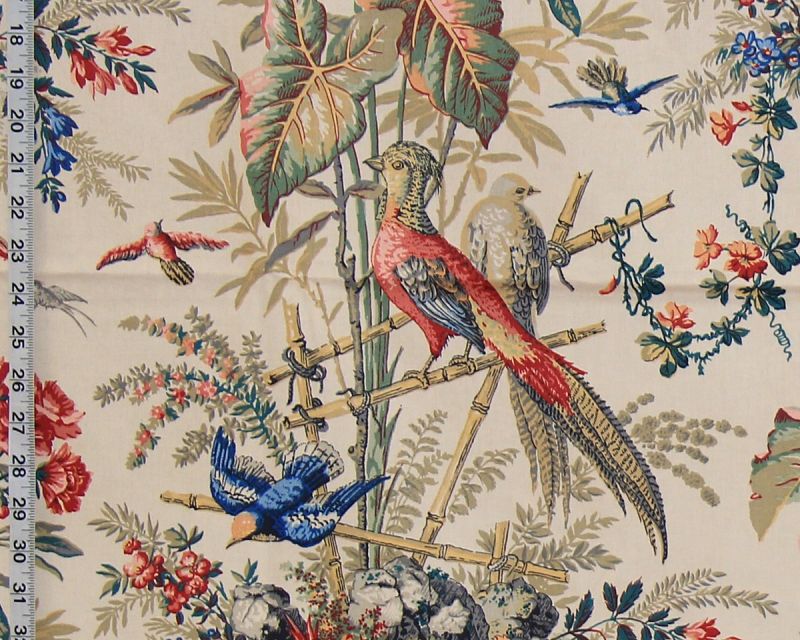 Some have a delicate look.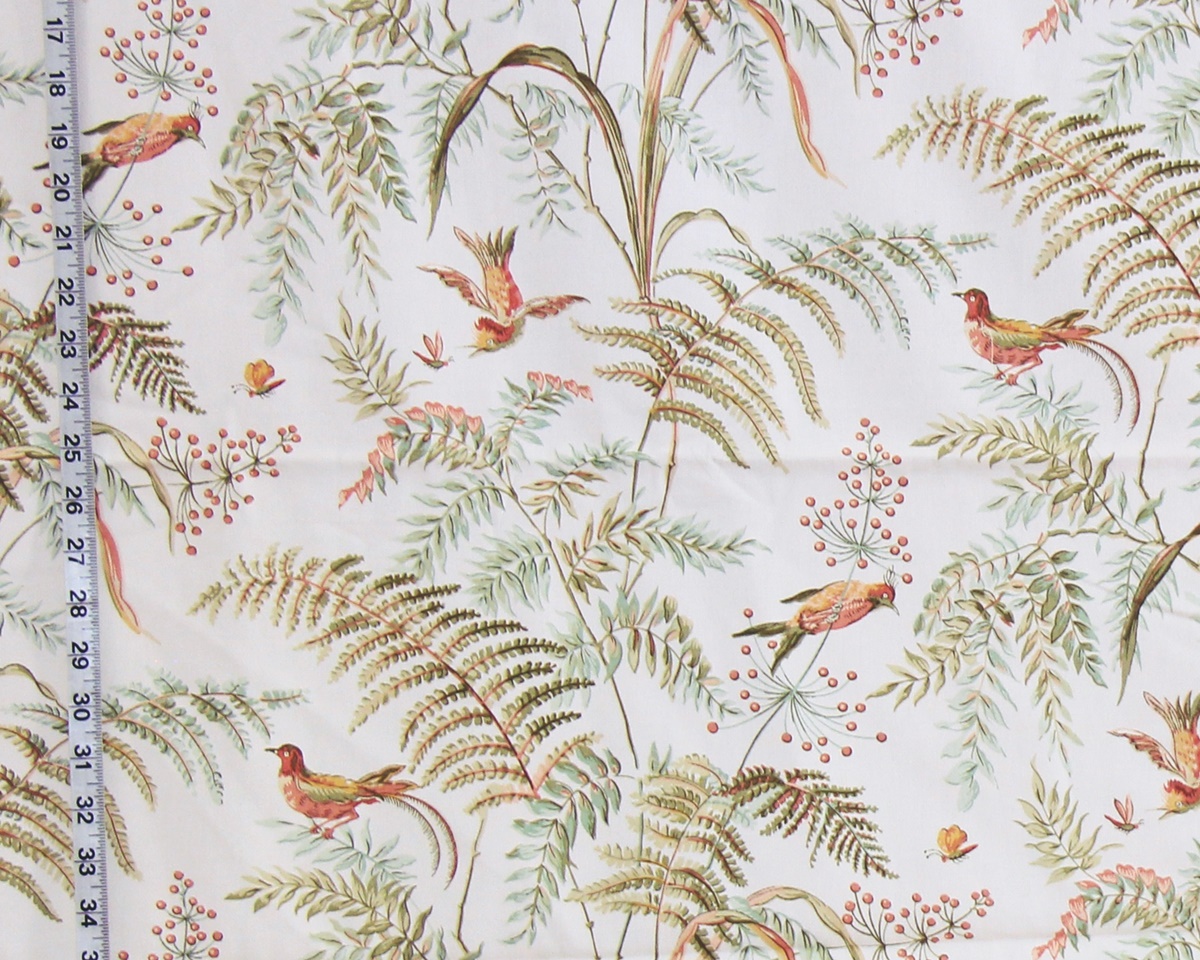 And others are large scale designs.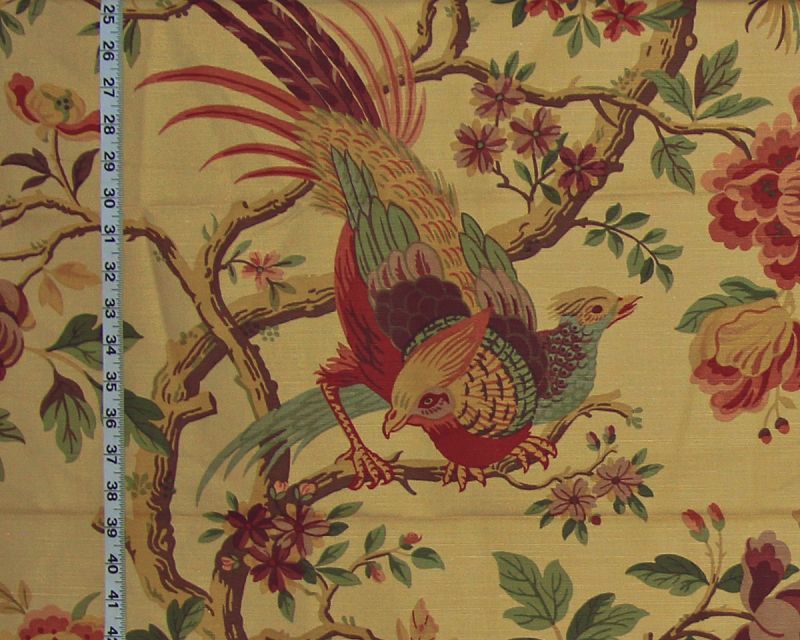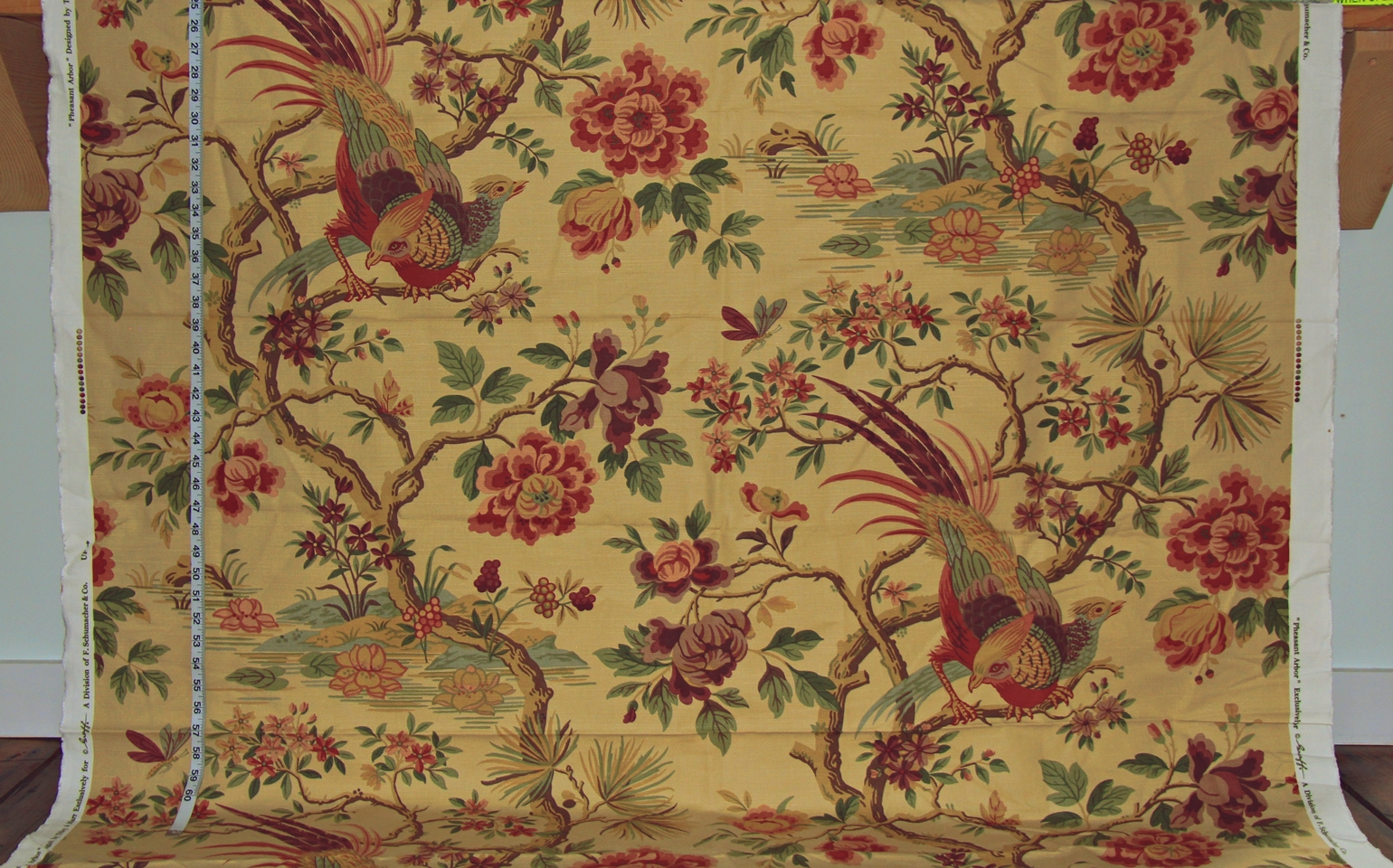 For those that want a bit of whimsy there is the
bird garden fabric.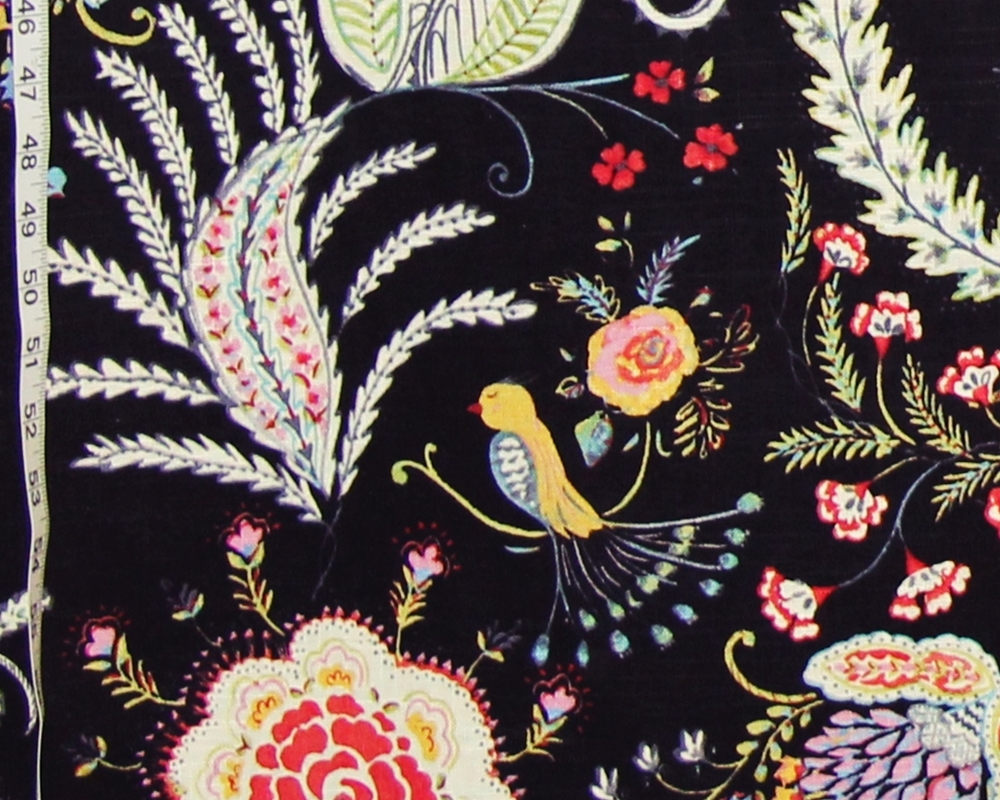 There are only two yards left of this in black,
but we have yardage of it on aqua.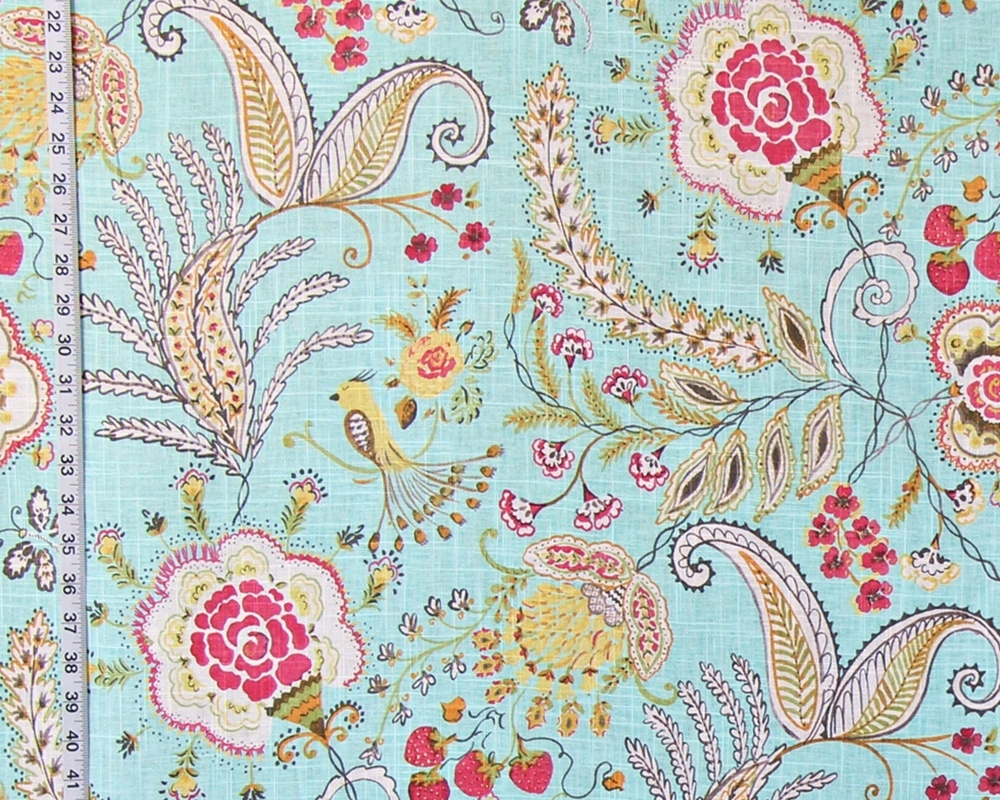 And, of course there is the ever popular Scandi Bird fabric.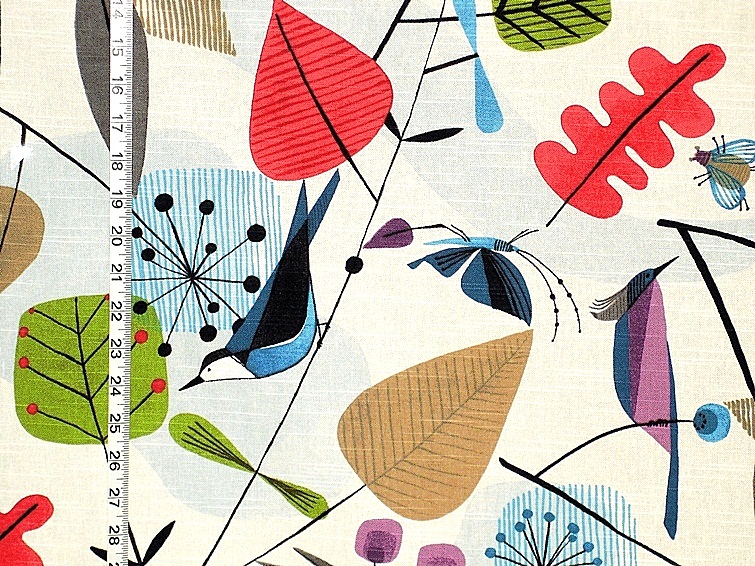 For all bird fabrics see the
There are tropical bird fabrics, ocean bird fabrics, jungle bird fabrics
and more!