Last week and this week,
blue chicken and rooster fabrics seemed to be what people needed!
And, one in particular was what people wanted.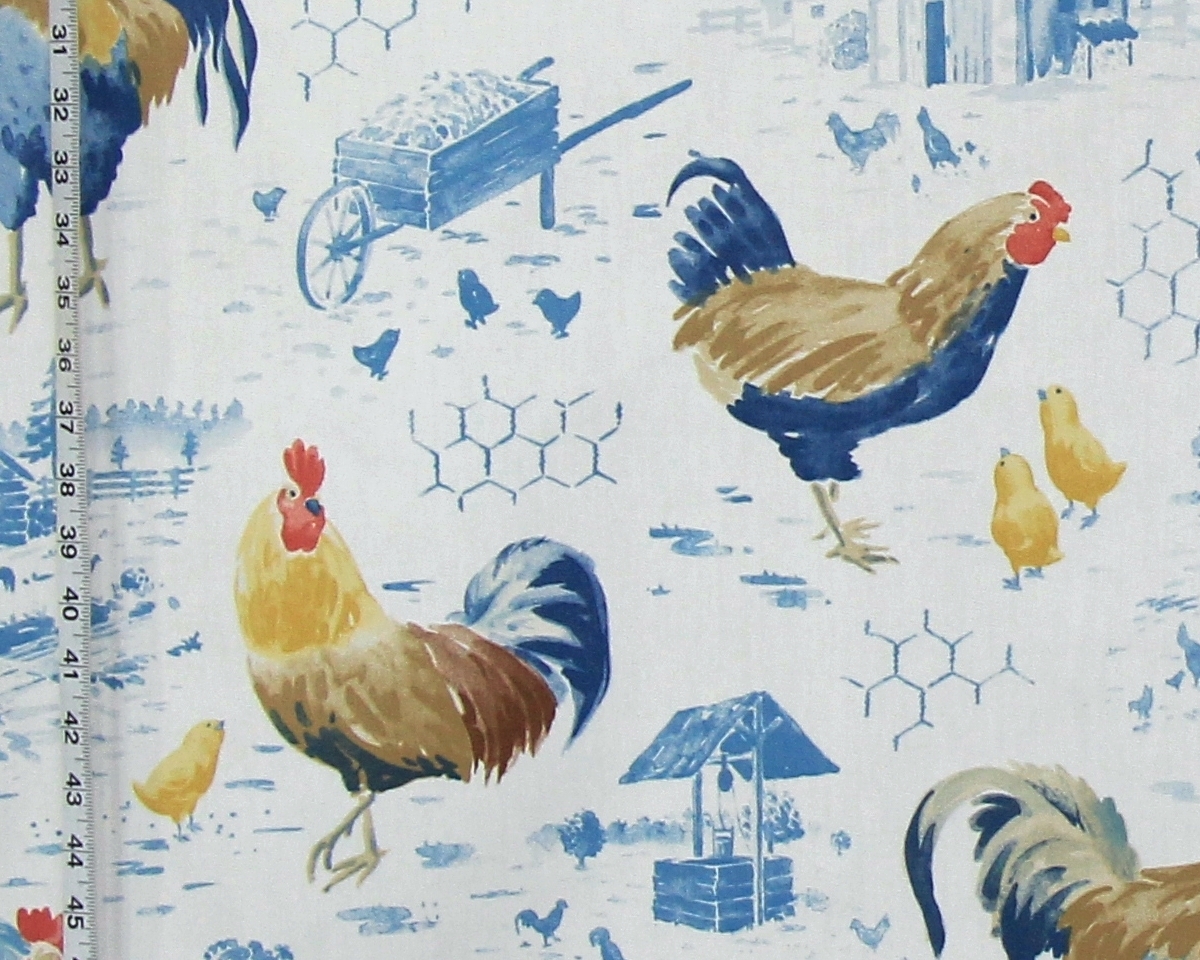 This has a background toile done in a milkey, smokey blue.
There are farm vignettes,
interspersed with pieces of chicken wire.
The look is definitely country!
Large roosters and hens are being followed by the cutest chicks!
For those who want a farm house look,
this is a good choice.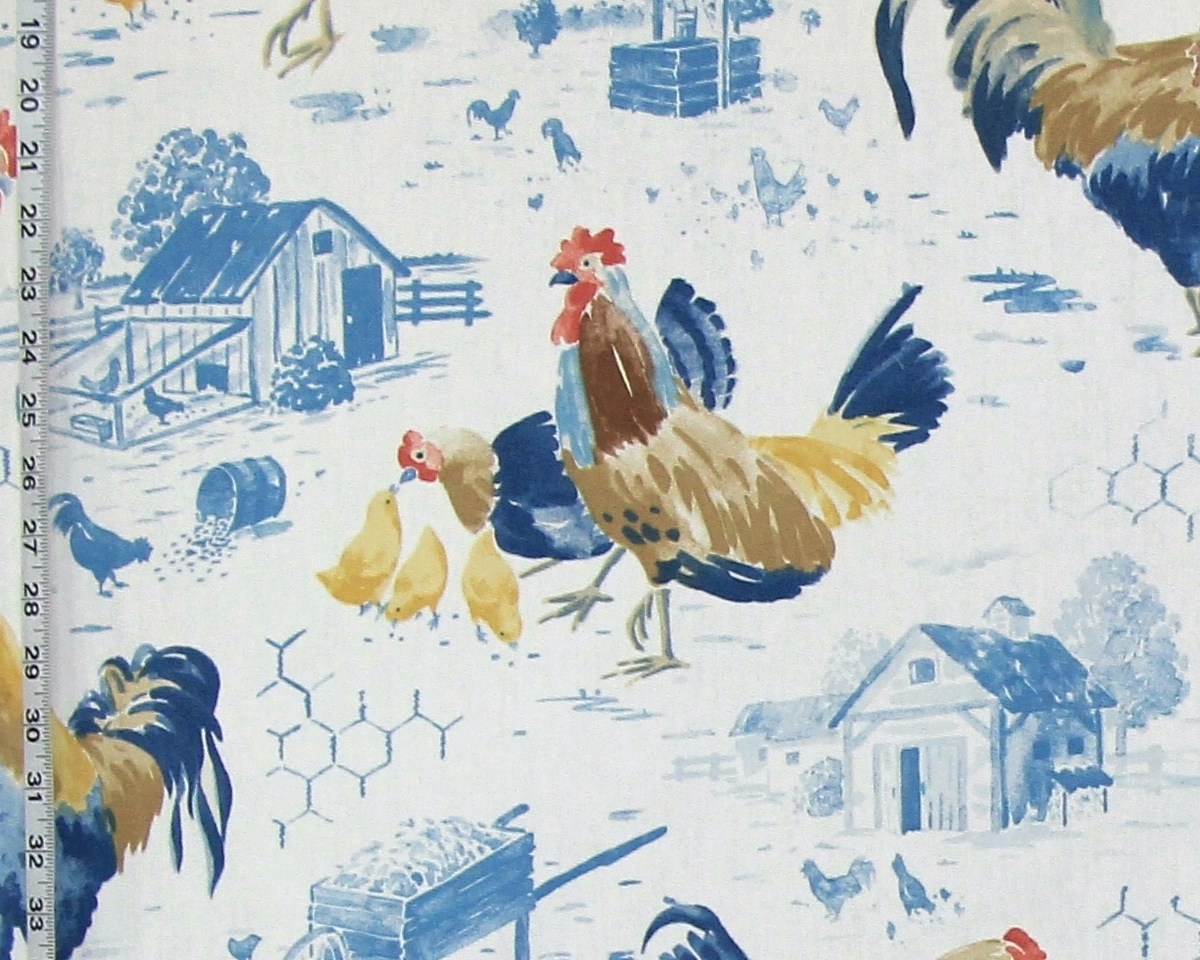 The check fabric in sky blue is a good match for this pattern.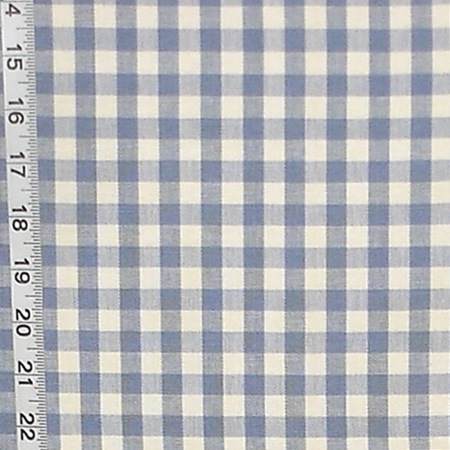 The blue bantam rooster fabric, which is also French, was also popular.
This blue leans toward turquoise.
The background is a natural linen with slub.
The slub gives this a nice texture.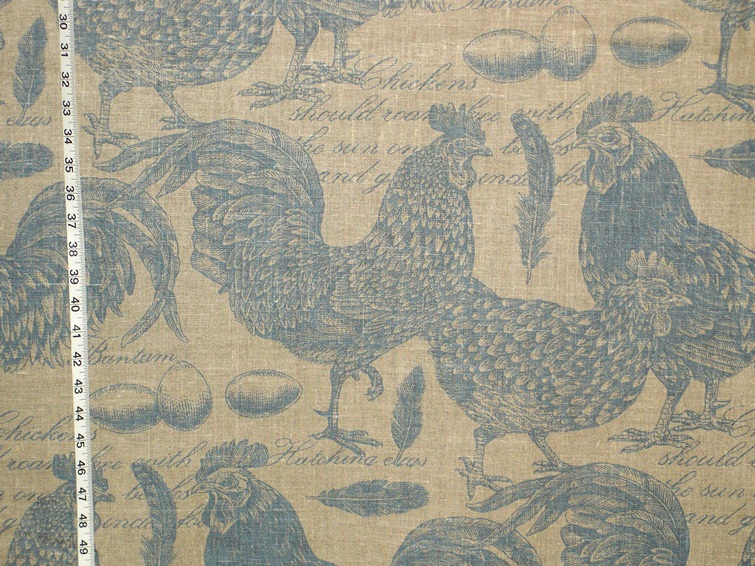 Roosters and hens, nearly life size, are shown.
This toile has a crisp look to it.
The background script adds interest.
But, the eggs and feathers add a touch of whimsy.
It is not often one sees eggs on a rooster chicken fabric.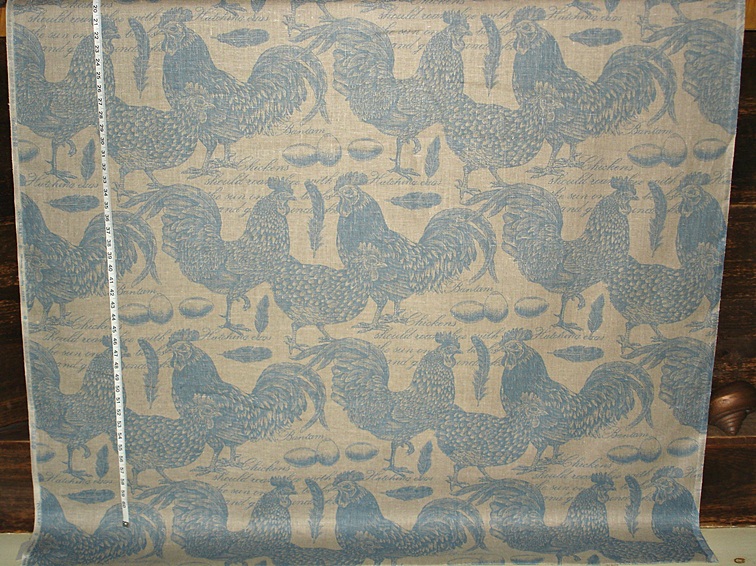 The other fabric that people were loving
is another one of our French fabrics.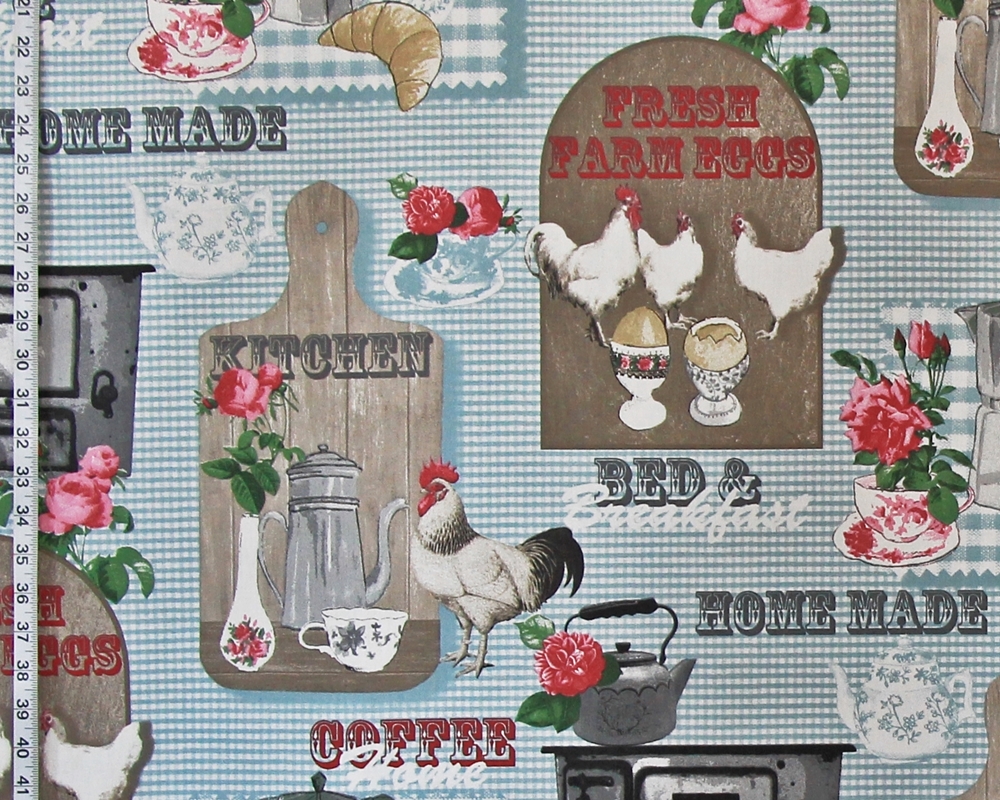 This also has a farm house look.
Kitchen items are shown,
with roosters and hens,
on a printed background of blue gingham,
for a country look.
It is brightened by touches of pink and deep mauve pink.
I love the French stove with the old tea kettle!
The eggs in egg cups with the coffee pots make this perfect for a kitchen!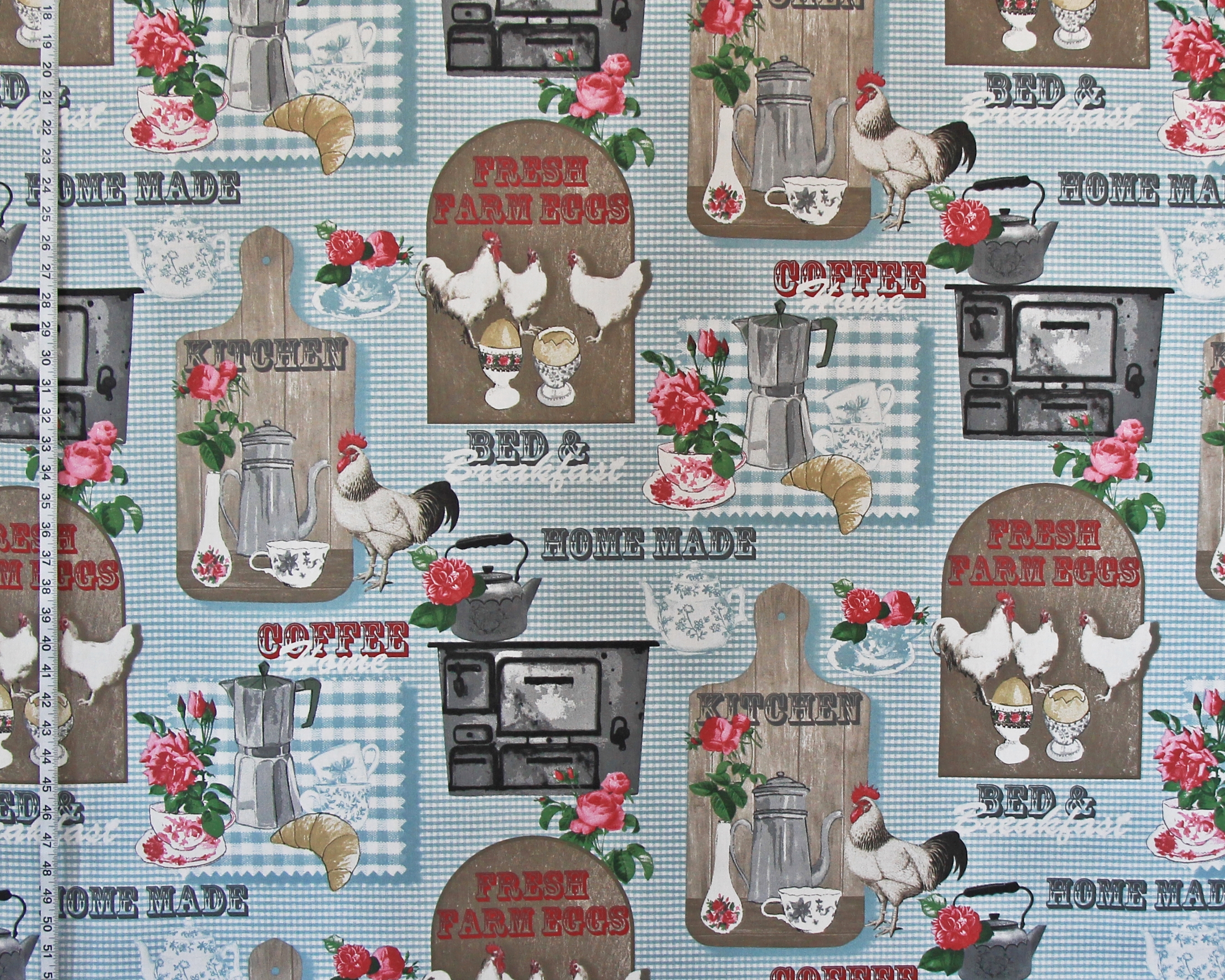 This is also available in an orange/tan colorway.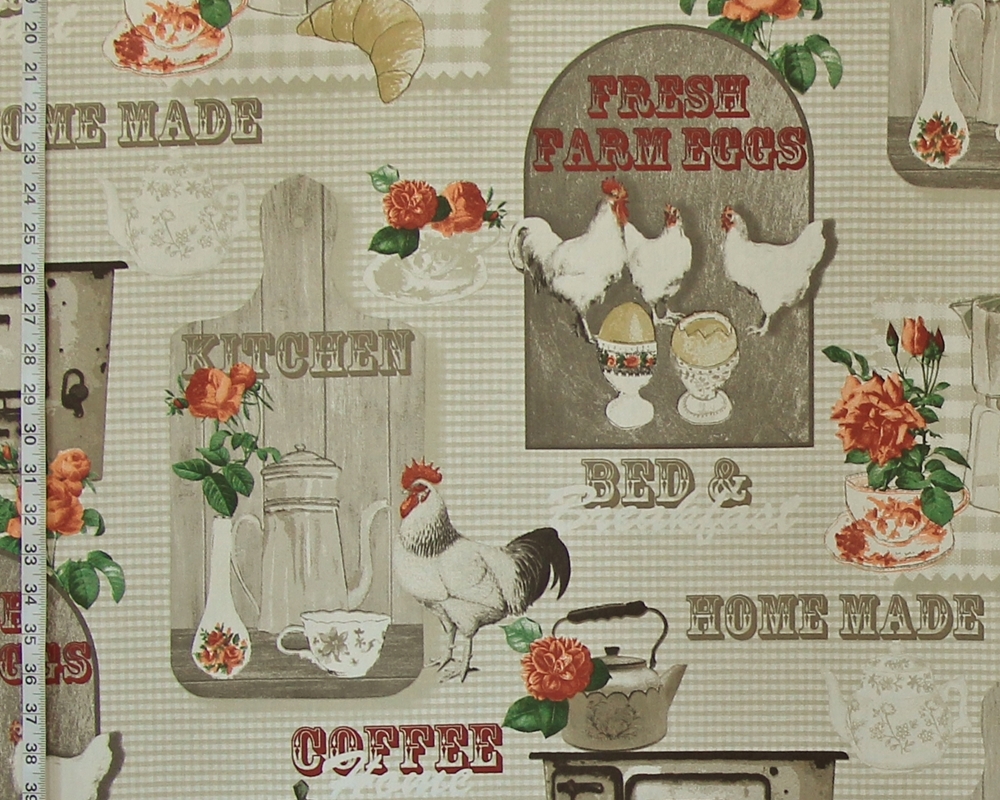 Our last blue chicken toile fabric is also French!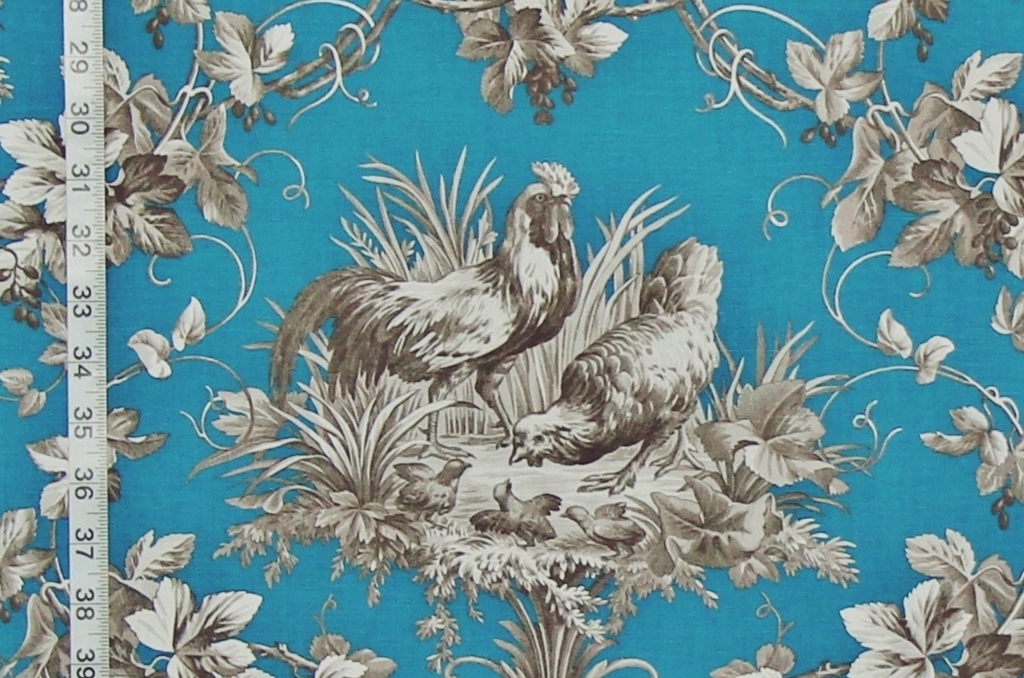 This one is bold and bright,
the look is classic.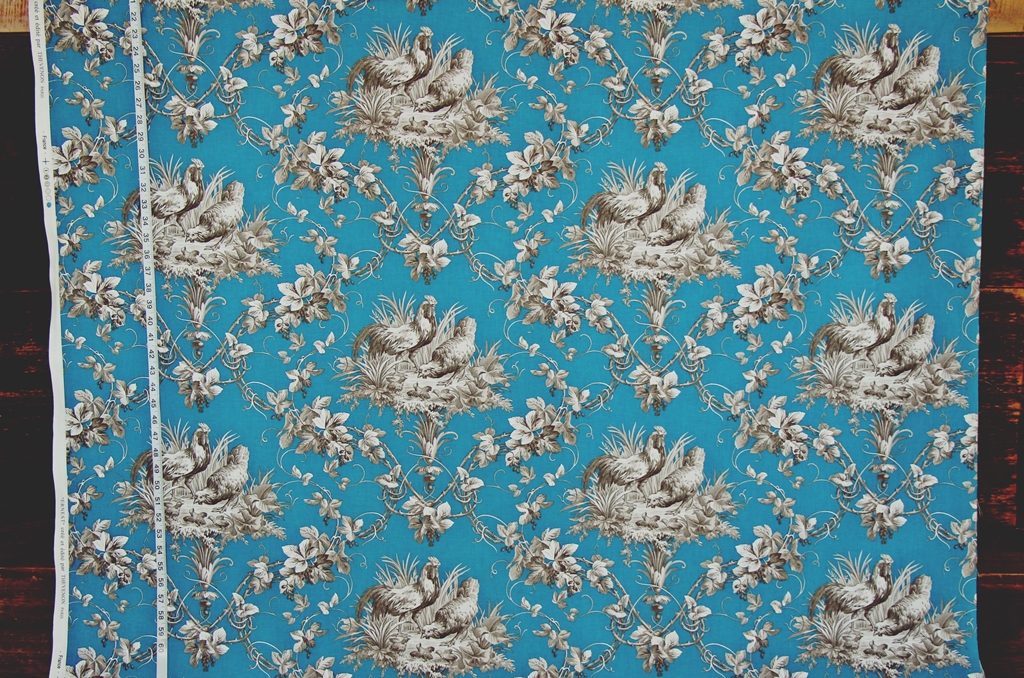 It is also available in a strong pink!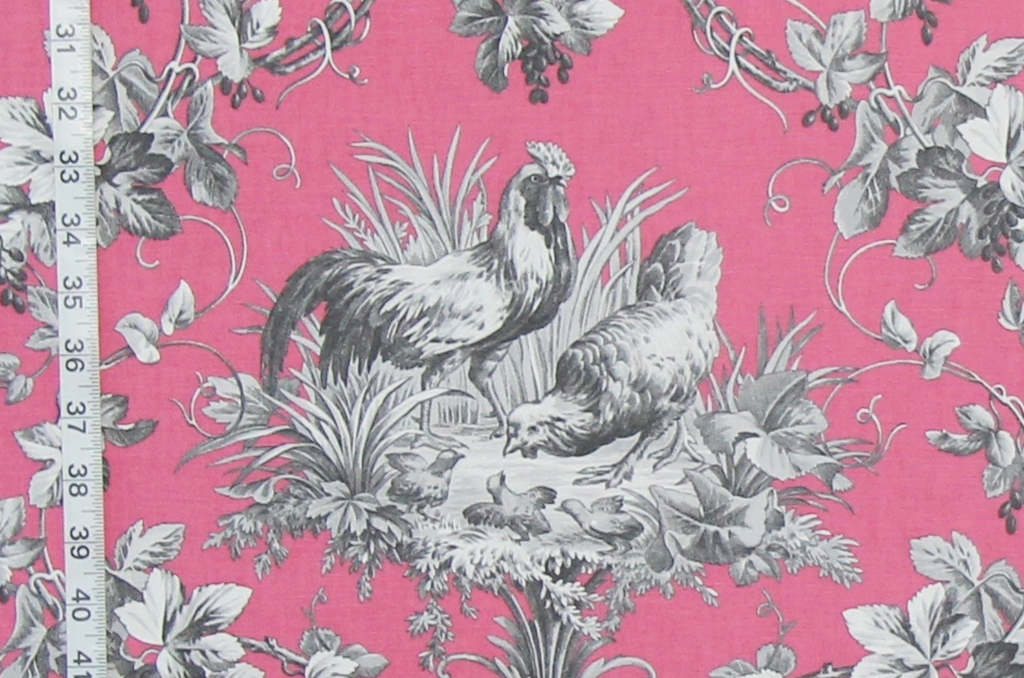 If blue is not the color you are looking for in a rooster or chicken fabric,
we have others!
And, they are something we are always looking for!
For these, and all of the rooster or chicken fabrics,
please see the
Rooster Chicken Fabric category. 
___________________________________________