The very masculine brown plaid paisley fabric was the fabric of the week!
We don't get in many truely masculine fabrics.
The industry is orientated to what a
woman wants.
So, we are always glad to see one that has a masculine feel!
And this does!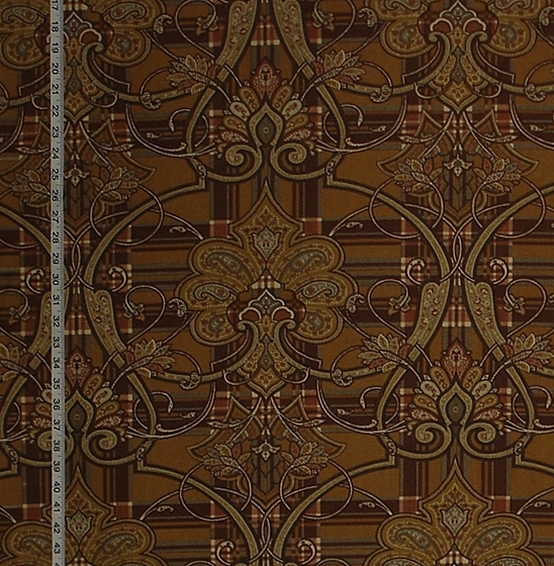 This has a large paisley motif,
with intertwined architectural elements,
which are embellished with leaves.
The whole of this is superimposed on a
plaid background.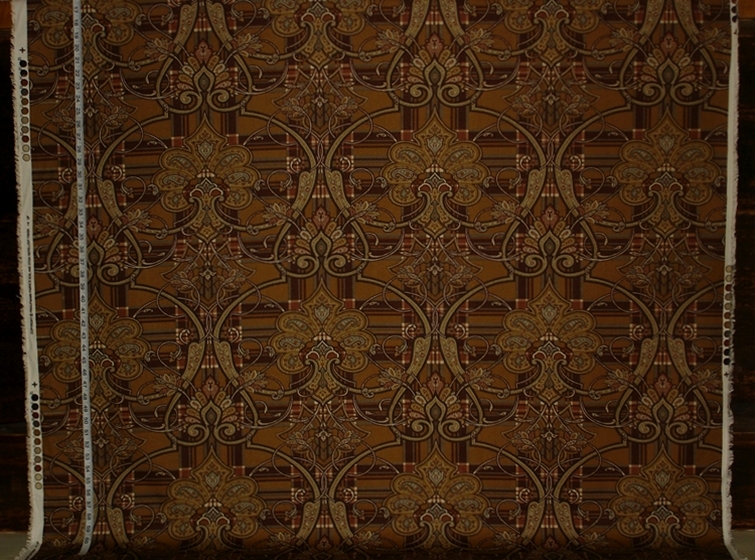 This is done in shades of
brown, gold, grey, and beige.
The effect is perfect for a man's library,
or anywhere one wants classic look in neutral tones.
See this and other masculine patterns in the

Men are from Mars category.