While we are have way through the month, it snowed last night!
Maine, in March, is a series of warm and cold days and nights, sun, wind, snow, rain, mud… that is what March is about. And, while this winter has been long, cold, and snowy, we still need to get through slushy days, frozen nights, and mud season, before we can enjoy true spring weather!
Saturday was warm,
in the mid-40's F.,
snow was in the forecast,
so Spot and I headed down to the beach.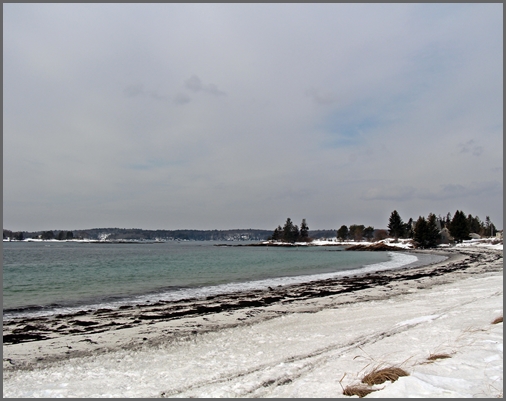 Snow rimmed the beach,
blending into sand.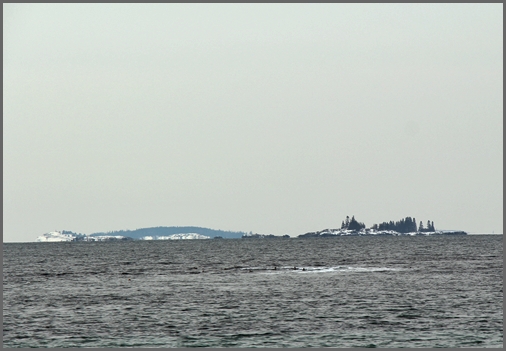 The islands were also ringed with snow.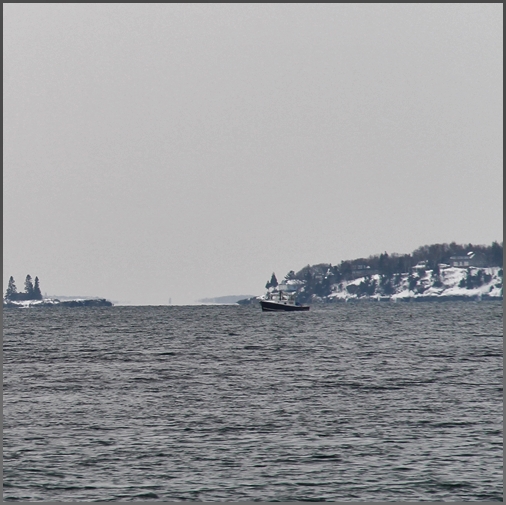 One could hear the thrumming of
a boat.
Spot is so narrow he can not really roll over.
The only time he does is on snow!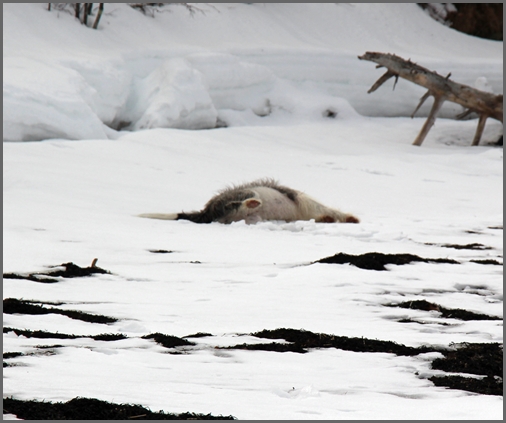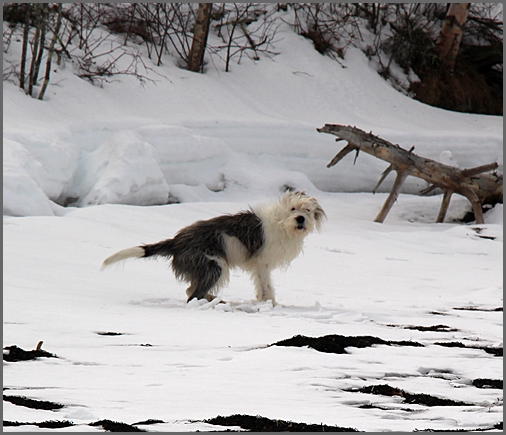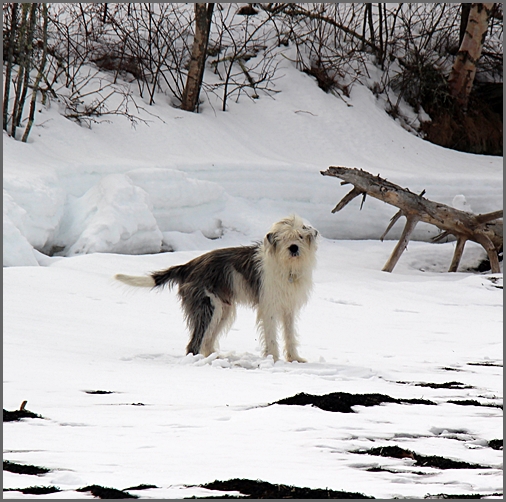 Which he thoroughly enjoys!