Yep- the chicken rooster fabrics have been at the top of the list
for things people are interested in.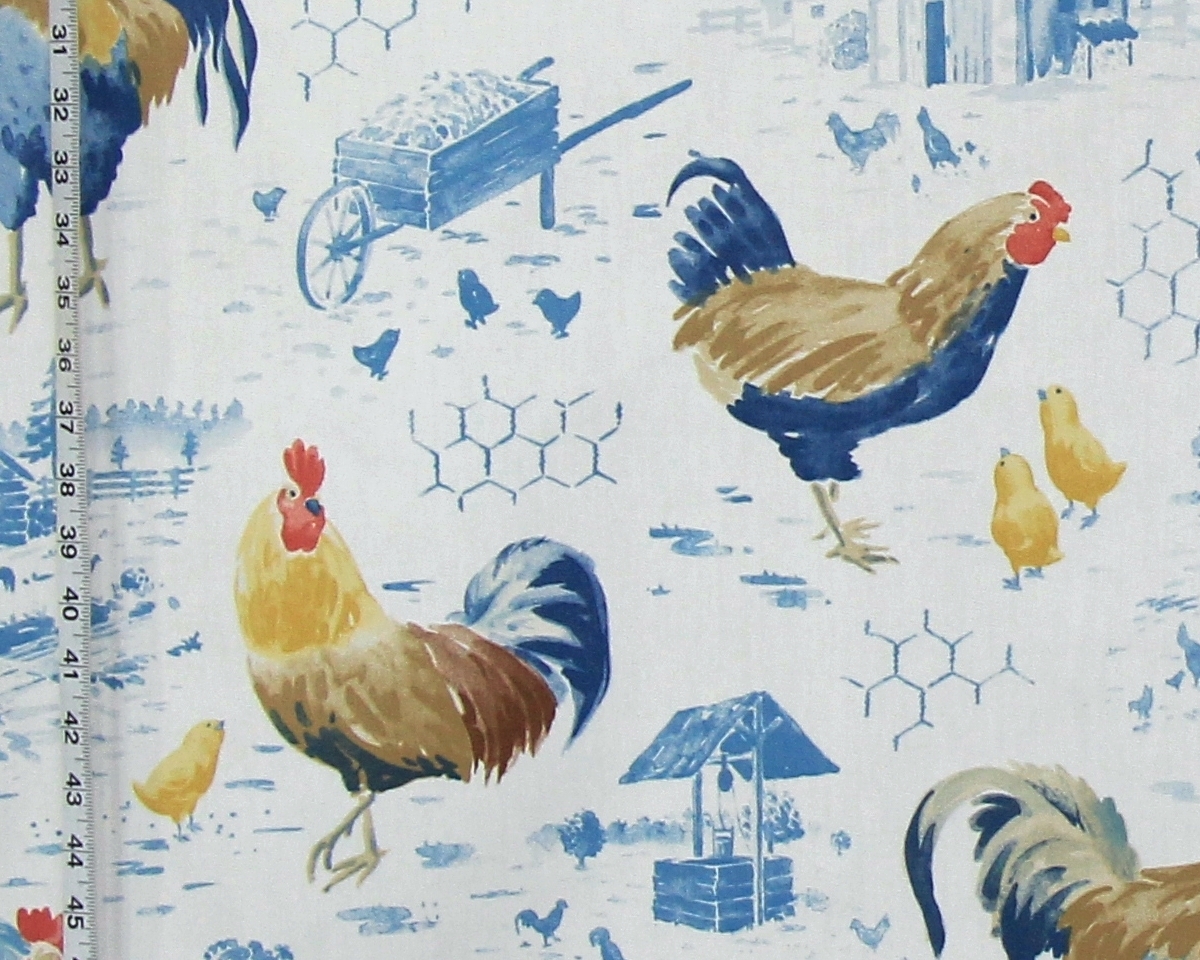 We really look hard for rooster and chicken patterns.
And, at the moment we have quite a few patterns.
P. Kaufmann's Rooster Strut,
known here as the
Blue Chicken Wire Chicken Fabric,
has a bit of everything a rooster toile might have-
roosters, hens, chicks, and a
background with farm items as well as
chicken wire!
I love the yellow chicks that seem to be asking questions!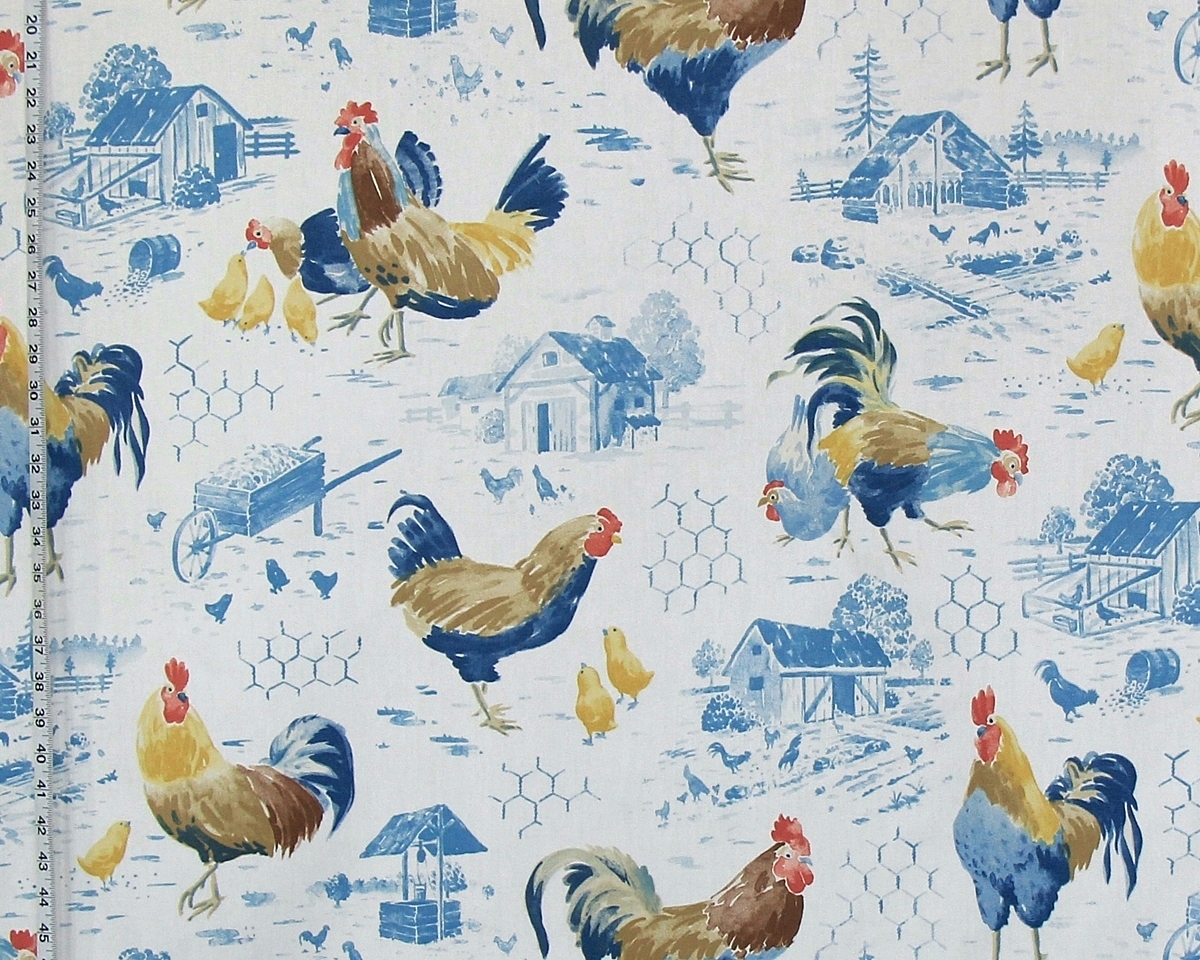 Kaufmann's County Fair is a classic.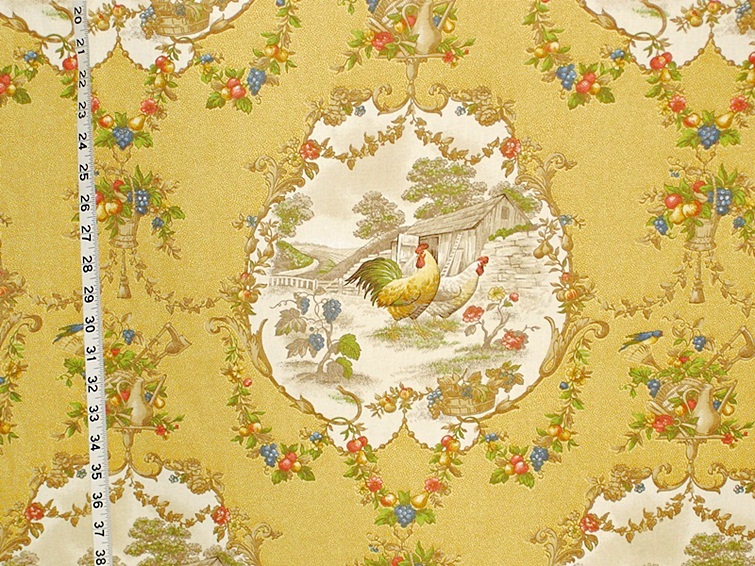 Another classic is the
European Rooster fabric.
It has the names of different chicken breeds,
with the writing in the background.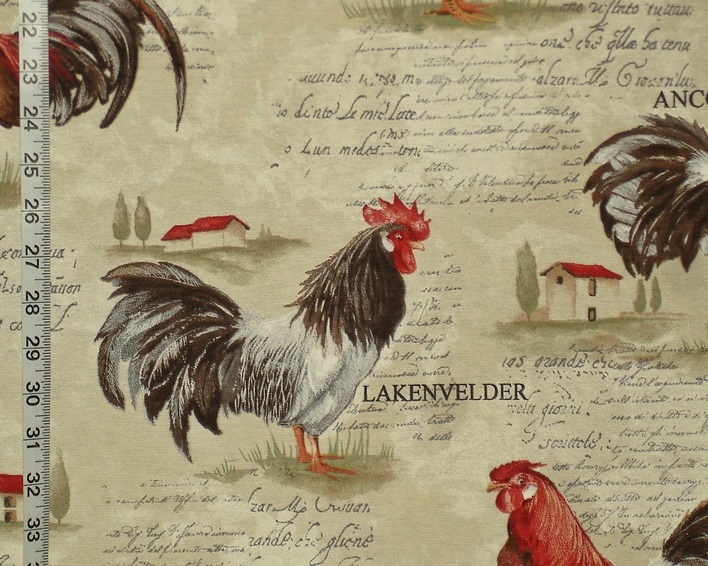 The French Rooster Toile is also a classic,
but, the color is not!
There is a bit of the blue background as well as the pink.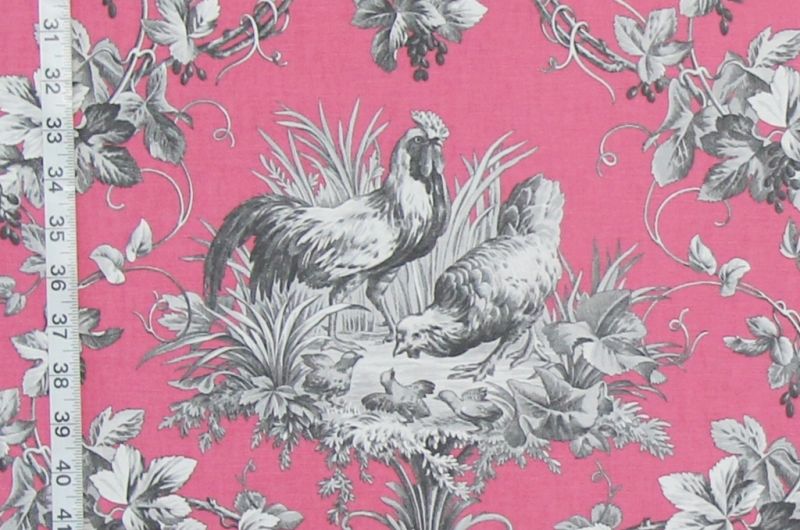 For those who do not want color-
the neutral French Chicken Toile Fabric might work.
This pattern has neutrals punctuated by red and black.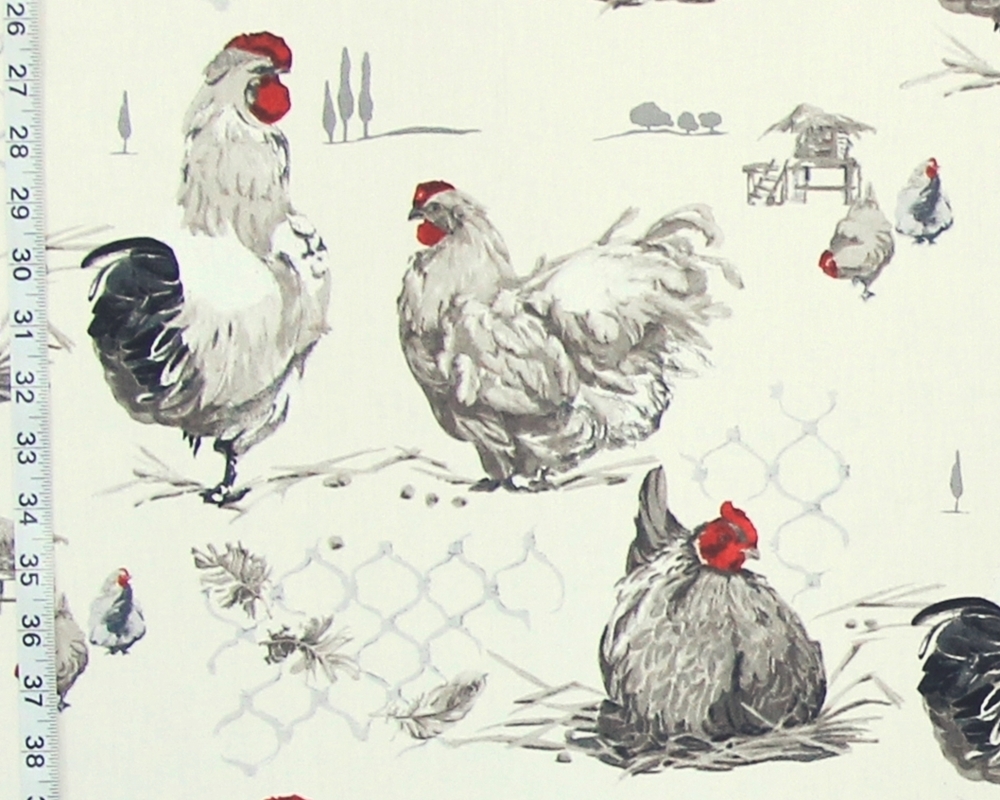 One of the newer Rooster Toile Fabrics has
large colored roosters against a background of them
done as a toile.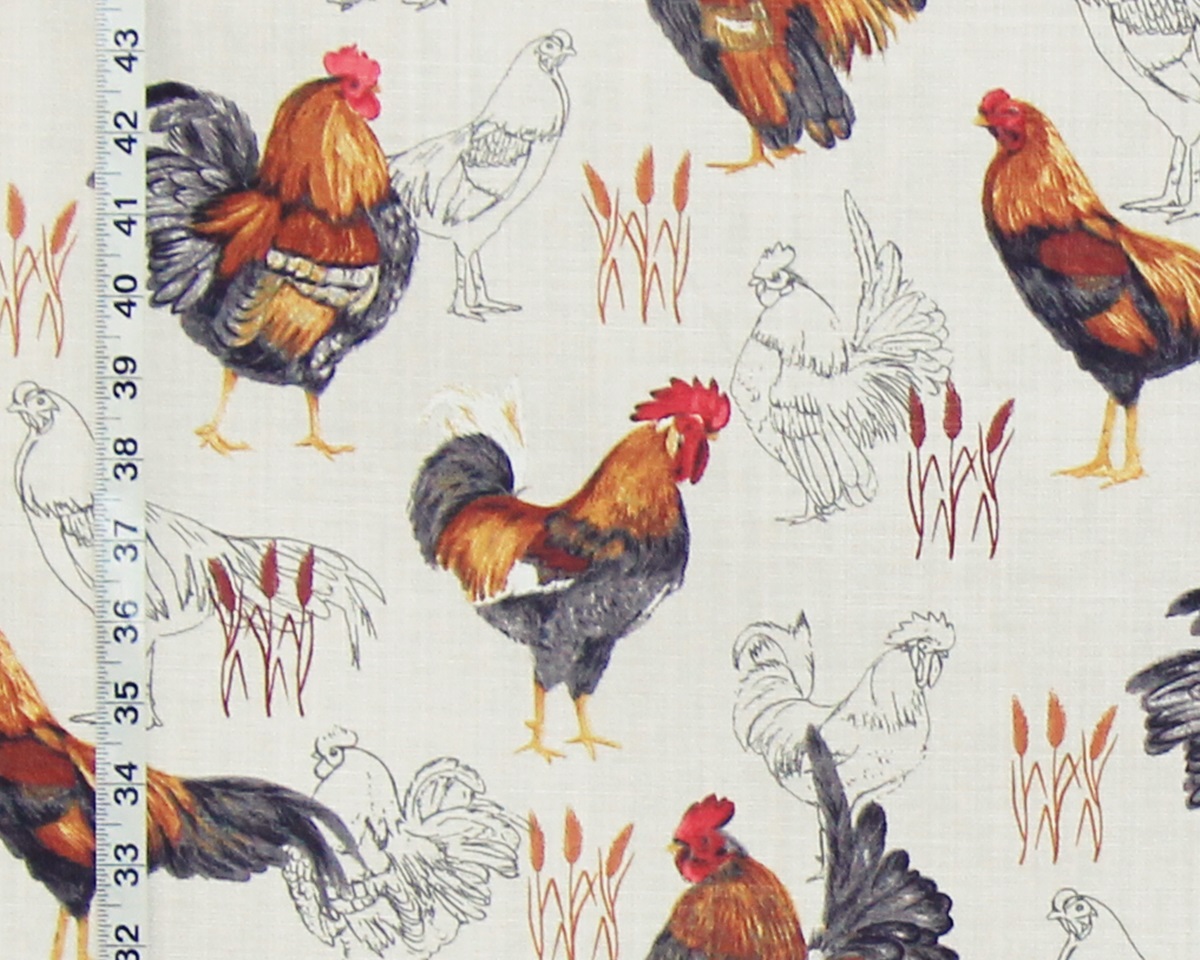 The Country Chicken Fabric,
with it's gingham background is a novelty in the
rooster toile fabric genre.
With all the kitchen elements-
teapot, tea cup, stove, and wooden boards,
not to mention a stove,
it is perfect for use in a kitchen!
It also comes with orange details on a
tan gingham background.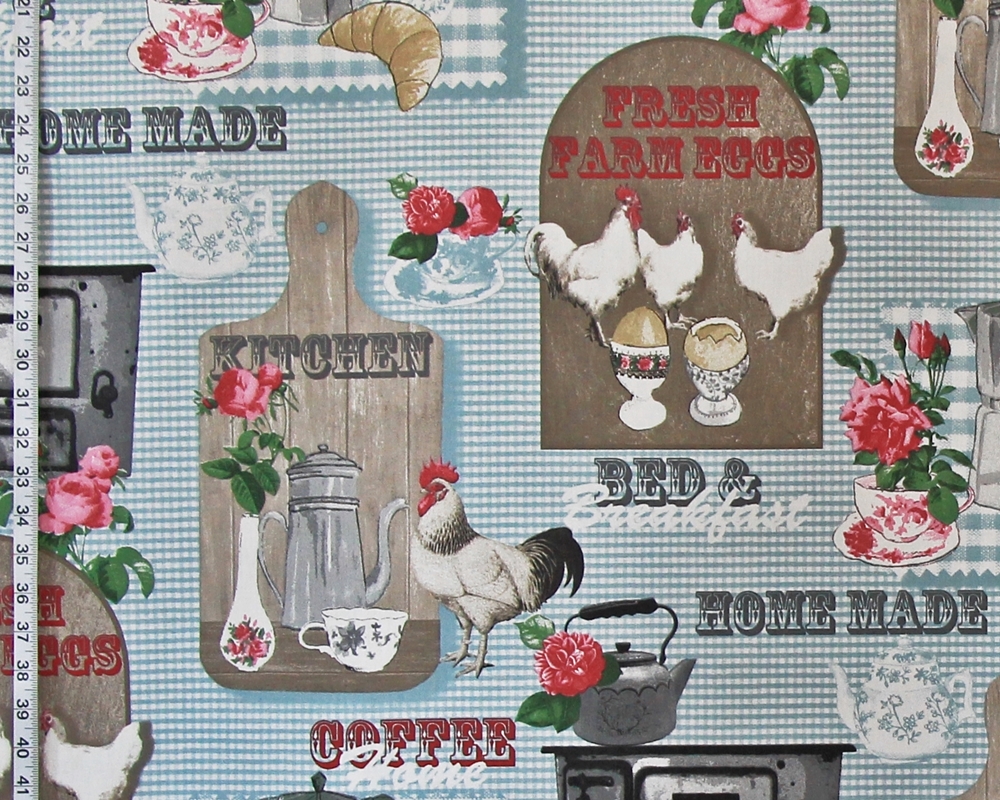 The French Farm fabric with roosters
has definite country appeal.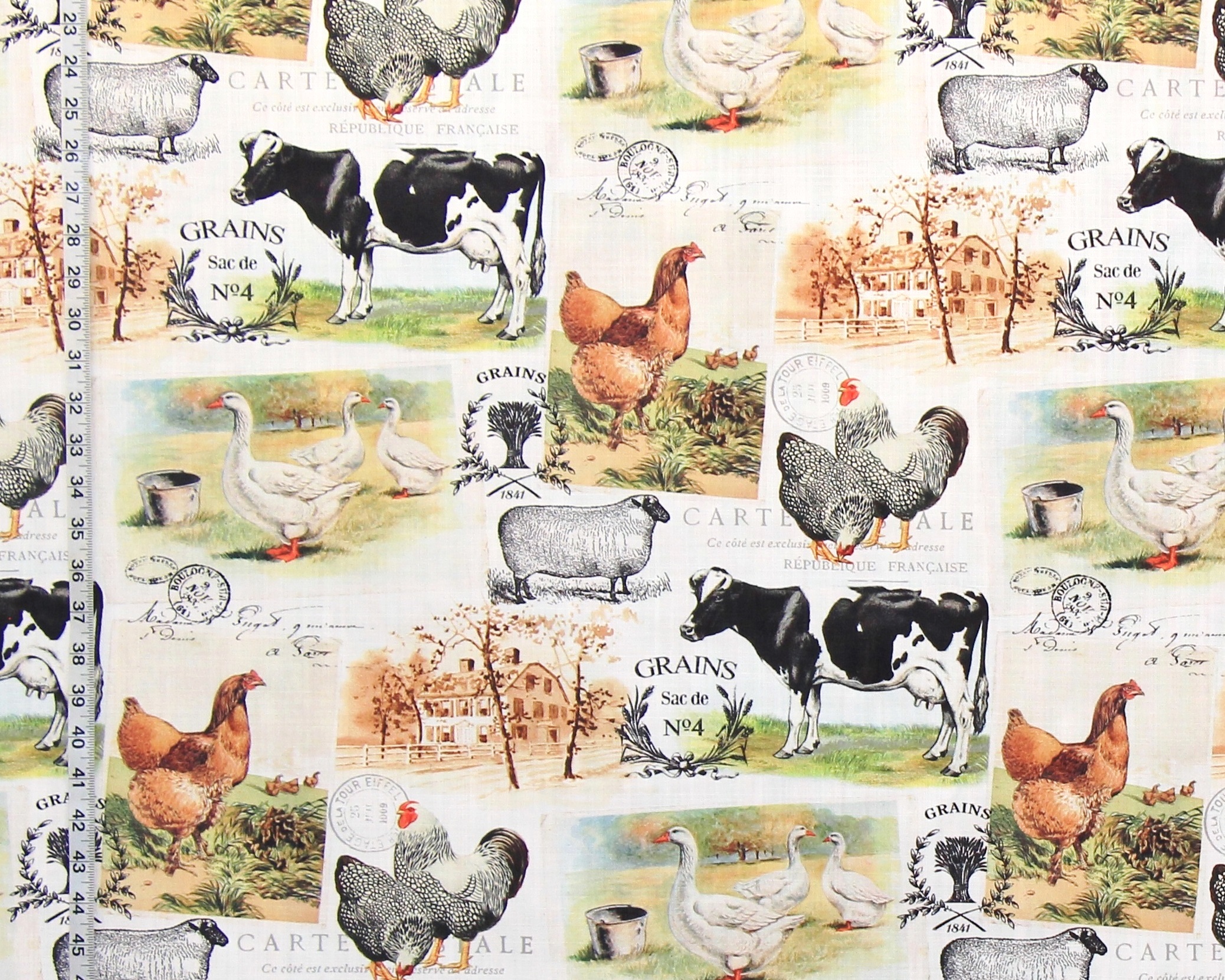 We have two fabrics that depart from the traditional
rooster chicken toile look.
One is what we call The Peeps.
It has a toss of mini chickens with chicks.
It is cute!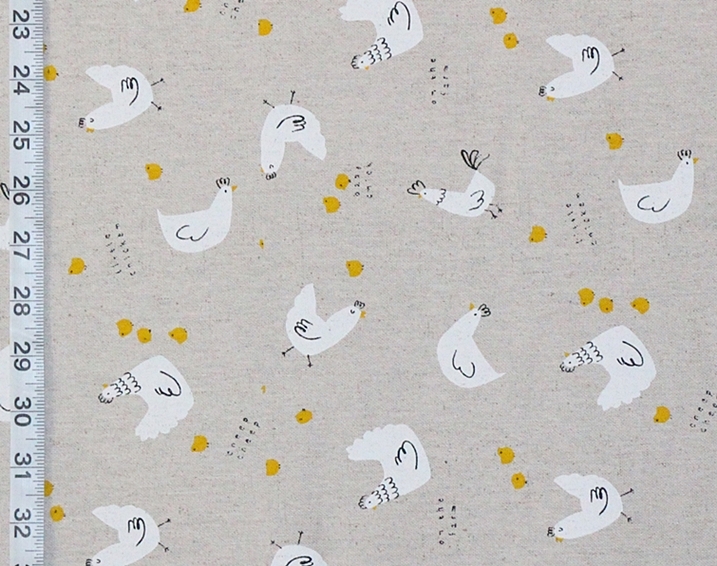 The other one is a bit of a surprise-
black background with brightly patterned chickens,
around with butterflies flutter!
This is a whimsical, fun rendition of chickens!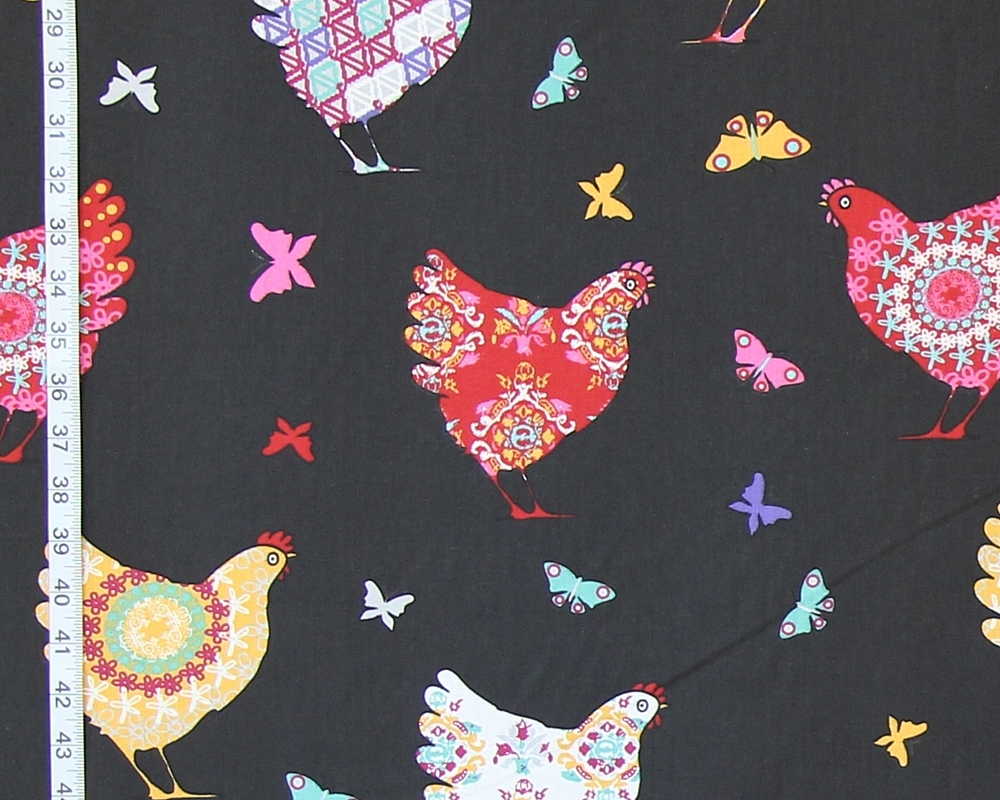 The red rooster toile fabric is more of a scenic toile fabric,
with roosters and chickens as a focal point.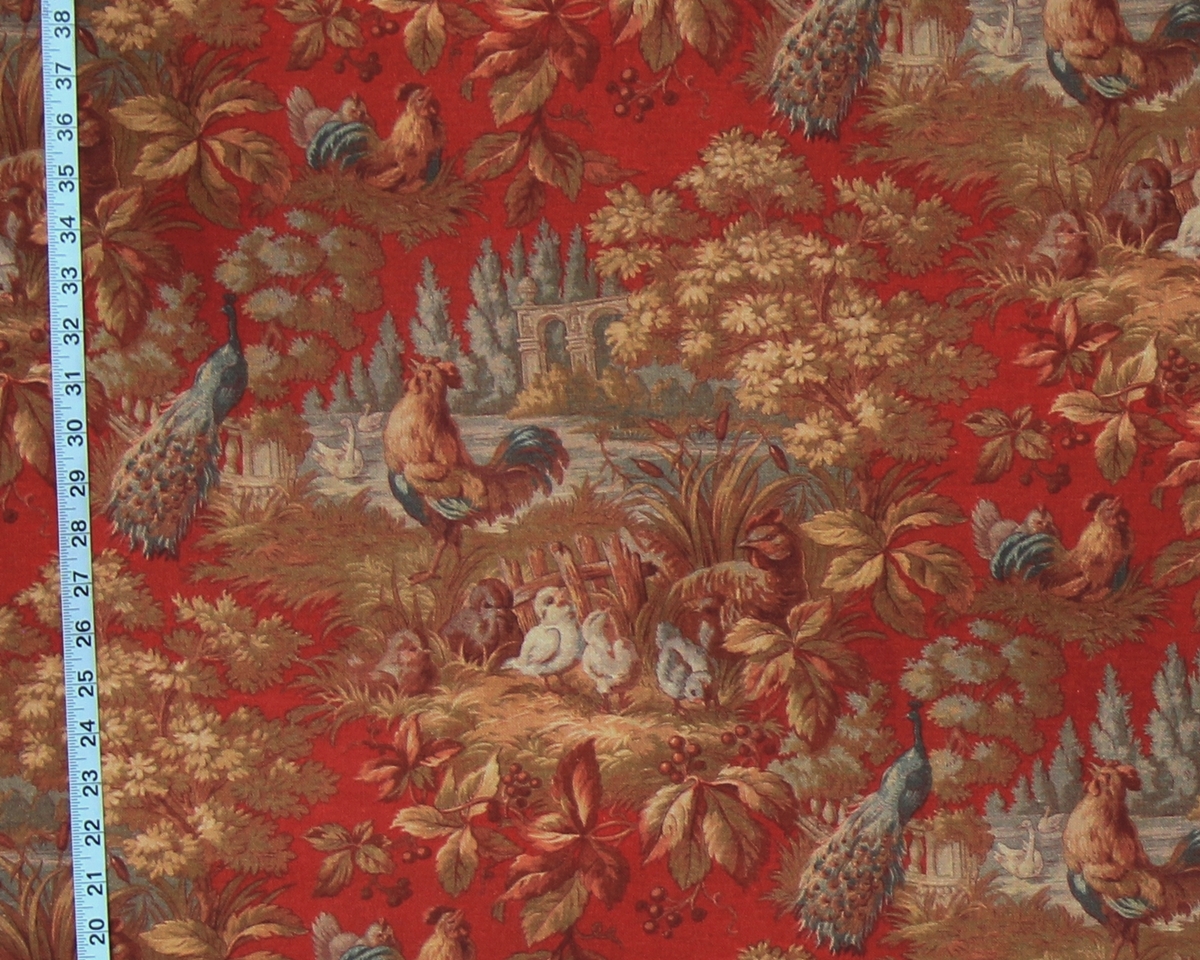 For all the chicken and rooster fabrics see the
Rooster Chicken Fabric category. 
______________________________