We have Christmas holiday fabrics!
These are a fun assortment of Christmas, holiday, and winter fabrics!
Some have a chalet or cabin feel,
and some are a bit more sophisticated.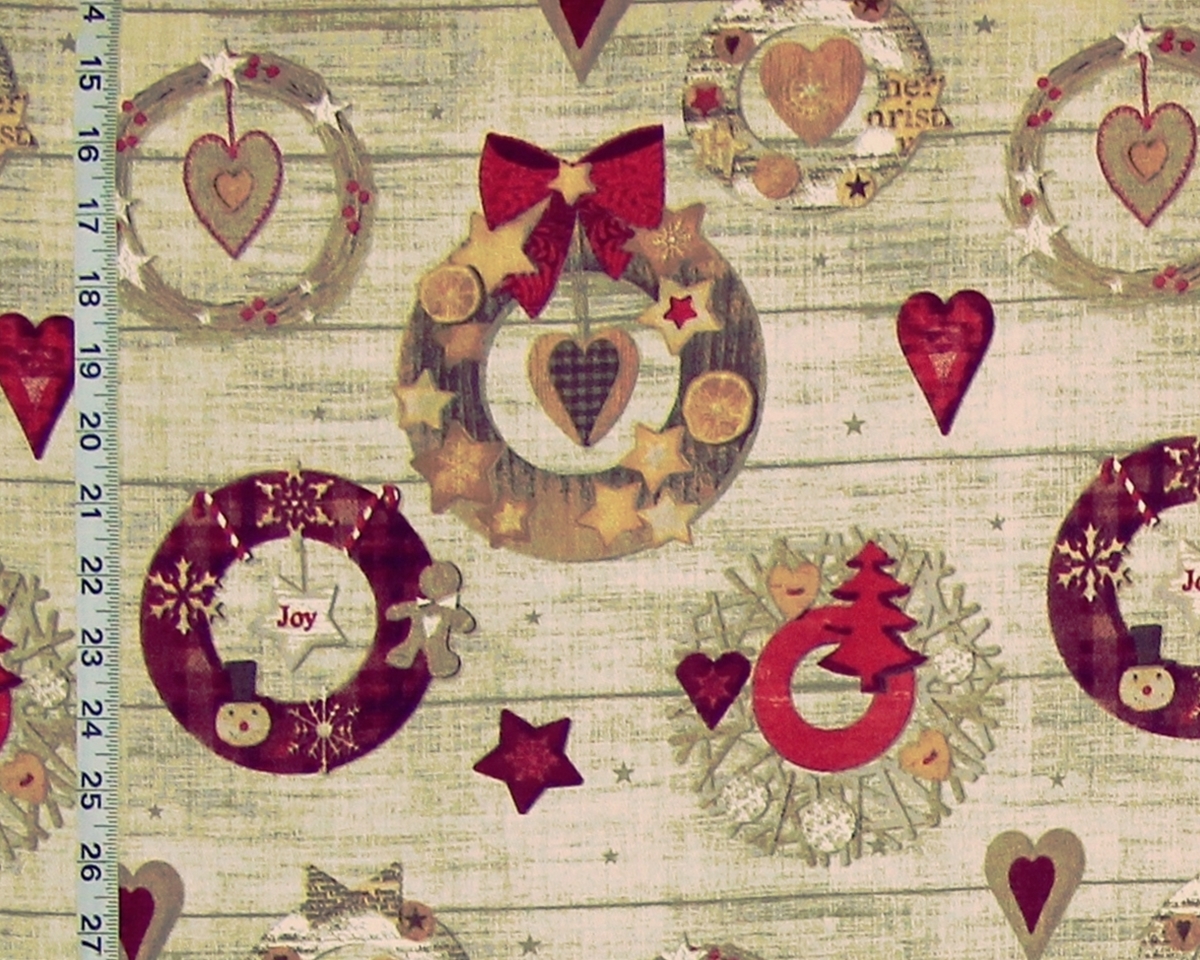 The first is a cookie wreath fabric.
Different wreaths hang on a white washed wooden wall.
They have been decorated with cookies, holiday things.
Stars and hearts abound.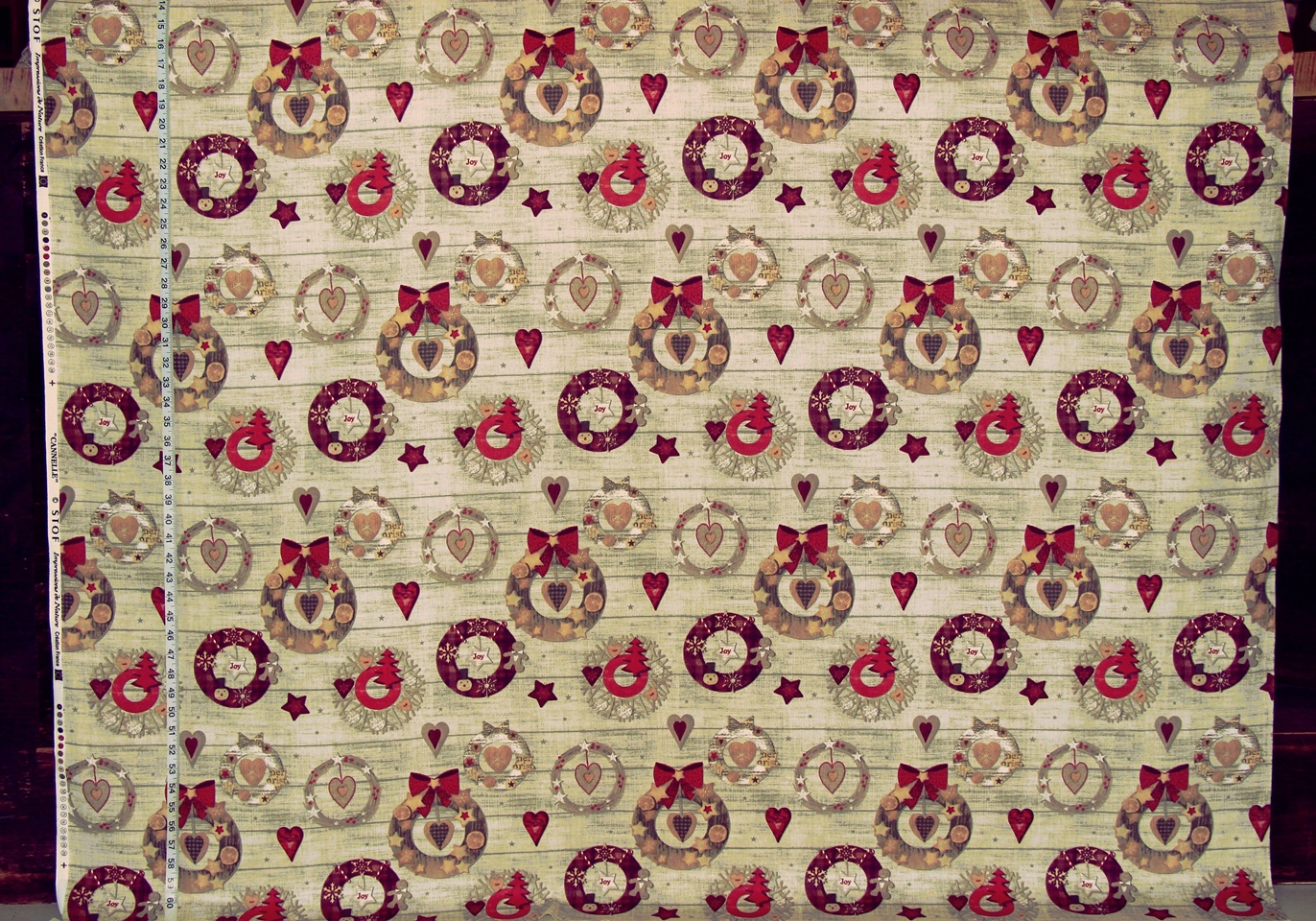 These fabrics are all home decorating fabrics.
They are perfect for curtains and throw pillows.
And some are brushed and would be nice for
holiday duvet covers,  quilts, or bathrobes.
Other fun projects table cloths, table runners, and napkins.
And don't forget Christmas tree skirts!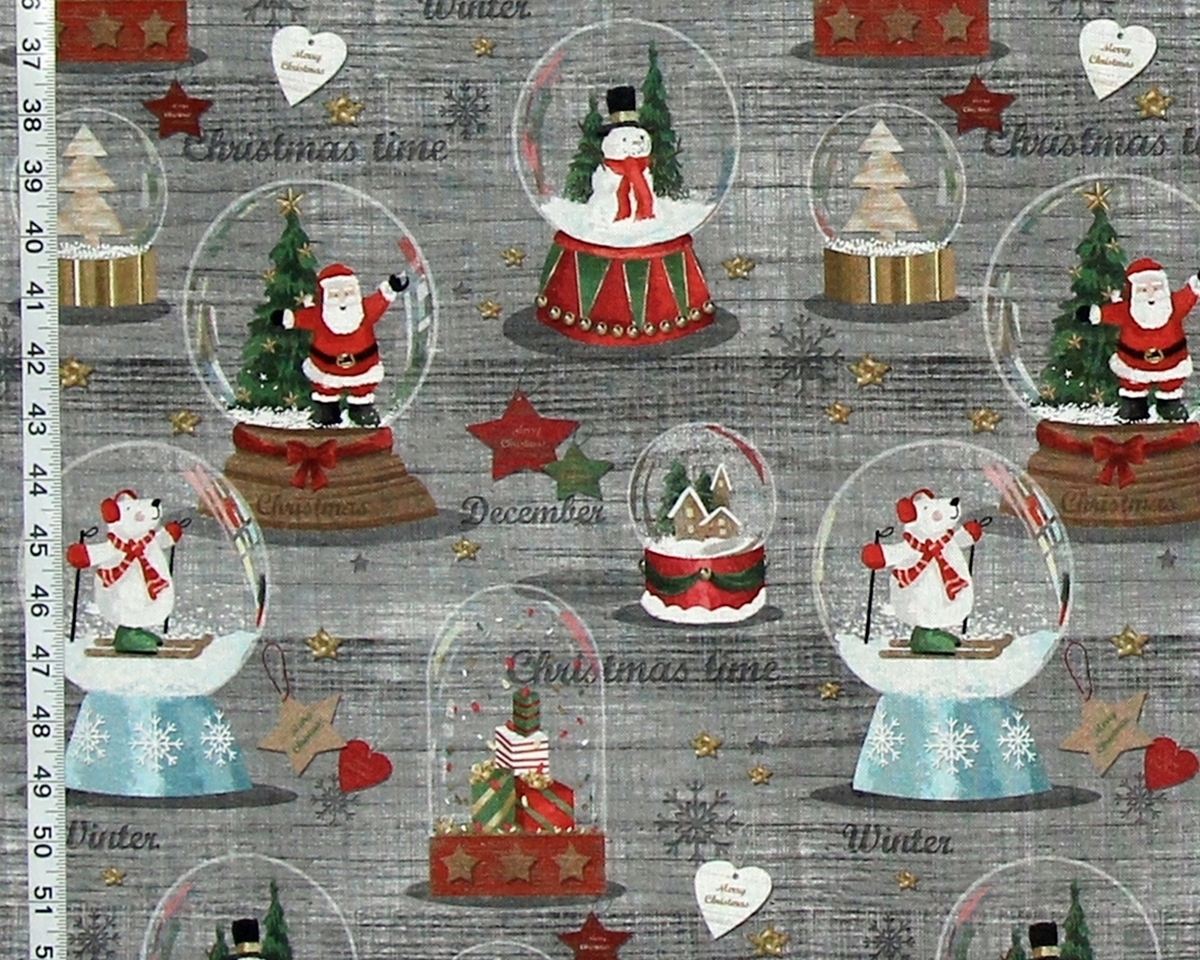 The snow globe fabric has a lot of whimsy!
There is one  globe with Santa, another with a snowman.
But, the skiing polar bear is the one I love!
Heart and star ornaments have been inscribed words,
snowflakes, and stars add their own message.
This fabric has a soft feel, as if it has been brushed.
It is perfect for a child's duvet cover.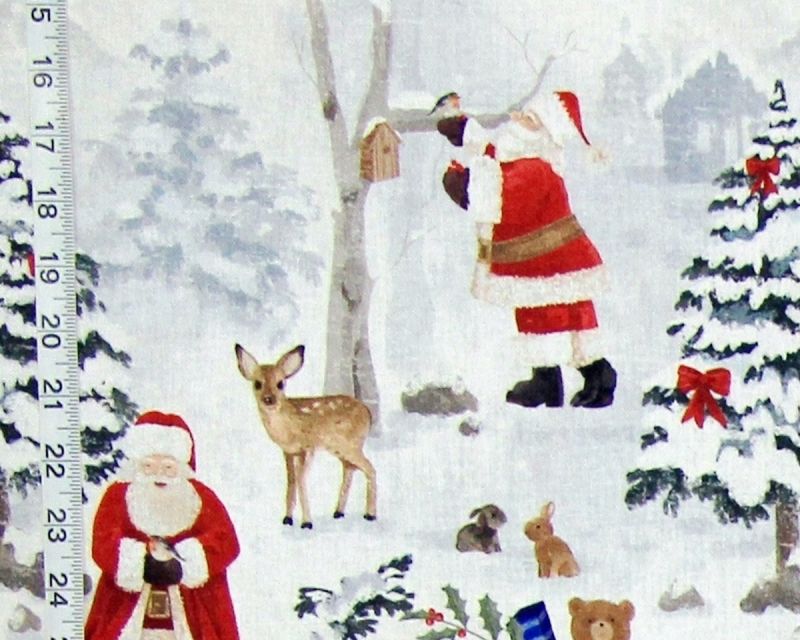 The Christmas woodland fabric has a lot of charm.
A faun, with two bunnies, watches as Santa visits with small birds.
In one part of the design he is talking to one, as he holds it in his hands,
and in another part he is feeding one small berries.
This is also a soft fabric, perfect for home decorating projects,
but, it would also work for bathrobes.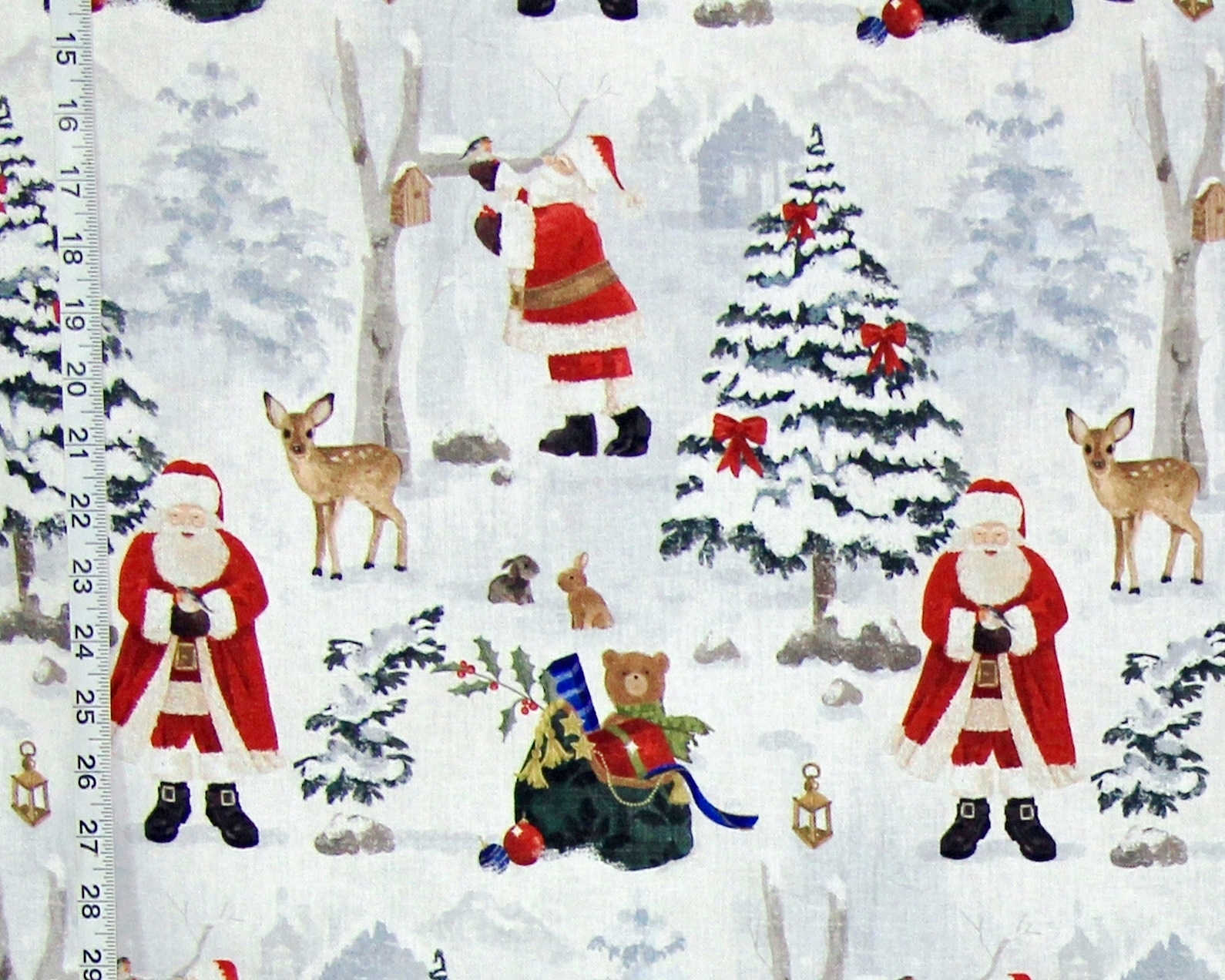 The holiday candle fabric glows with lighted candles.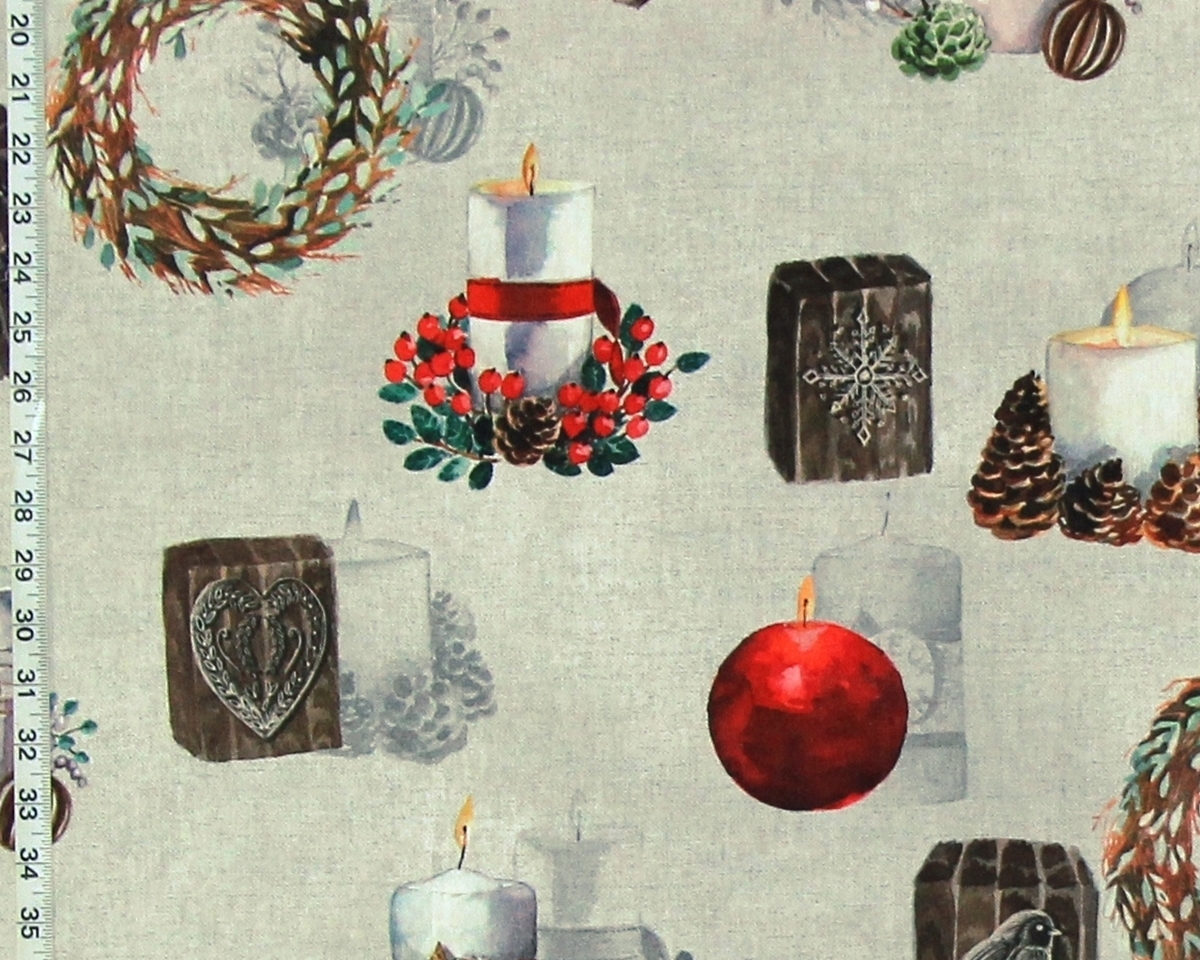 Candles, wreaths, and carved blocks of wood
have a festive look.
This would fit into chalet, cabin, or lodge decorating.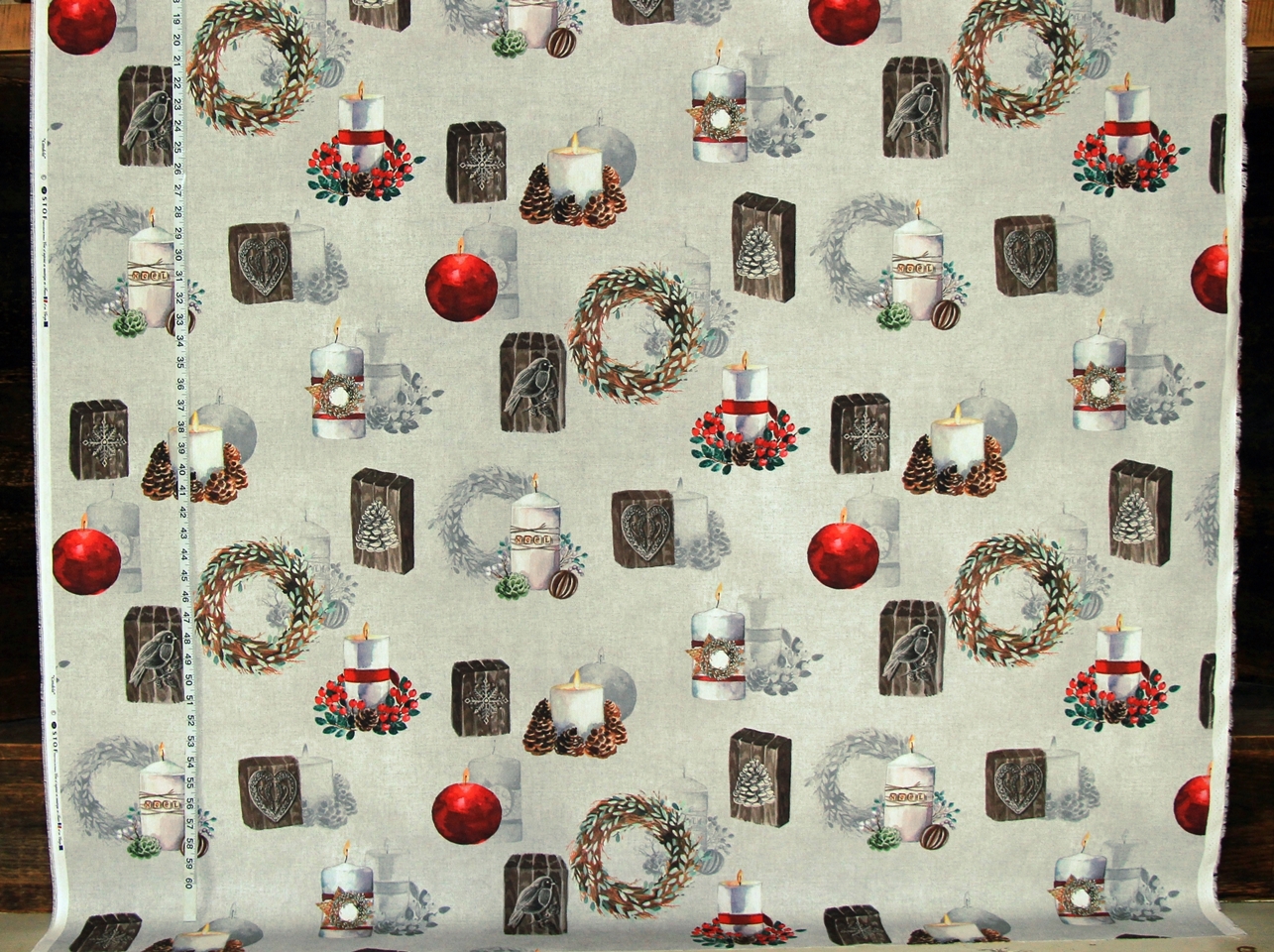 Christmasy in looks,
this new red deer fabric has the surprise of being
woven with lurex.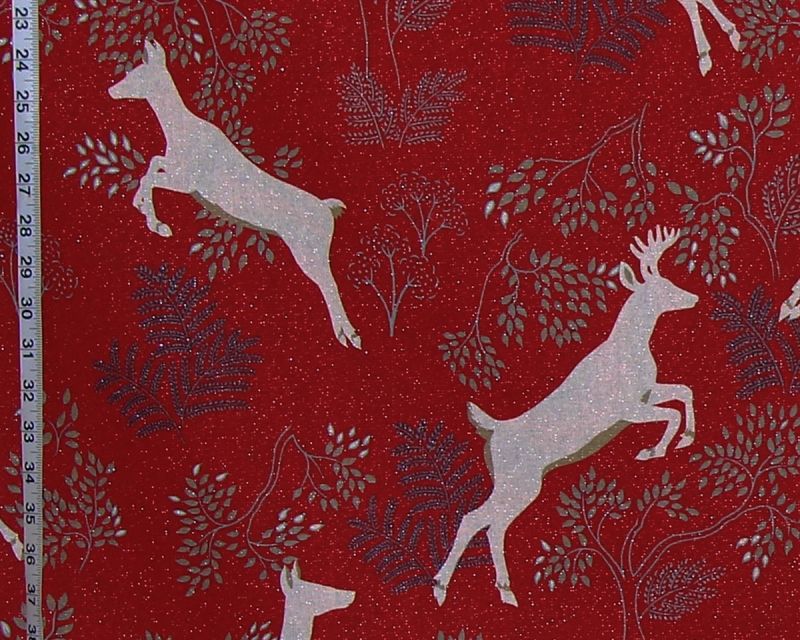 This shows deer leaping throw a field of trees and fern.
The lurex is woven in, and gives sparkle.
It would make dramatic curtains.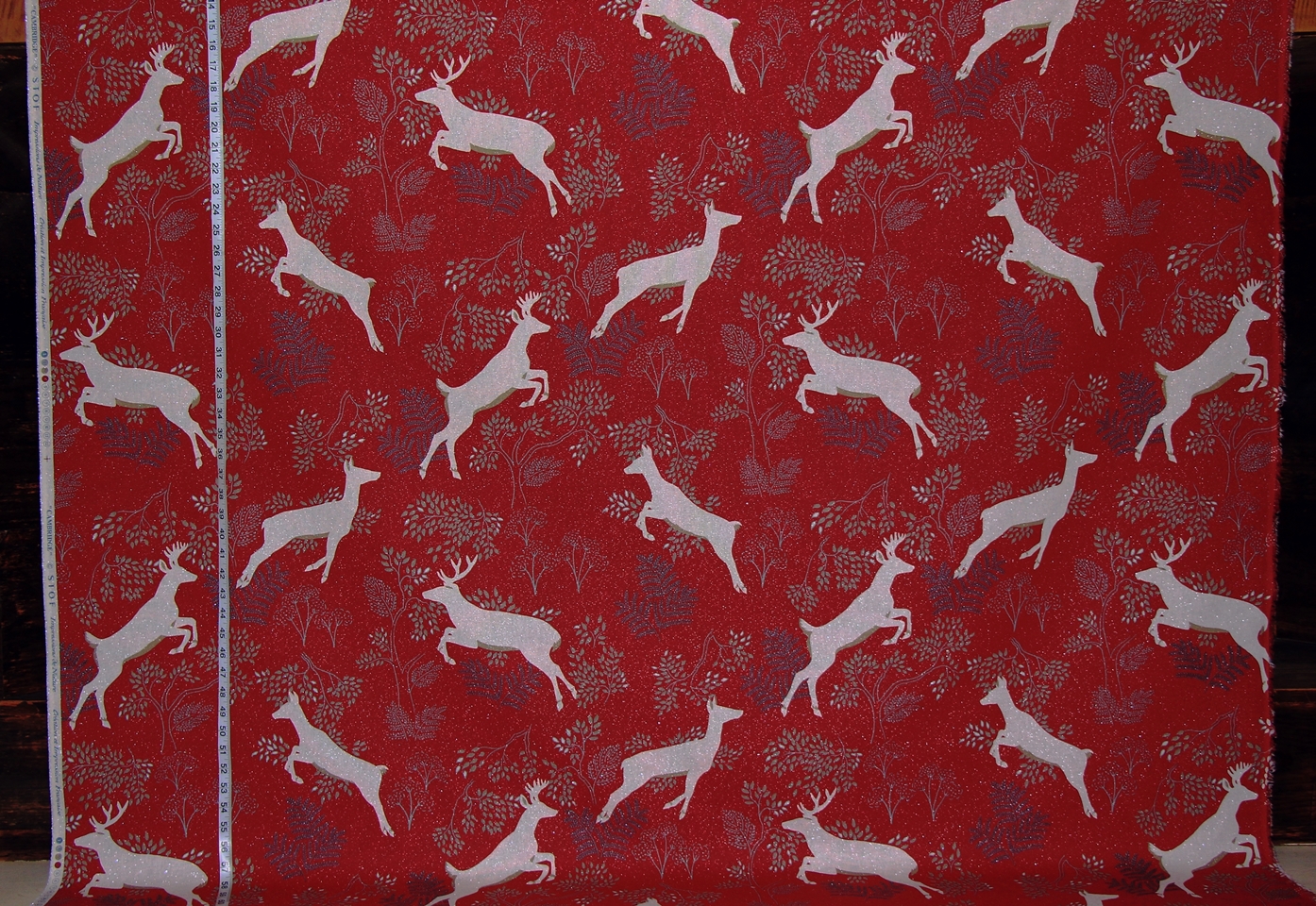 There is one more new fabric with deer.
It is more of a chalet fabric than a Christmas fabric.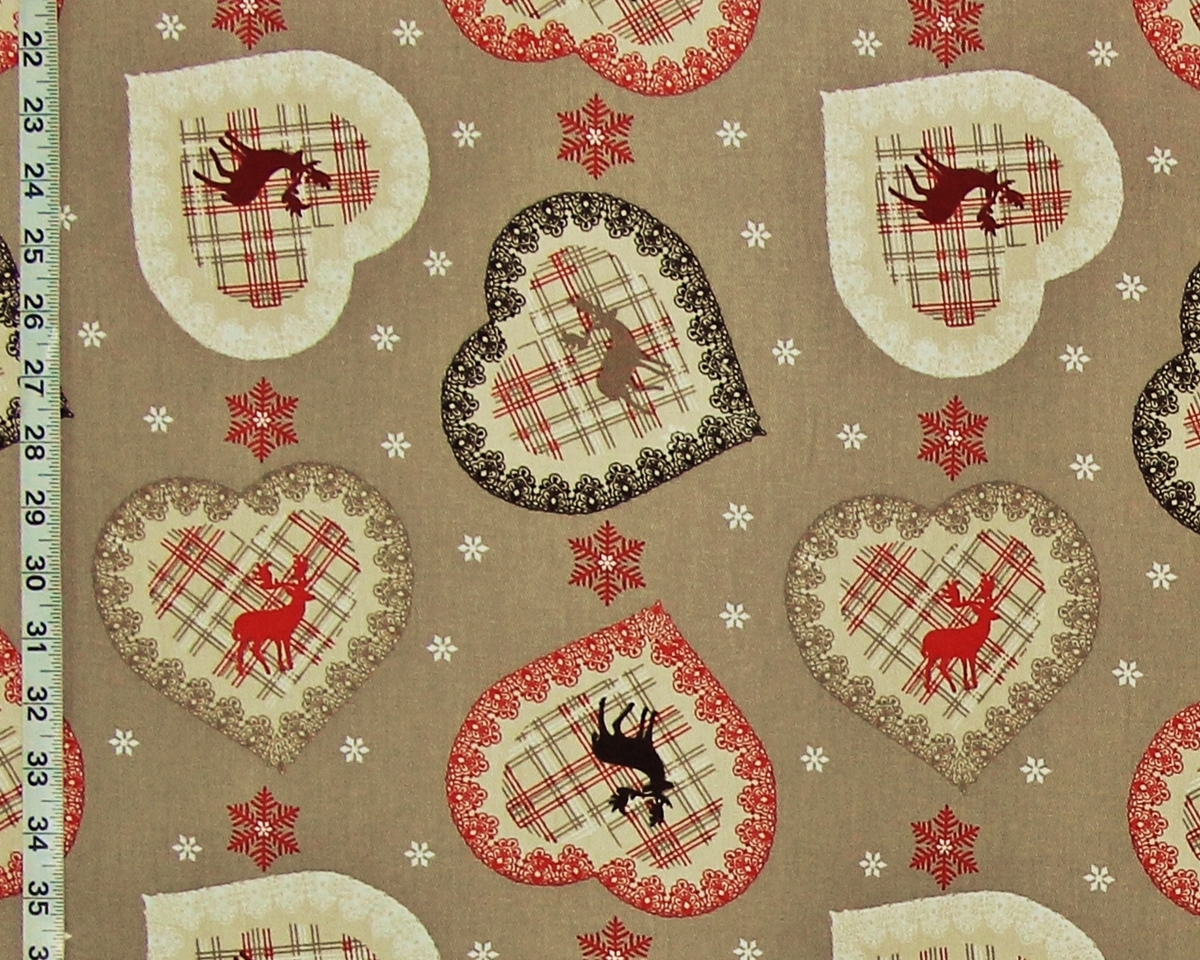 Resting on a soft cocoa background,
with a drift of snowflakes,
is a toss of plaid hearts that have been embellished with a silhouette of a stag,
and trimmed with lace.
This is a multi-directional fabric.
Curtains, duvets, are a natural for it,
but because it is multi-directional,
it would make great tablecloths and napkins!
For these and other holiday fabrics see the new
Christmas Holiday Fabric category.
_________________________________