We have two new fabrics with deep brown backgrounds.
Both have coloring that works for this time of year.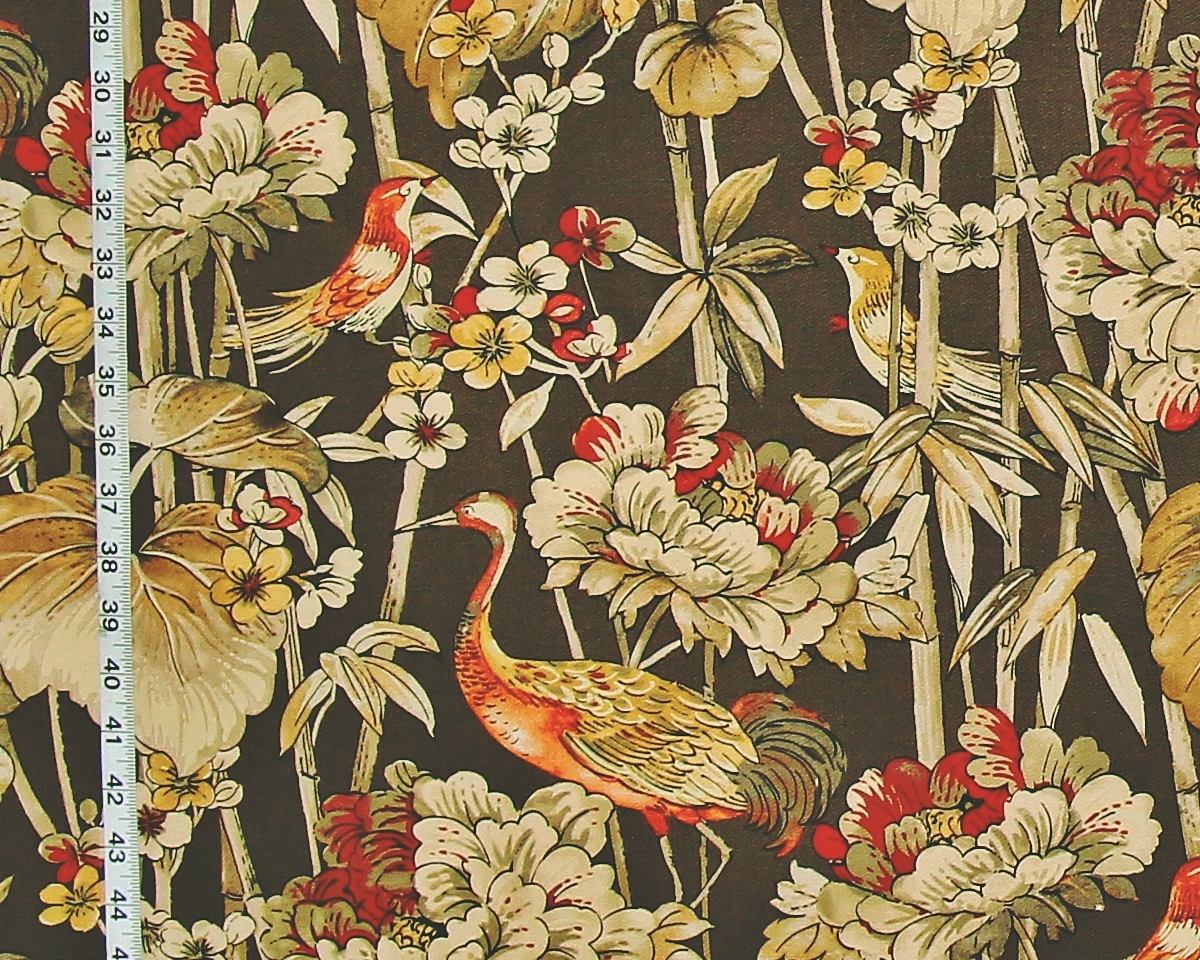 But, a dark background can be welcome anytime, to give depth and drama to a room. And the two new fabrics with brown backgrounds are a wonderful example of this. The brown background gives a deep, rich look.
What I like about dark backgrounds is how they make the  colors come alive.  Take a pattern, leave the pattern colors the same, but change the background from dark to white. The pattern against the white will often look washed out, while the same pattern against the dark background will usually pop.
The pattern color interplay against a dark background is very different than against white or cream. Think of a room with brown walls, and white trim- the look is crisp, but rich. The same thing happens with  fabrics with brown backgrounds. It's all about the contrast.
The first is an Asian fabric with cranes and small birds in a garden. This is a beautiful fabric. It has a strong design, a nice balance of color, and a very, very nice ground cloth.
The pattern is filled with flowers; small birds perched on plant stalks, while a crane stalks by. The coloring has tones of gold with a green undertone, orange, red, taupe, and beige on a deep, rich brown. And the ground cloth is a lovely soft twill with drape, and a nice hand.
This has a design with a tight pattern. The effect is busy. It would work well for curtains and large throw pillows, especially if layered with several patterns.
It is available in the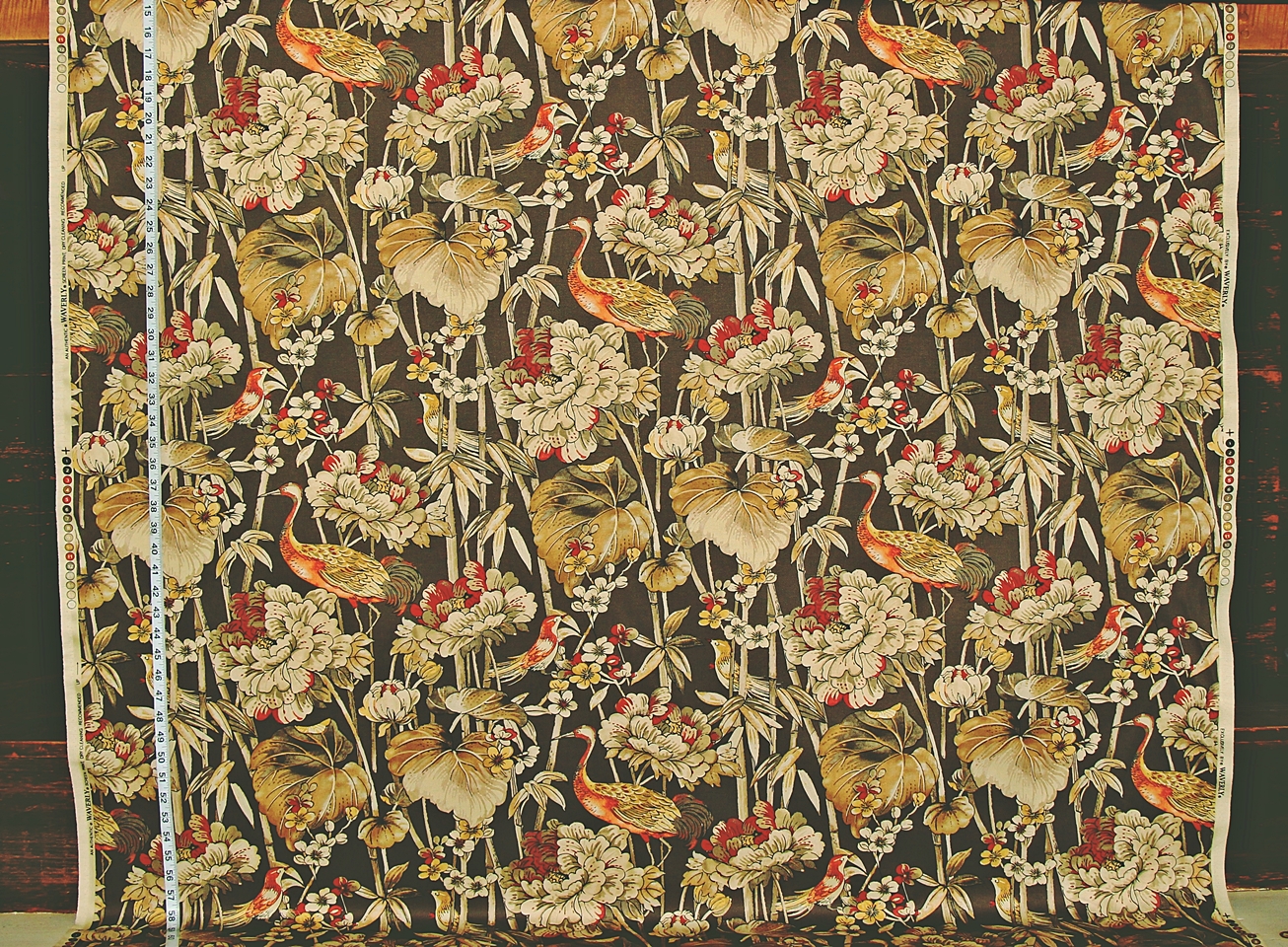 The second new fabric with a brown background is a traditional Asian rug pattern,
with a Tree of Life pattern.
This is perfect for an Arts and Crafts house.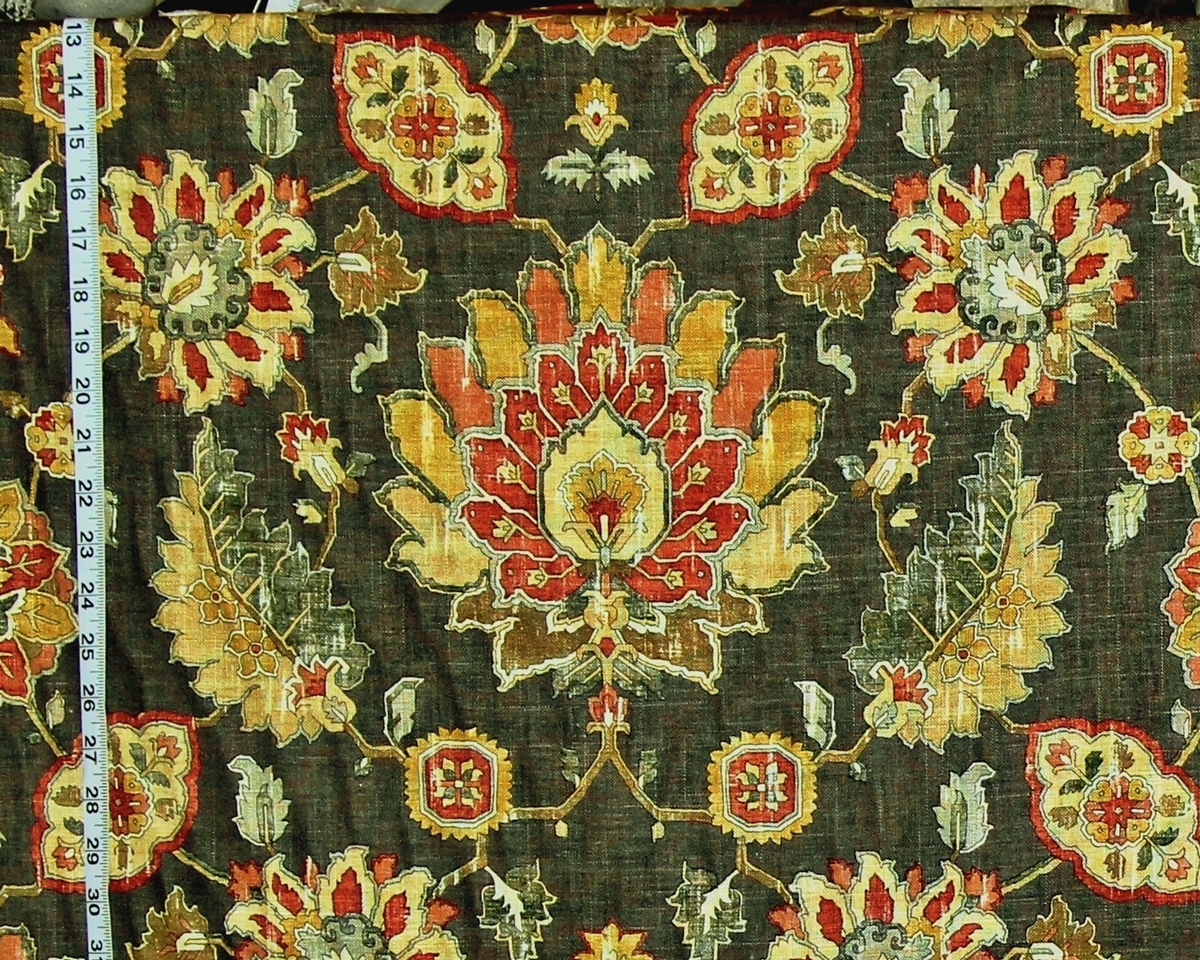 This has rich colors of orange, deep red, gold, and yellow with olive greens against a tonal background that is more grey than brown, but has the same effect.
The pattern elements are set in an orderly manner, and because of the spacing, one can see all of the design well.
See it in the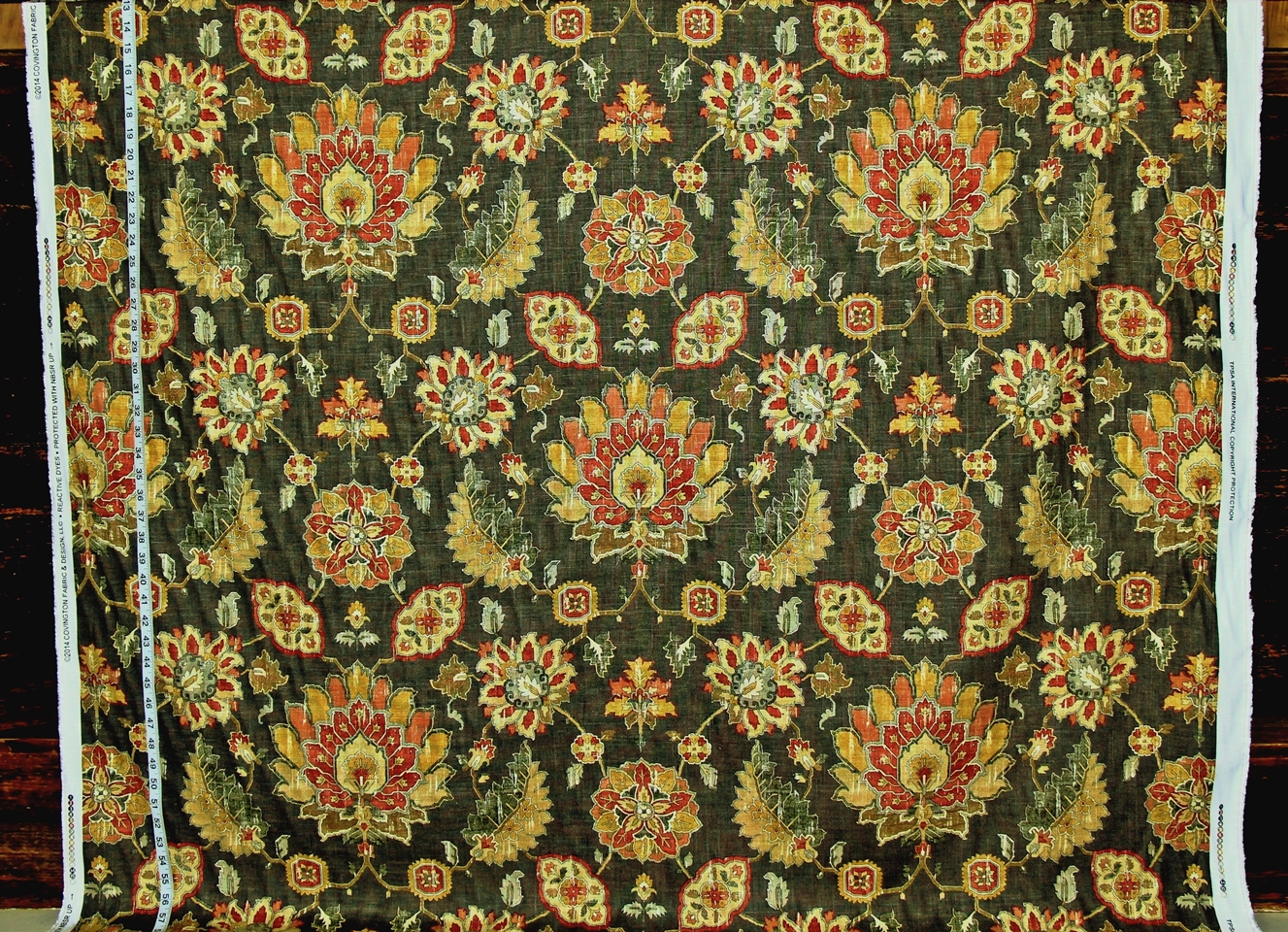 For a very different look is this Southwestern striped fabric.
It has deep red, orange, and blue stripes on brown.
See it in the
For other dark background fabrics,
see the
-_______________________________________