Quite a few checked fabrics that we have carried for years, have been discontinued.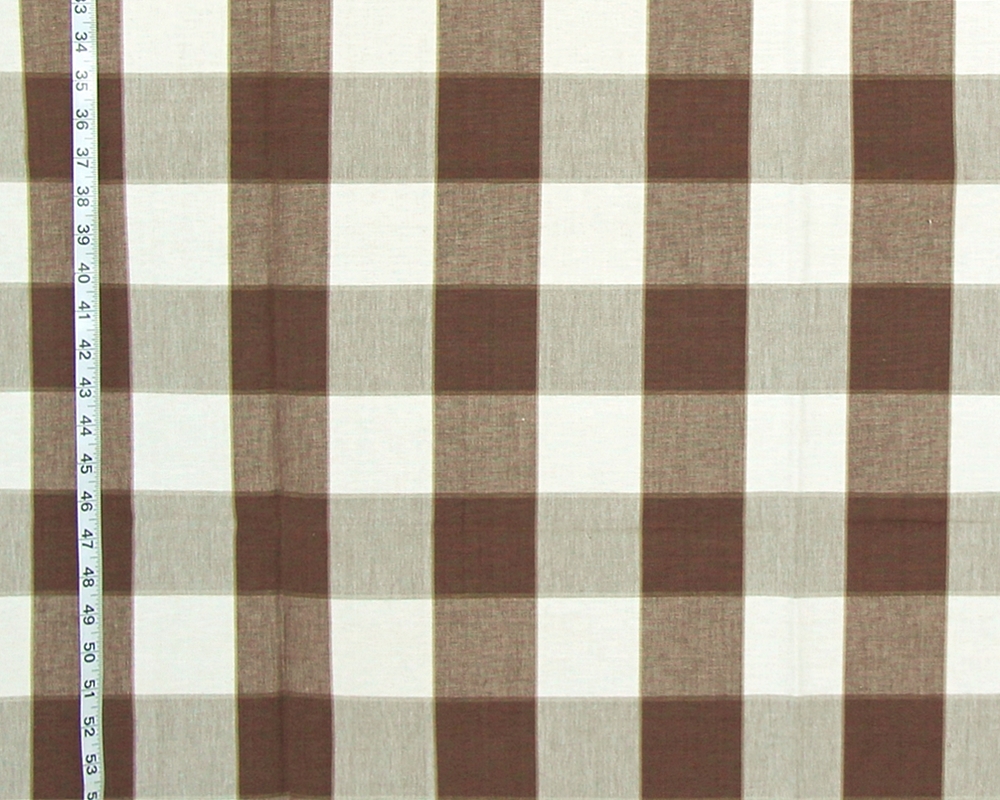 Most companies do not send out a list of what is being discontinued. We find out when we go to re-order something. And we just found out that the large, 2 3/4″ ( 6.985 cm. ) check, has been dropped, and there is no stock at the company. This is Monr D2930, chocolate, at this time we have 10 yards left.
This group of checks is my favorite. The checks have a thin border, which gives a much more sophisticated look to the fabrics. We have this in several colors- red, blue, spa, and sage green. I am hoping they do not drop the other colors.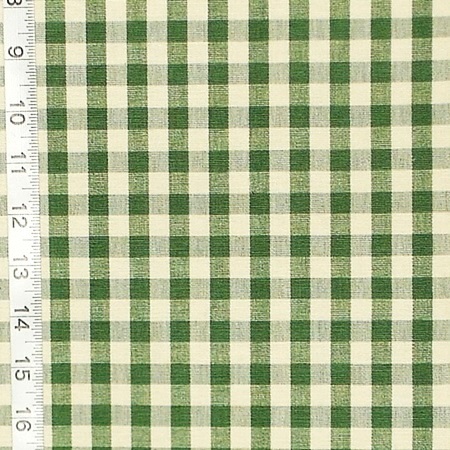 Also dropped is the grass green gingham check.
This is a true cabin green, or, what I think of as canoe green.
We have a bit over two yards.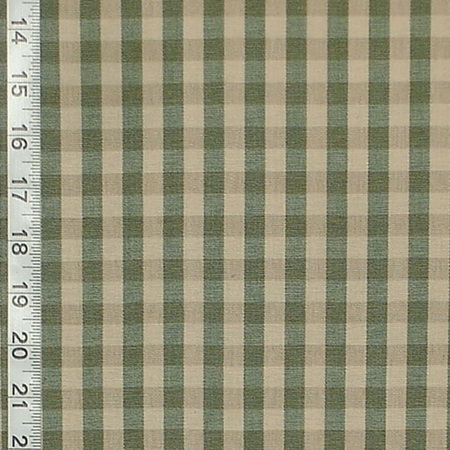 Still in the green category is the olive green and tan plaid gingham fabric.
This also has a cabin look.
It is in very, very short supply.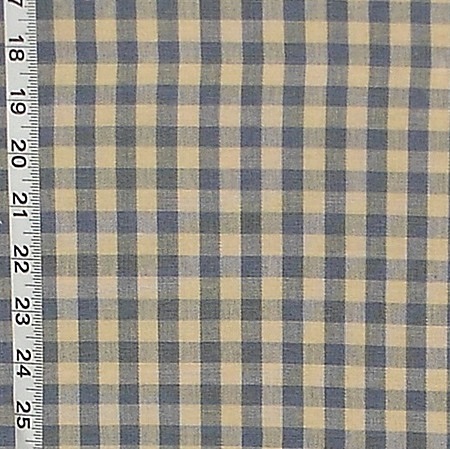 The French china blue and tan gingham fabric has also been dropped,
but we do have a fair amount of it left.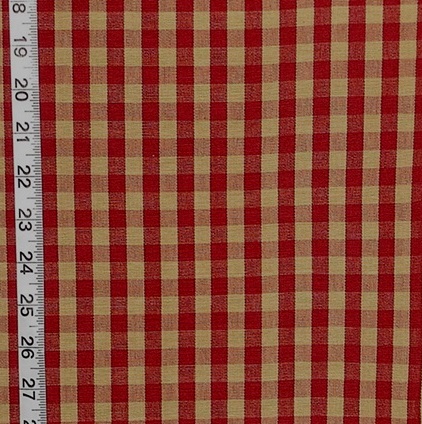 Claret is a bright orange red and yellow tan checked fabric.
We are nearly out of this,
and it has been dropped.
For all of the checks see our
________________________________________