The dog toile fabric sold the most last week! This fall retriever dog fabric is one of our favorite fabrics!
We have carried the dog toile fabric since it came out.
We love the graphics, the design, the colors, and
the touch of whimsey!
There are three scenes on this.
One shows the dogs out running.
scaring a pair of pheasants.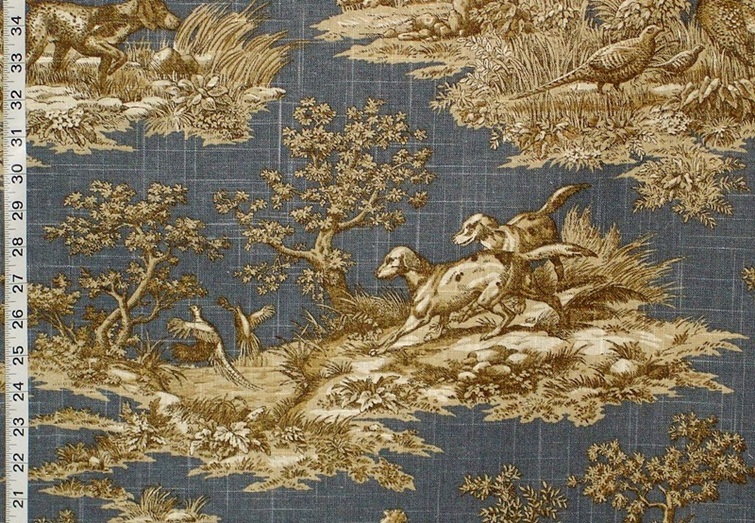 The second scene shows the dogs after a run,
one panting, one pointing.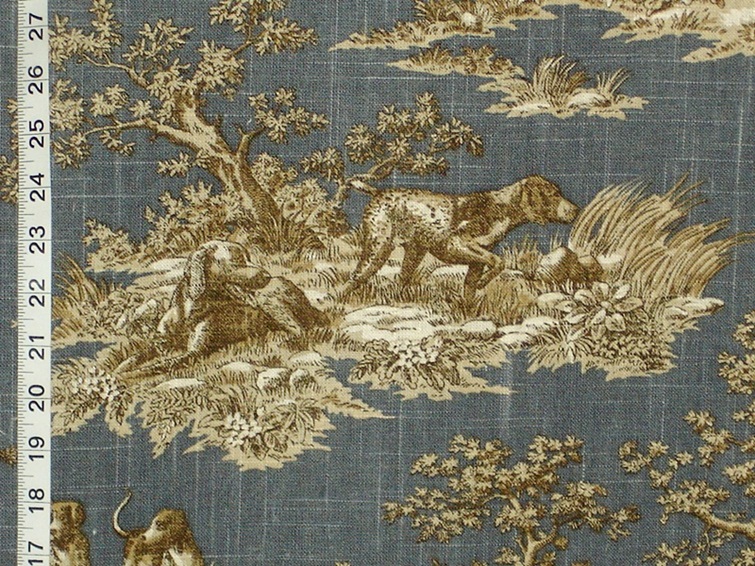 But, the one with a bit of humor is the third scene.
The dogs are looking, with puzzlement, at a pair of pheasants!
One seems to be asking the other, "What are they?
Or, maybe the question is,
"What do we do now?"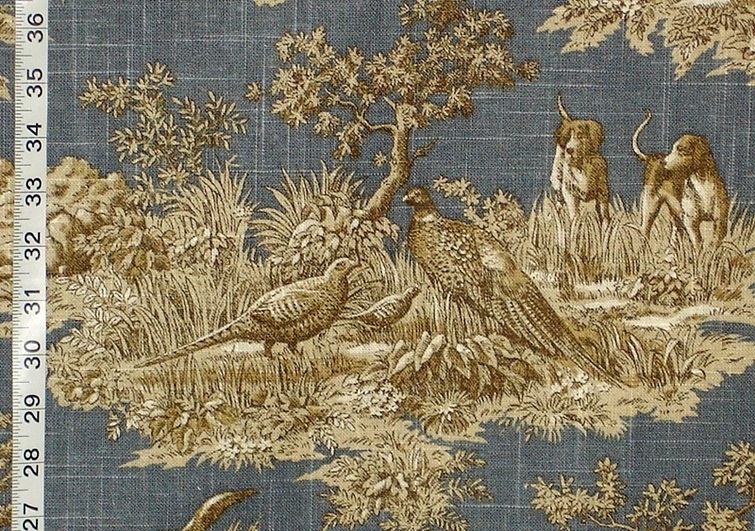 This comes in a wheat colored gold tone as well.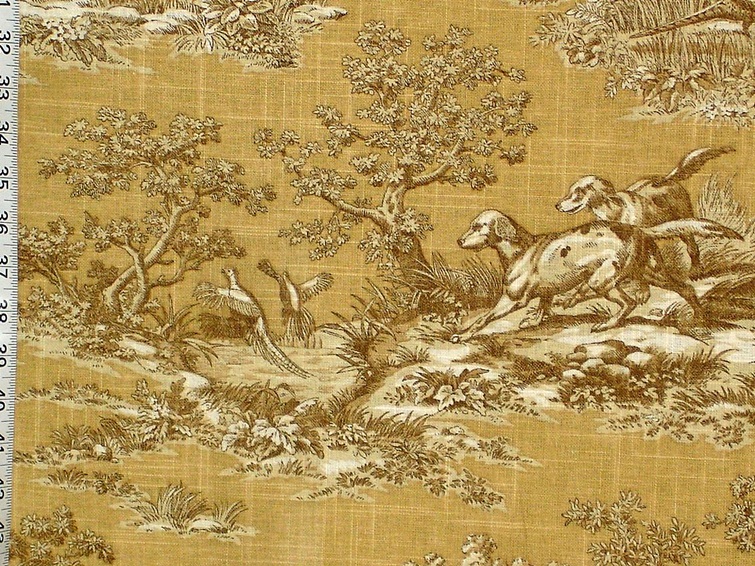 The third color is a bright, bold red tone.
This fabric,
which is perfect for those that love dogs,
is also a great choice for those looking for a fabric
with a fall look and feel to it.
ONE NOTE-
The blue has been discontinued,
we bought the last bolt of it from the company.
When it is gone, it is gone.
So, if you need it, get it now!
See these and other fall fabrics in the

Fall Winter Fabric category