Equestrian fabric, horse fabrics, are the fabrics of the week!
Horses, horses, horses!
We could not put the equestrian fabrics away last week!
And the horse fabric that sold the most
was the horse toile fishing fabric, in tan.
This shows horses running and jumping,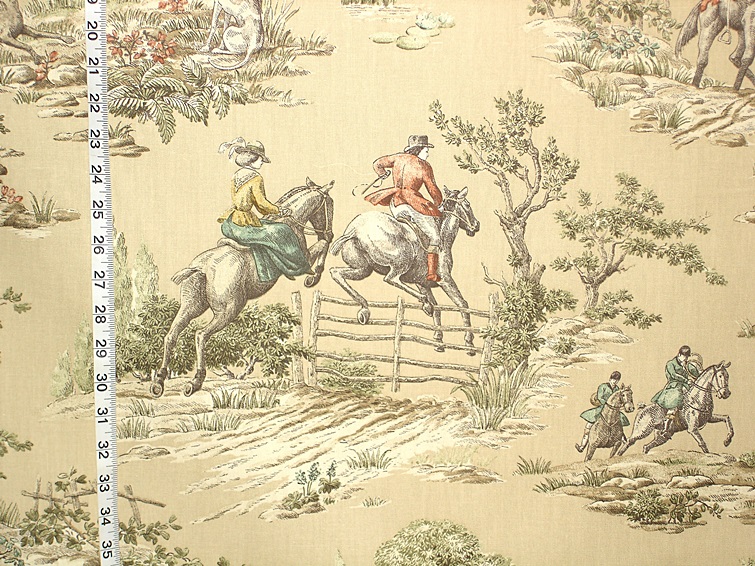 One scene has two men in a boat fishing,
with horses and hounds going by on their horses.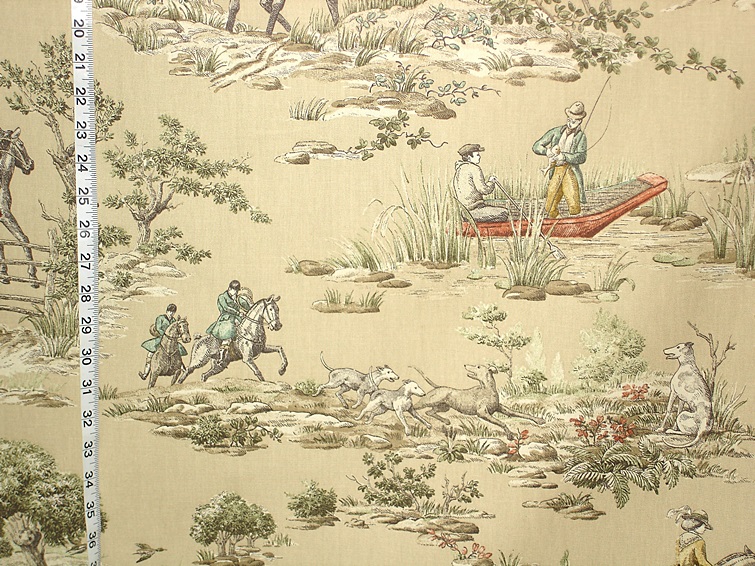 There is one touch of whimsy on this
equestrian fabric- a horse, standing riderless,
is looking over his shoulder,
as if to say, "What happened?"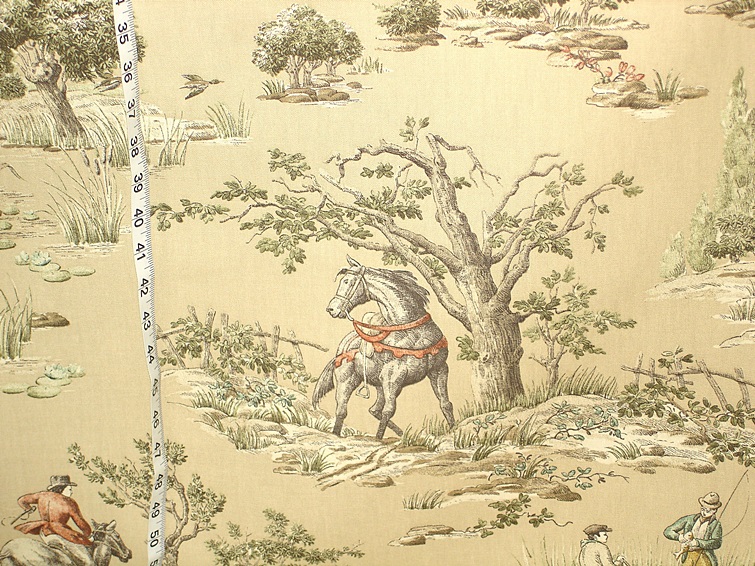 This is also available in a dark brown version.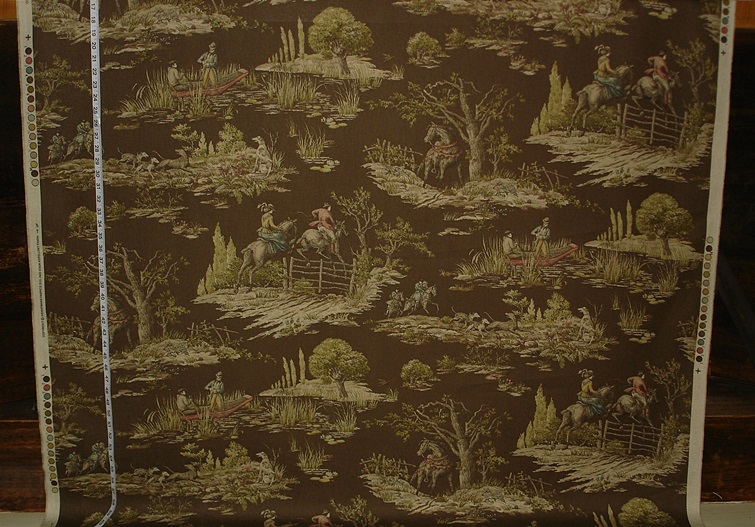 The second most popular horse riding fabric last week was the
Horse Hunt Fabric
in red and gold.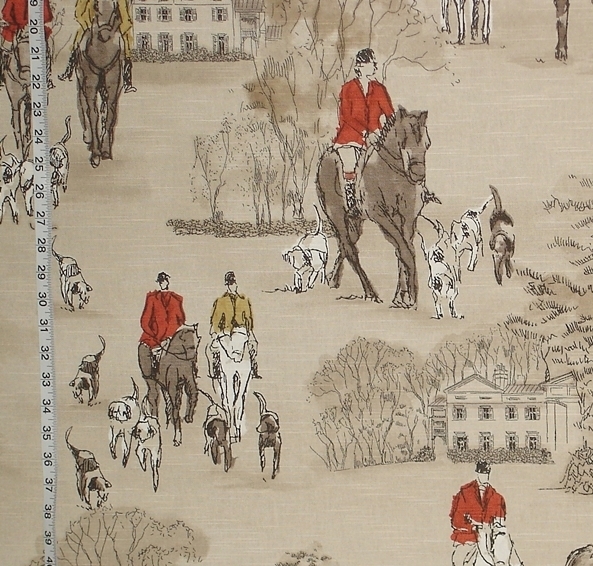 This has a modern graphic look to it,
that is unique for an equestrian fabric.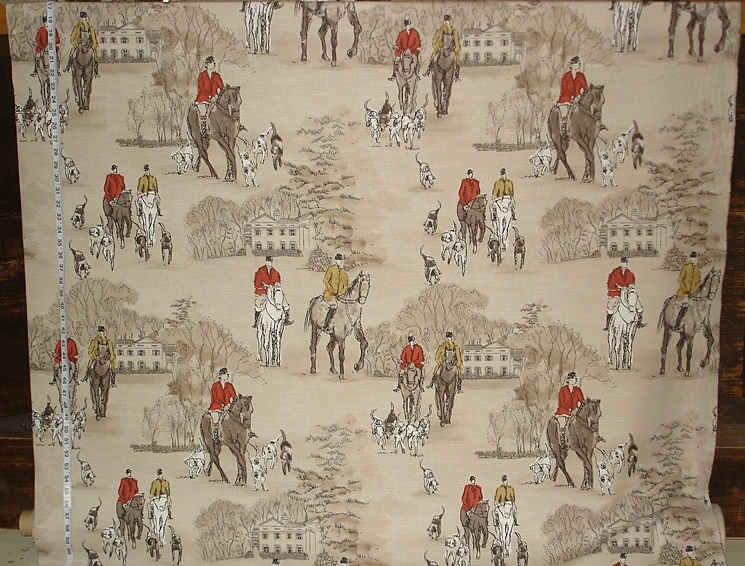 This is also available in green and in grey.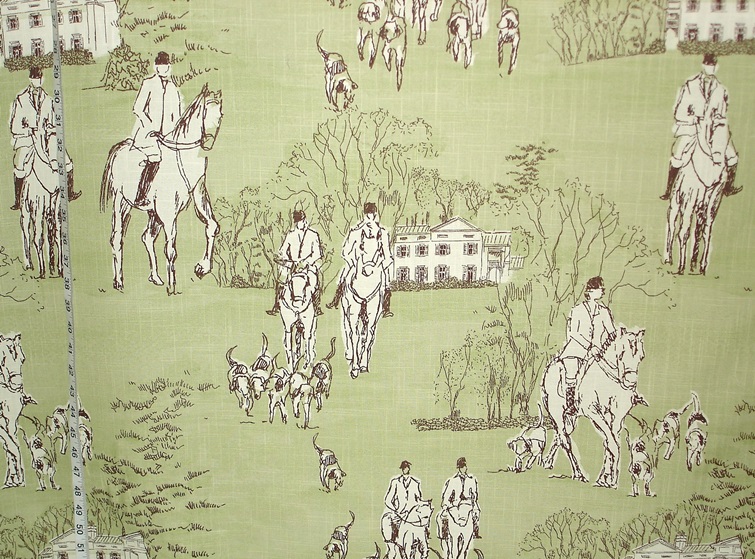 HORSE HUNT FABRIC-
in green
The other popular horse fabric last week was the
Horse Pony fabric.
This shows horses and ponies,
as if sketched,
and is very cute!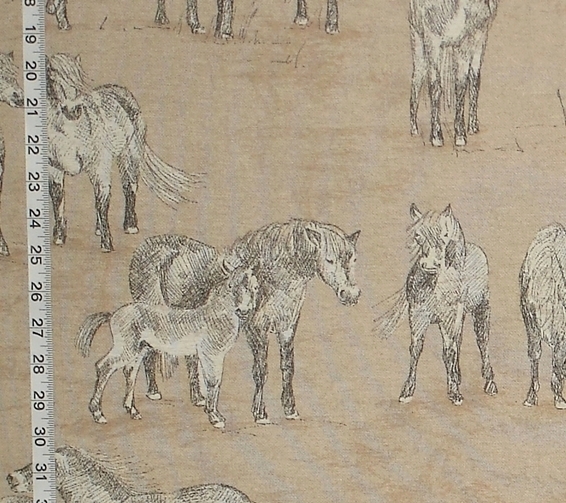 On a slightly different note:
the double wide Victorian horse toile fabric
is back in stock!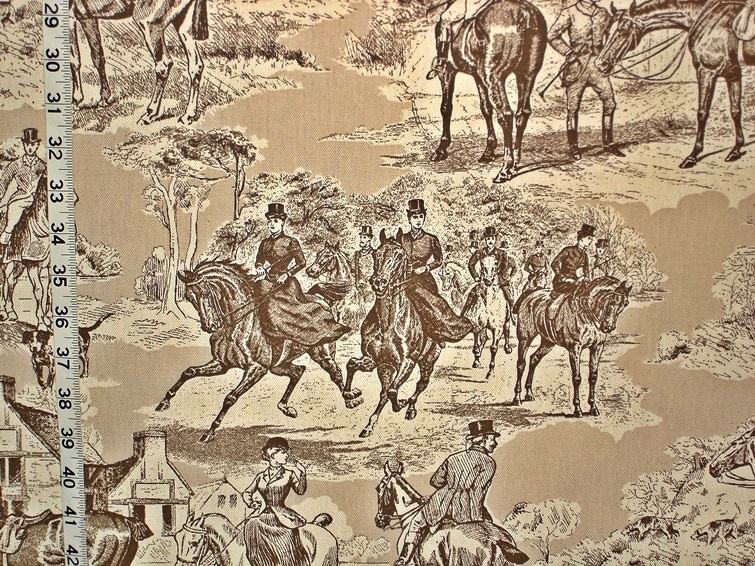 For these and other equestrian fabrics see the