Horses, horses, and more horse fabrics have been flying out of the door.
Every one of our horse fabrics sold last week,
and there were two that were cut nearly every day.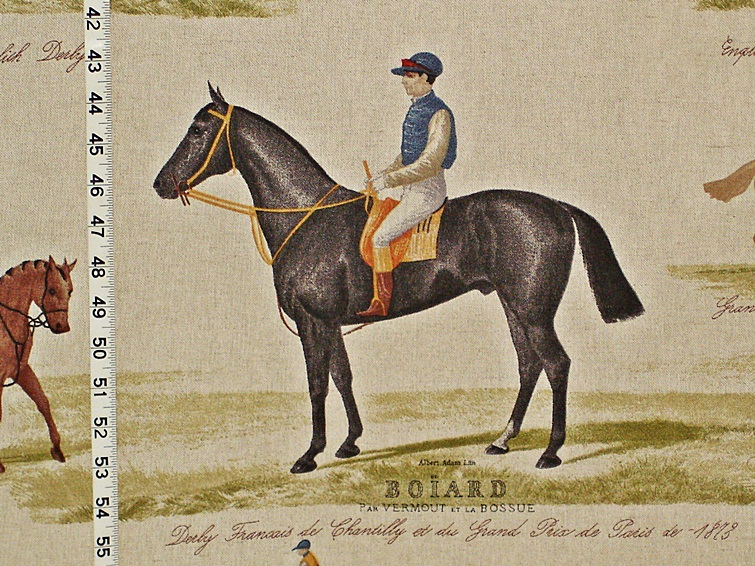 The Horse Racing Document Print fabric is the one that sold the most.
Horses and jockeys are portrayed as if in antique prints.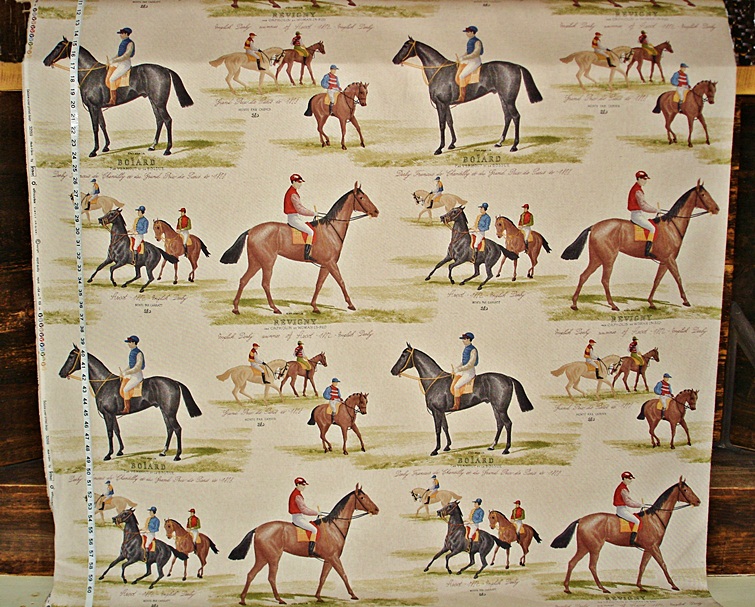 Similar in coloring, but with a totally different feel,
is this horse racing jockey fabric
with jockey caps and colors.
This has an overall pattern
with a smaller scale than many horse fabrics,
which gives it quite a lot of flexibility for decorating use.
Both of these, with the oatmeal background,
and the document writing,
have a vintage look.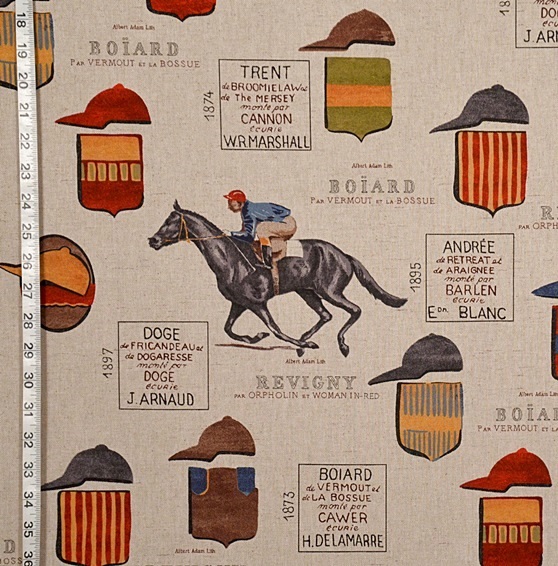 The red horse racing fabric also sold very well this week.
This has a background that is layered with two reddish tones-
one is a rose tone, the other is more salmon.
Depending on the light this can look more  brick or more red.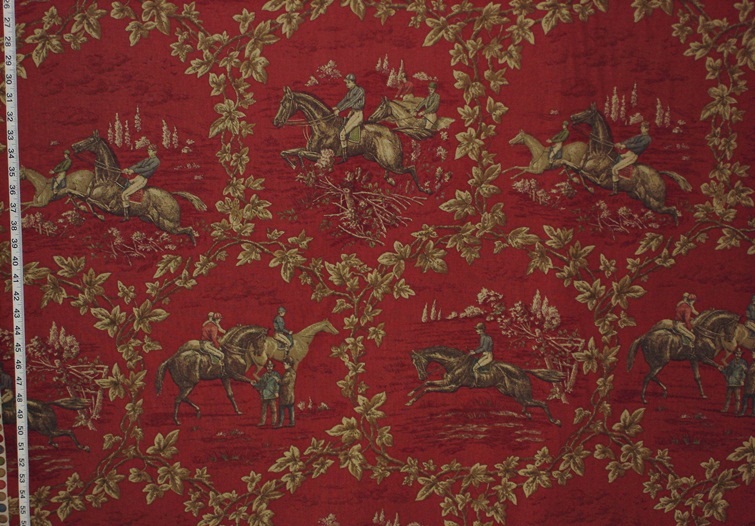 The Victorian horse toile fabric has a deep brown background.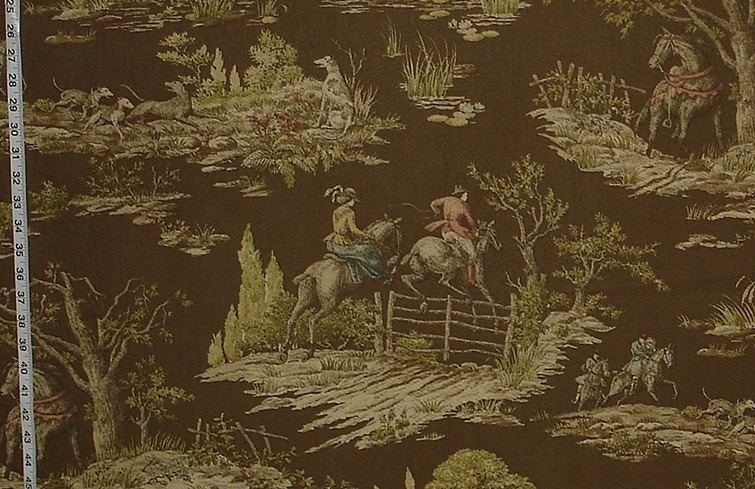 While the main theme of the pattern is about horses,
there is a fishing scene as well.
The effect of this is of brown and tan with greens.
But the golden yellow, soft blue, and pink
add bits of color.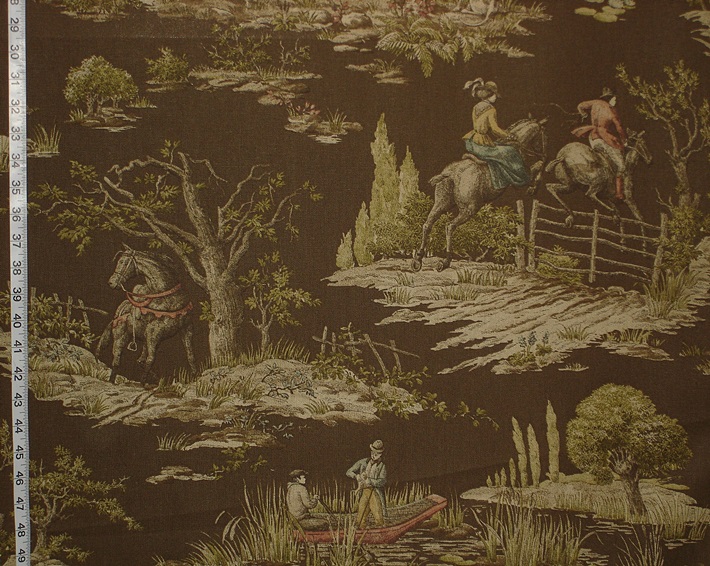 For those who want a spare, modern look
there is the Retro Horse Hunt Toile fabric.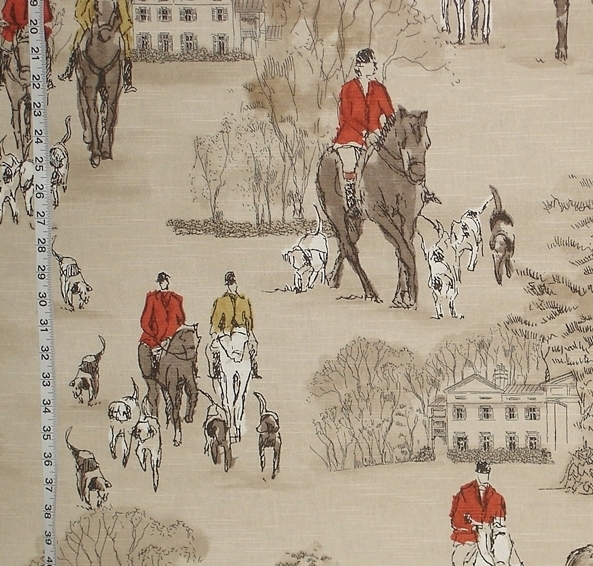 The first version of this has muted tones sparked with orange-red and gold.
Another colorway has more colors.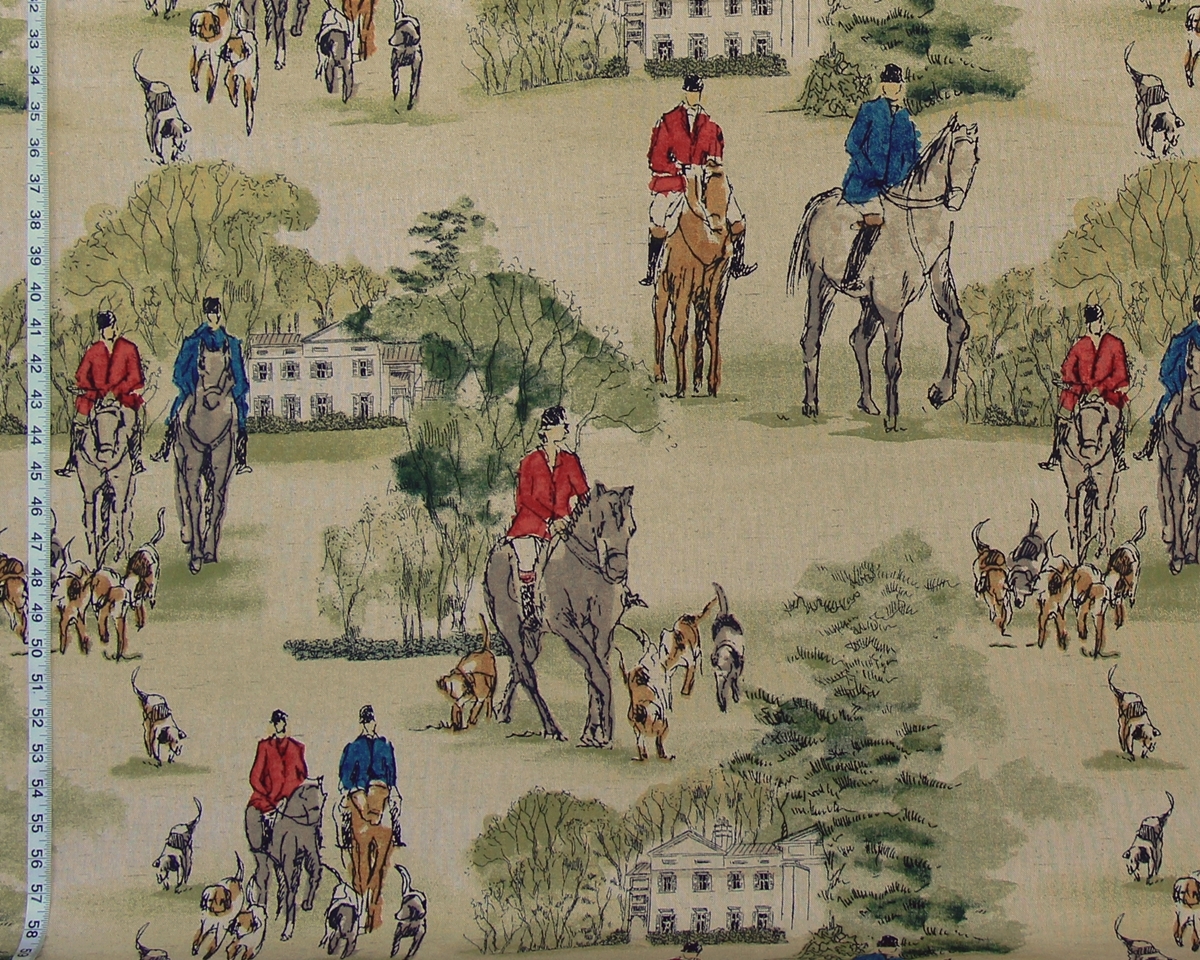 The last horse fabric that we have is the Horse Paisley Fabric.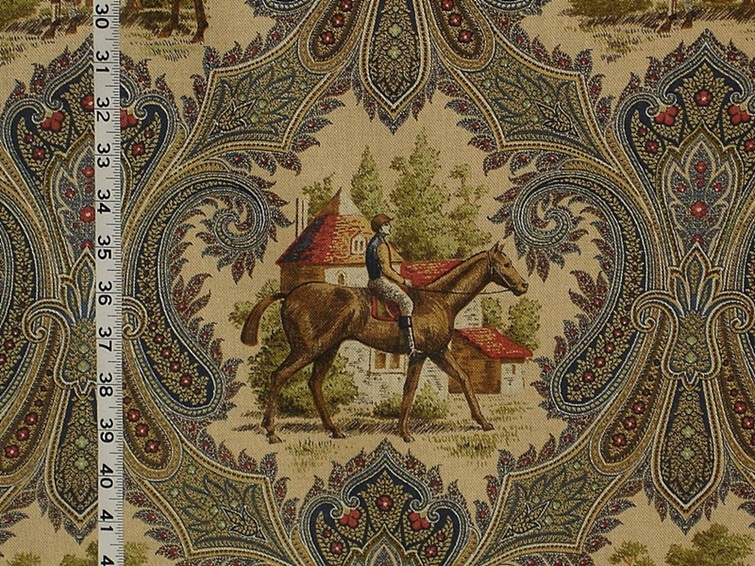 This fabric has a lot going on.
There are two horse vignettes in rows.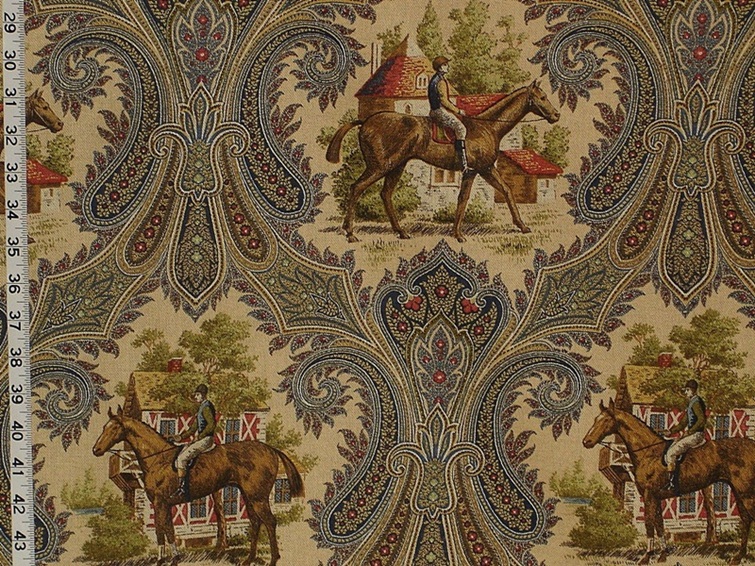 The paisley pattern both frames the scenes,
and adds a lot of motion and interest to the fabric.
The original fabric had an oatmeal background.
But, some came in on linen which is lighter.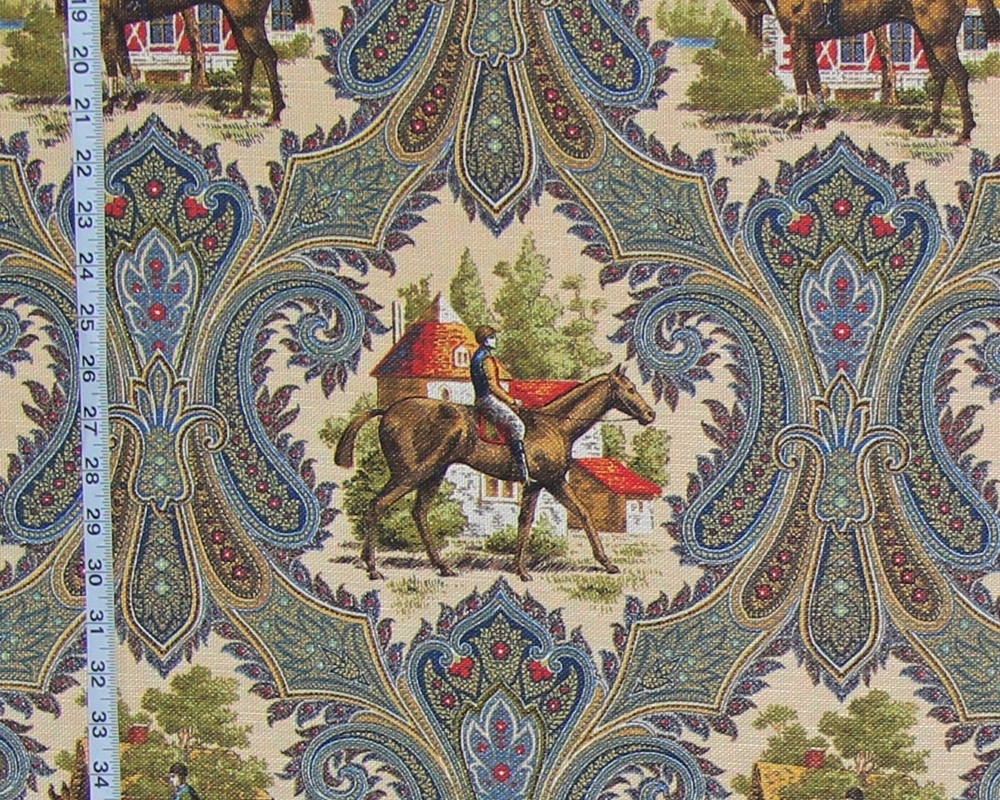 While many people who use horse fabrics are involved with horses to some degree, equestrian fabrics can also be used to emphasize a style a person is interested in. Some, like the red racing horse fabric are a wonderful addition to a room for a library look. Others, like the horse document print, can be used to for a room with antiques. And, then the paisley horse fabric seems to do it all.
See all of the currant horse fabrics in the
_______________________________________