We have five new pillow top fabrics in.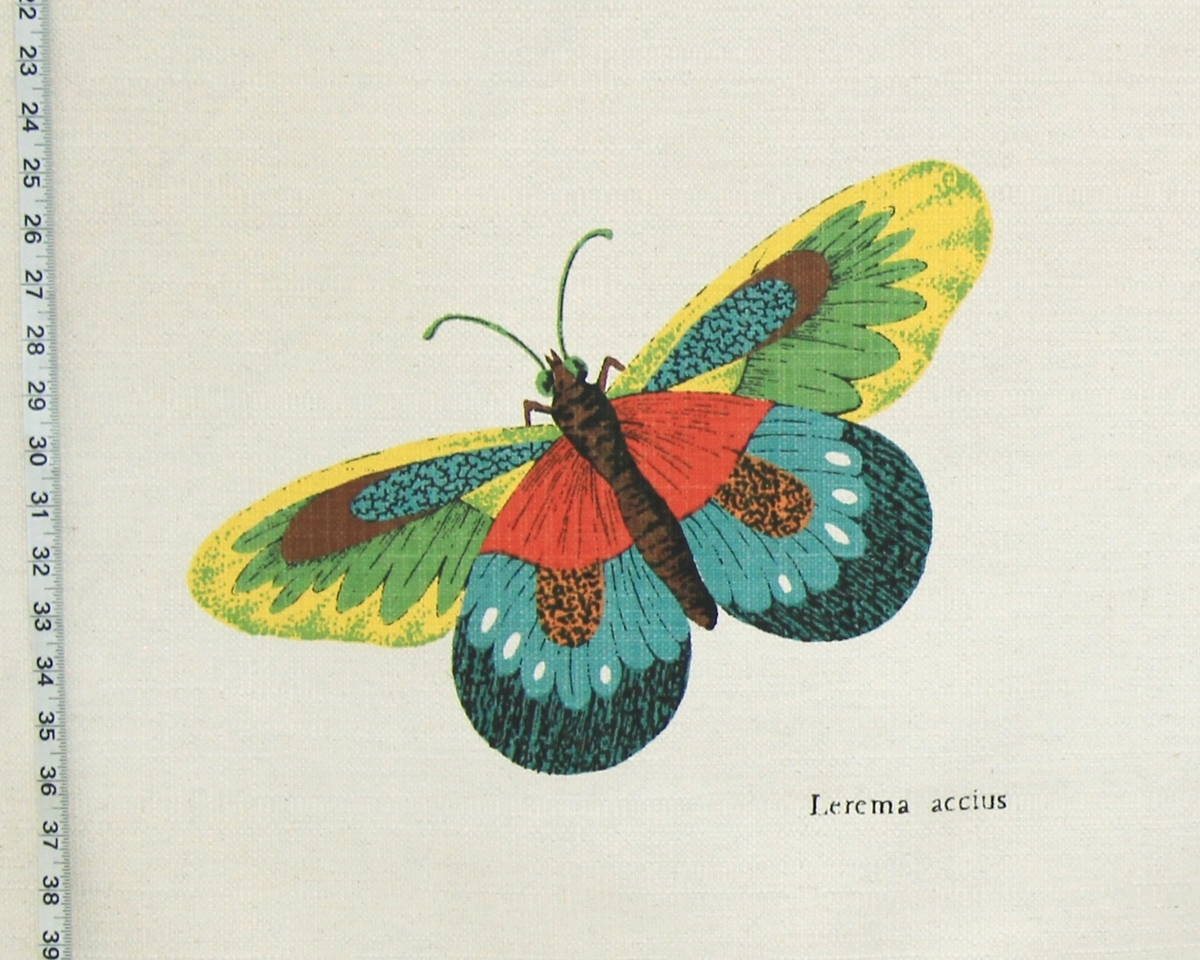 The first is a bold and beautiful butterfly fabric with huge butterflies!
Not for everyone,
but if one wants a pillow to punch up a decorating scheme,
this would do it!
This is a companion to one of our other butterfly fabrics.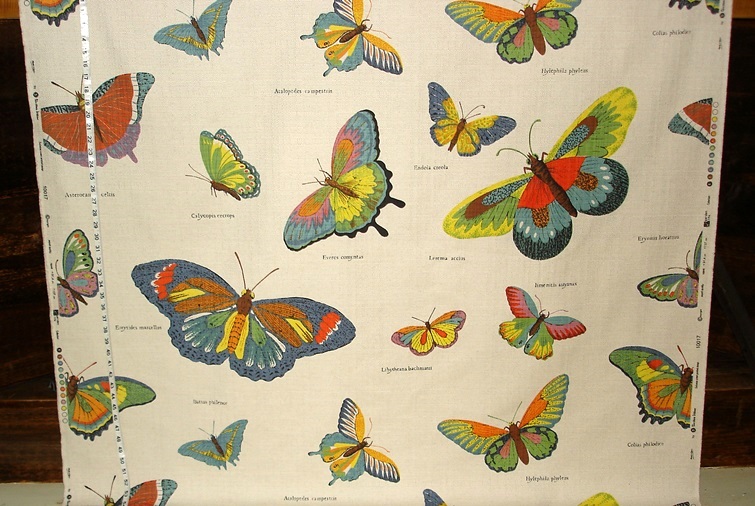 These are a heavy weight upholstery fabric.
They are woven of a slubbed linen/cotton blend, and have a lot of texture.
Most of these have not been marked for cutting,
so can be used for many projects- curtains, cushions, and upholstery.
There are two patterns that are perfect for those that want a traditional floral.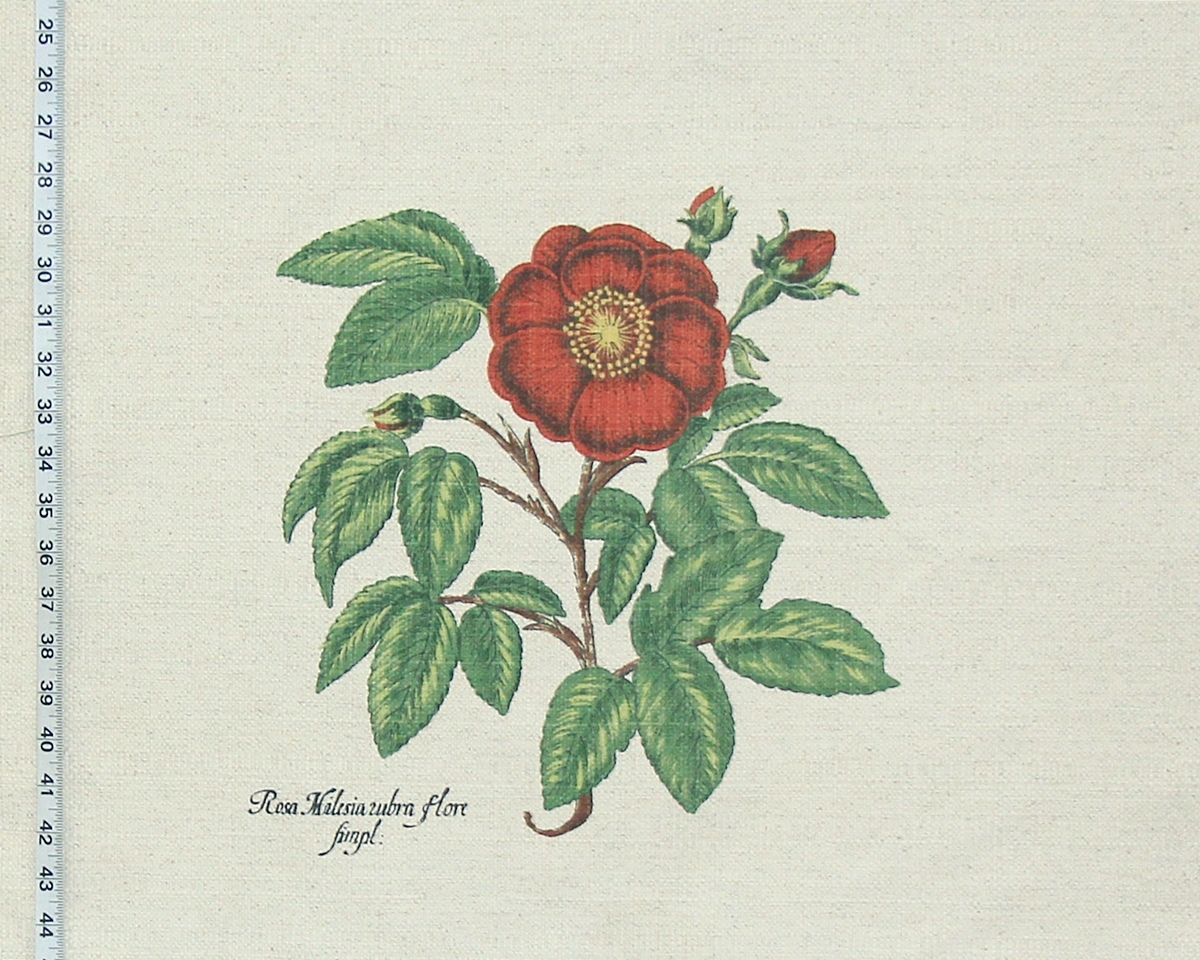 This is a narrow width fabric.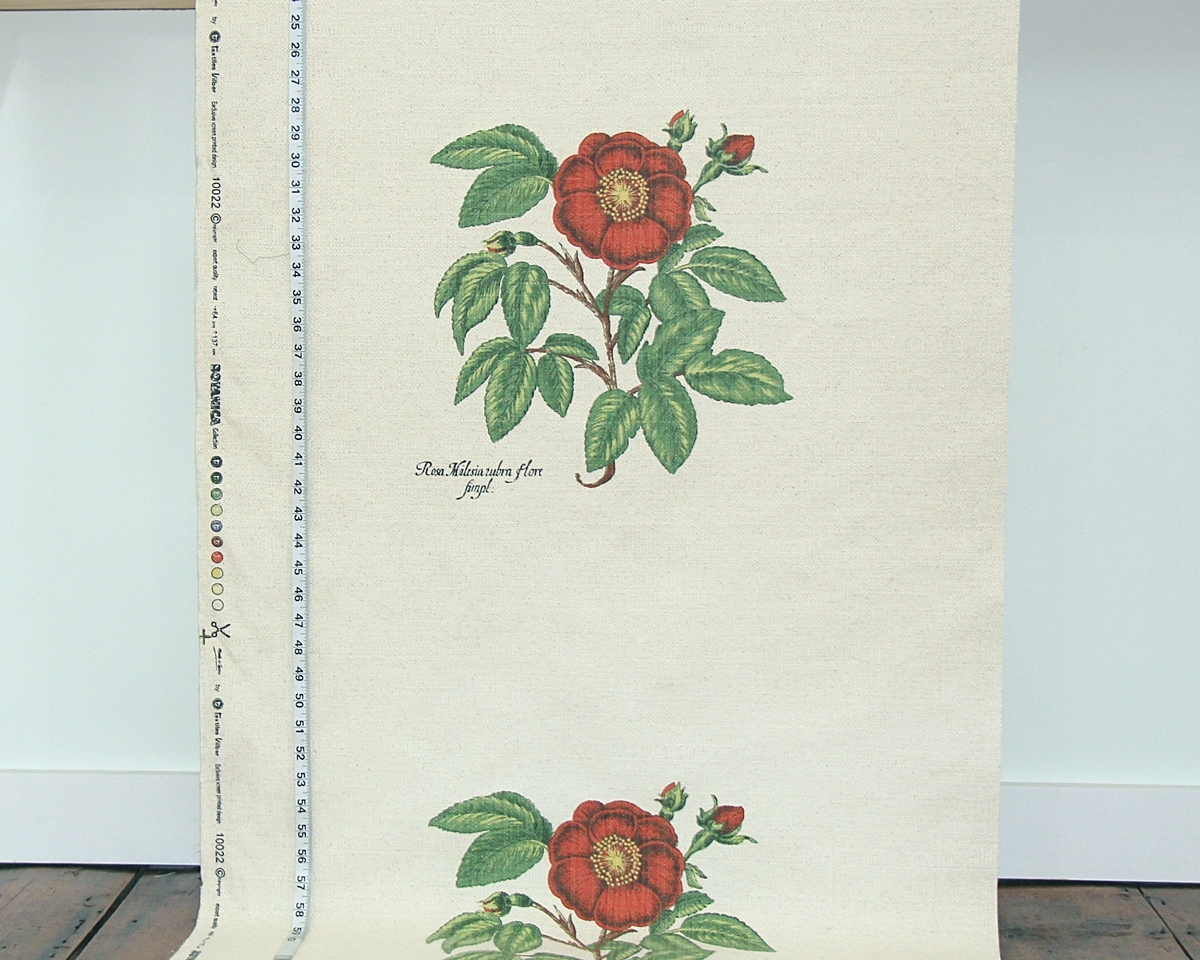 The other traditional floral is a tulip pattern.
It is reminiscent of antique botanical prints.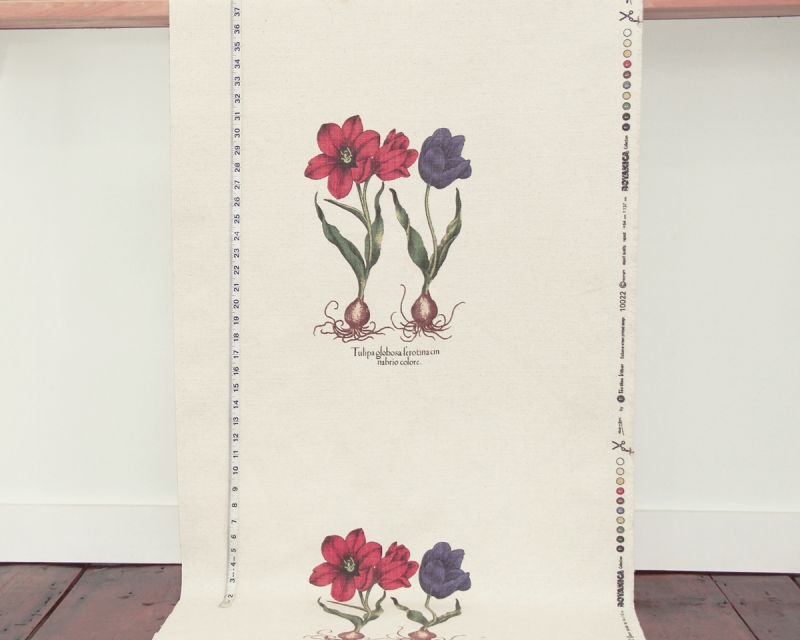 Both the tulips and the roses are about 15″ tall,
but are being cut in 23″ increments.
So, pillows or chair seats as large as 22″ are possible.
Another possibility for use would be Roman shades.
Less traditional, is this vintage look
Tulip Document Fabric.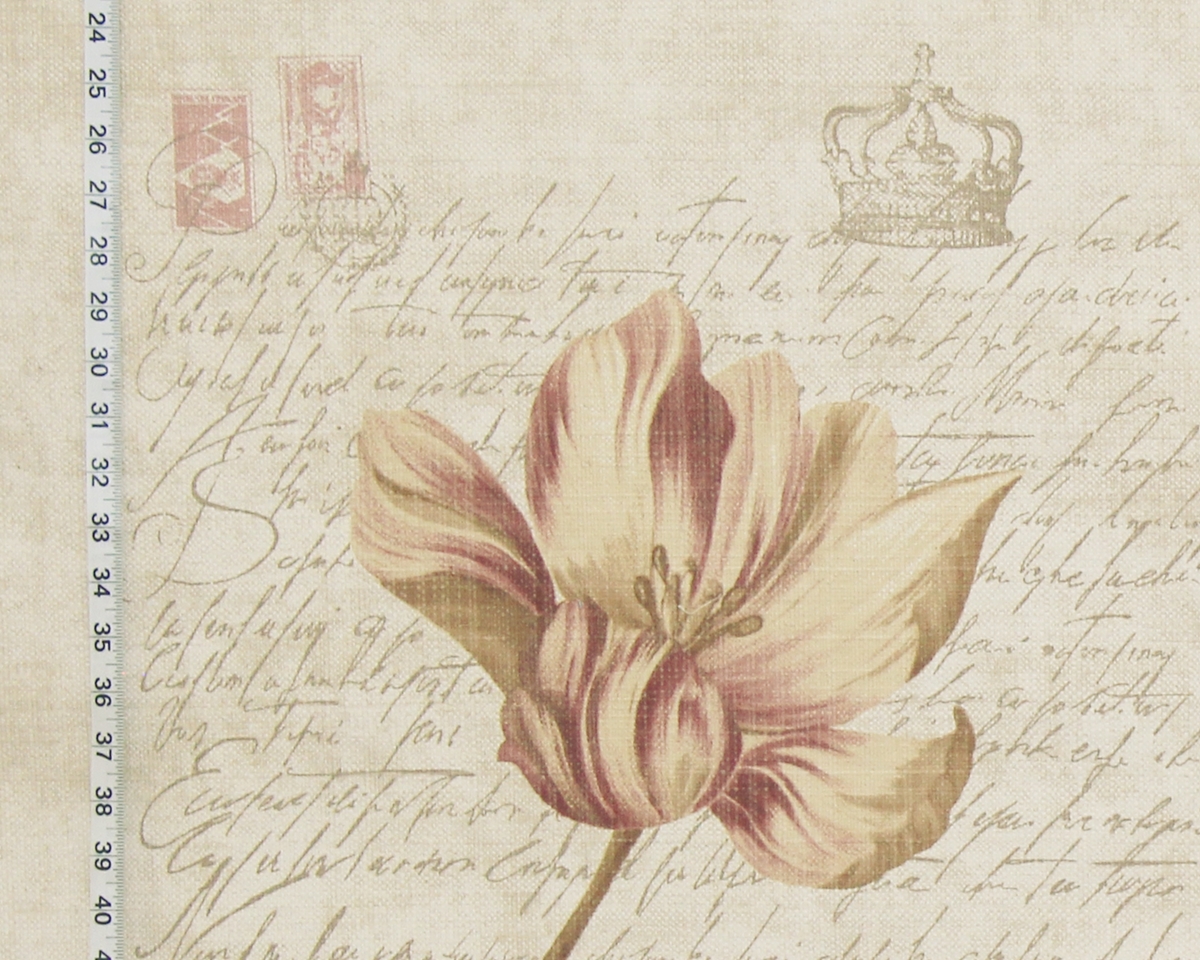 Though large in scale, the mellow coloring gives this a soft look.
I love the soft pink used as an accent.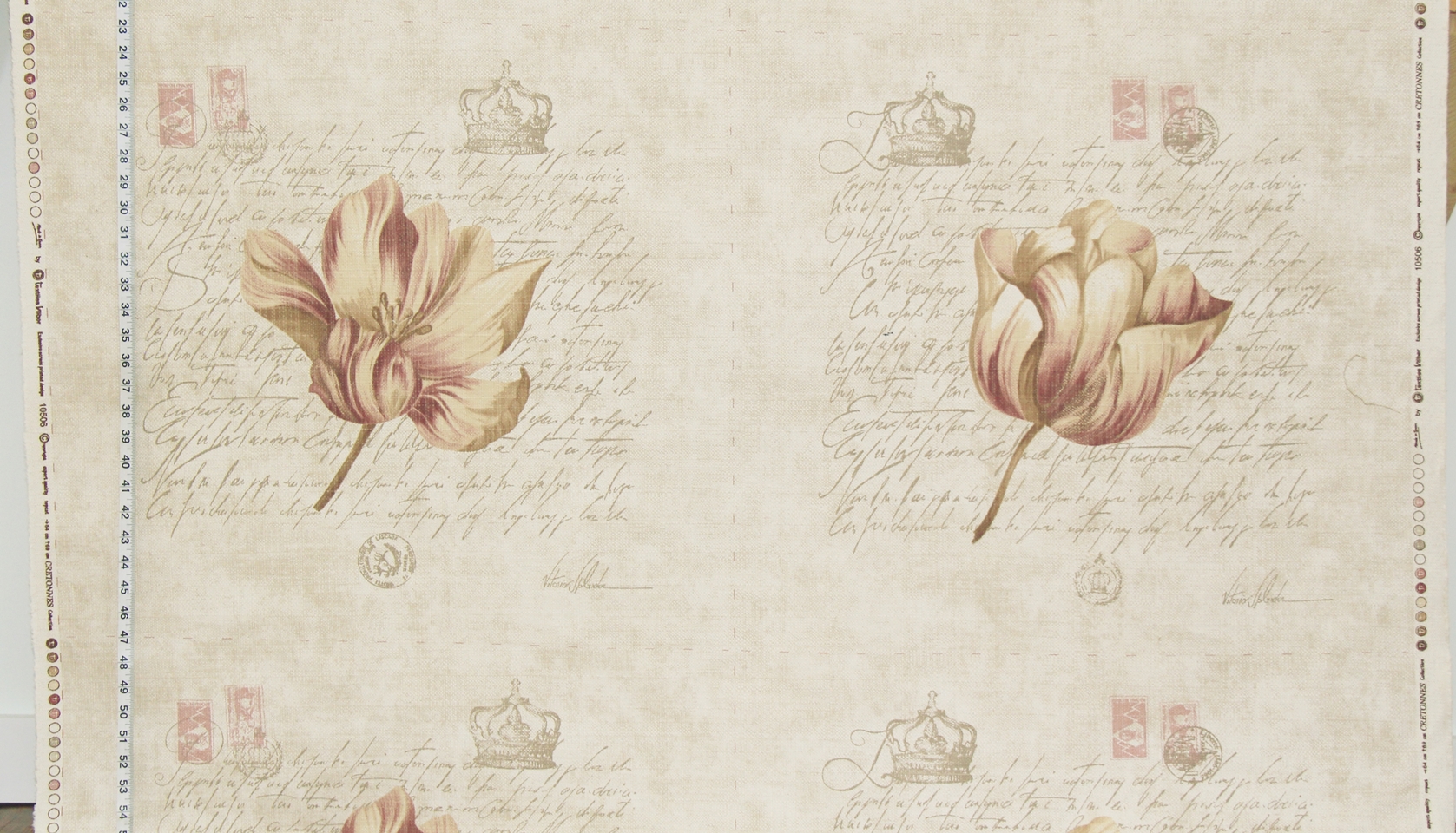 This tulip fabric has been marked for cutting.
There are dotted lines printed on the fabric.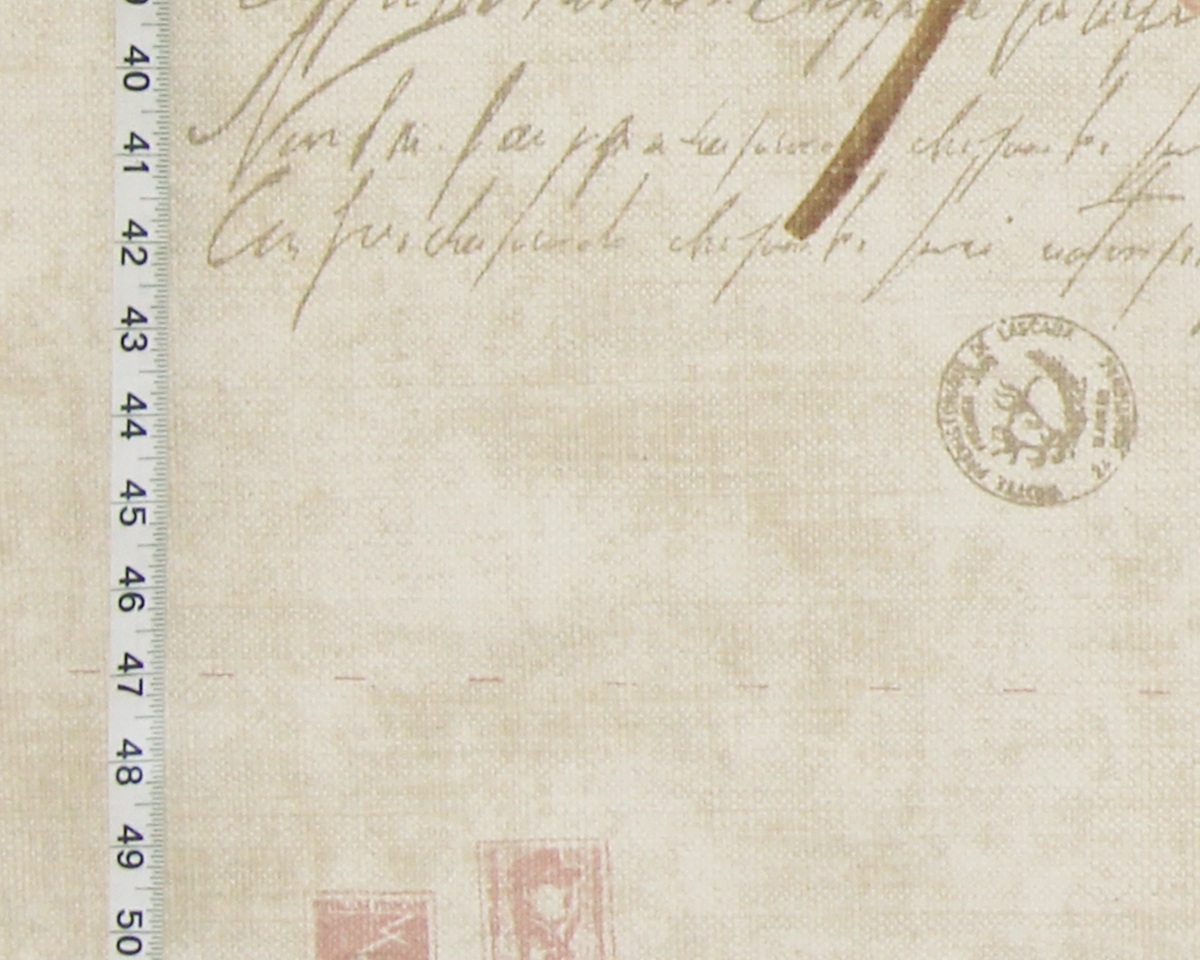 The last pillow top, or chair seat upholstery fabric,
is very different from any of these.
Two different letters with stamps and postal marks are done in neutrals,
with just the dark brown red stamp for punctuation.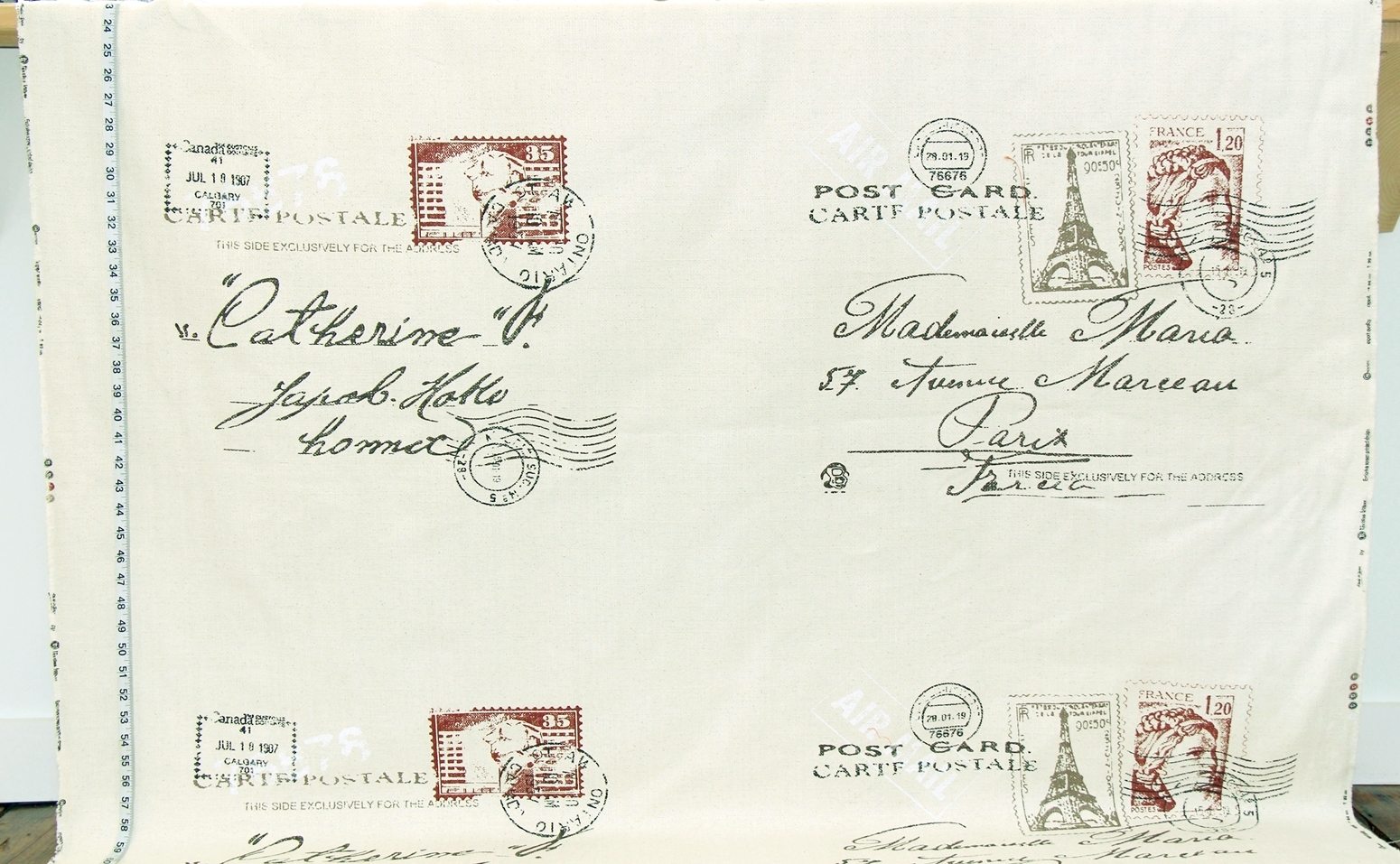 This fabric has not been marked,
which gives more flexibility for its use.
These are being sold in 23″ increments,
so, one will get both letters, next to each other.
Will you make a front and back of them?
Or two pillow with different fronts?
We do have the ground cloth for this,
if someone wanted to back their pillows
in the same, but plain, fabric.
For those that want a quick project,
these are an easy way to update a room,
as they are already laid out for use.
These can be seen in the
_____________________________________