New fabric samples have been listed.
These are  being sold  with all colorways,
grouped together.
Quite a few of the new samples groups are exotic animal skin patterns.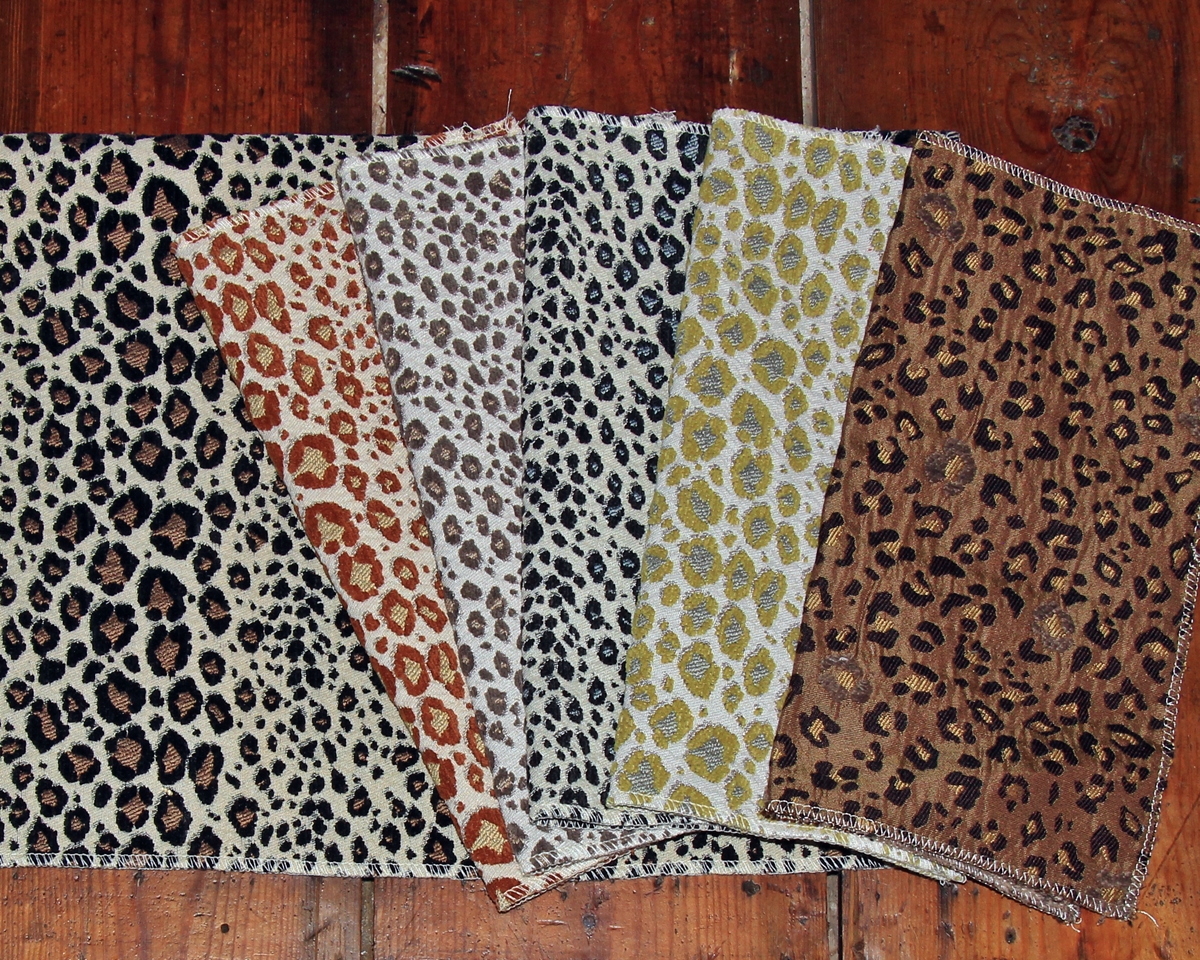 This group of seven are woven upholstery weight.
There is also a group of six with neutral and grey colors-
not quite a true animal pattern,
they do remind one  of an animal skin pattern.
They are also woven.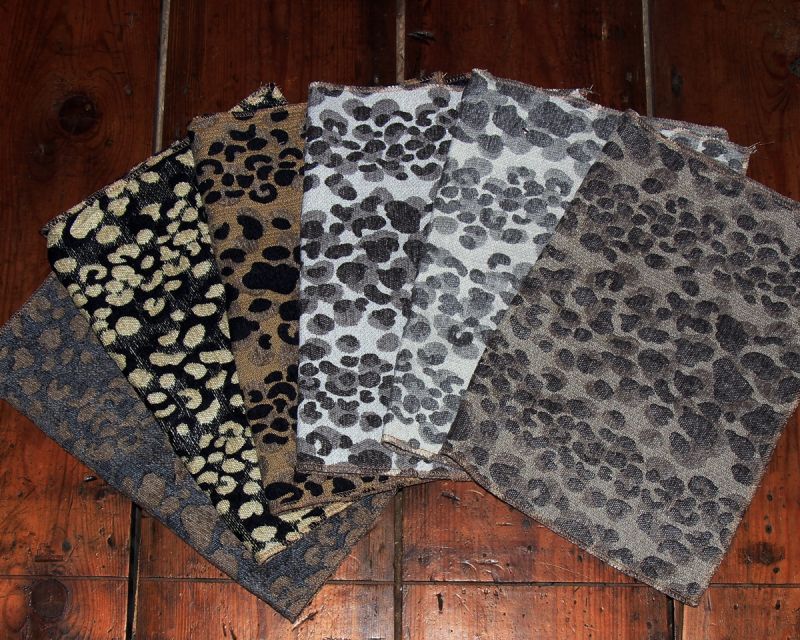 Another group has a dotted animal skin look.
These would be fun for small clutches or purses.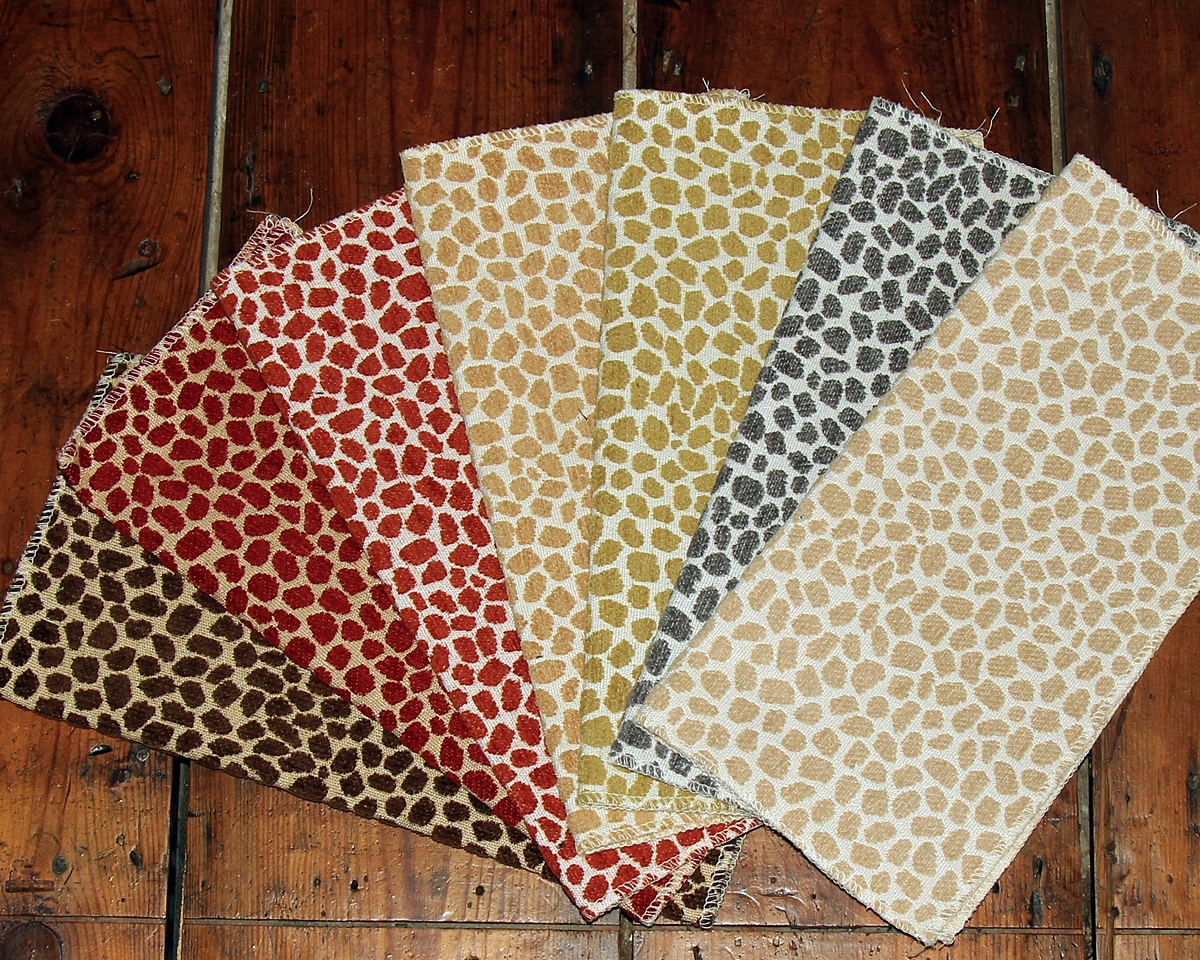 These samples are fabrics we have never carried, or are samples of fabrics that have been discontinued. For me it is fun to go through, and look at them. And, I love seeing them grouped together.
For people who are looking for other things to work with
there is a pair of wine fabric samples.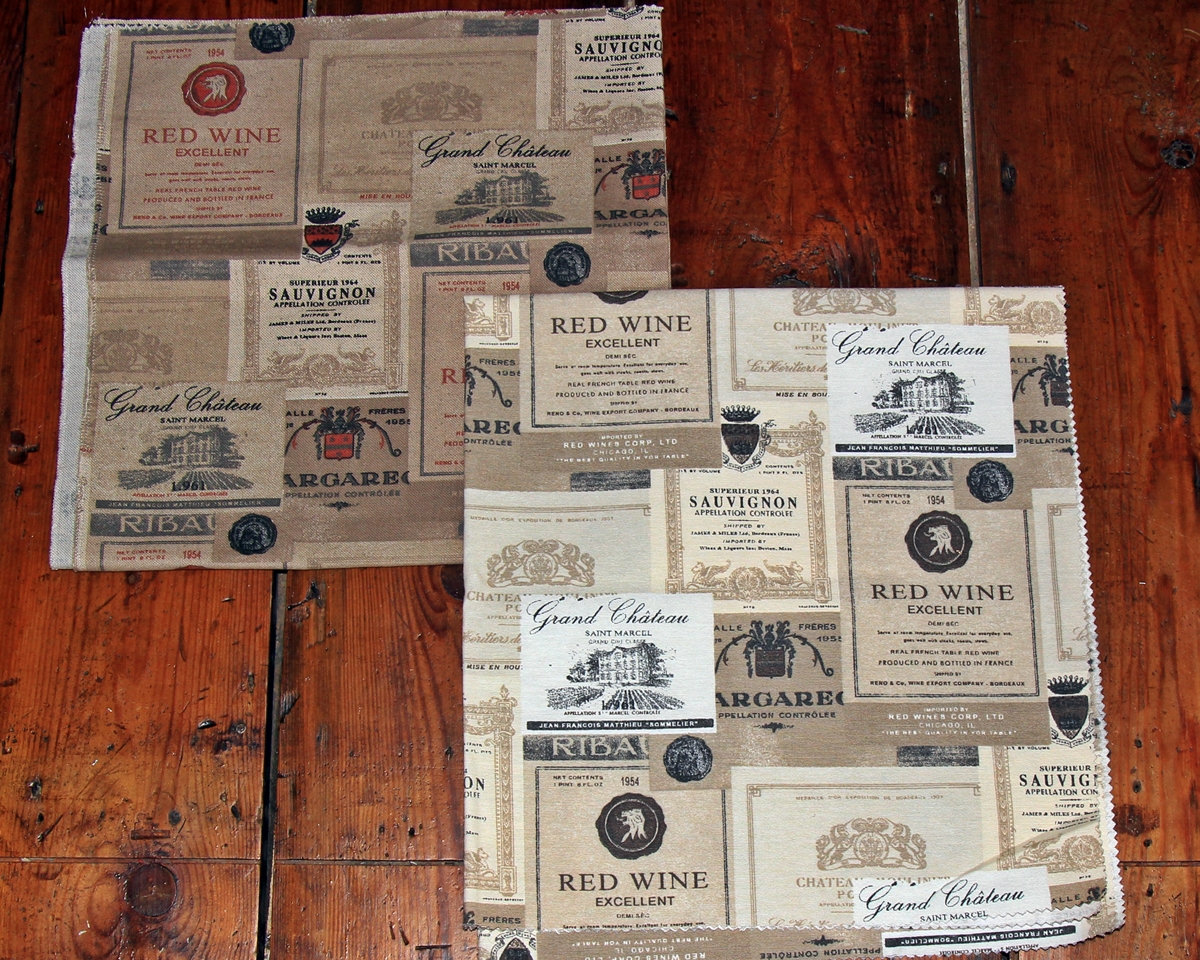 And there are several samples of an Indian Toile.
The placement of the pattern is not the best,
but, if someone doesn't mind fussy cutting,
they could be used –
perhaps in patchwork.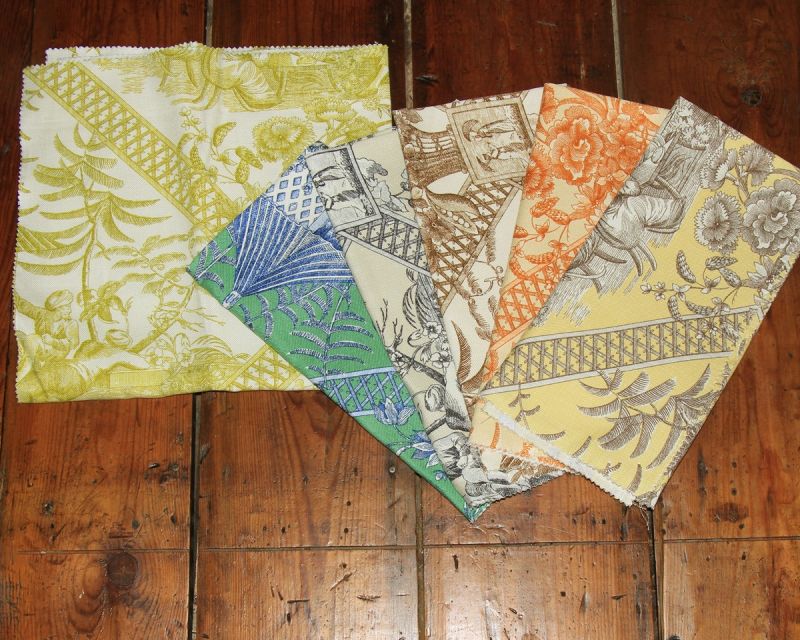 One of my favorite patterns was this  Asian acrobat fabric.
After this photograph had been taken,
I found a third colorway- it is shown in a separate picture.
So all three are being offered together.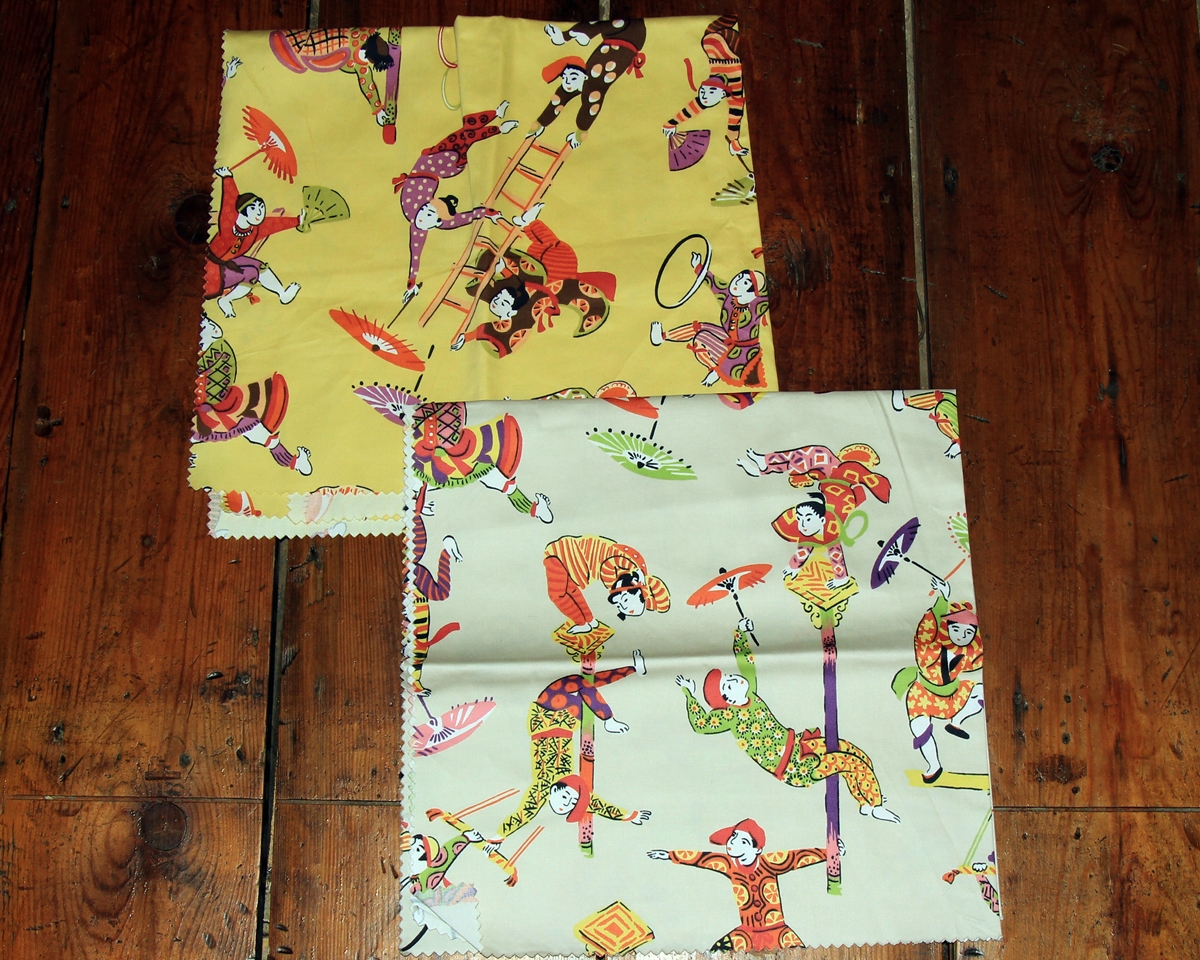 A French Toile de Jouy patternwas also listed.
It comes in two colors-
dusty rose and smokey blue.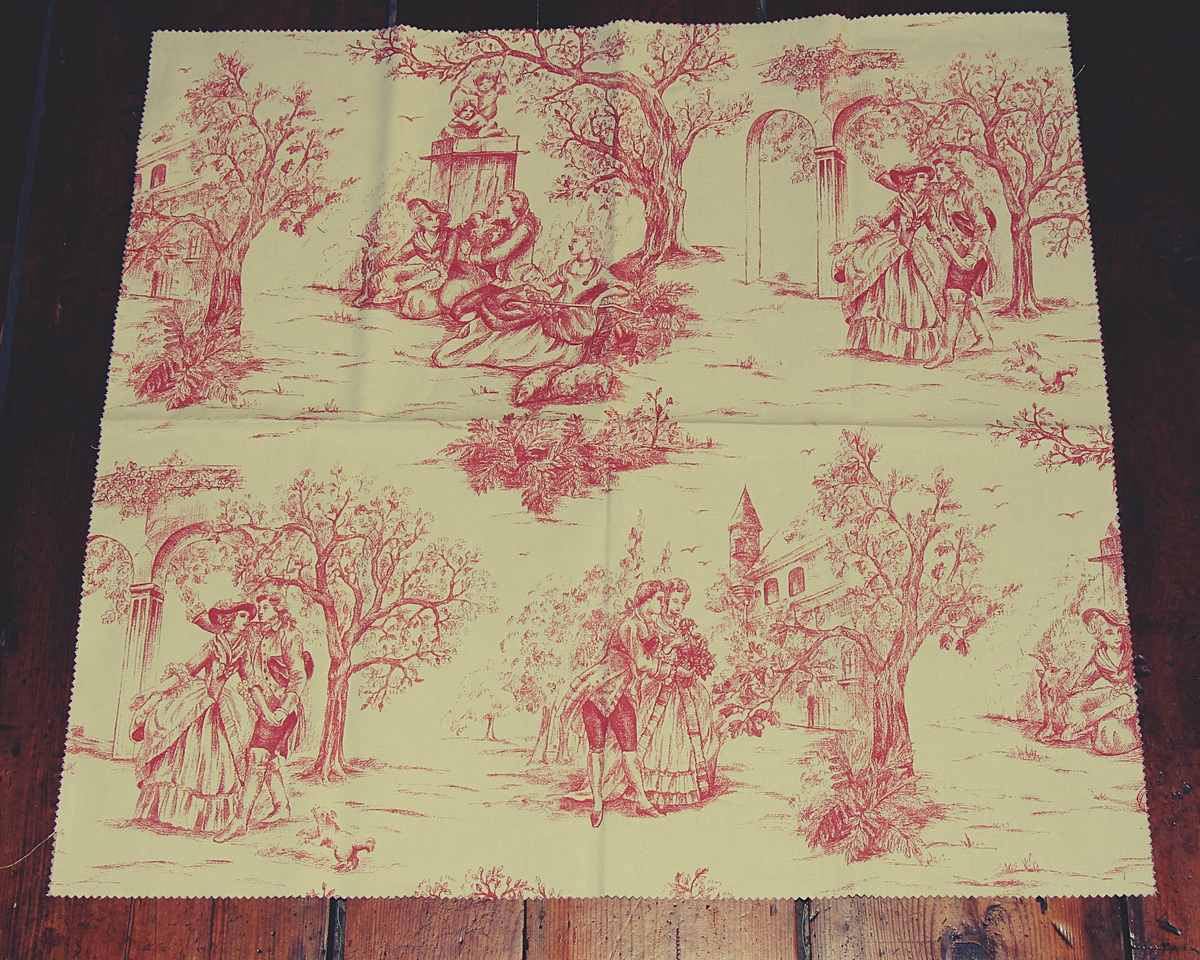 Four batik samples come in a nice array of colors.
These have been woven with a slub,
and would make nice napkins.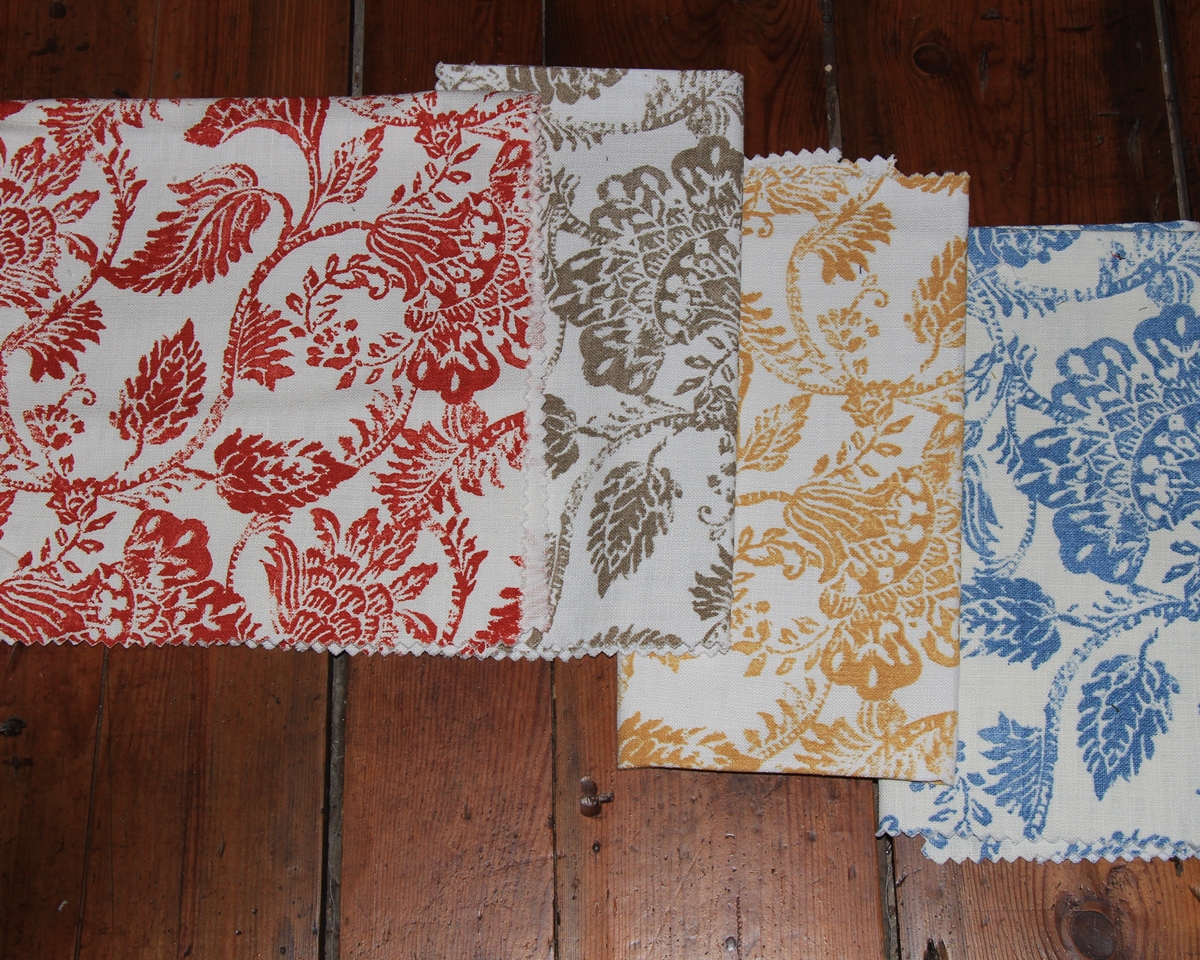 The last samples that were listed were two different seashell fabrics.
One is a print.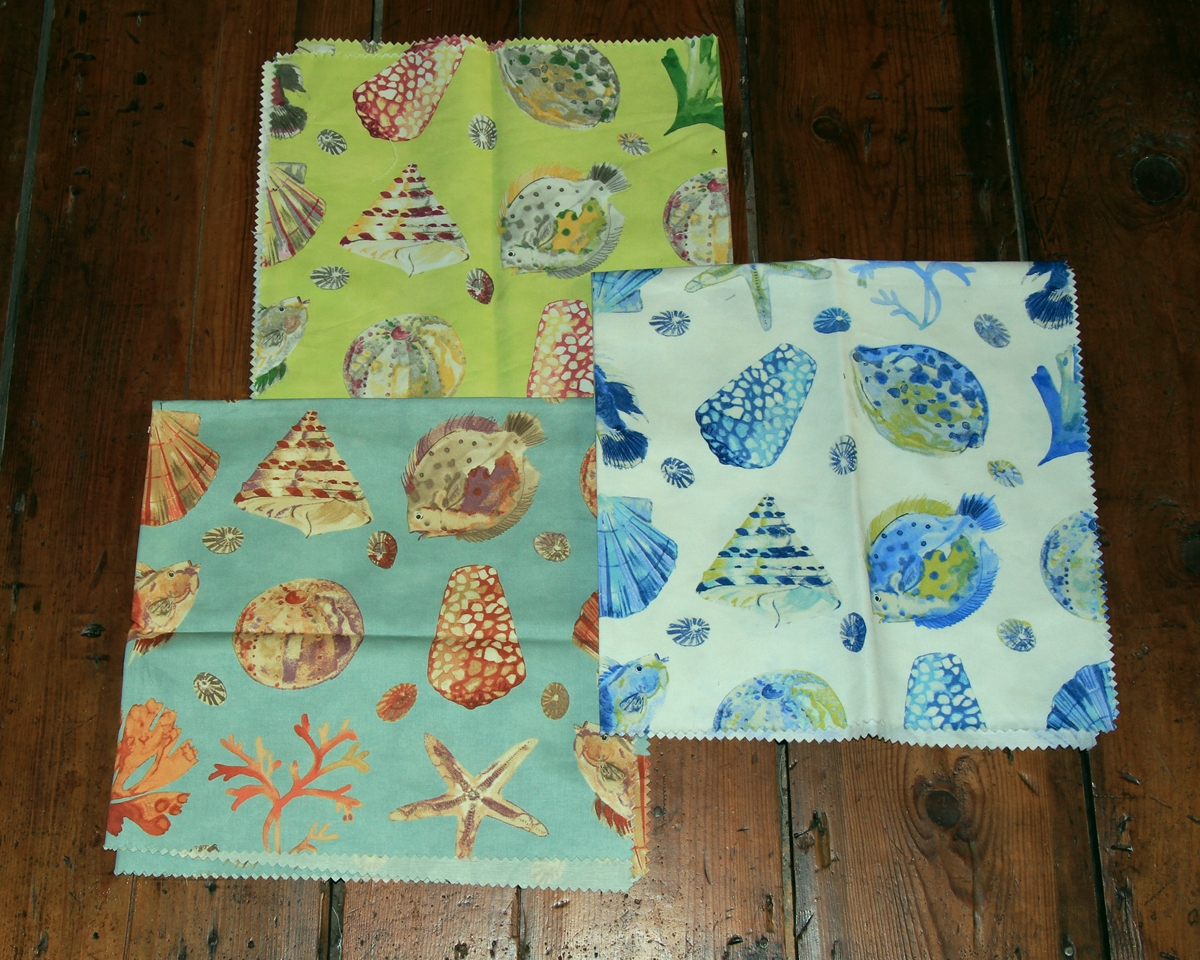 And, there is a group of very heavy woven upholstery fabric.
These are mostly neutrals.
They would make great pillows, totes, or hobo bags.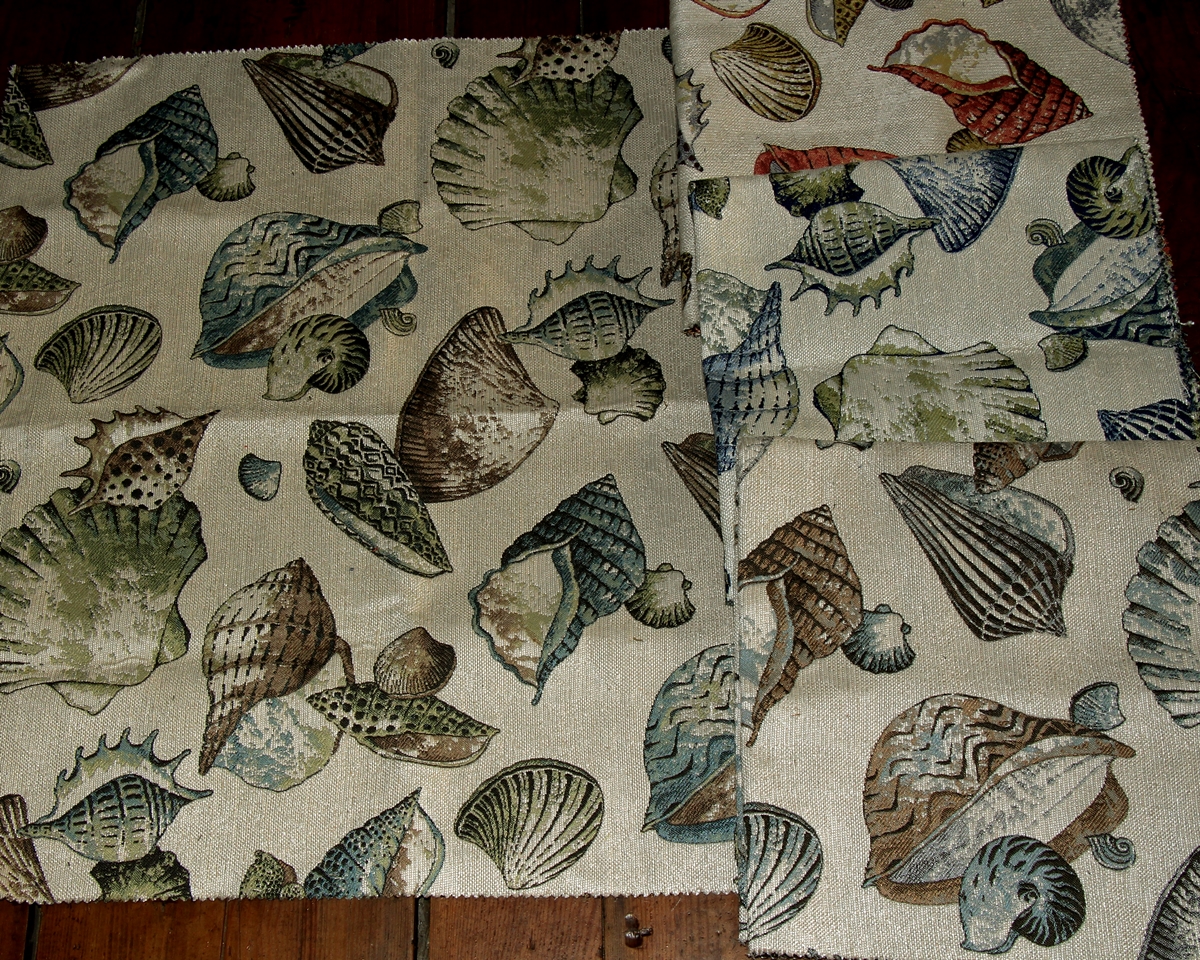 More samples will be listed over the next couple of months.
When we moved the business the samples were boxed up.
So, this will be an on going project.
Hopefully people will be able to find something that they can use for projects.
For home decorating purposes think of pillows, of course.
But, how about custom lamp shades?
Some definitely would make nice place mats and napkins.
And, for those who make clothing,
one could have quite a lot of fun adding these to different art to wear pieces.
See all of the samples in the
_____________________________________________________