Just listed are three new African animal fabrics.
And another one just came in!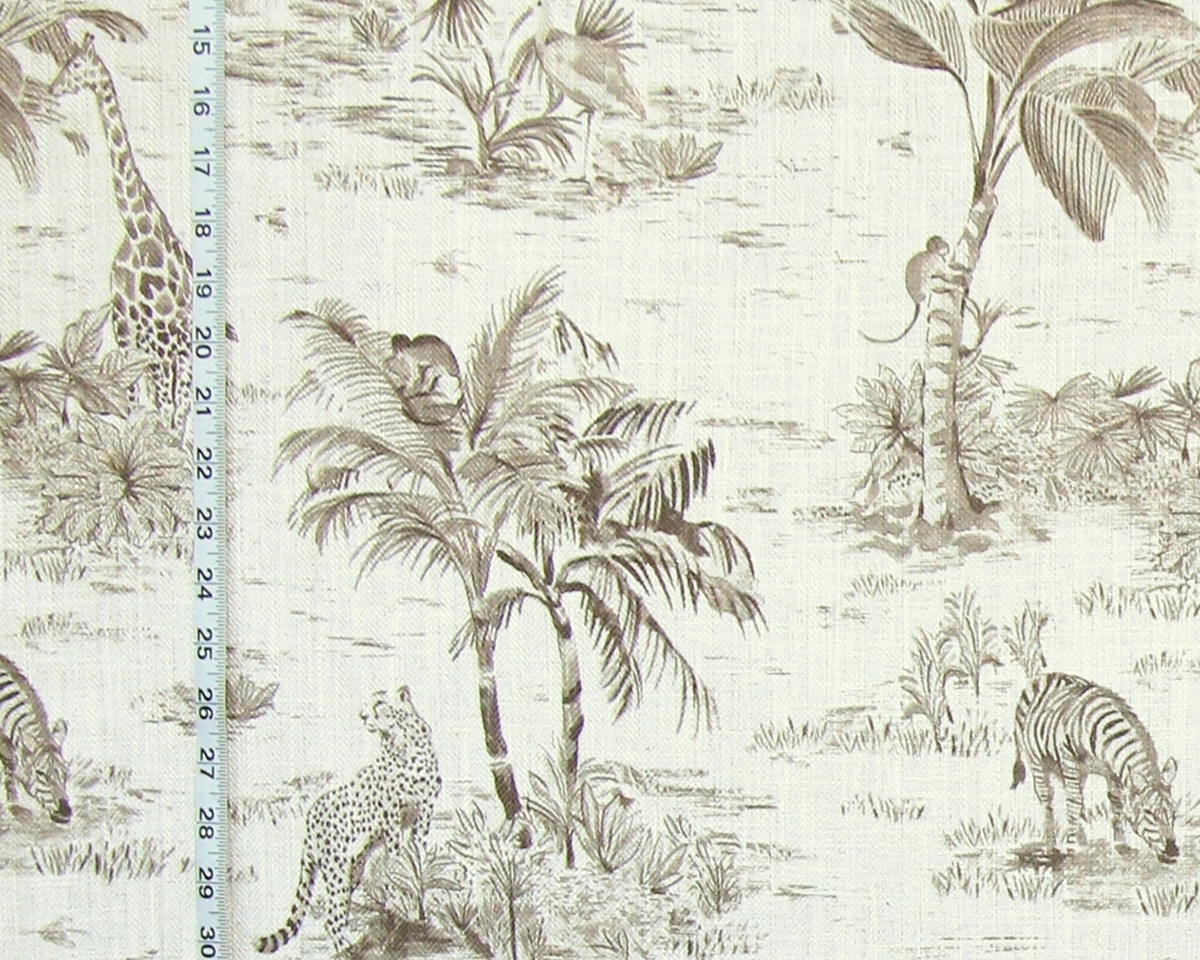 Fabrics with exotic animals are hot.
And the three new African animal listings,
with the fourth to be listed next week,
add to the choices.
The first is a scenic design,
with a giraffe, leopard, and zebra.
A pair of ibis and two monkeys add charm!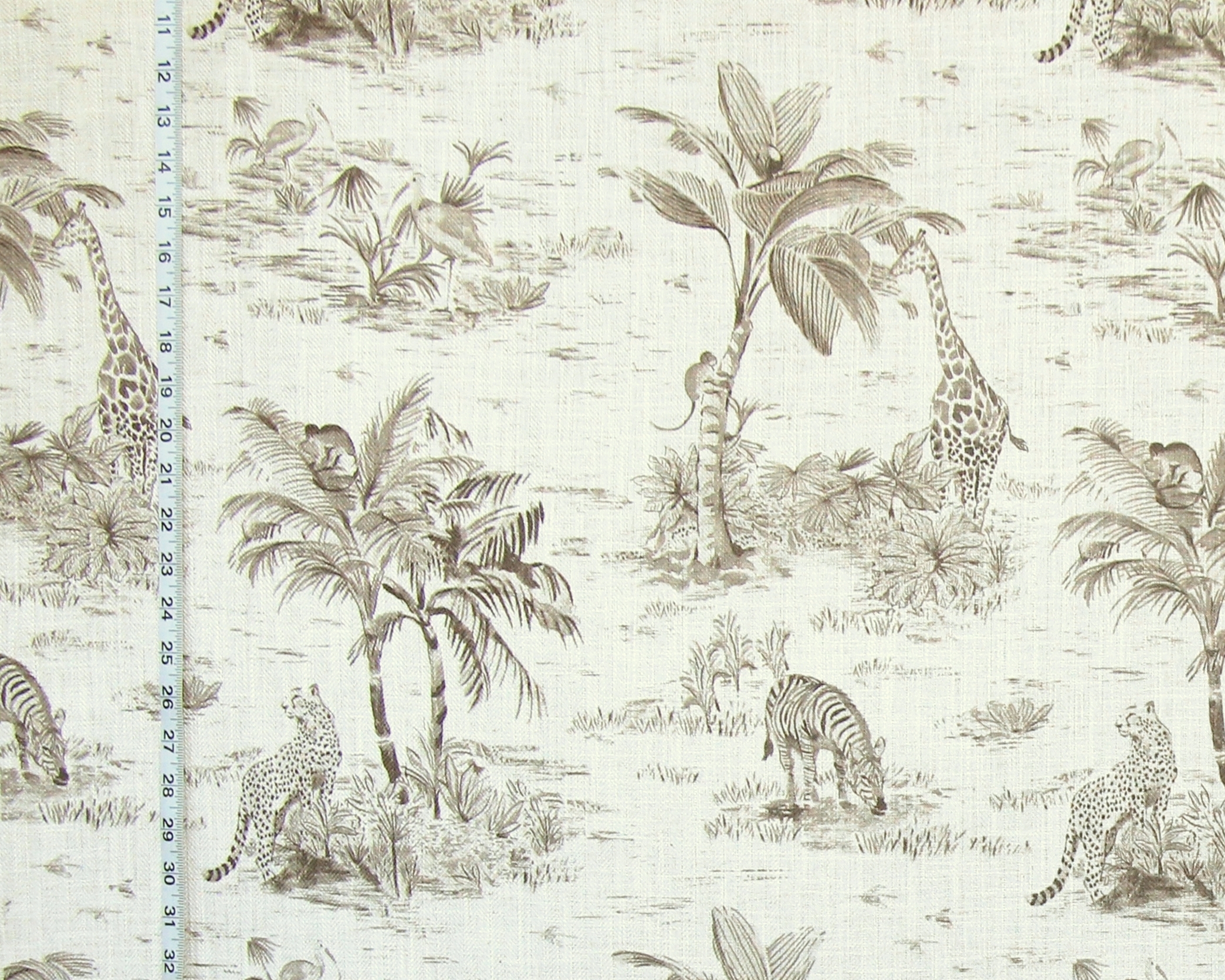 One of the monkeys is climbing up the trunk of a coconut tree,
and the other is in the tree above the leopard!
This is an understated pattern,
rendered as if it were a charcoal drawing.
But, it is done in brown and sepia tones.
This is a smaller scaled pattern than many,
and would do well as a blender for other African or
exotic animal prints.
It would be great as an accent pillow layered with other
more vibrant ethnic patterns or animal prints.
The second new African fabric is also done in neutrals,
but, it packs some punch.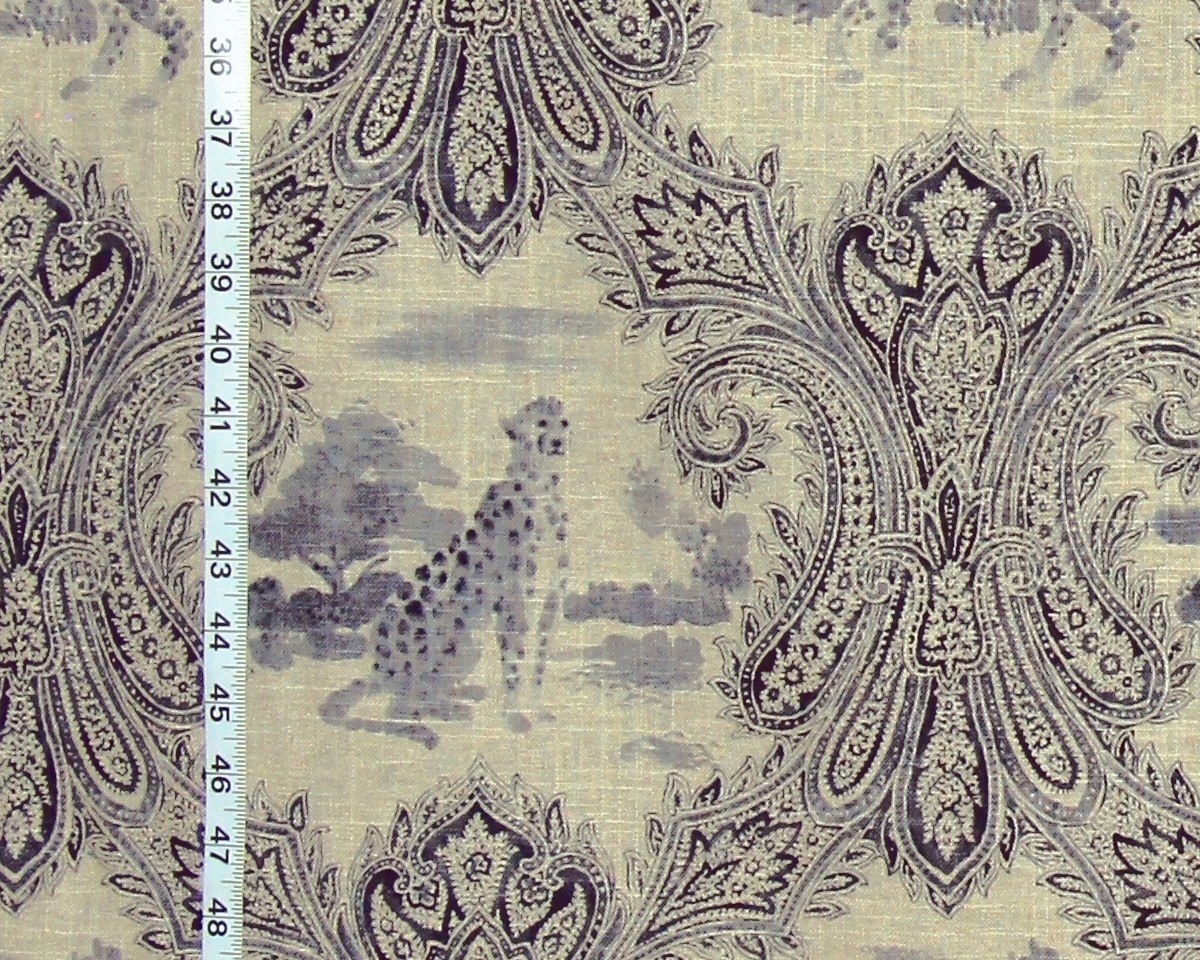 This has two different vignettes.
In one the cheetah is sitting tall,
in the other he is on the prowl.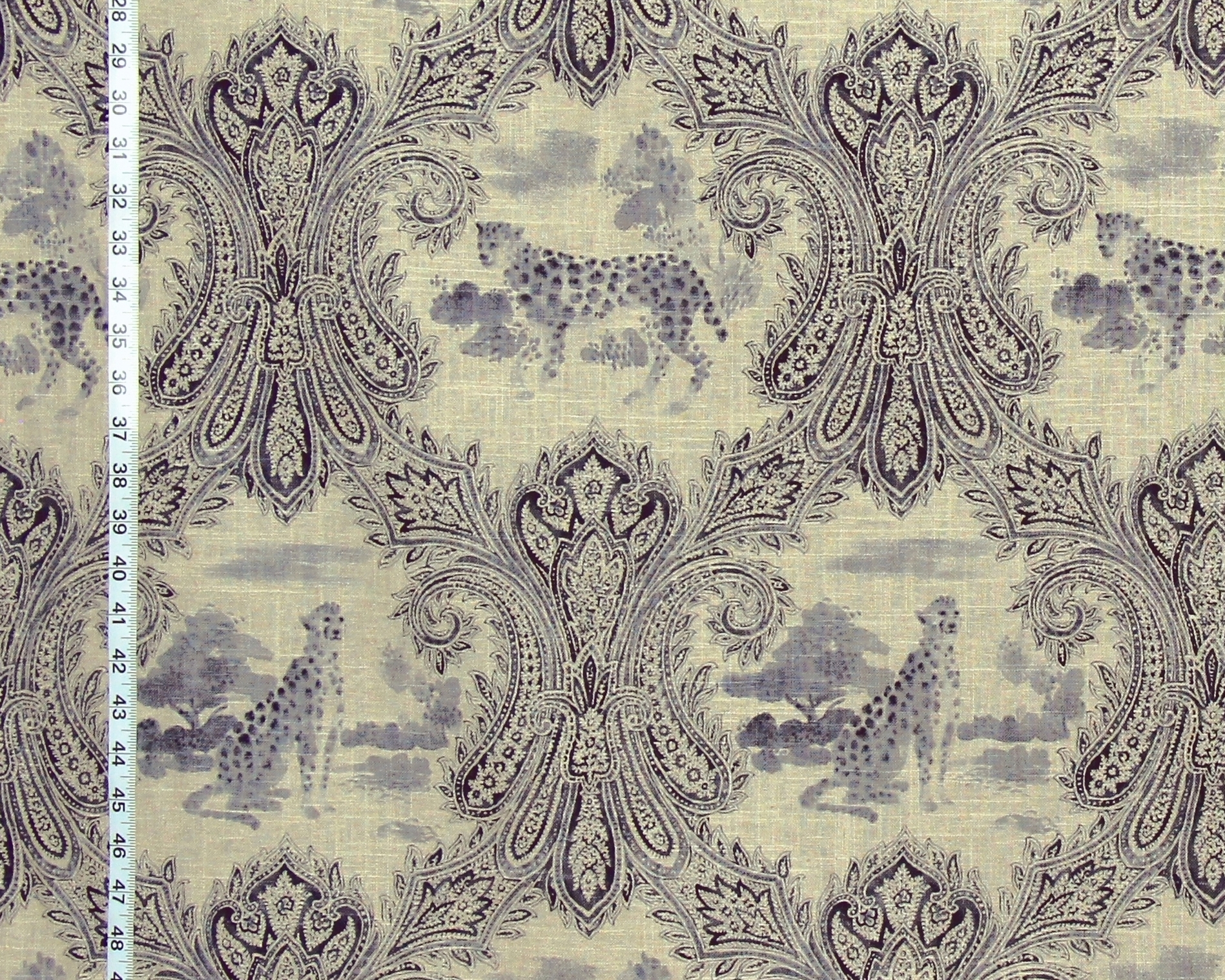 This is done in greys with deep blue and black on natural linen.
The elaborate paisley pattern sets this fabric apart,
and gives it a distinctive look.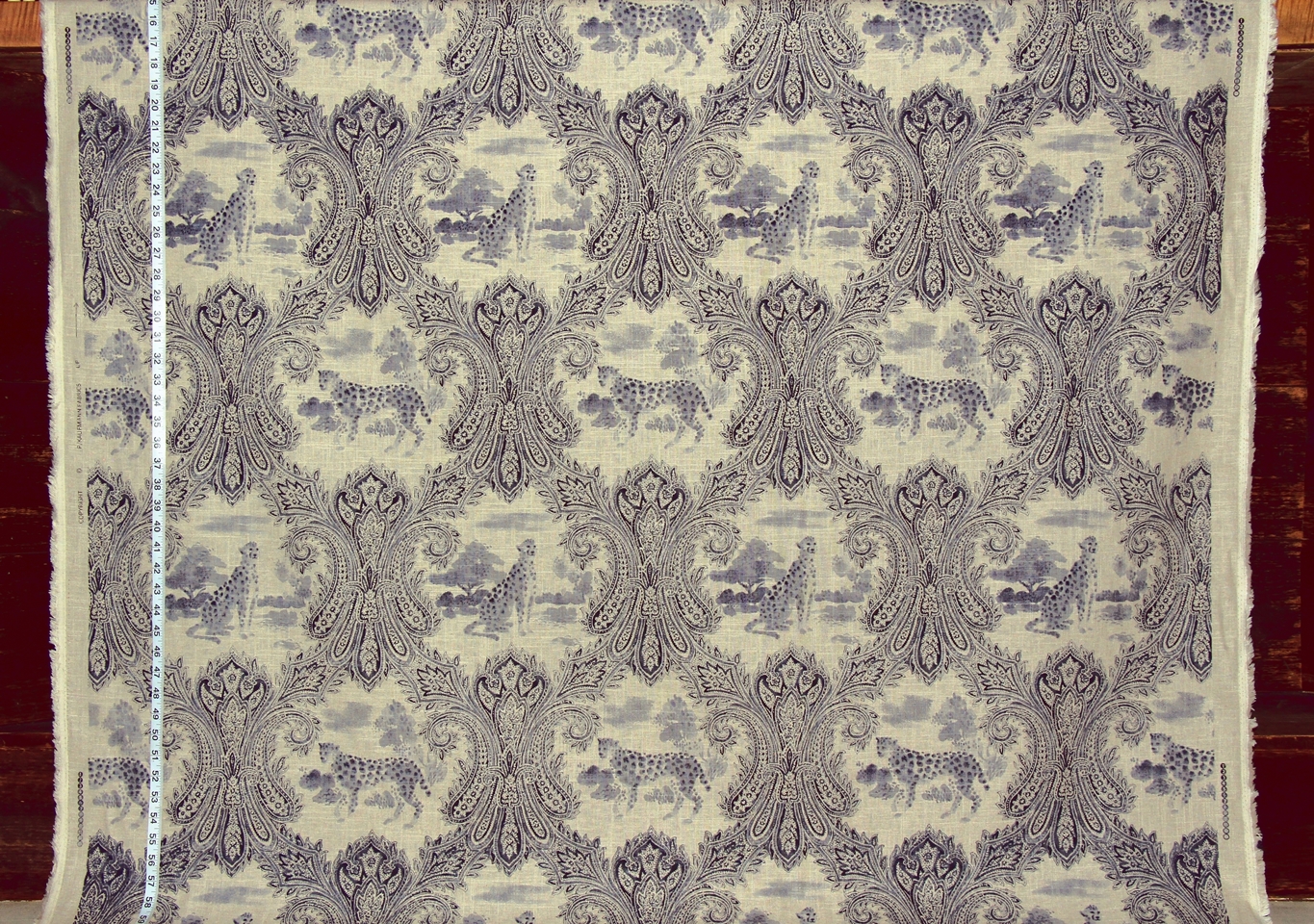 Moving away from the neutral tones
is an African animal fabric that will take one by surprise!
It does not get more whimsical than this!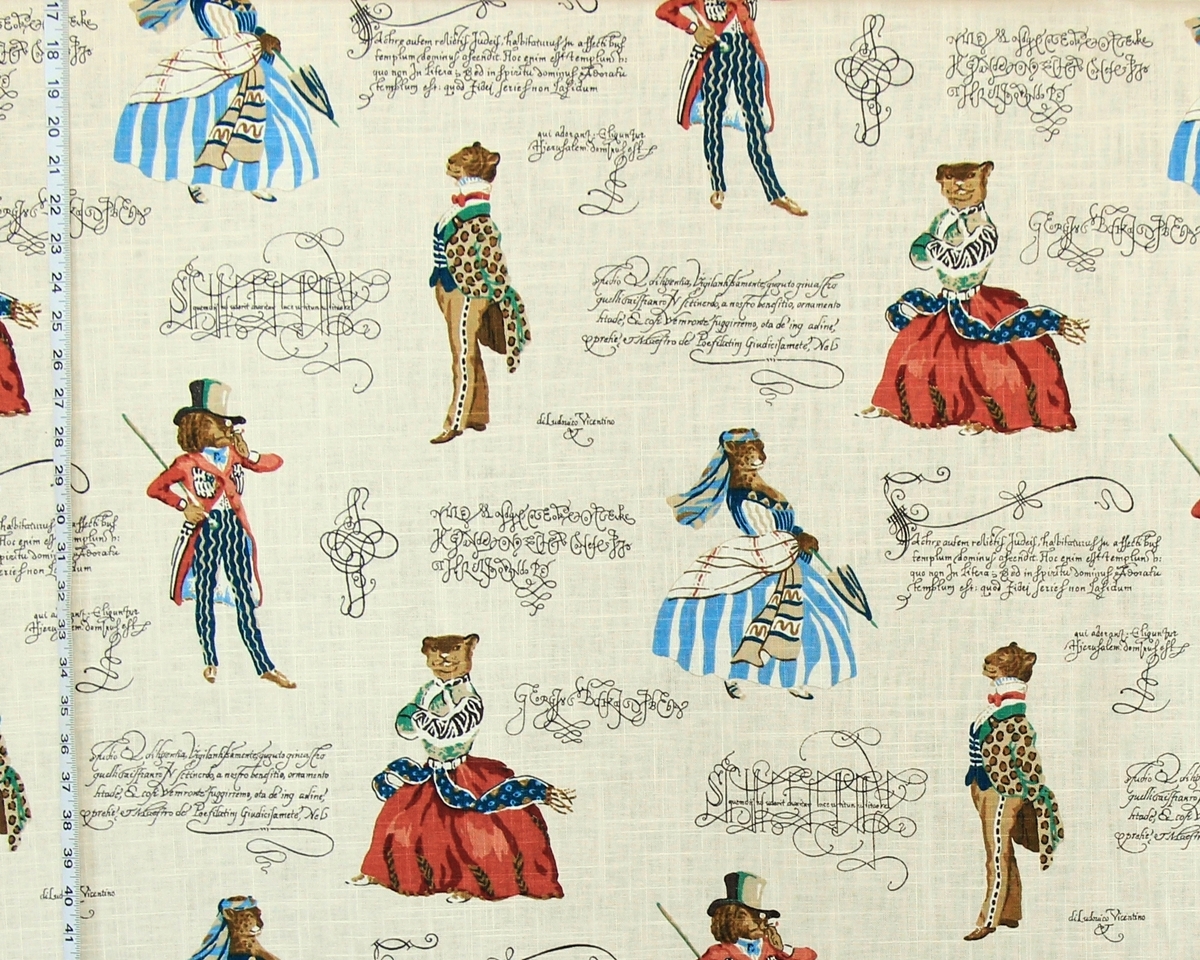 A lady sashays by, wearing a boldly striped dress,
while a lion dandy raises his monocle to watch.
A tiger, wearing a leopard coat, seems to be ignoring another lady,
who is clearly annoyed!
This playful fabric would be a fun addition to a room with an eclectic mix.
I see it combining well with our
leopard Tree of Life fabric,
for those that want bright and fun!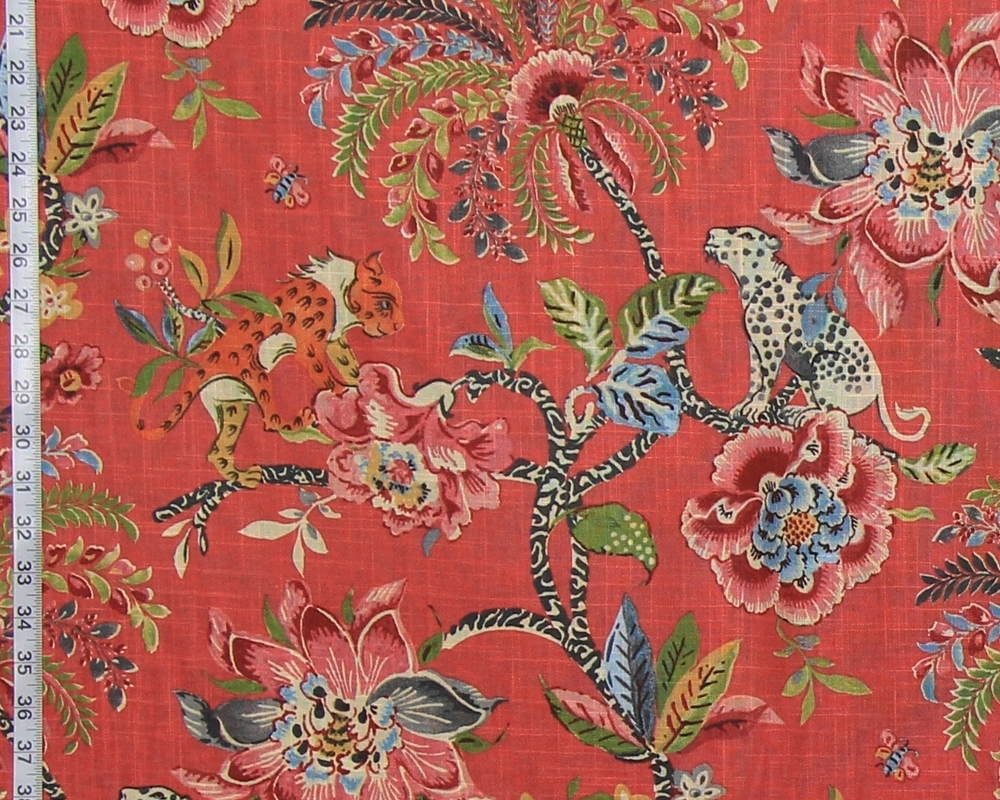 Add a couple of patterns with ikat designs,
and one would have a room that was
unique, with a lot of vital color and interest.
For these and other exotic animal fabrics,
see the
And, see our
African fabric category
for prints that might work with them.
___________________________________________