We have a new fall fabric with pheasants and ducks.
It is perfect for a living room, or library, where one wants a masculine touch.
And, it is a natural for lodge and cabin decorating.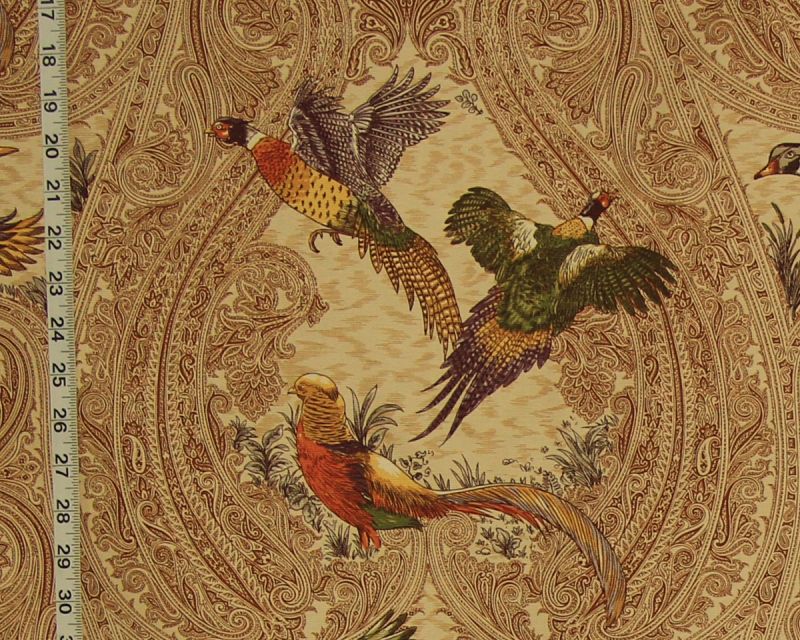 This is a great fall fabric.
It features a large paisley pattern done in brown.
This frames two different vignettes ,  and
forms the background for the  flying birds and ducks.
The flying birds and the large swirling paisley pattern
give this a lot of interest.
The duck vignette has the cutest wood duck!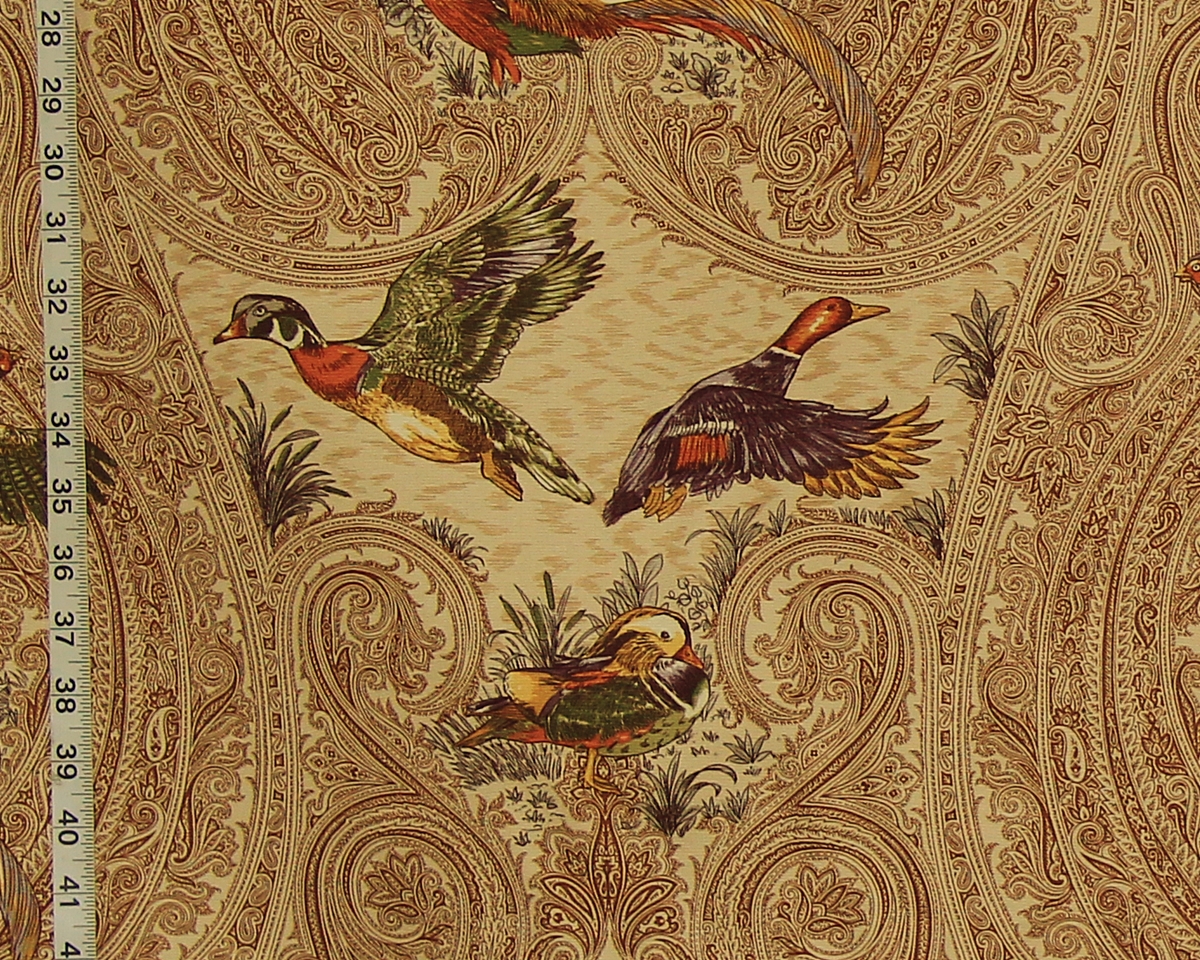 The  monochromatic background allows the
fall colors to sing.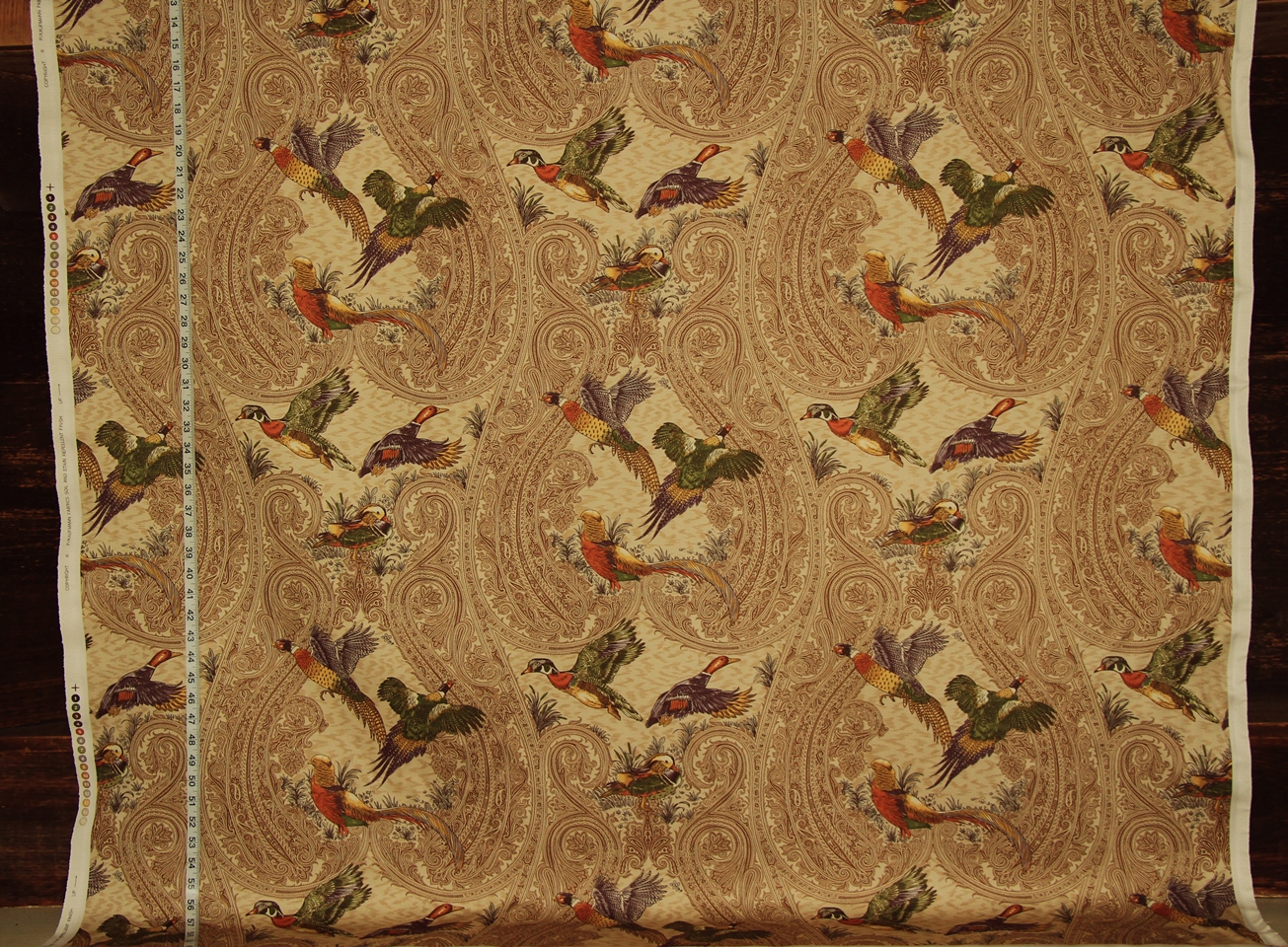 We still have a small amount of another pheasant paisley fabric.
But, it has always seemed more holidayish rather than fall.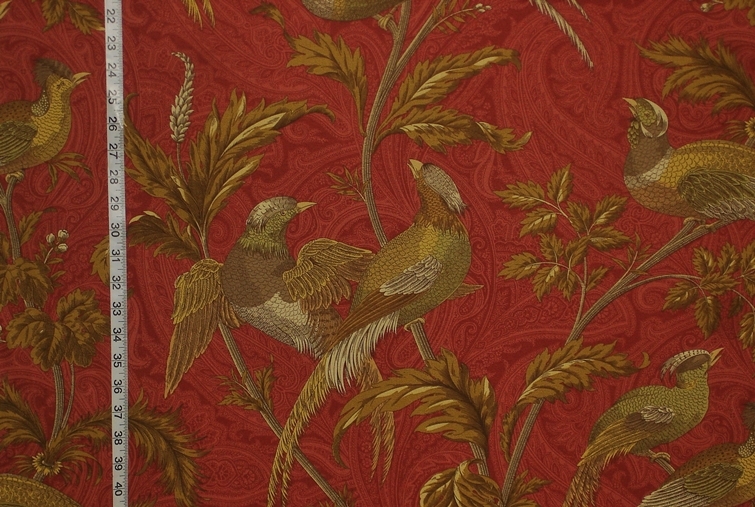 Other fall fabrics include the
Hunting Fishing Toile Fabric.
This features two scenes,  and is done  with a distressed look,
which gives a vintage look.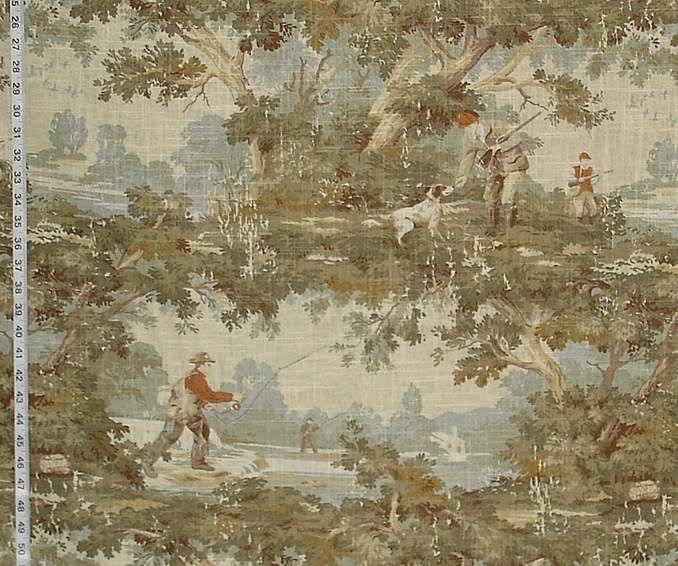 Our Moose Mountain Fabric
takes a more light hearted approach to fall!
Done with layering of silhouettes, the  fabric has a country look,
touched with whimsy.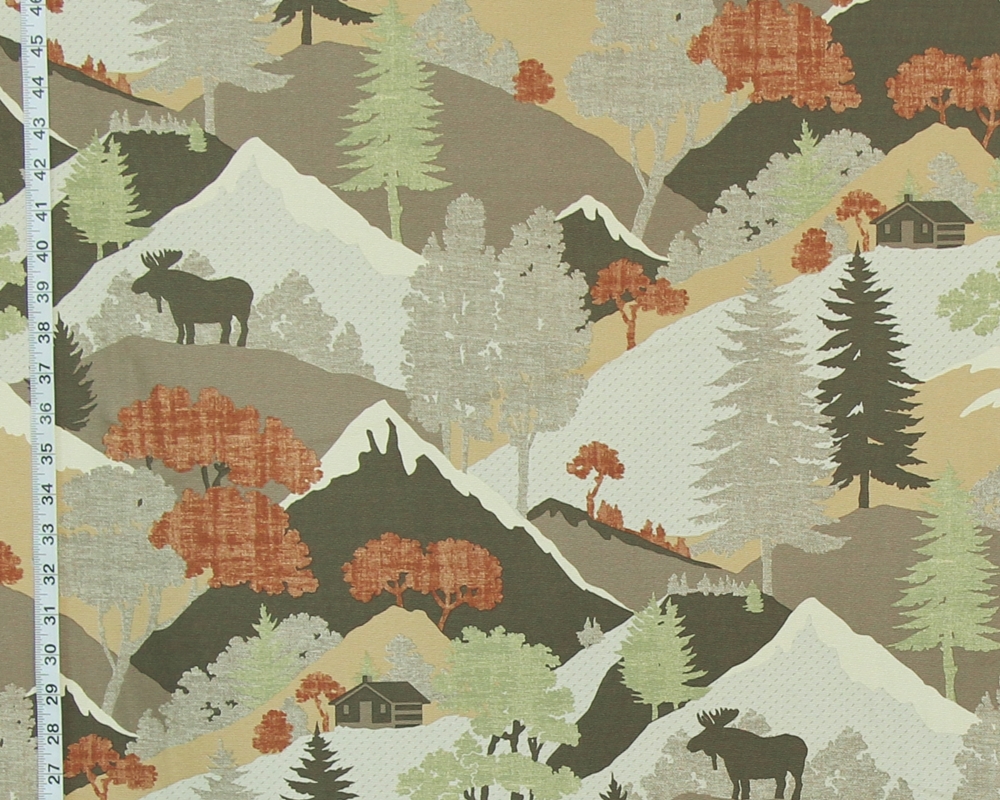 Our Lake Cabin Fabric is another one that says fall.
Leafless trees and flying geese ,
as well as the coloring say summer is over.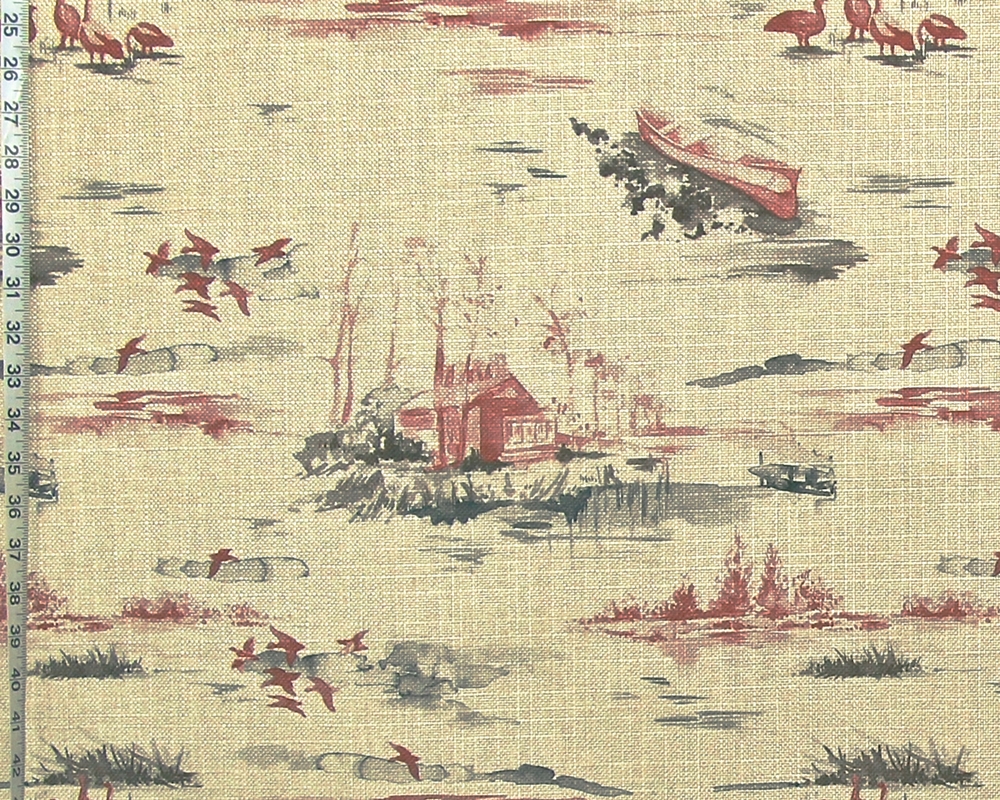 We do have many fabrics with fall coloring,
but the above are the ones that have a pattern that is about fall,
rather than  a pattern that has fall coloring.
For  all of these see the Lodge Cabin Decor category. 
________________________________________________