This week the fabric that sold the most was the
RED DEER FABBRIC
This is a scenic toile fabric with stags, does, and fawns, in the wild.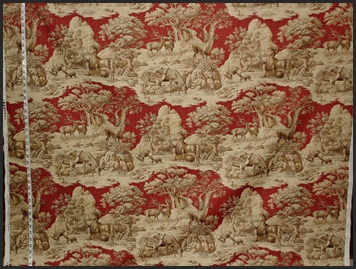 DEER TOILE FABRIC
This comes in a deep blue, gold, and a most unusual aqua tone.
and there is a compaion fabric with
pheasant feathers on a plaid background.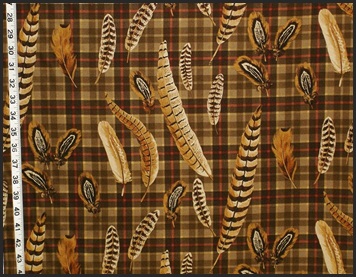 PLAID FEATHER FABRIC
Other fabrics that got a lot of interest were fabrics that were mostly brown.
The new BROWN SQUID FABRIC, with turtle, lobster, crab, blowfish, and gold fish,
 the brown GEORGIAN HORSE TOILE FABRIC,
the FAUX LEATHER FABRIC,
and other brown toiles had the most sales.
This was rather a surprise! It has been a long cold winter for many, and one would think one would be thinking
SPRING!!