This week has been all about green fabrics.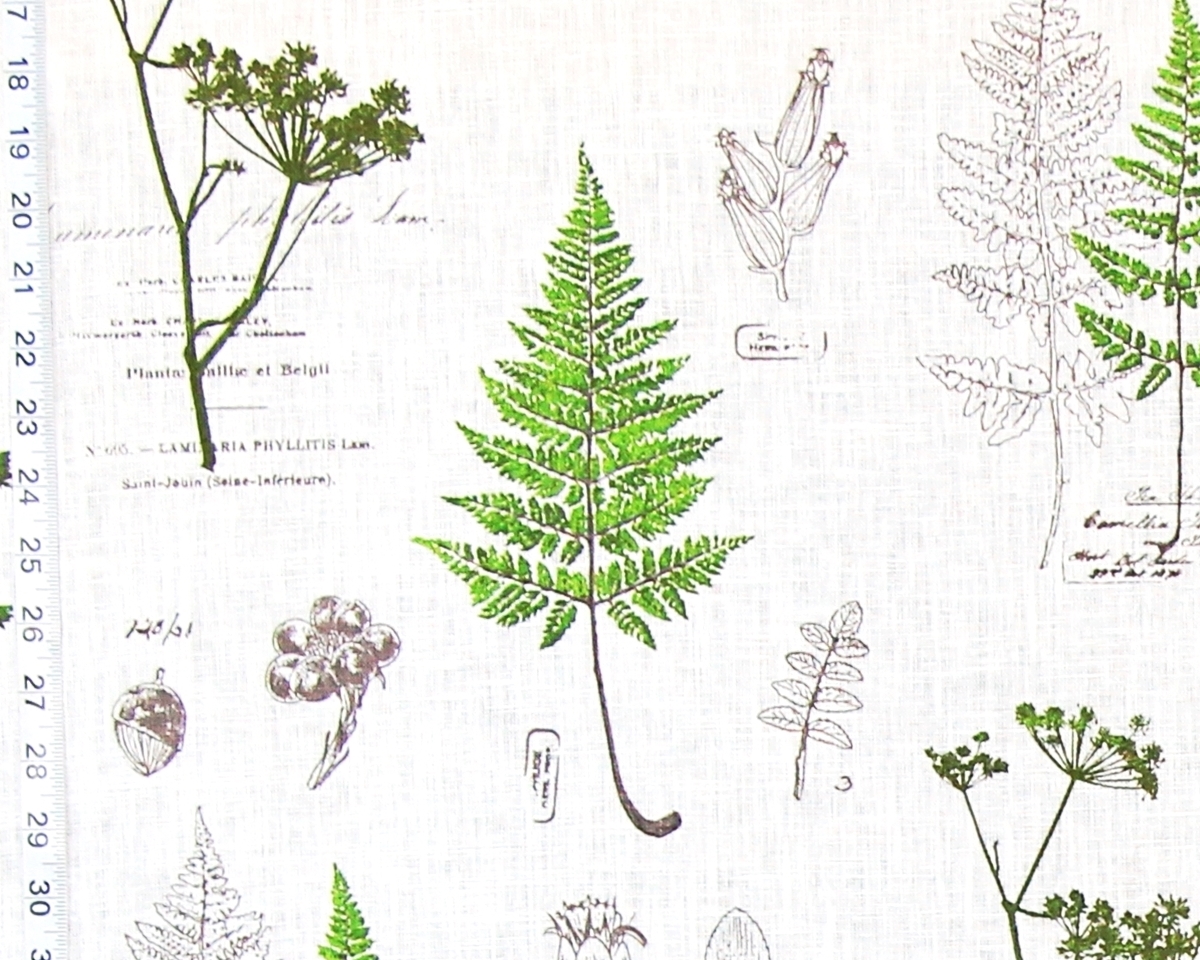 Colors move in and out of style,
and cycle round.
One year orange is getting a lot of love,
the following year it is another color.
But, right now green is very popular!
We don't have many basics that are green.
But, the Clarence House Epping
is a tone on tone green striped fabric
that is upholstery weight.
It is a pine green fabric.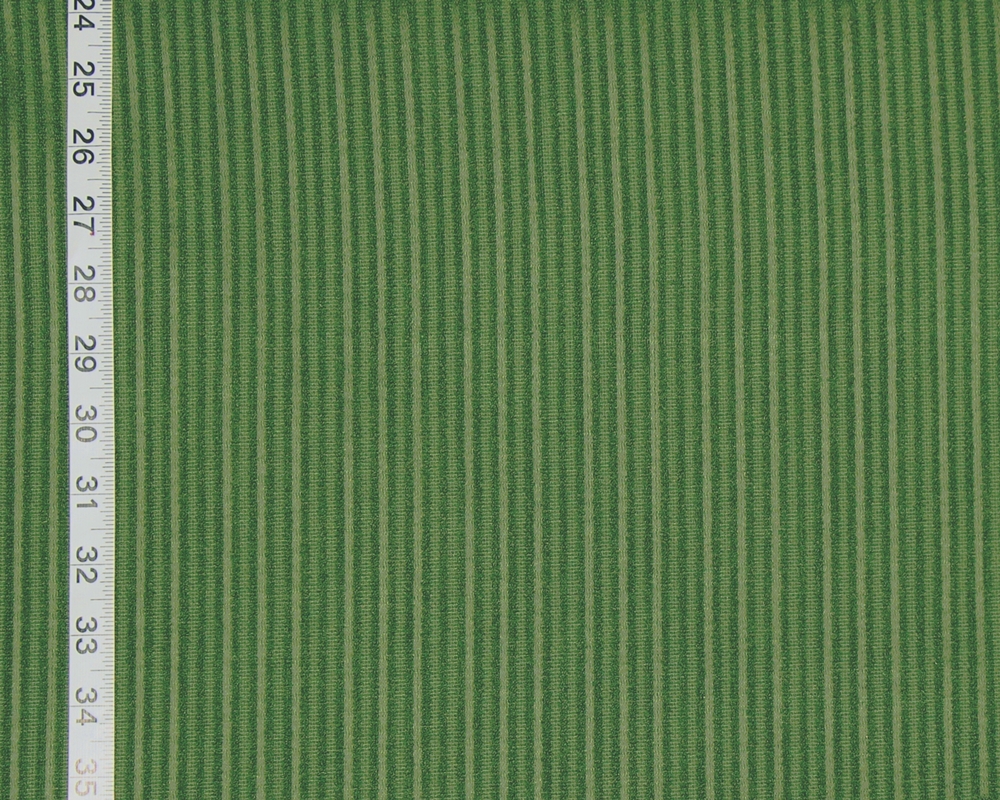 And we have a few green checks.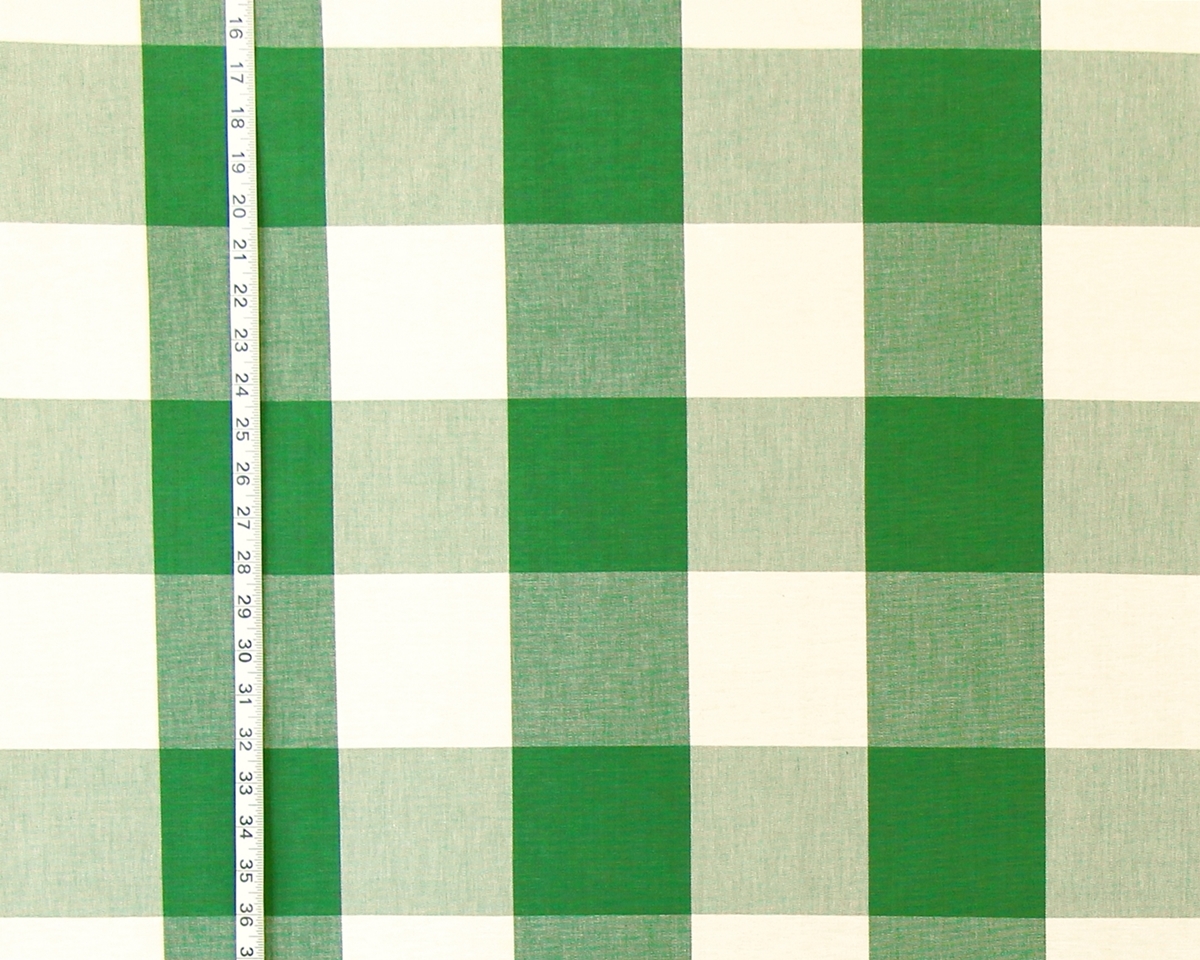 There is the bright green 4″ buffalo check, Kelly,
which is a strong green.
The mid-sized buffalo check, Spring,
is more muted,
and more easily used.
It would be good for cabins or a home.
There is also a yellow green that is a bit bolder.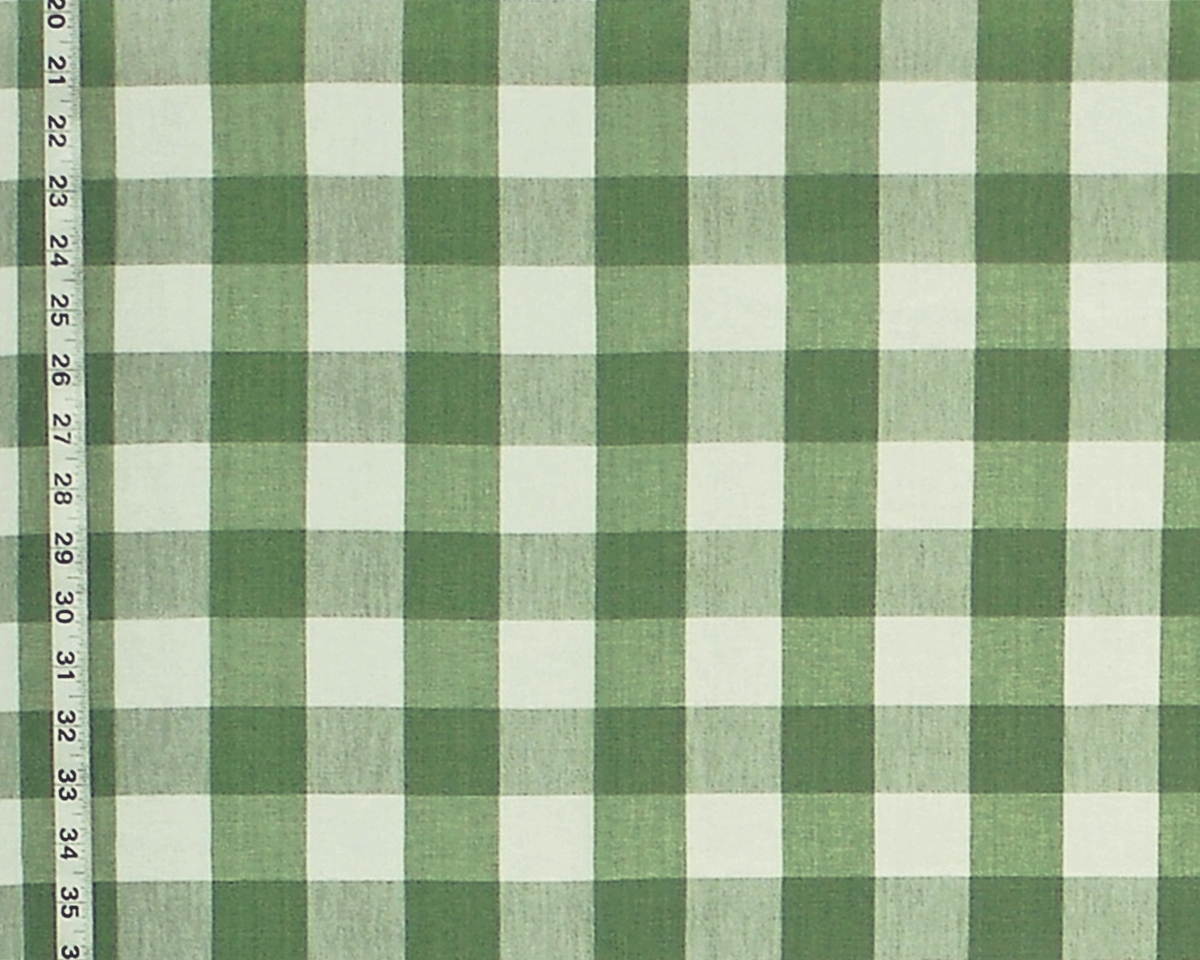 Like all colors, there is no true green.
As green is a secondary color,
it will always move to either a blue tone or a yellow tone.
Pine green and lime move toward yellow,
spruce green and teal green move toward blue.
Which color you are looking for will depend on the other things in
the area into which you wish to add the fabric.
Some fabrics are a bit easier to use, as they utilize both
yellow greens and blue greens,
such as the fern fabric.
Sandro, by Clarence House,
is a woven upholstery fabric.
It is woven of buff beige and lime green.
It has weave that gives the look of diagonaly stripes.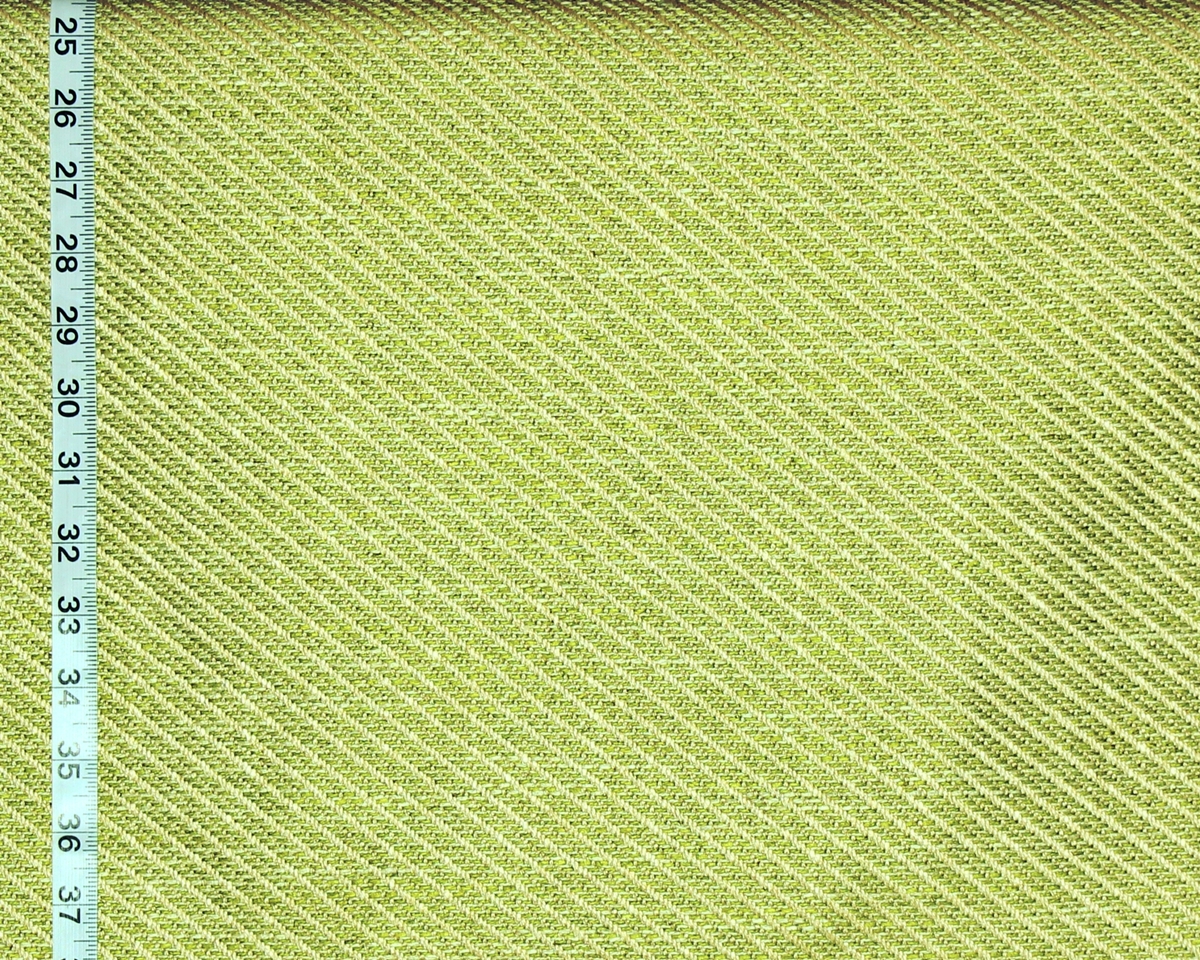 For those that want to make a statement,
Tagore, by Clarence House does that.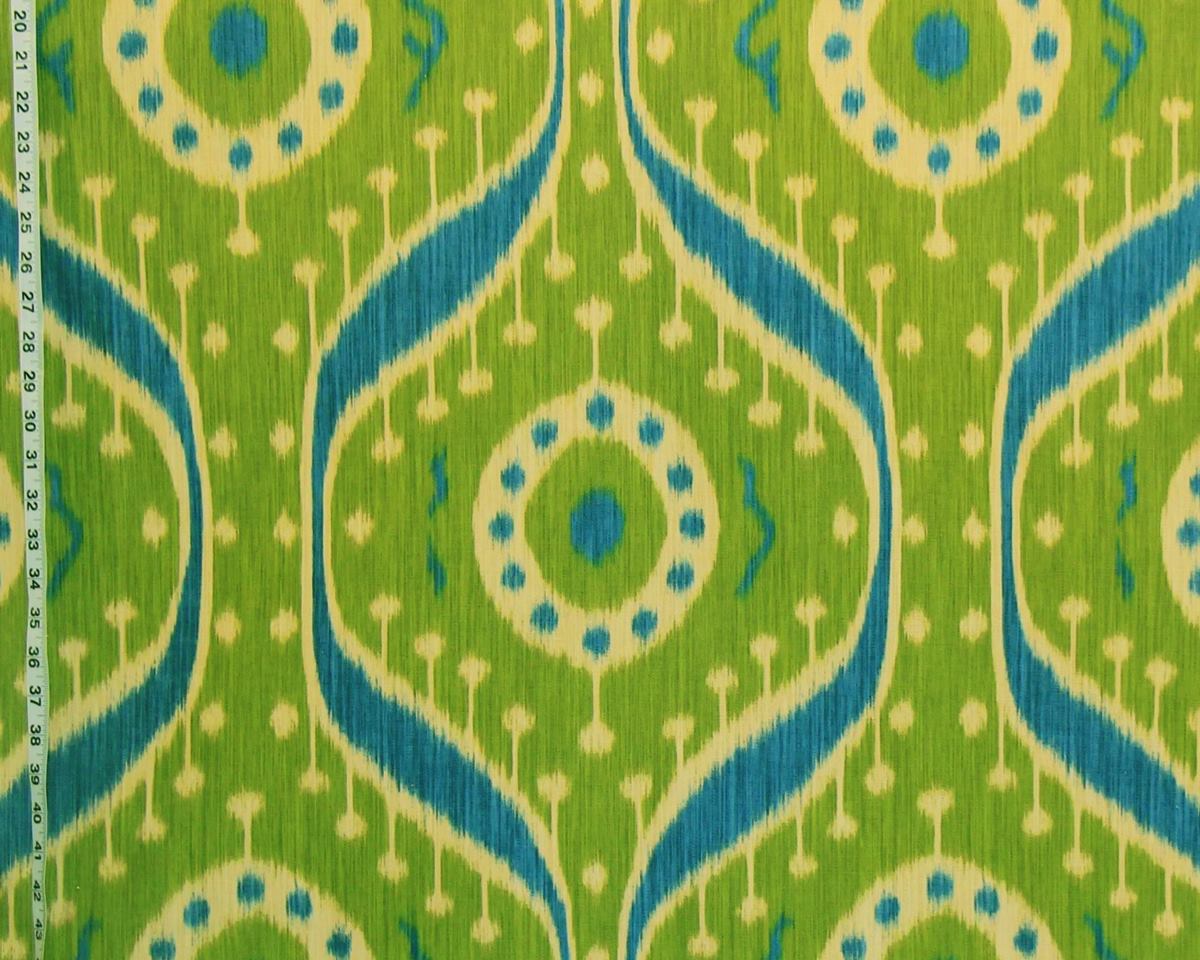 Similar in coloring,
is the Asian Porcelain Fabric
with different porcelain china pieces.
The green and blue version also comes in
blue version, and a red and pink one as well.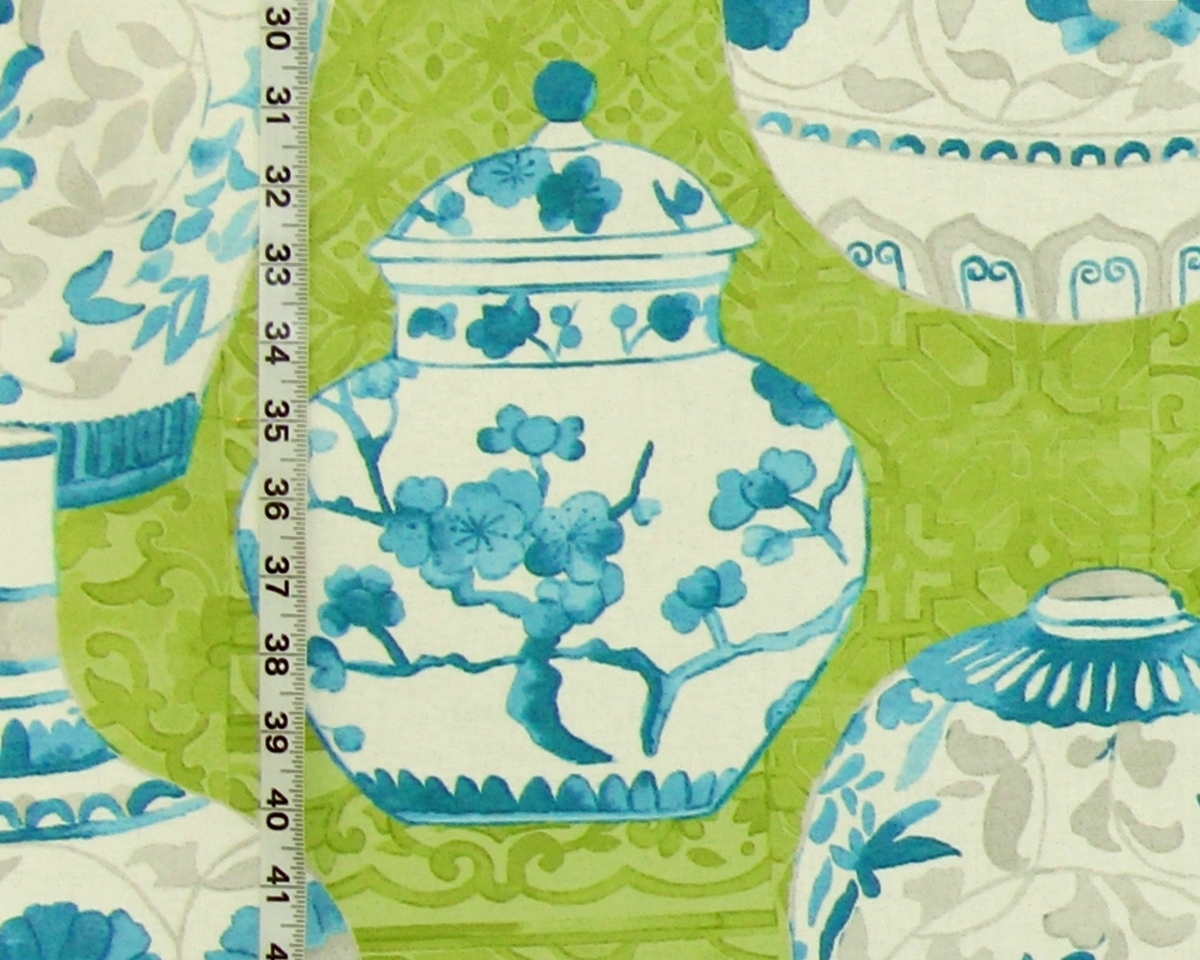 For one who wants an Asian fabric that moves toward
a blue green,
there is the
Japanese Lantern Fabric,
We also have it in a red colorway, and a brown one as well.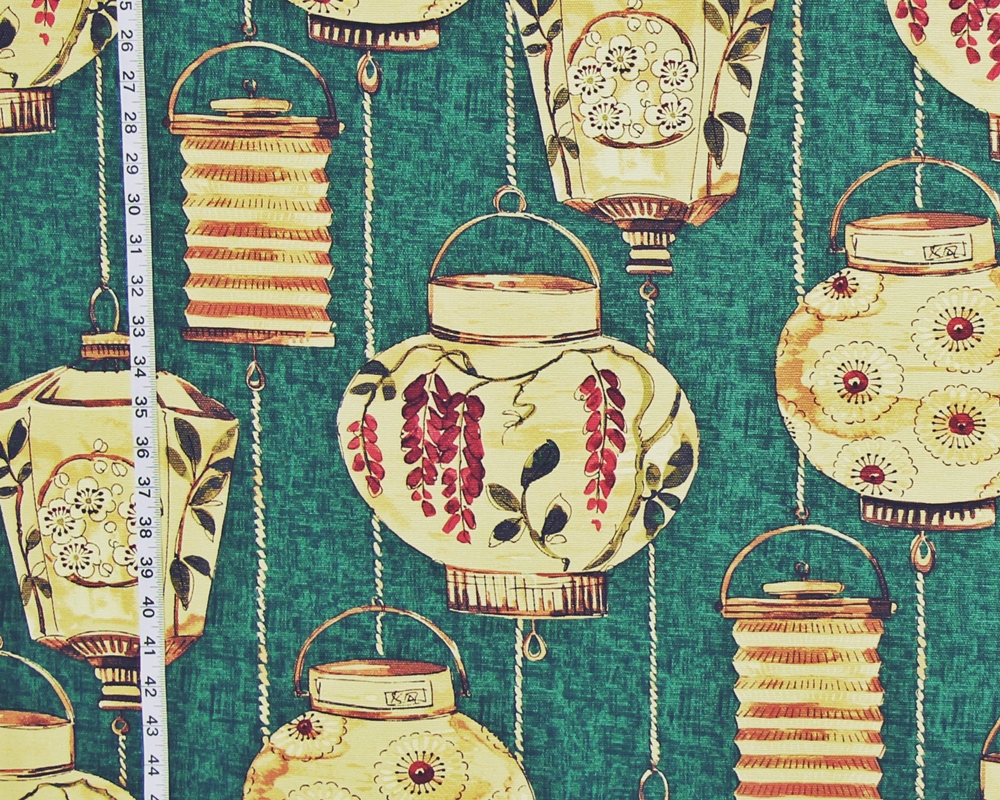 One of the most interesting fabrics is the
Monkey Jungle Silhouette fabric.
It has a pattern done as a strie against a lighter background.
This also comes in a different colorway-
brown against a strong orange.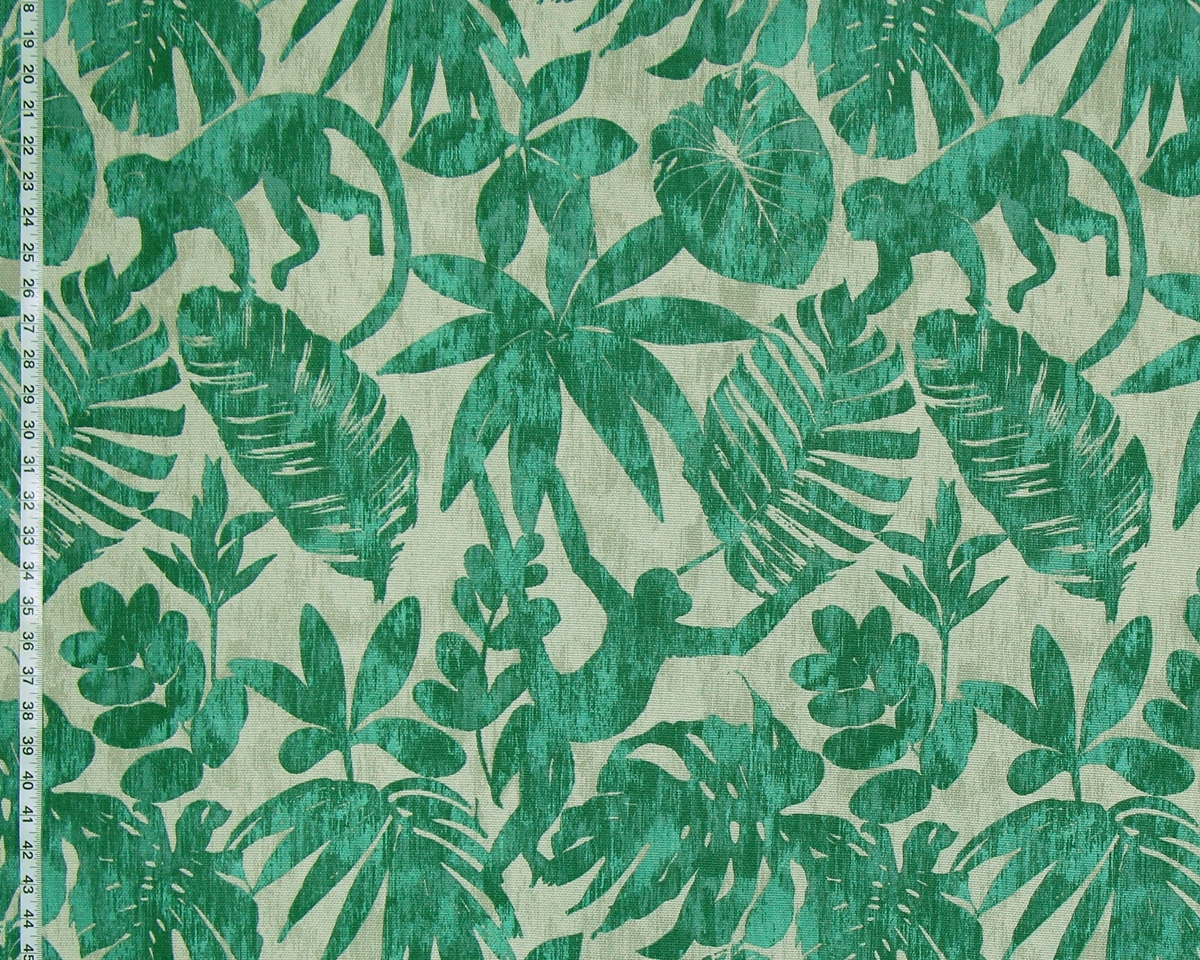 Another silhouette fabric is the
Green Horse Hunt Fabric.
These are printed for us,
had we have it in a blue version,
a pink, and also in two multi-colored colorways.
We have two cactus fabric patterns.
One packs a lot of different greens that wow one
as the background is black.
The result is retro, and striking!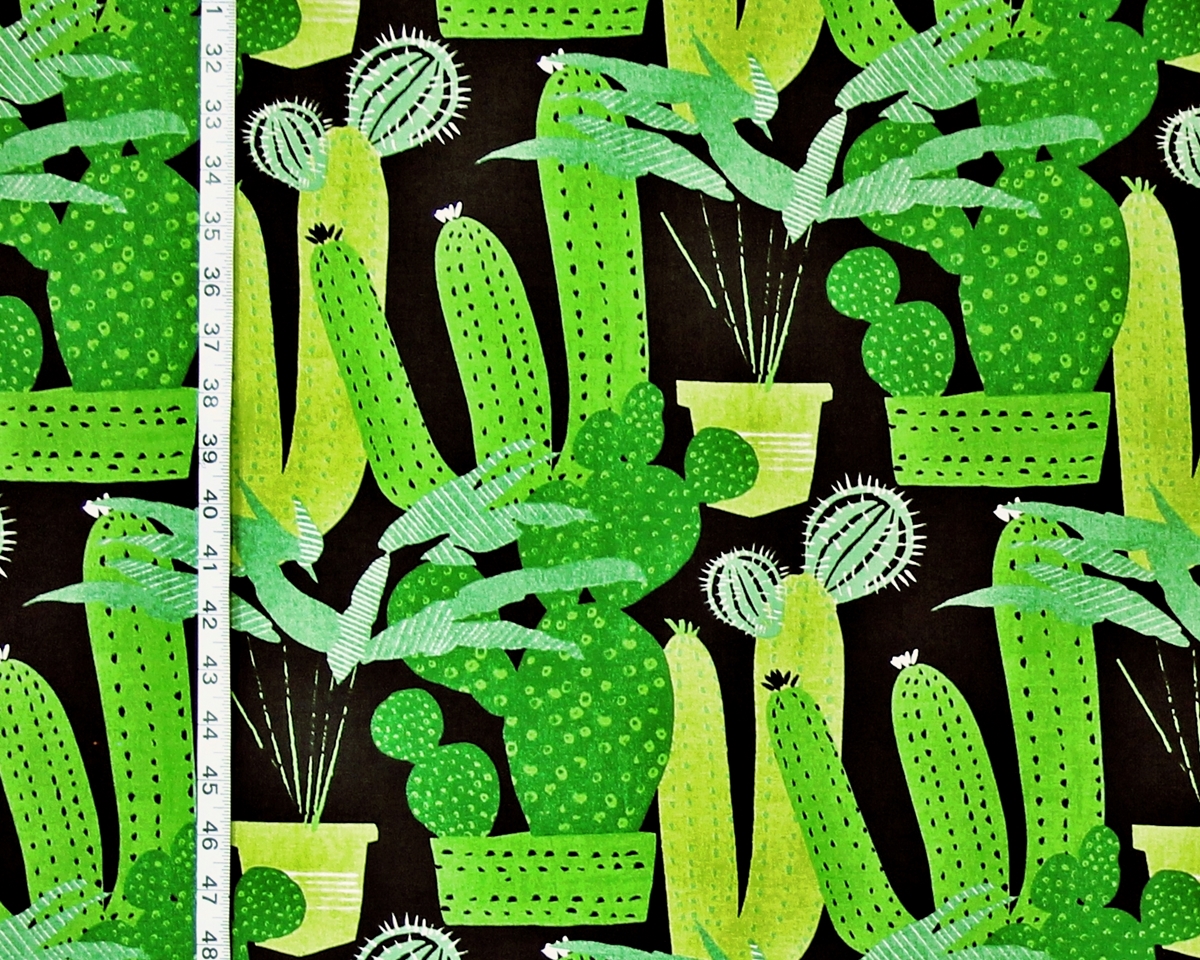 Even if one does not particularly for green,
green can add to a decorating scheme.
If you don't want to add a pattern,
a green check gives a certain vib.
The spring green should be the center work horse
of the greens-
It can work for a kitchen, cabin, or
living room-
consider pairing it with the fern fabric.
Want a mid-century look,
use the green cactus fabric for a shower curtain,
or even a cushion.
You might be surprised at the change in your decor.
And, no decorating scheme has to be monochromatic.
If you have an Asian them,
a particular pattern with green can add a bit of a spark.
For more green fabrics see the
_________________________________________________