This week has been all about lace fabrics!
I like lace!
And while many think of it as something for old ladies
or Victorian settings,
I beg to differ!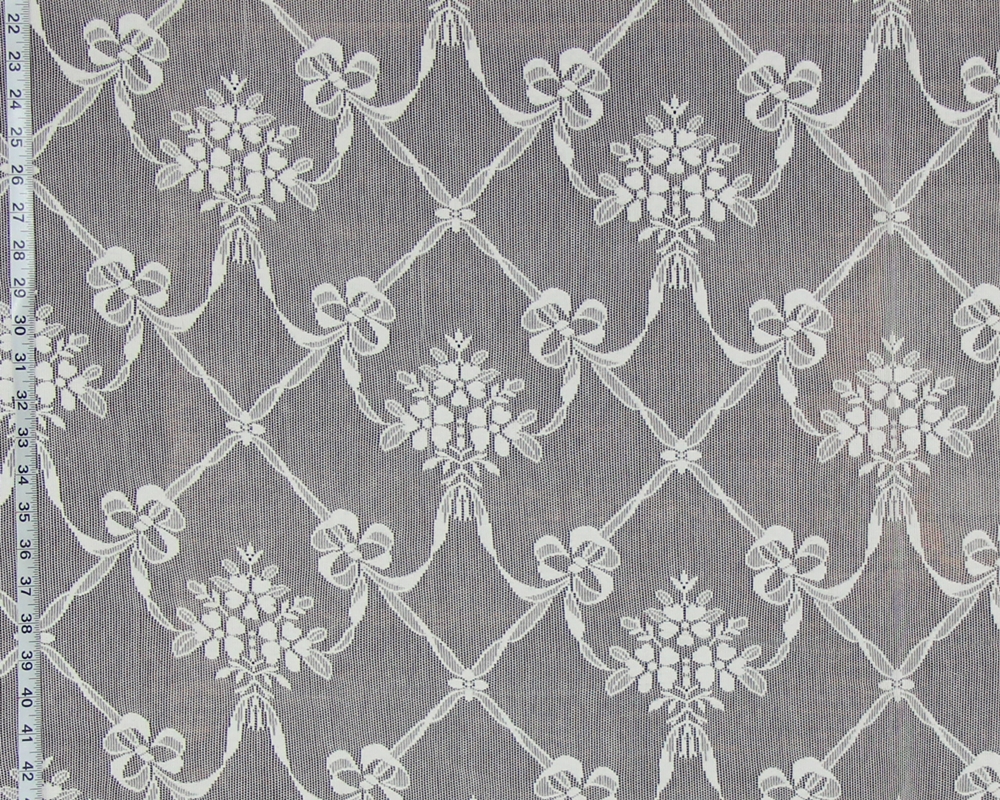 Let's take a look at the two kinds of lace we have.
(Well, there is a third,
but more about that later.)
The majority of the lace we have
is Nottingham lace,
though we do have two patterns at the moment
that are Madras lace.
Madras lace was first manufactured in
Madras, India.
The actual pattern is woven onto a gauze like background,
and then the edges of the fill, as it is called, are cut,
which gives a slight 3-D effect.
I love it,
it has a totally different feel and effect from
Nottingham lace fabrics.
An example would be our
Polar Bear Lace!
This would be fun in a winter cabin!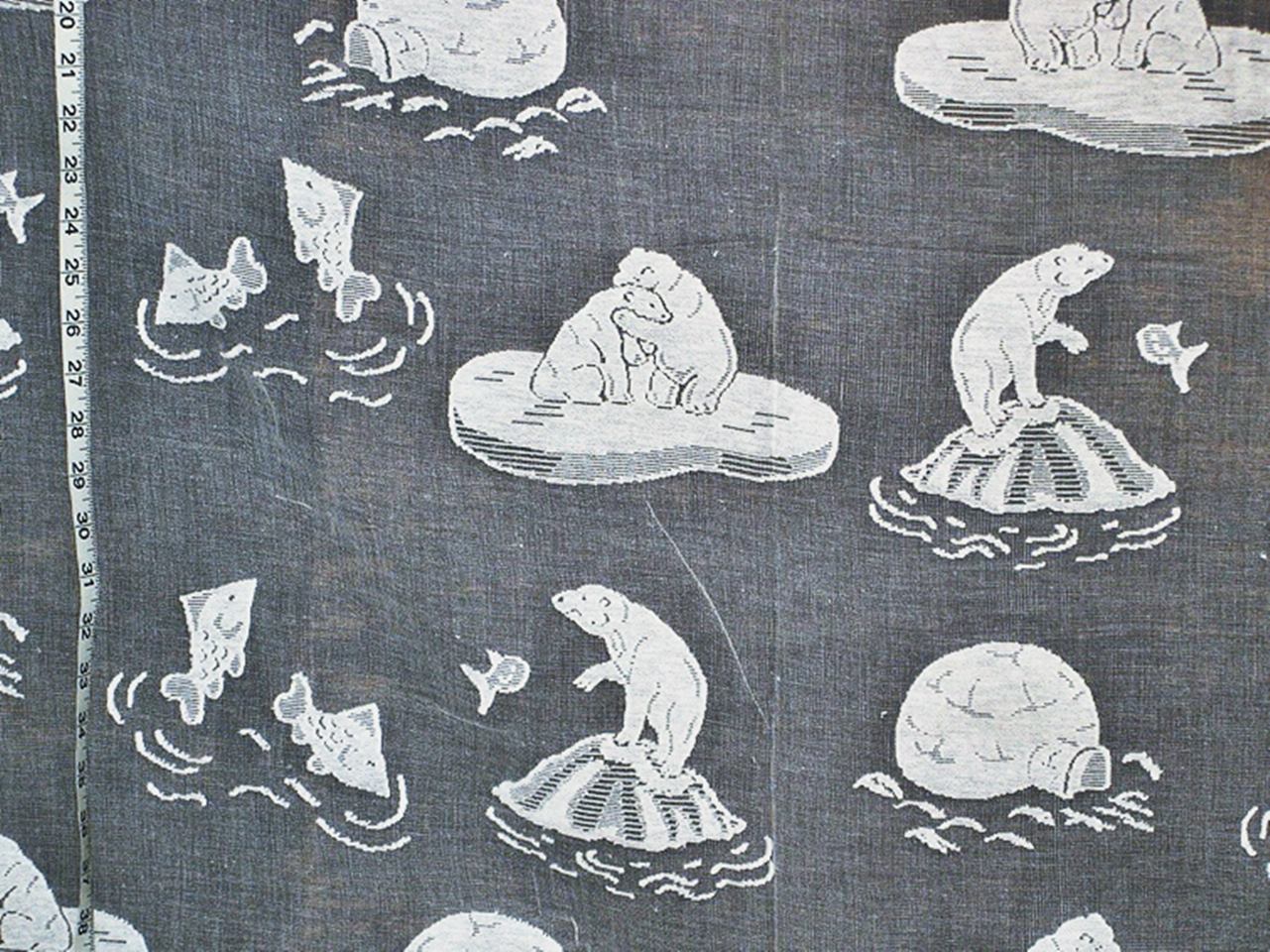 The lace we carry is not done as panels.
We have full width lace,
which varies depending on the pattern.
For instance,
the polar bear lace is 68″ wide,
the Nottingham lace
with the floral medalion pattern is only 38″ in width.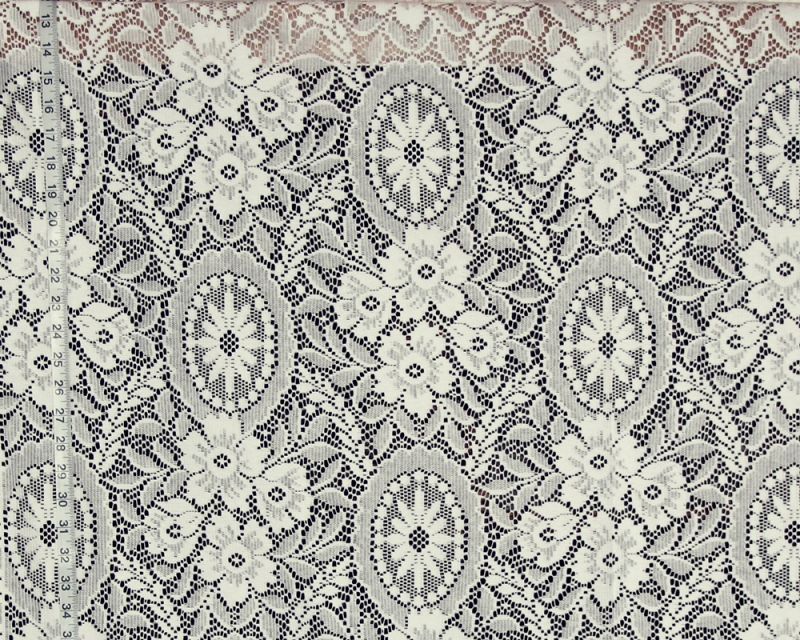 These fabrics do of course make wonderful curtains.
But, because they have not been made into panels,
they can be used for other things.
We have sold lace to people for weddings-
we even had the privilege of supplying lace for a bride's veil and train.
Tablecloths are another use for lace.
Some of these lace fabrics come with a double border
that runs along the selvedge edges.
The spring floral pattern with daffodils and iris is done like this.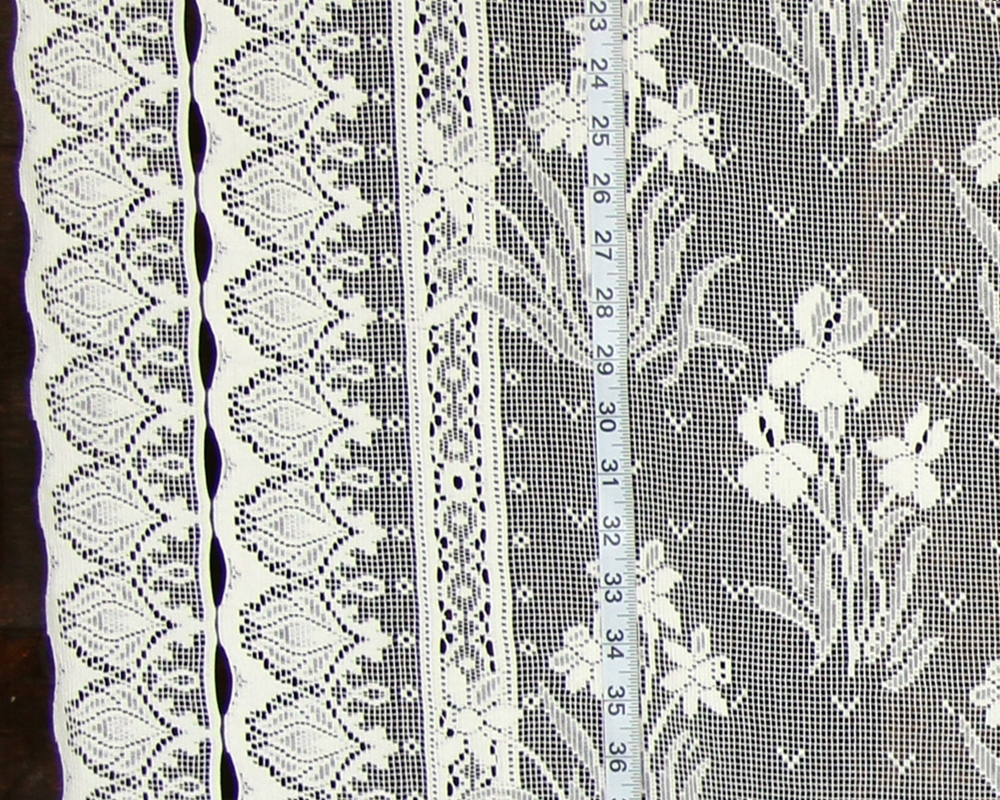 The point of the double border is the outer border pattern
can be carefully snipped away,
and used along the cut edges,
there by finishing a length of lace for a table cloth.
I think this is a wonderful idea!
It is so much nicer than having a plain turned edge
at the top and bottom of a dining room table cloth!
Nottingham lace is a knit lace,
as opposed to the Madras lace, which is woven.
The Nottingham lace we have is 100% cotton.
And it is produced on looms, some of which date back to the early 1900's.
These have been updated over the years,
and now have been integrated with computer technology for designs.
Of course any of the lace can be used for clothing,
table clothes, pillow overlays, and other objects,
and of course,
curtain panels.
One of the things I do love is the attention to detail.
Here this Art Nouveau floral pattern
has a delicate selvedge edge.
This needs no finishing if used for a lace curtain panel.
One can sew a rod pocket at the top,
or just turn the edge and use cafe clips for hanging,
and hem the bottom,
and voila!- a finished curtain!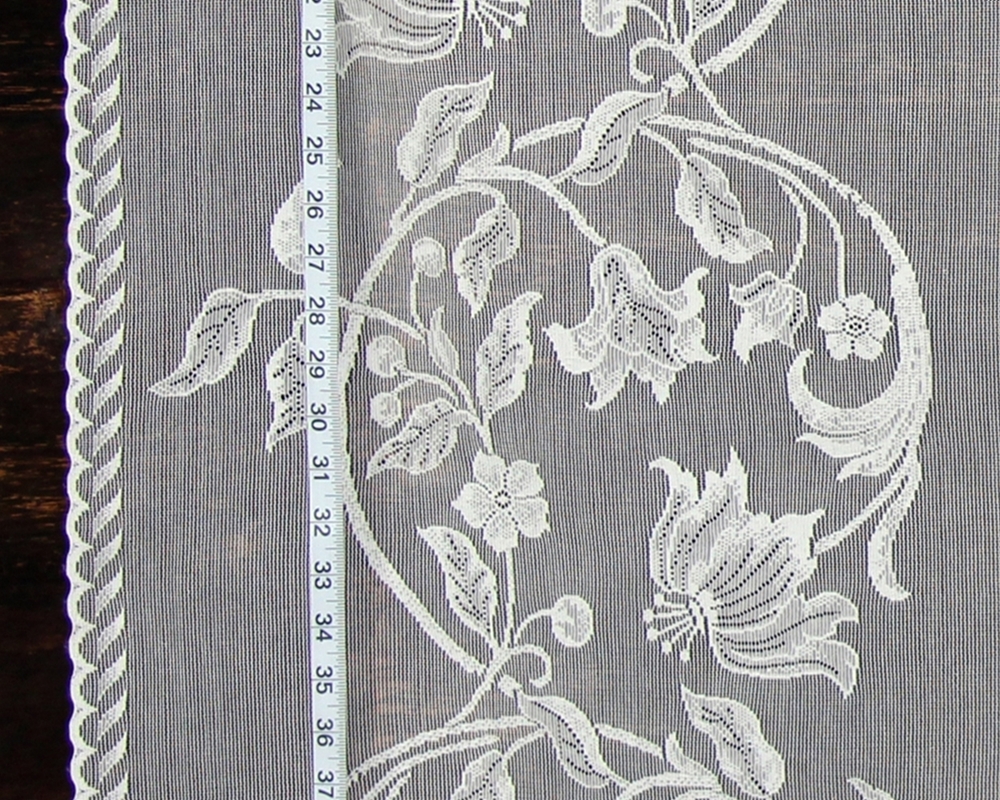 The Bird Rose Lace has a pretty border of
a trellis with roses.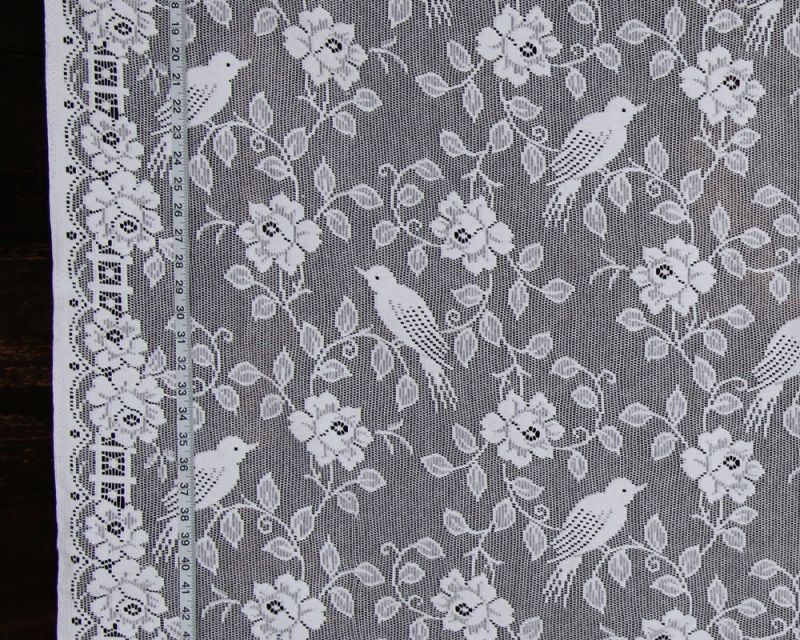 The lace scroll floral pattern has
a delicate scalloped border,
perfectly in keeping with the lace pattern.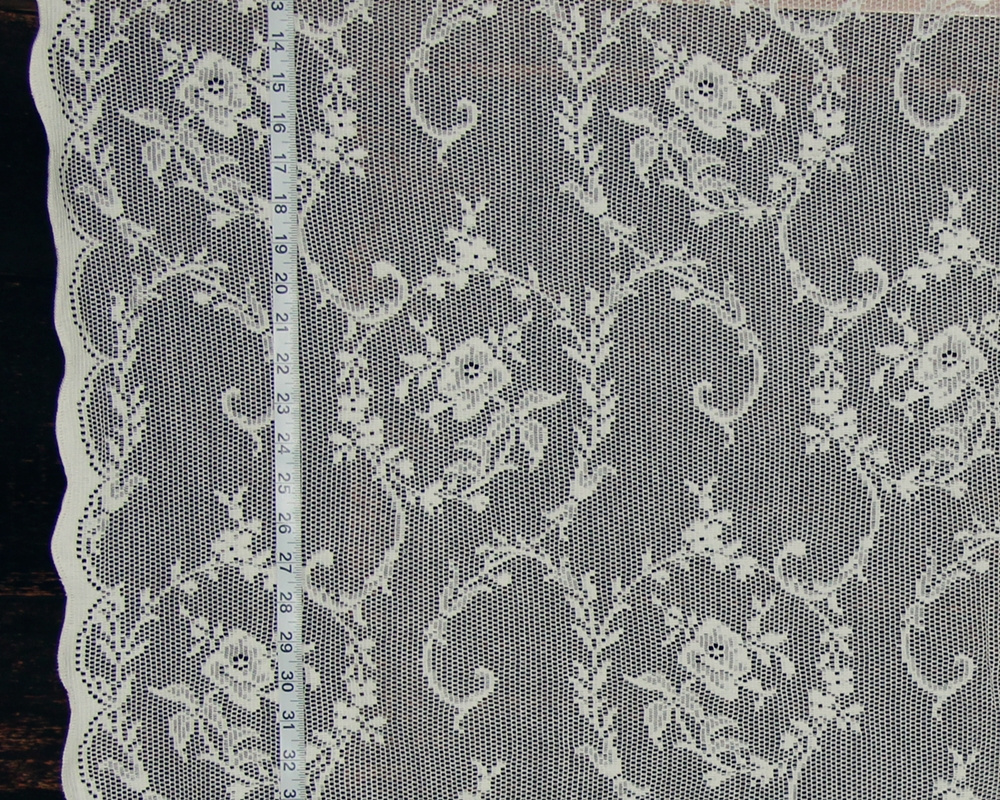 So, why lace?
Well, if you are decorating for a certain cottage look,
it is a possibility.
And, certainly a lot of Victorian houses used lace.
Most of Europe uses lace for curtains.
While there is a romantic aspect of lace,
it also has practicality.
It gives a room privacy while allowing in light.
And, it can help keep out drafts.
And, it doesn't need to be full panels,
It can be used just for top and bottom window valences.
The third lace we have is totally different.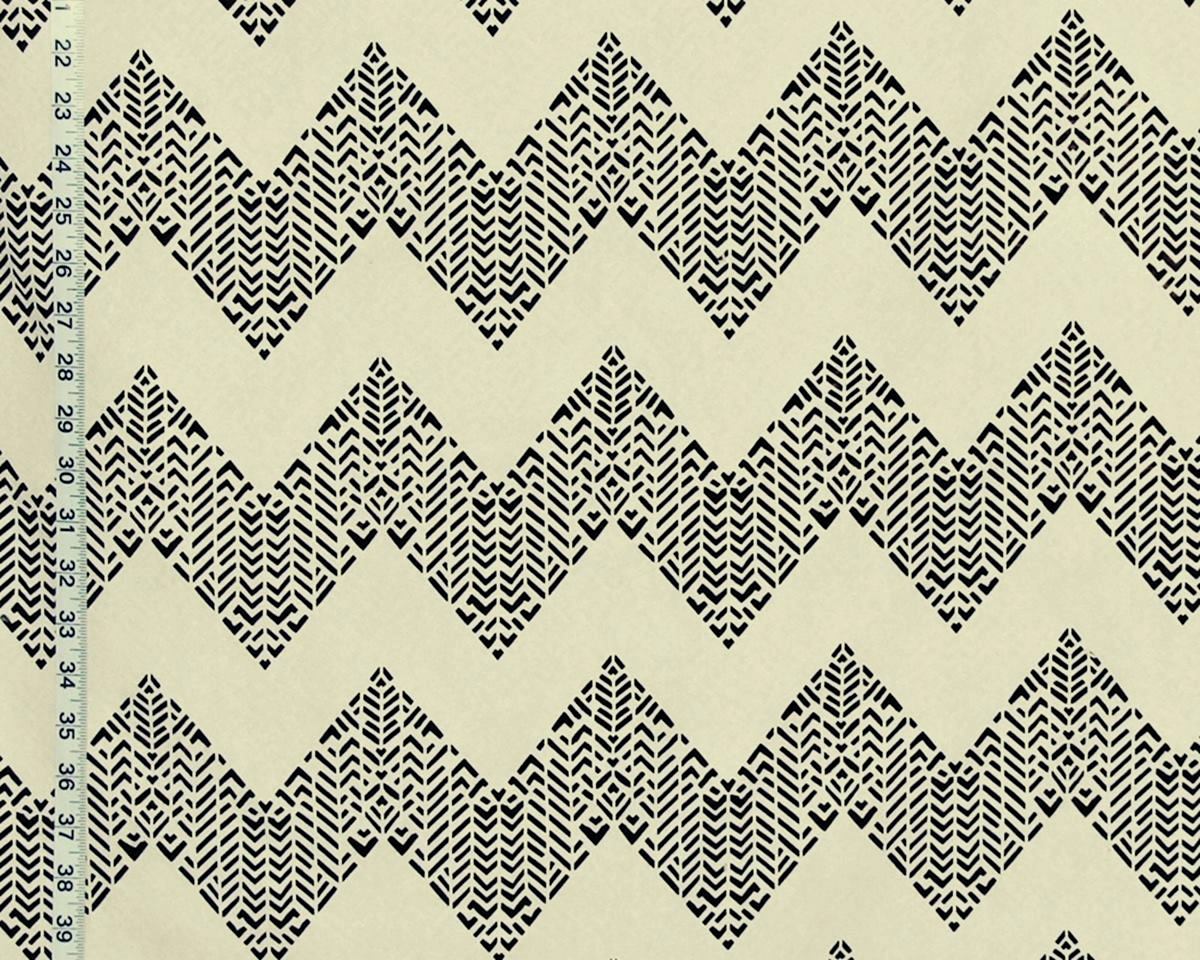 This is a solid fabric that has been laser cut
into a lacey chevron pattern.
A modern  twist on lace!
For all of the different lace fabrics we have see the
________________________________