Lobster fabrics are here! It is Maine, it is nearly summer, and we have lobster fabrics!
Lobsters, lobsters, lobsters!
We have lobster fabrics!
First, a new pattern,
that comes in a lot of colors!
We like this pattern a lot!
Naturally!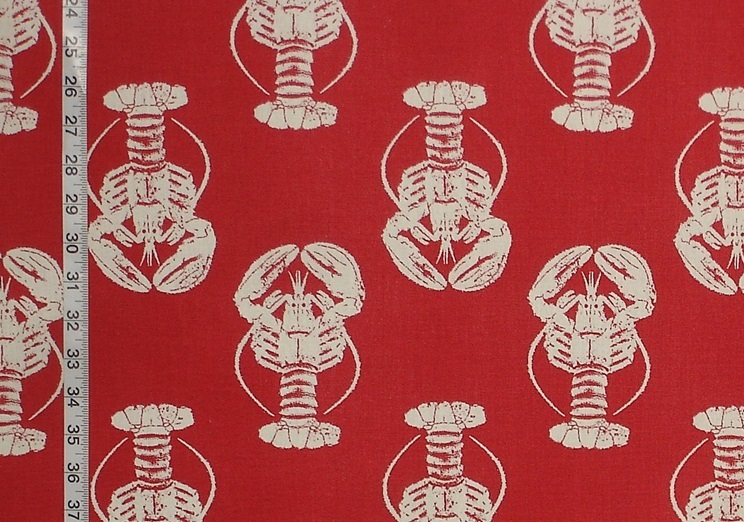 This seemingly simple pattern packs a lot of punch!
It has the look of a block print,
and in white on red,
screams summer pic-nic!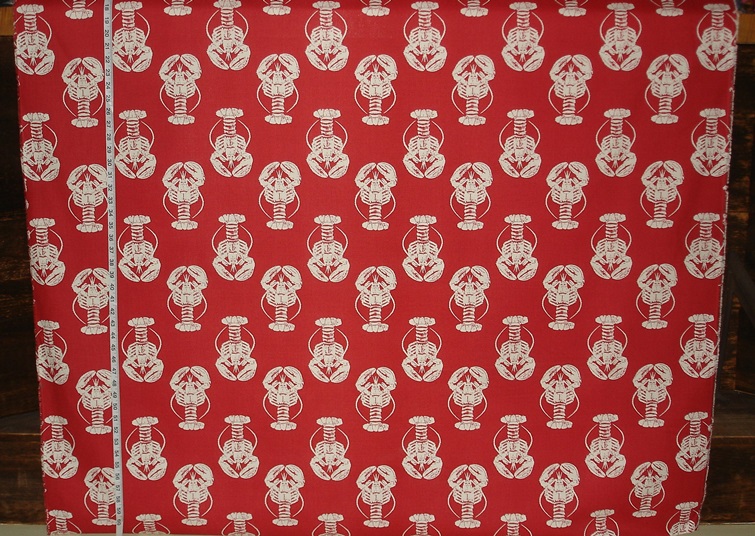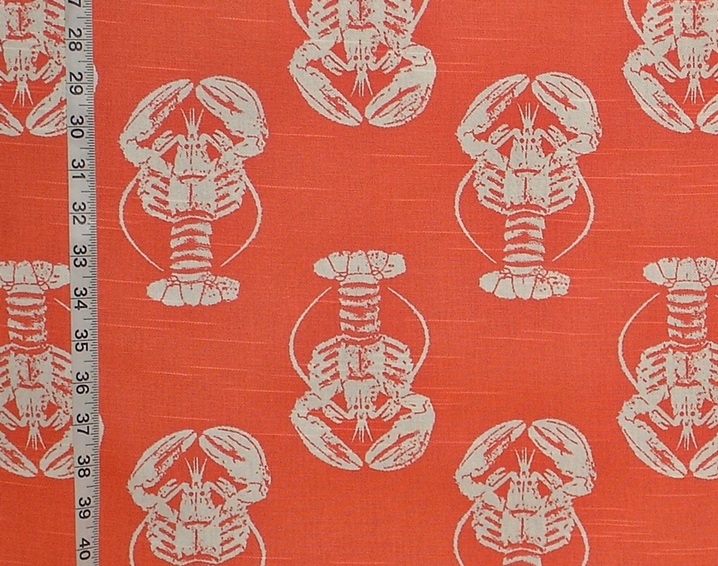 It comes in a coral orange
that is bright and bold.
It is not for everyone,
but for those who love orange,
this is great!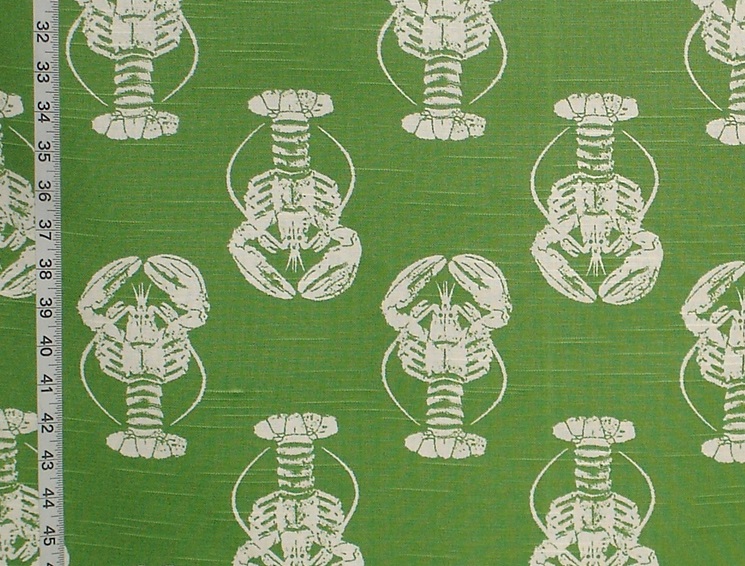 The lobster print in green
is a bit of a surprise!
But, it works for those who want something summery,
in a different color.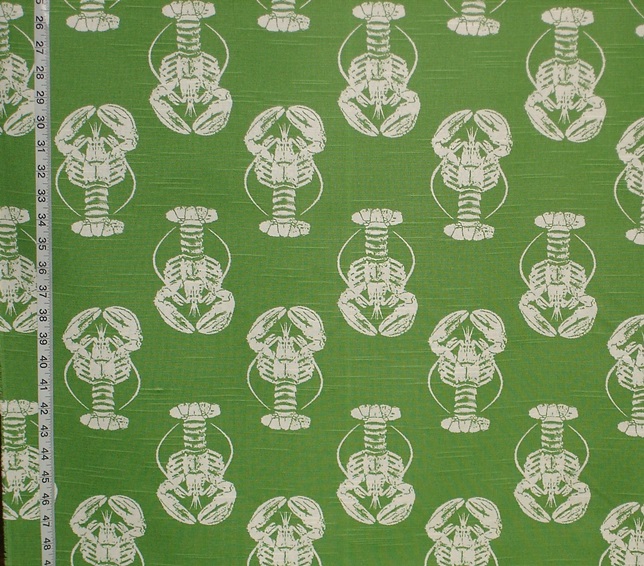 The lobster print fabric also comes in
a really great turquoise.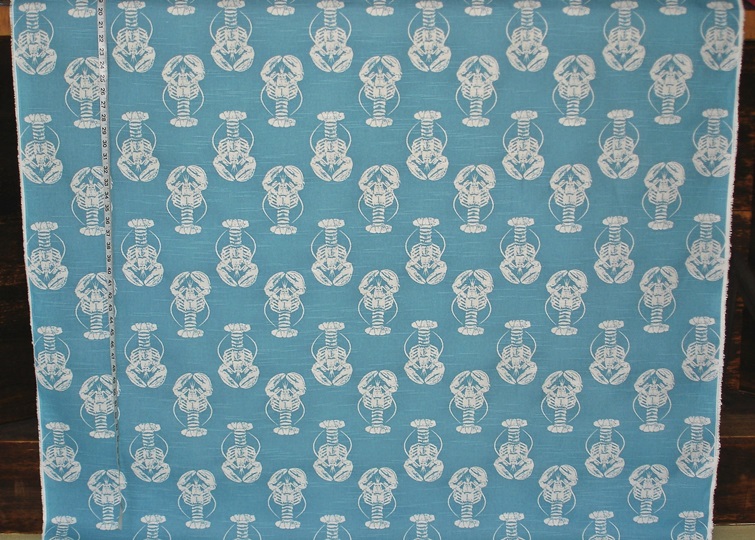 And what would this series be without
the classic navy lobster fabric?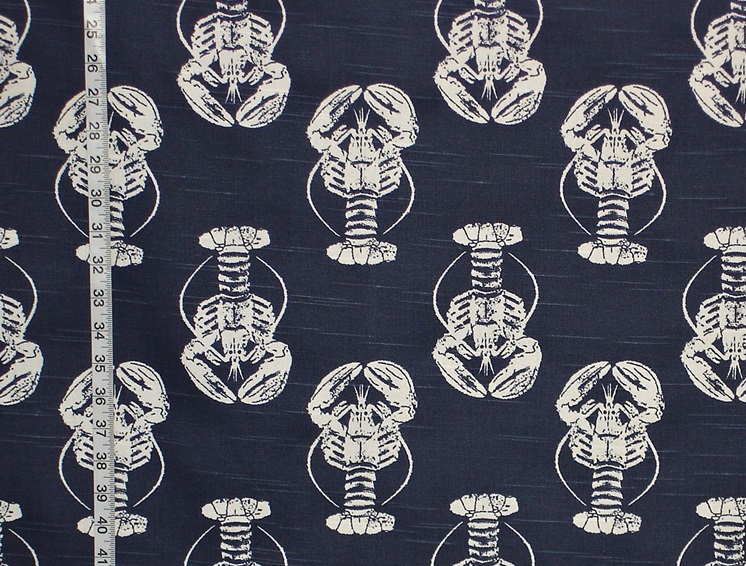 These are good for everything from
table cloths to pillows to upholstery for a cottage!
We also have two other lobster fabrics.
These are woven, reversible patterns.
They pack a lot of punch!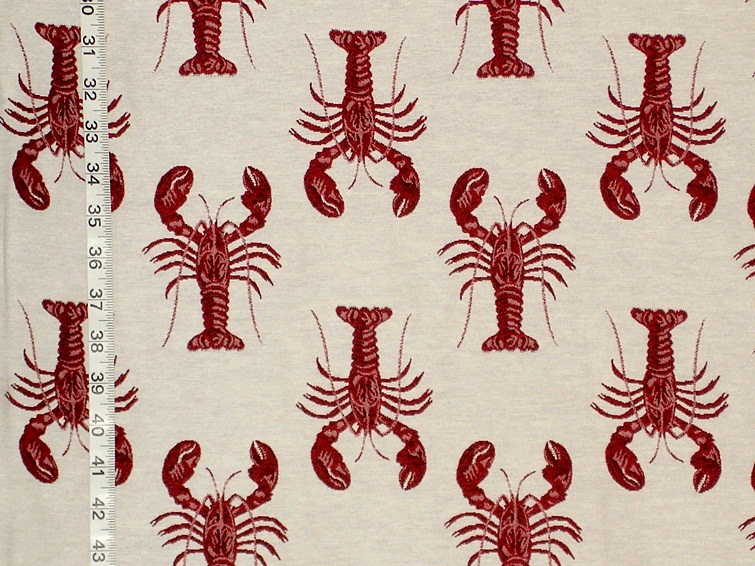 This is a deep red on white,
that reverses to
white with grey details on deep red.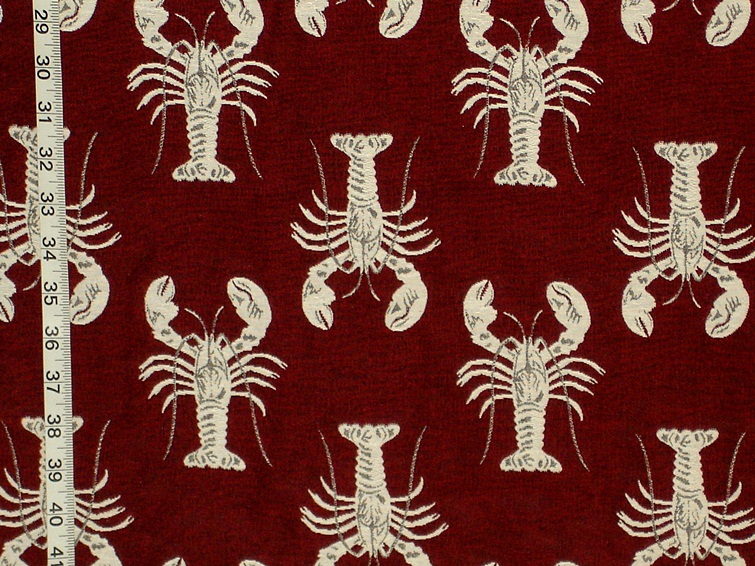 Used together they have a unique look.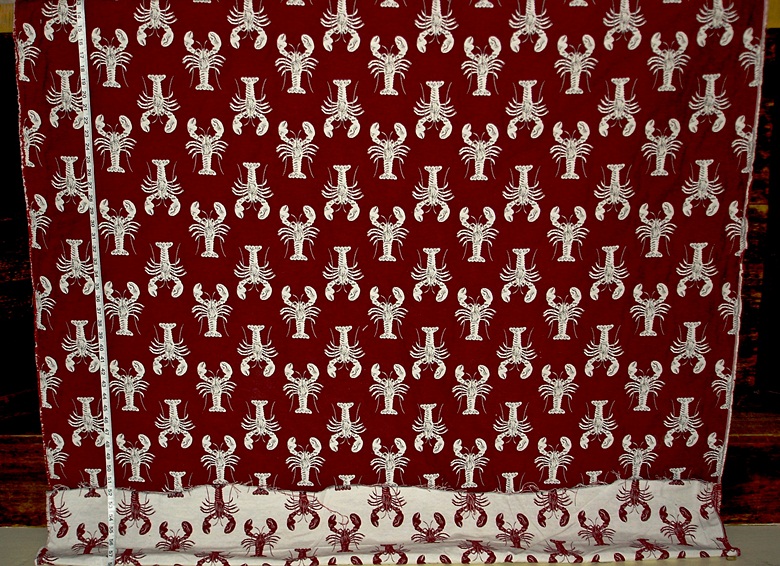 The last lobster fabric we have not carried in quite a few years.
But, people have asked us for it, so….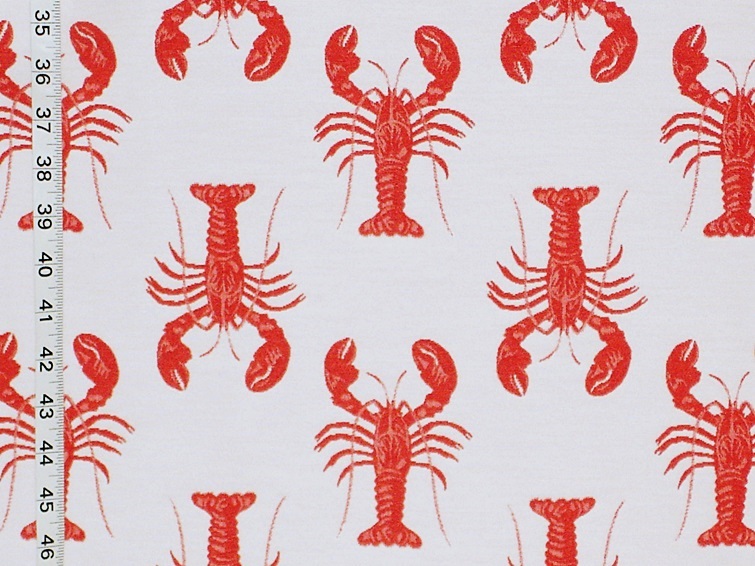 This is a coral red on white, or
white on coral red!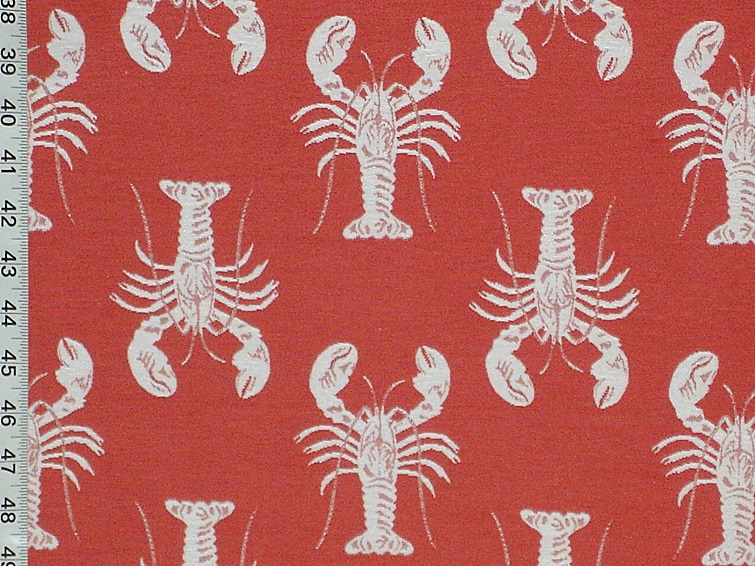 Again, used together,
the effect is dramatic!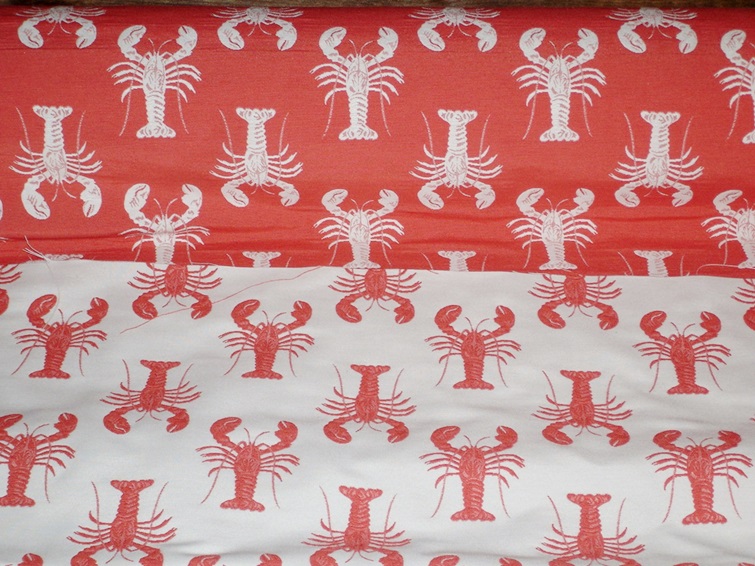 So, if you want a lobster fabric,
see all of them in the