The watercolor floral fabrics have arrived! A joy to behold, they lift the spirits out of the winter blues!
We got the samples for these fabrics in late January. Our reaction was "Wow". And they have finally arrived! There are two patterns. The first one is available in three colors, the second just one. They are remarkable.
First, of course, is the color. Gorgeous bursts of color, blended and layered, like a true watercolor painting. The second thing that is truly different is the ground cloth- it is a deep cottony feeling fabric. It is soft, and supple.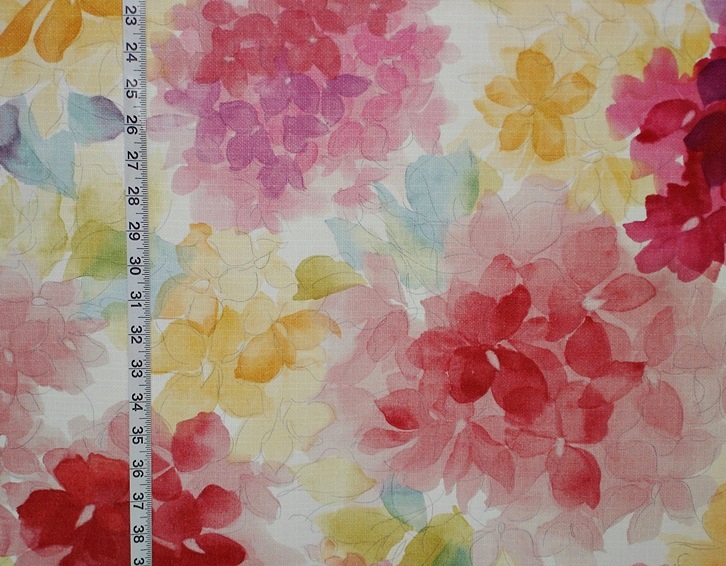 The first watercolor floral fabric
is shades of pink, red, orange, and purple,
with yellow, and mineral blue.
Beneath the color one can see a line drawing of leaves.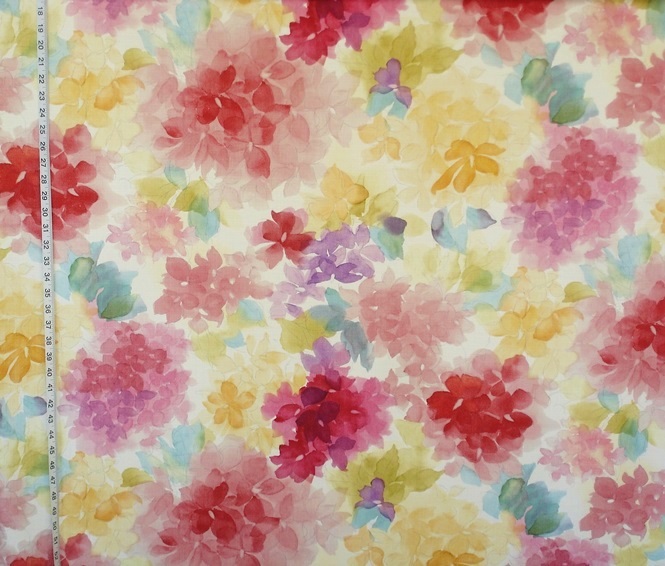 The colors blend and shift from light to dark, forming bursts of color-
a garden of color!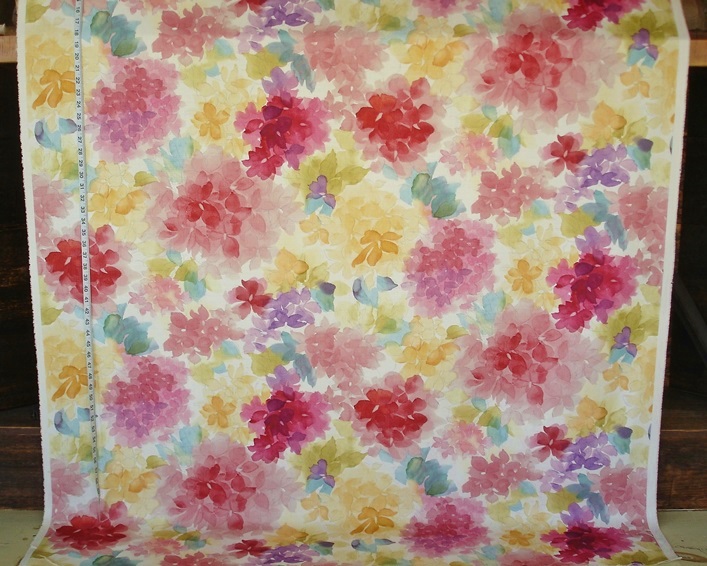 The second colorway is done in
plums, violet, and pink with orange, mineral blue, and green.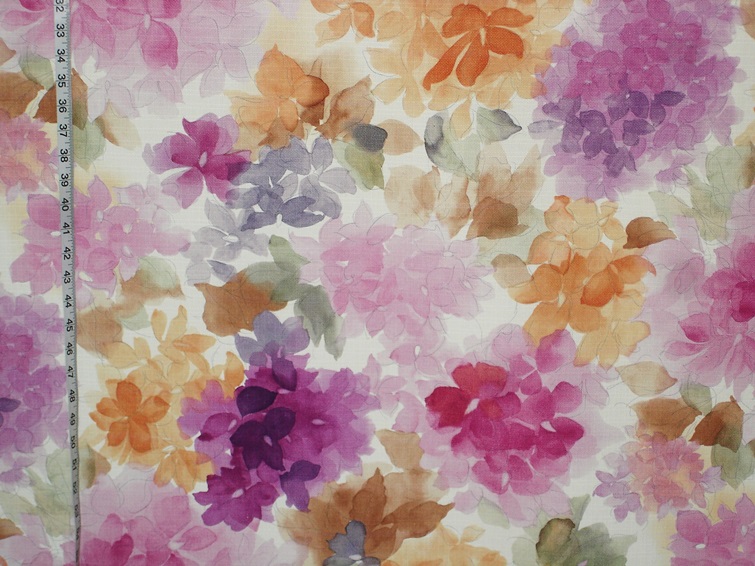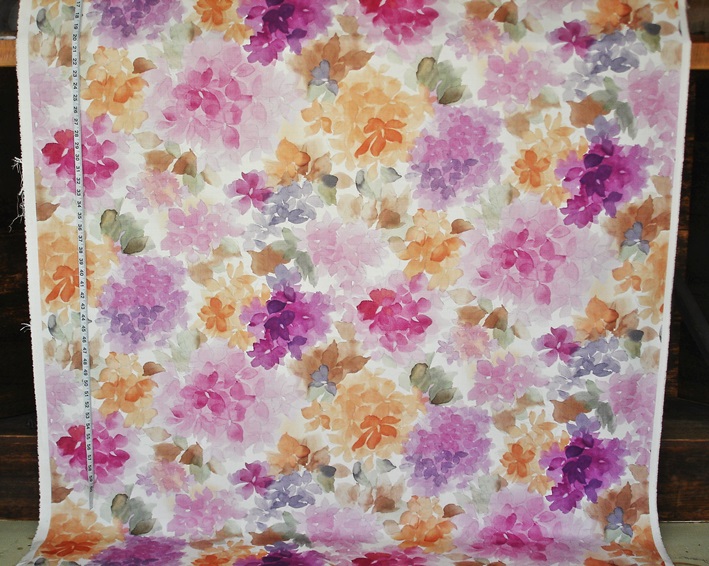 The third colorway is for those that love blues!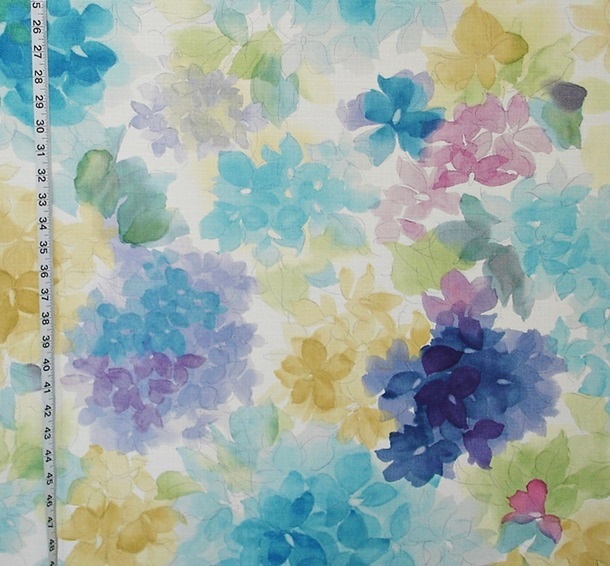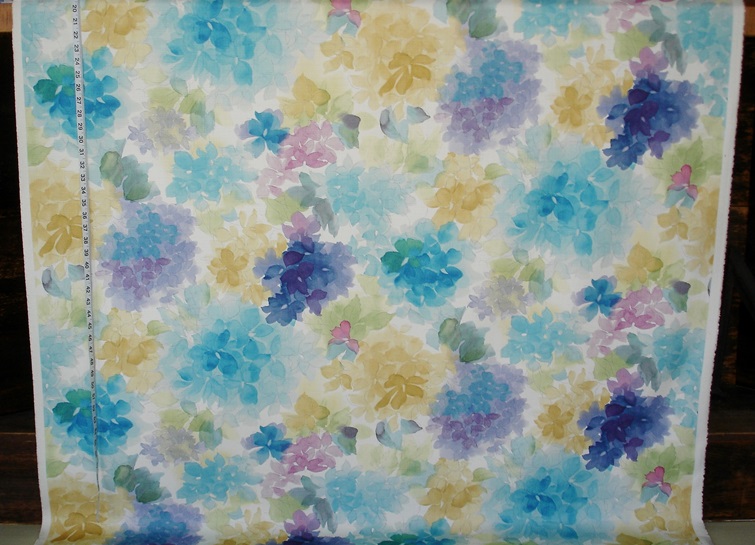 The last watercolor floral fabric
reminds one of a garden in bloom at the height of summer!
What seem to be snap dragons glow with color!
Reds, violets, with buff tones are set off by
olive green leaves.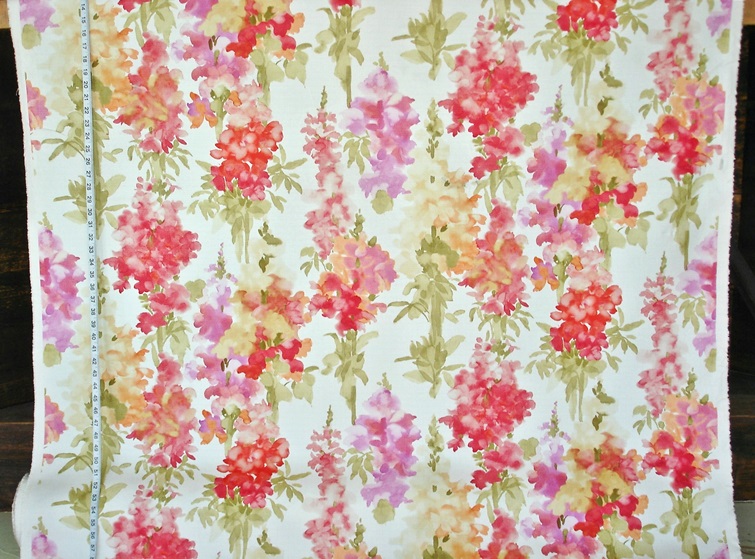 The effect is glorious!
What else has come in with a watercolor look?
We have some zig-zag chevron stripes,
and also a pattern that looks like a mermaid's garden!
We will get them listed as soon as possible.
See these, and other
watercolor fabrics in the