We are beginning to settle in to our new location.
at 4 Pleasant Street, Brunswick.
The church has great light, and it is a pleasure to be here!
Starting this week the store will be open with limited hours.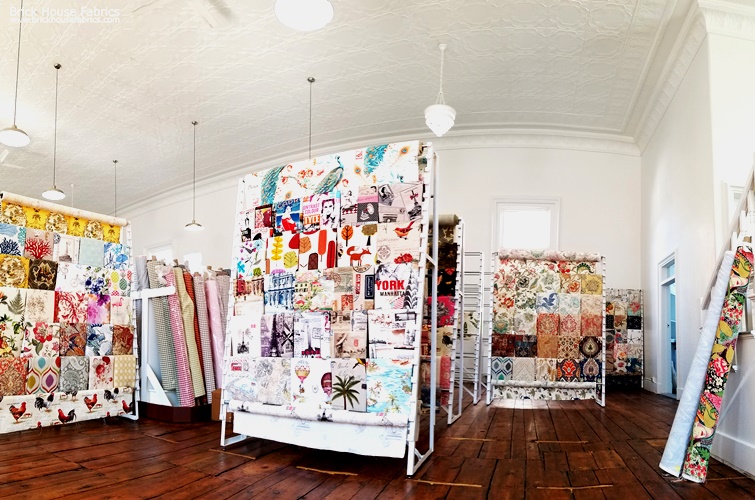 Prior to the move, we did not list  things, as it meant they all would have needed to be rebagged in plastic for the move.  We have a lot of catching up to do!
The first fabric  is the
Femme Fatale Fabric.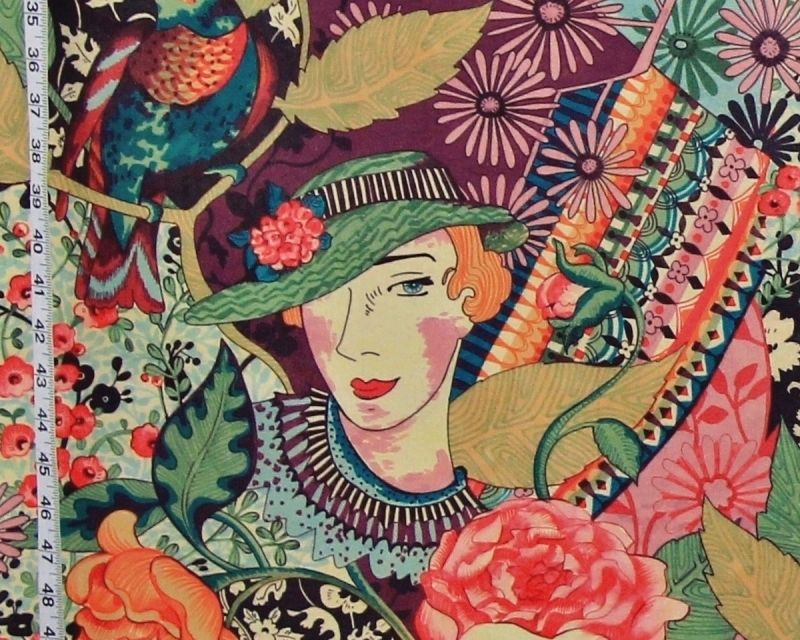 This  shows a woman,  in a garden with a parrot.
The background is a melange of different floral patterns.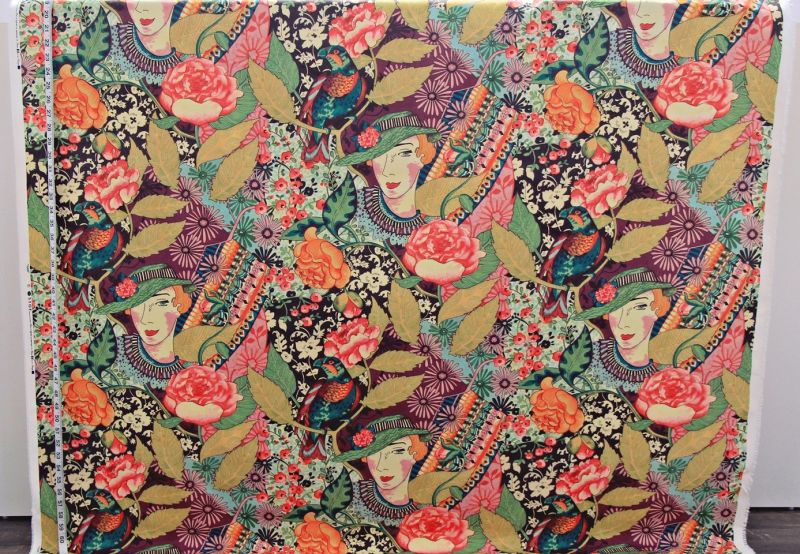 The effect is bold and colorful!
See the Femme Fatale Fabric in the
 The ballerina fabric is perfect for little girls.
Girls are practicing ballet steps on this fabric.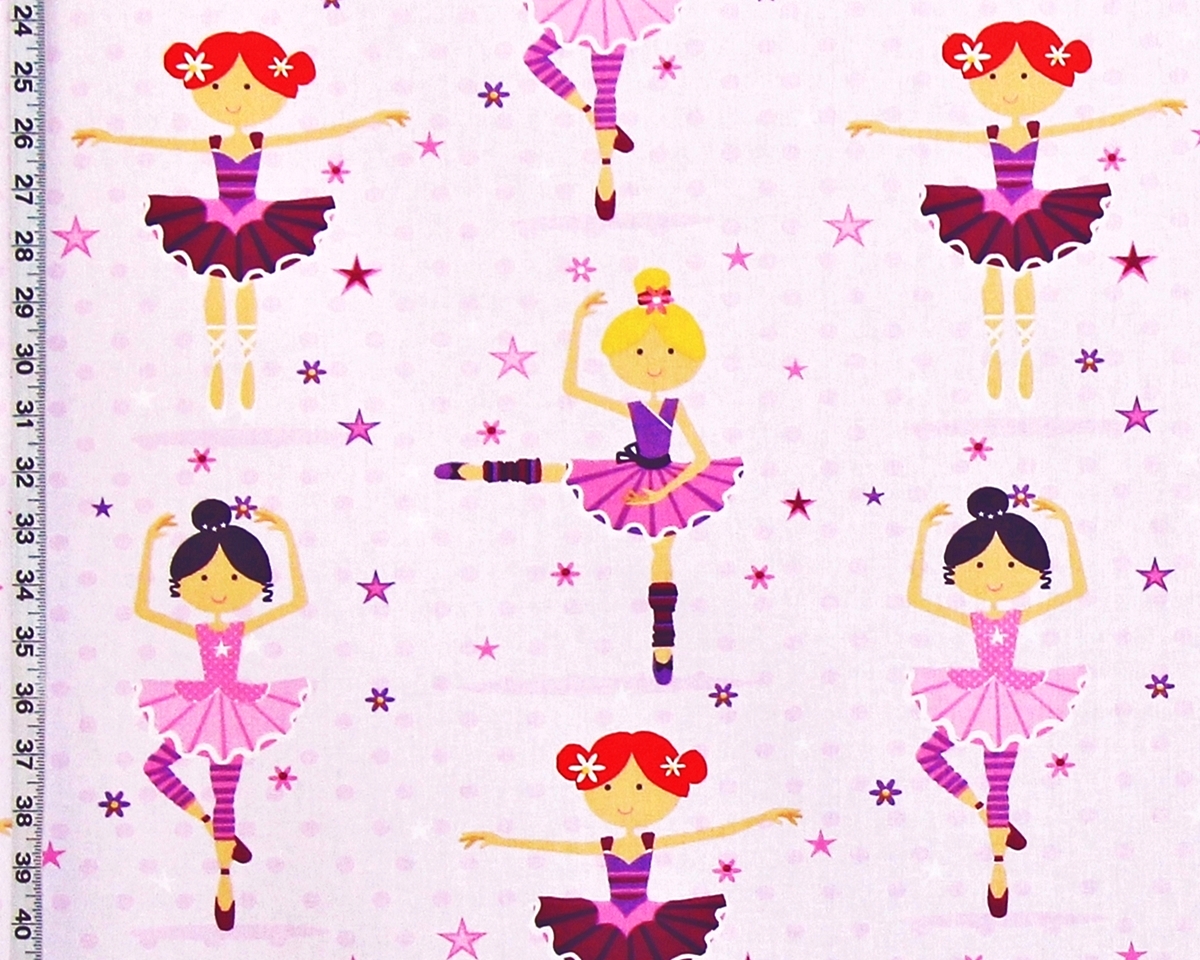 The girls are shown on a background of pale lilac,
with deeper polka dots.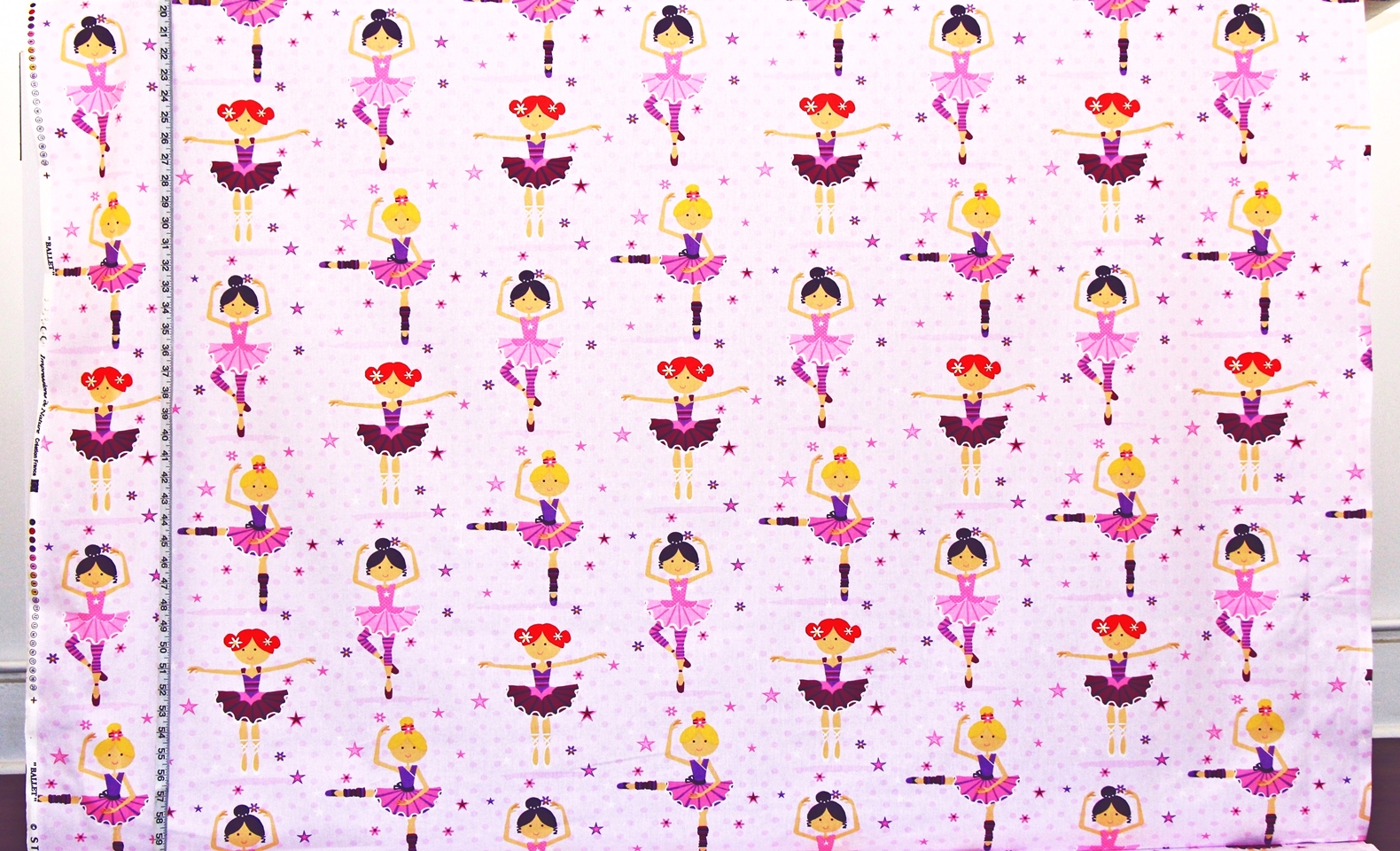 See the Ballerina Fabric in the
____________________________________