We have new monkey fabrics!
Everyone loves our monkey fabric,
with the monkeys in costumes.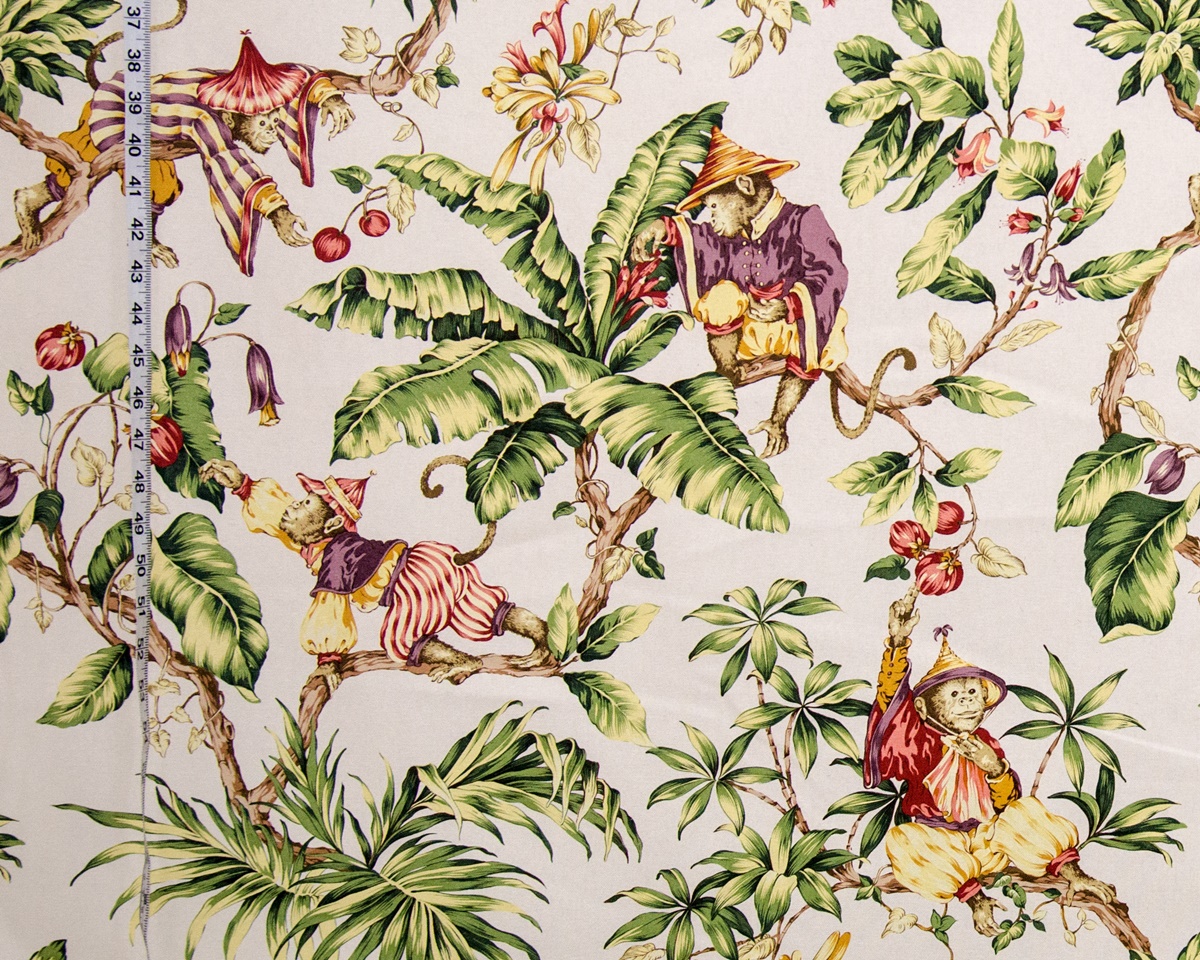 And, what isn't to like, if one is looking for a whimsical fabric?
Once a lady wrote, and asked why anyone would design a fabric like that…
And, I had to reply that I thought the person just had a whimsical view of life.
We have carried this forever,
and people just plain love the monkeys on this!
My personal favorite is the monkey in purple,
that is looking intently at the red flowers.
The new monkey fabrics are totally different.
But, they have a certain je ne sais quoi,
that will either add a spark of interest or mix well with other
tropical fabrics as well as exotic animal fabrics.
So, for someone who wants something really, really different,
here are the three new monkey fabrics.
The first is startling.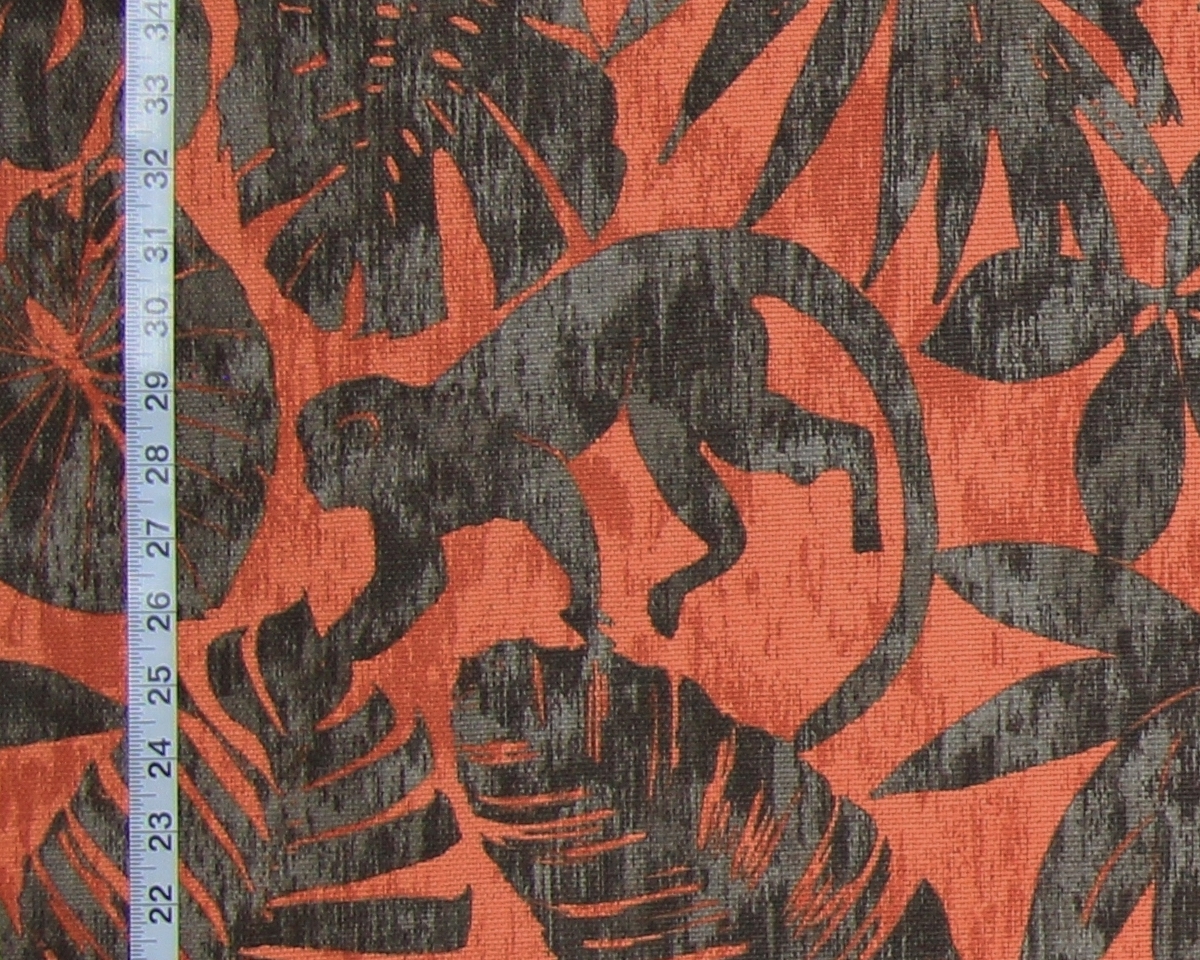 It is the coloring that draws our attention to this fabric.
This fabric features unique color patterning.
All parts of the pattern are striated.
The monkeys and leaves are done in grey and brown strie
against a tonal orange strie background.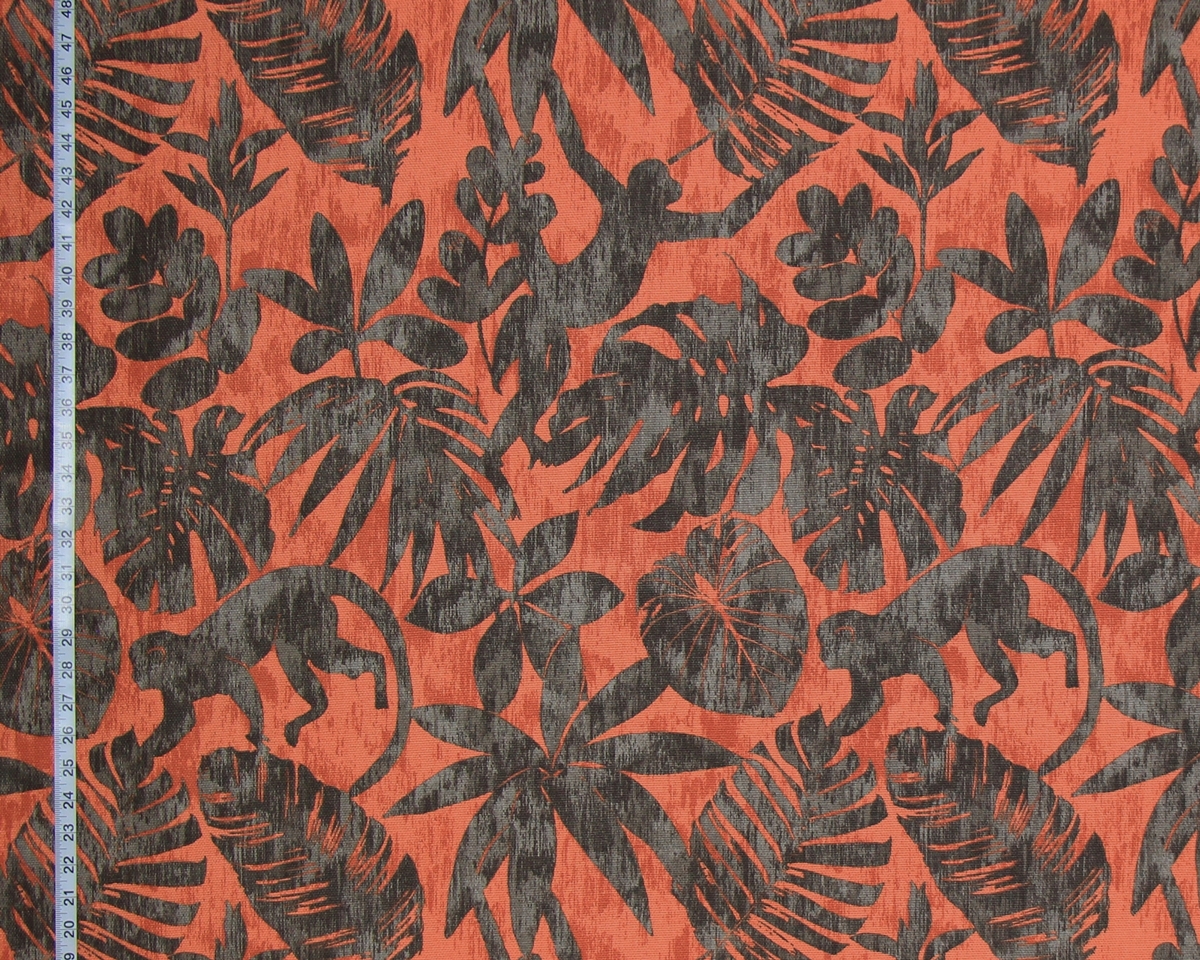 But, once we really look at the fabric,
one appreciates the actual pattern of monkeys and leaves.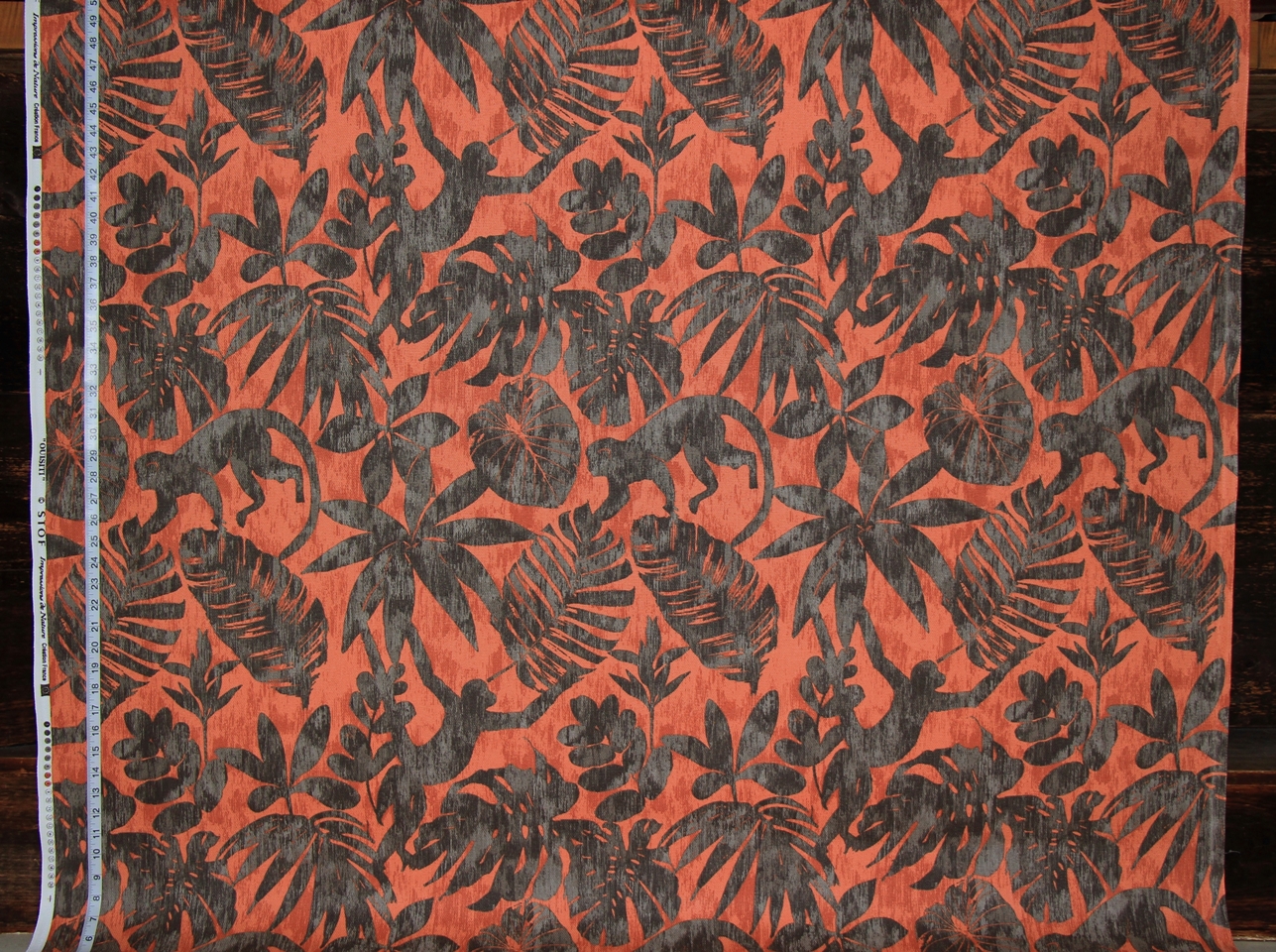 This new pattern is quite large,
and combined with the coloring,
the effect is bold and vivid!
It is perfect for layering with either faux animal hides
or with understated jungle fabrics.
More restrained,
is the same monkey fabric done in aqua and green.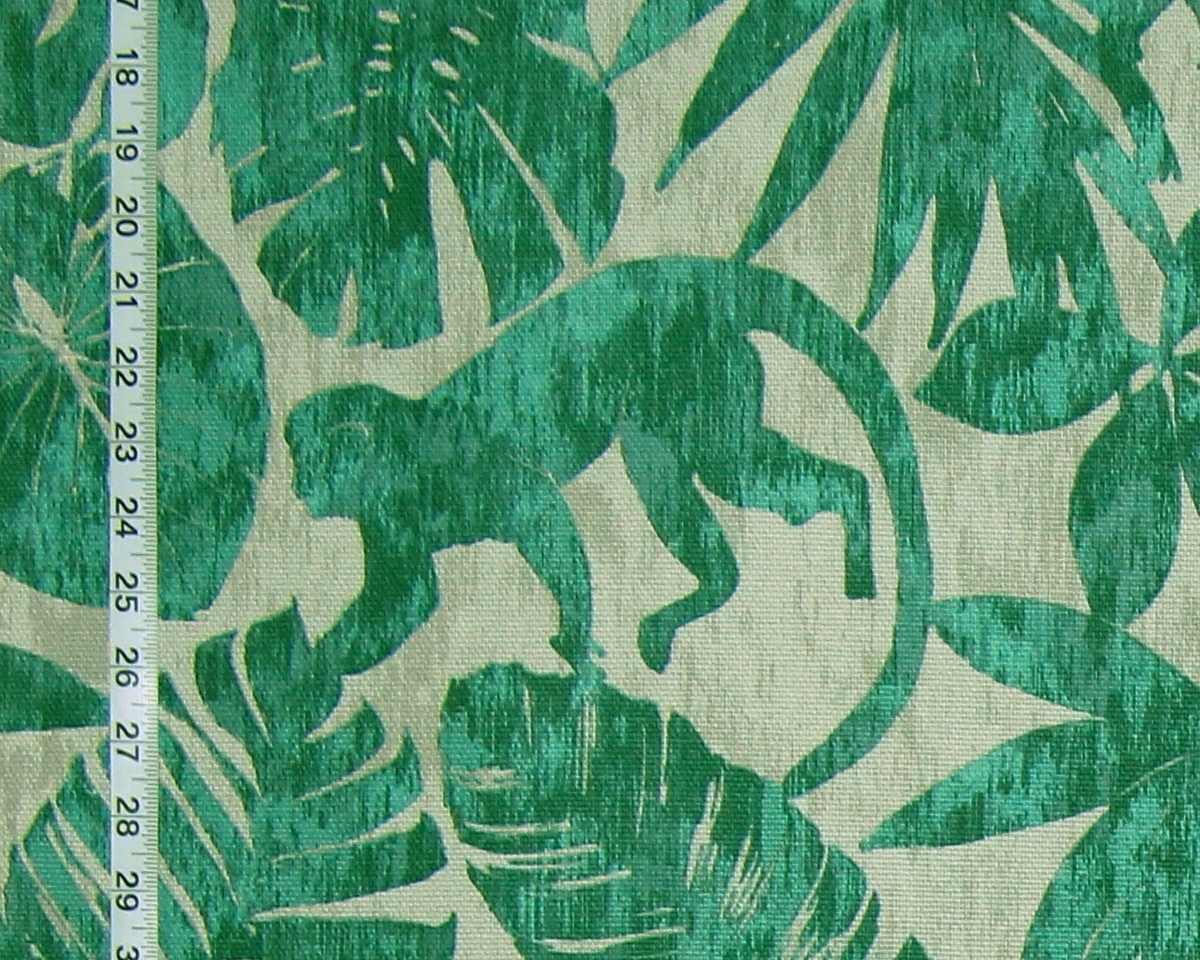 Here the more intense coloring is the silhouettes of leaves and monkeys.
It is the background, that in quiet tones of greys, softens the look.
The green tones give this more of a tropical jungle feel.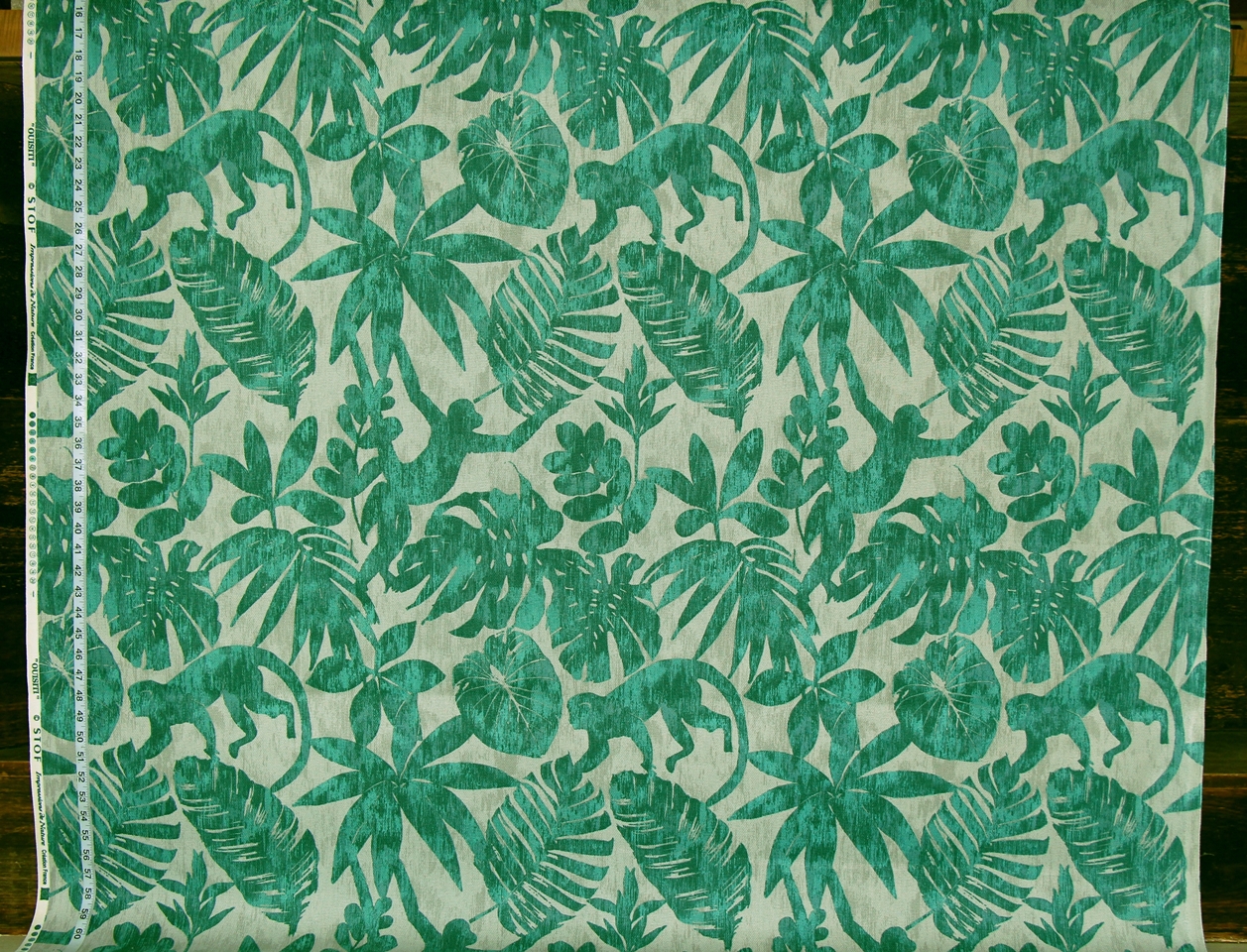 The last new monkey fabric,
though also done as a silhouette, is totally different.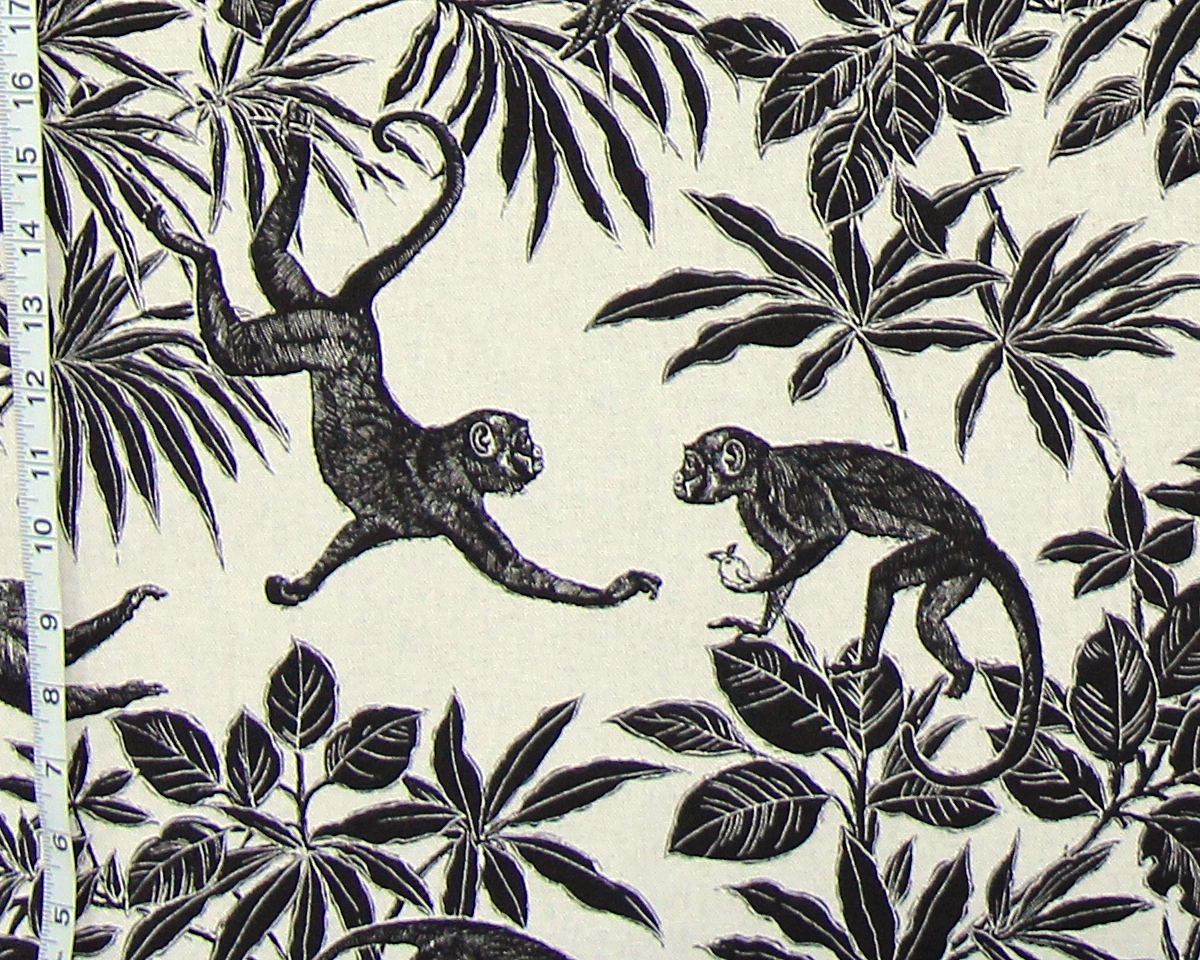 This fabric has a lot of motion to it,
as the monkeys leap and play.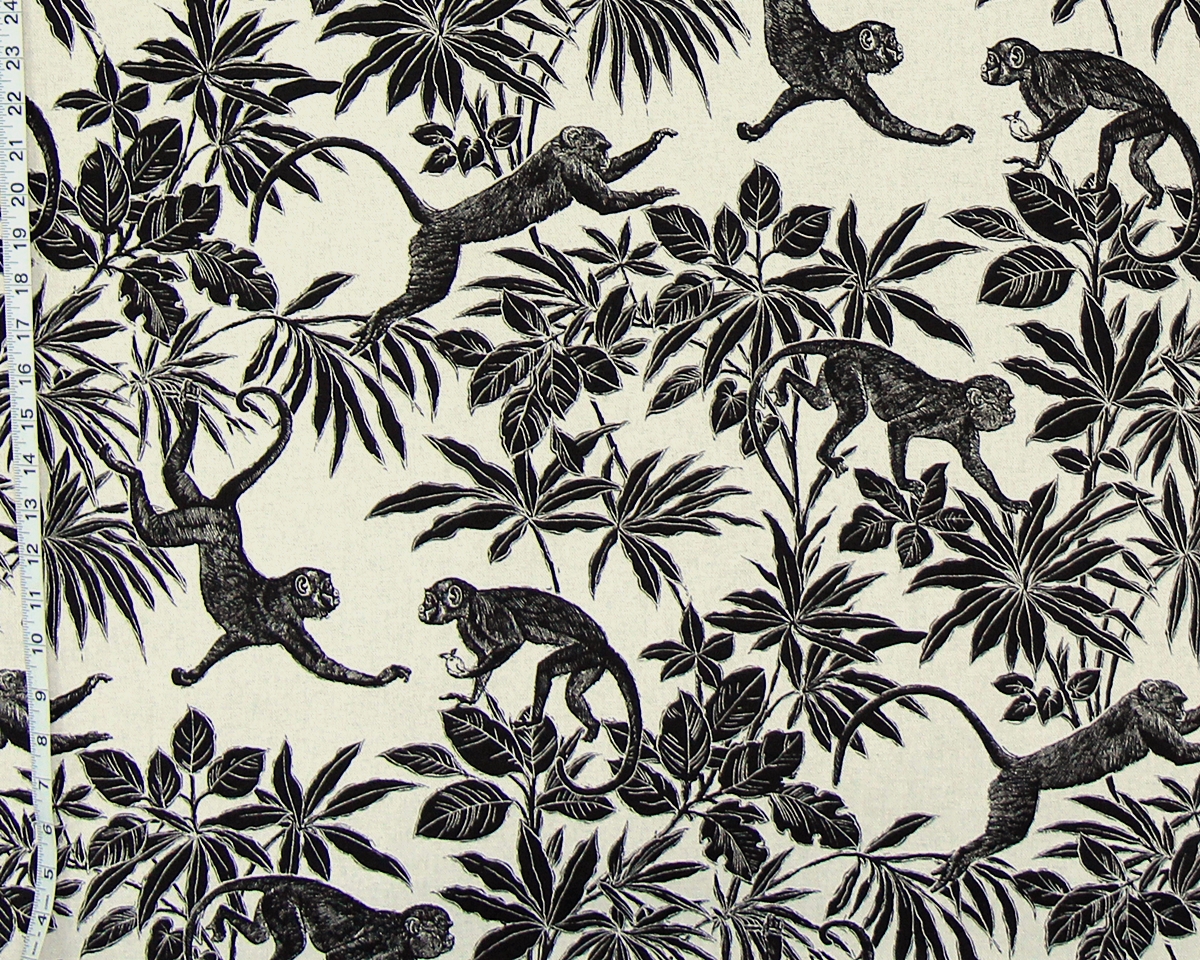 Done in deep brown, or black, on light grey,
this is a dramatic fabric,
with a strong pattern formed by the different monkeys.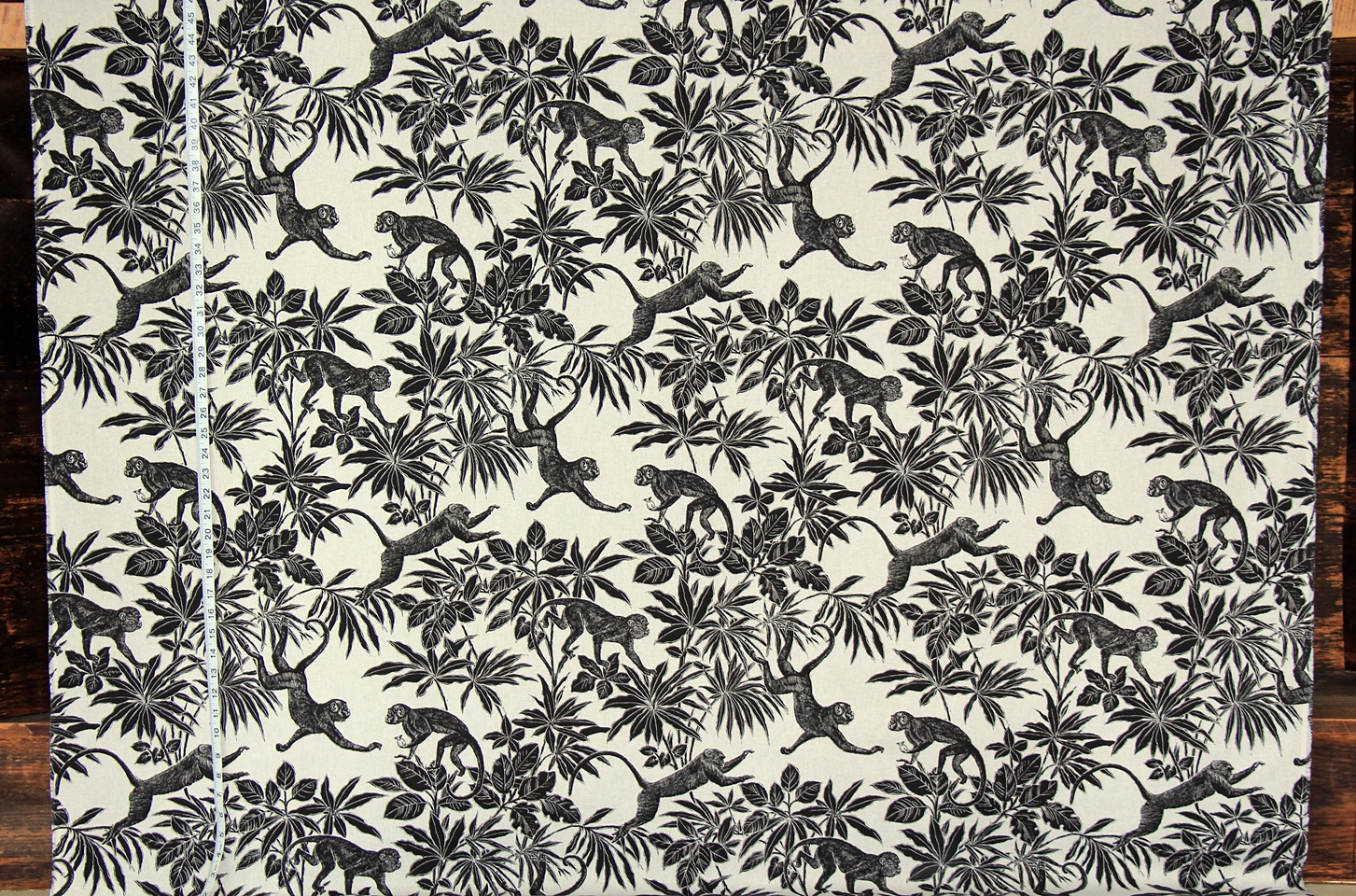 All the monkey fabrics, along with other exotic animals,
can be found in the
________________________________