The pink Venice toile fabric has come in!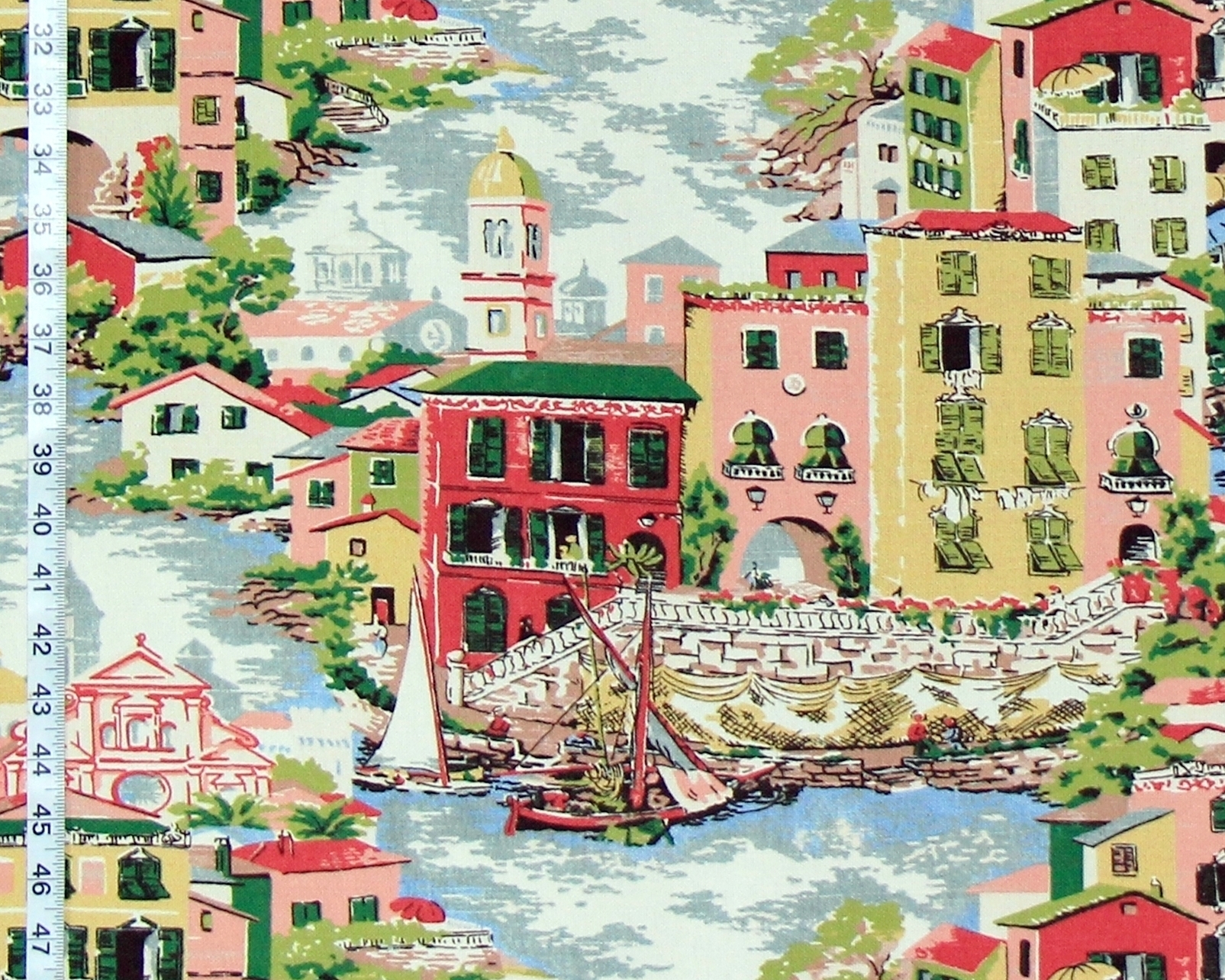 We worked on getting this for over a year,
and, here it!
There were problems with the original screens,
and colors had to be adjusted.
Which meant, there had to be testing, testing, and more testing!
For those that have this from Days of Yore:
this is NOT the same as before.
There is not just a dye lot difference-
the whole fabric is different,
as it is on a different ground cloth.
Think of this as a new fabric with an old design.
It is still 100% cotton,
but the fabric has a totally different weave, weight, and hand,
with a very different feel.
And, the colors are different-
the old fabric had more of a washed look to the color tones.
This new fabric is as close as we could get to the old.
But, the colors are more vibrant.
What do we like about this pattern?
It is all the little details.
Colorful buildings climb a hill,
which is surrounded by water.
Laundry flutters from lines,
a roof top terrace has an umbrella.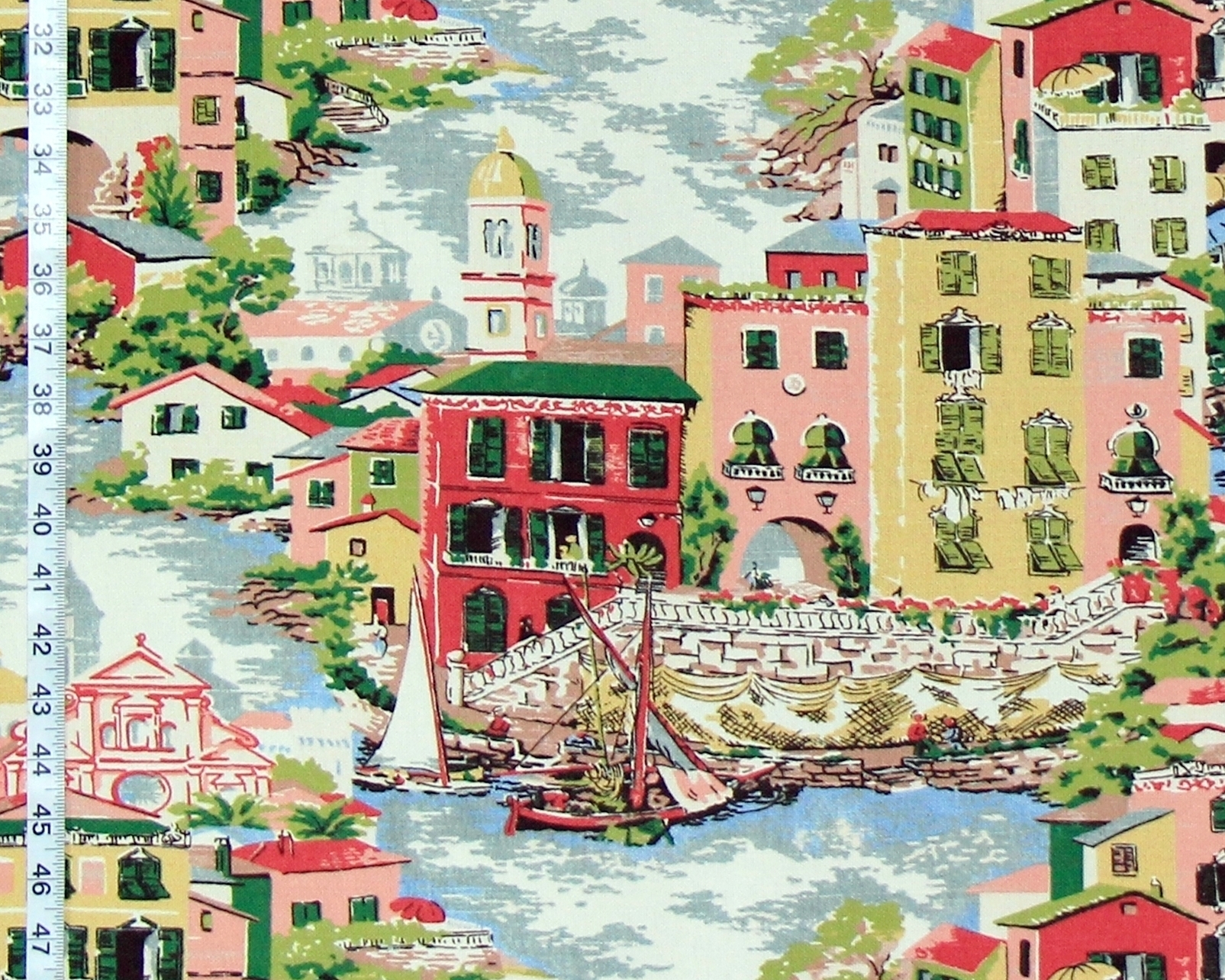 A terrace is edged with a balastrade,
which is abloom with flowers.
Stairs lead down to a quay, where boats are docked,
and where nets are hung to dry.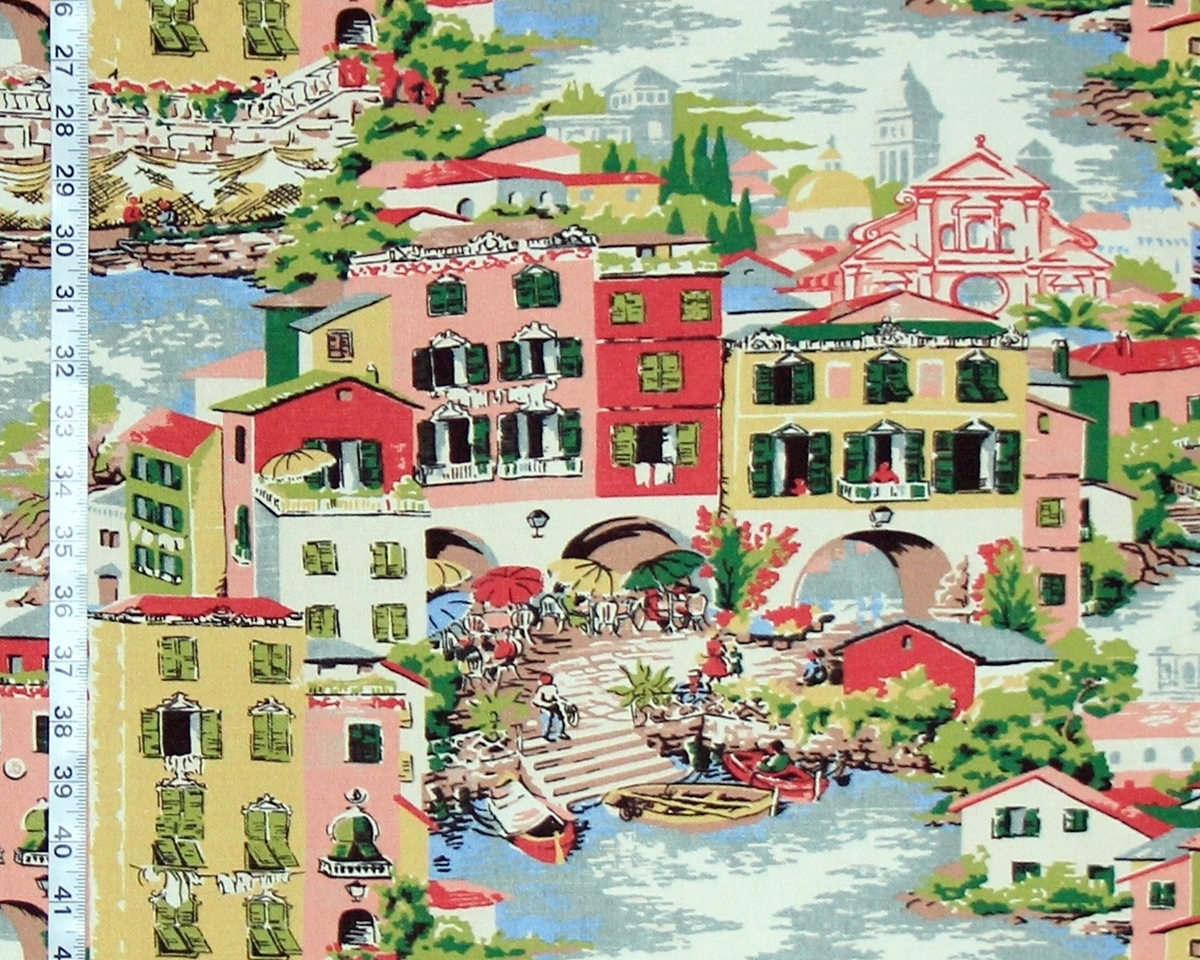 Another vignette shows a restaurant being set up for lunch.
And, in the background are the famous buildings of the town.
We do have another Venice fabric,
which is very different.
This fabric shows Venice as an old master might have painted it.
The look is that of an antique oil painting.
The colors are rich, vintage tones.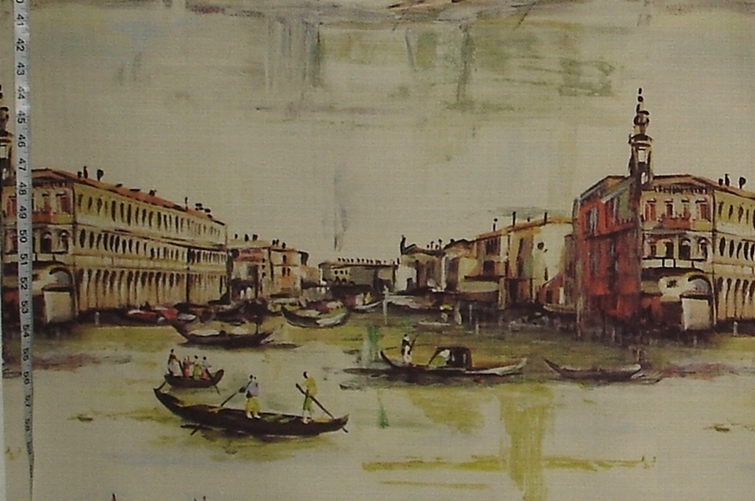 There are two different scenes that are shown in rows,
that alternate.
One scene is of a square in front of buildings,
where people are walking.
The other shows canals with gondolas.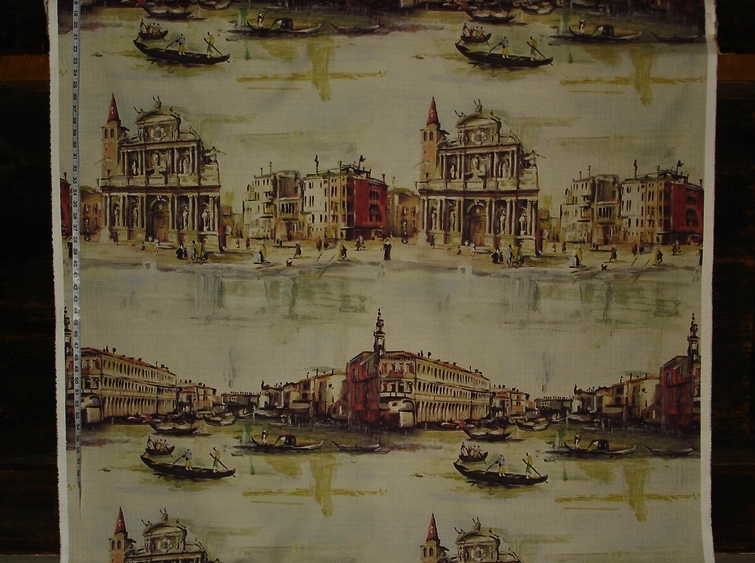 There is also an all blue colorway.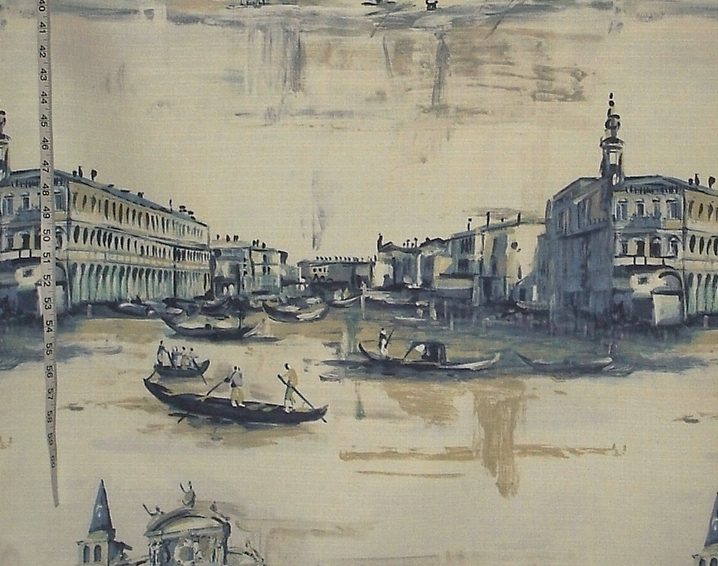 This fabric could be used for curtains and cushions, of course.
But, it could also be put on a stretcher and mounted like a painting!
For both of these fabrics see the
The French Italian Fabric category. 
______________________________