This week the most sold fabric was again, the FERN FABRIC with the small lizard.
But, the most asked for color was turquoise and pale blue,
in a tropical design.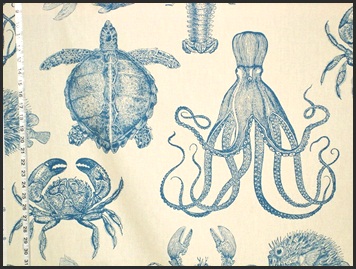 The SQUID TURTLE LOBSTER OCEAN FABRIC
has an over-sized pattern, with the surprise of a pufferfish and a goldfish.
Done as a toile it has a POW factor.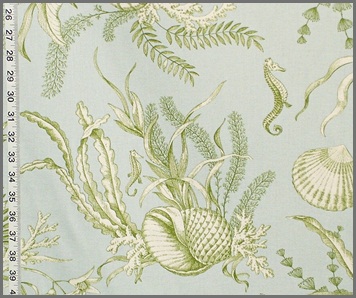 The TROPICAL OCEAN ORCHID TOILE FABRIC
has a softer look of a green and white toile on powder blue.
This has orchid flowers, seashells, seaweed, and seahorses, and snails.
Both of these can be seen in the
OCEAN FABRIC CATEGORY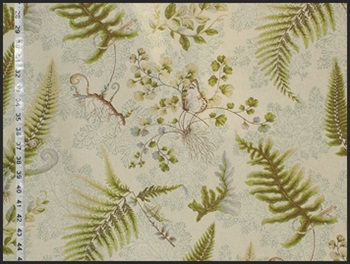 Once again the FERN FABRIC with
the vintage look proves to be the most popular fabric sold this week!
To see it in more detail go to the: