Last weekend we took a short drive to
the Rockport Camden Maine area.
There was plenty of sun in the sky, and snow on the ground!!!
Our first stop was in the Rockport Harbor,
famous for being the home of
Andre, the Seal. His monument was buried in snow.
This is a narrow, deep harbor that in the summer time is filled with boats.
There is a nice park, that is wonderful for pic-nics in the summer,
and has plenty of snow to play in the winter!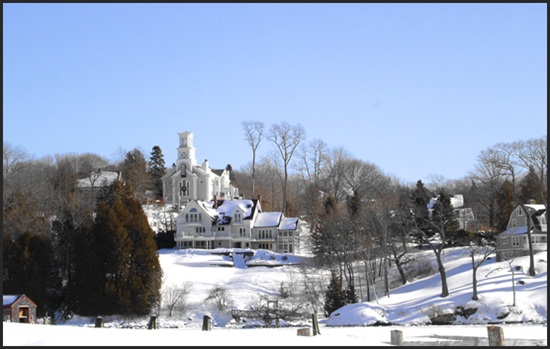 Continuing up the coast we stopped to see some of the
Belted Galloway herd.
In the summer, the green fields are filled with them!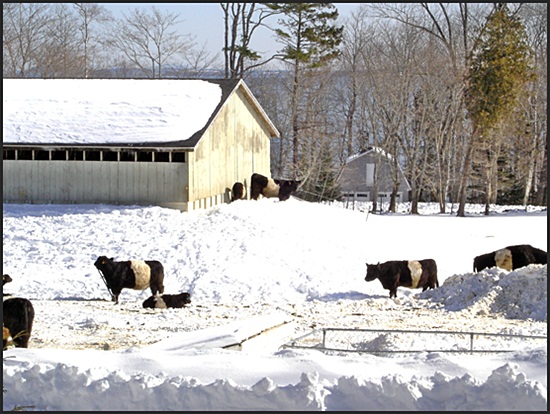 Camden Harbor was quiet- the schooners laid up for the winter.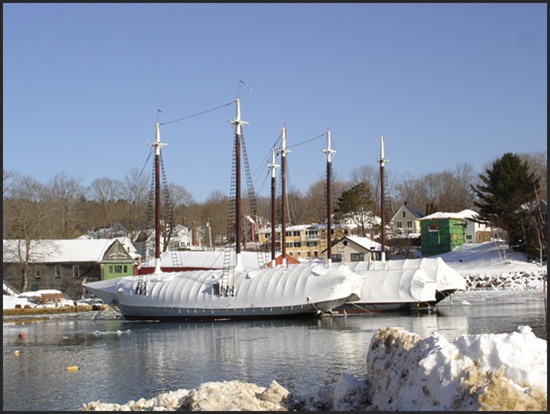 We finished up our short trip with lunch at the
Boynton-McKay Food Co.,
located on Main Street.
This is housed in an old apothecary shop, c. 1893.
The walls are covered with cases, filled with antique apothecary items.
And the ceiling is hung with wonderful modern cutouts.
One walks to the back, grabbing a seat on the way back- if one is lucky!
At the back one places an order, then goes to the front,
and gets ones' drink, and sit down.
Sitting at the front window, is great for people watching!
There isn't any rush, and the food is great!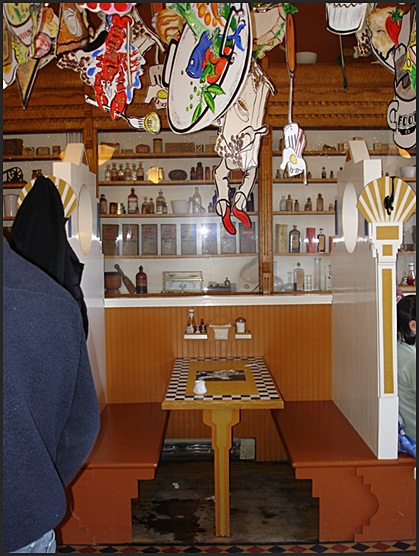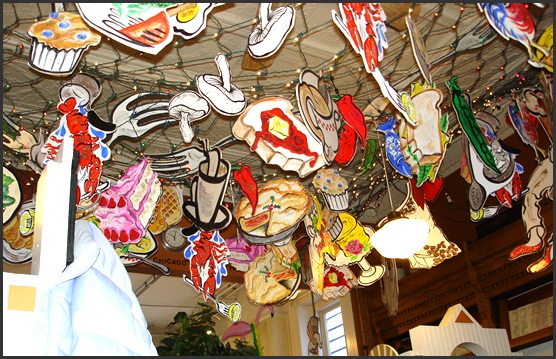 The ceiling of the Boynoton-McKay Food Co.
After a tomato and cheese on rye it was time to head home!