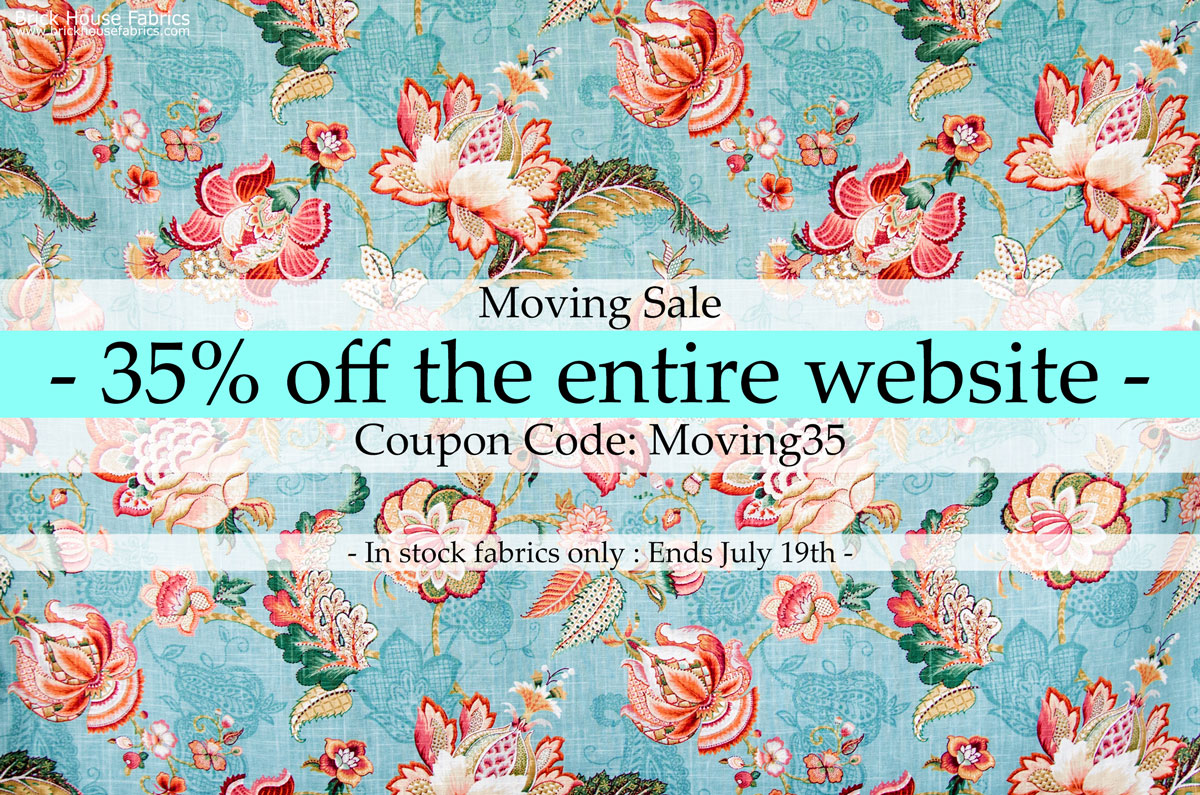 Brick House Fabrics is Moving! And, we'd like to make the trip a little easier, with a little bit less fabric to move! So, we're having a moving sale!
35% off the entire IN STOCK inventory through Wednesday July 19th! – Must use coupon code!
We've never had a sale like this before. Its only happening because we're moving, so take advantage of this one time offer!
Use Coupon Code: Moving35 at checkout to receive discount.
On top of the 35% off, we are still offering FREE US SHIPPING on US Orders over $75.00
Starts right now, as this is published. July 10th. 2017
Sale Exclusions:
1)Special orders. Fabric must be in stock. – All inventory is live.
2)Basics: Sale does not apply to fabrics in the "Basic" Fabric Categories. This includes the plaids, stripes, checks, etc.
3)Cannot be retroactively applied to older orders.
Preview of our new Brunswick, Maine Location: