Eleven new destash fabric pieces, or discount fabric pieces, have just been listed.
There are Indiennes, some Coastal Living fabrics, equestrian fabrics,
and the rest is an eclectic mix!
As always, if there are any flaws on these sale pieces, they are noted.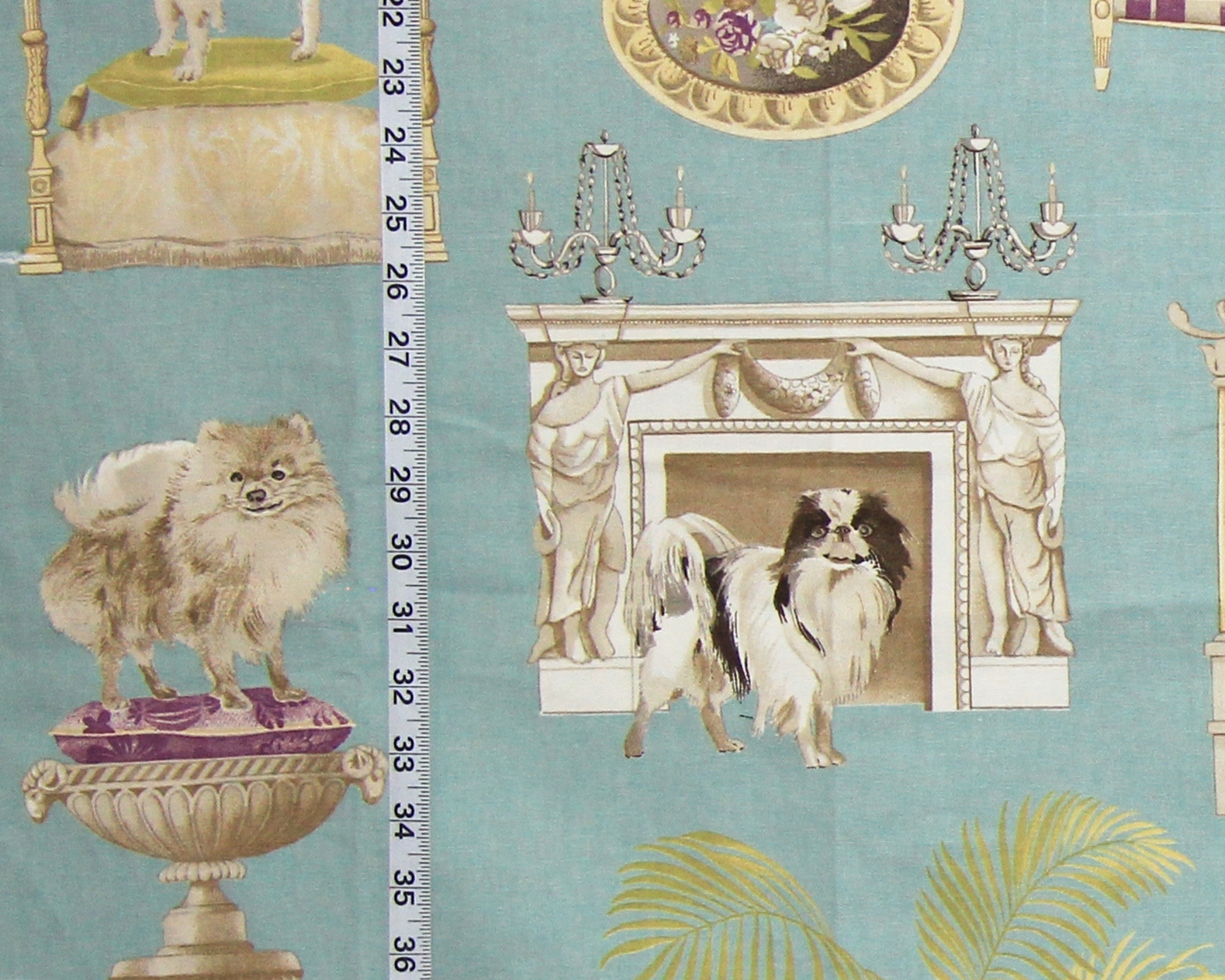 In going through things we did find one piece of the
P.Kaufmann dog fabric in aqua blue.
This features small dogs.
There is a Pomeranian, a King Charles Spaniel, a Lhasa Apso,
as well as others.
A small piece, this is the last we have of this.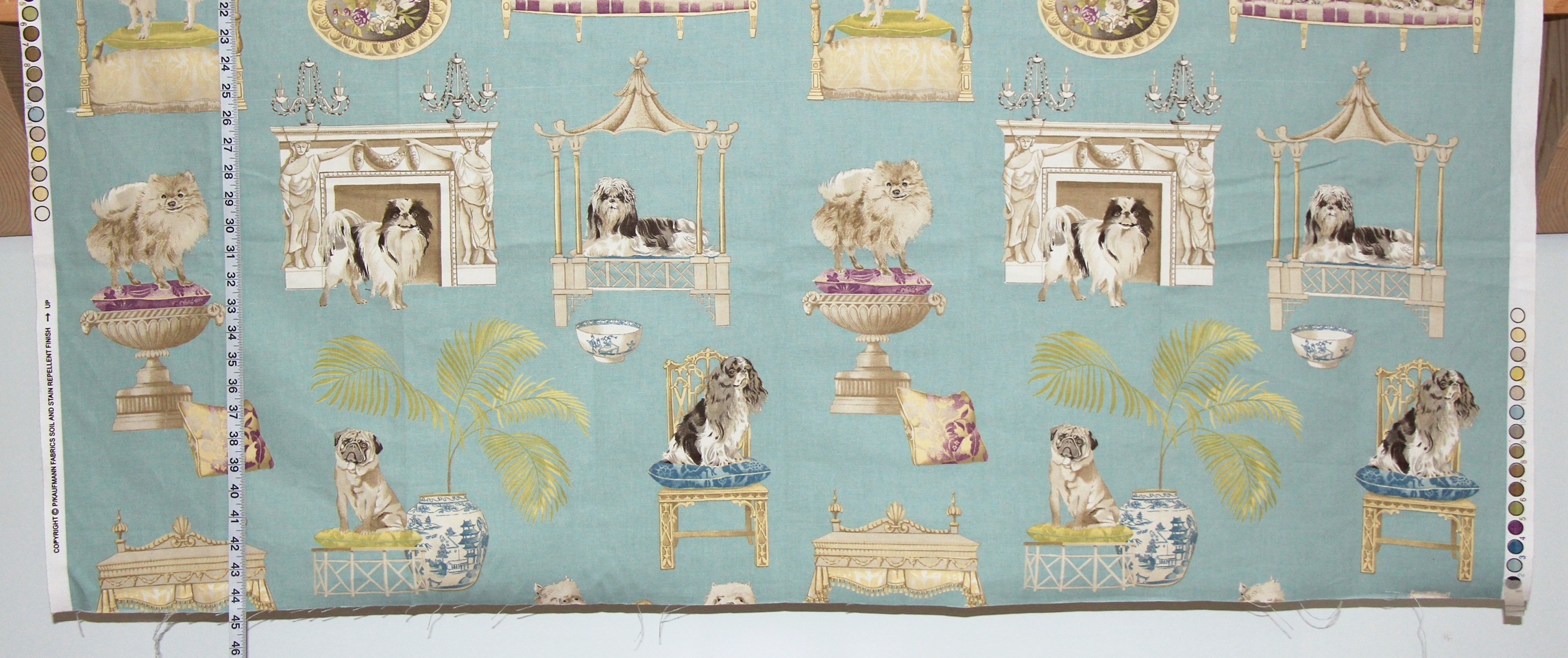 There is an Indienne fabric in two different colorways,
the popular raspberry teal colorway.
and the dark blue Baronial colorway.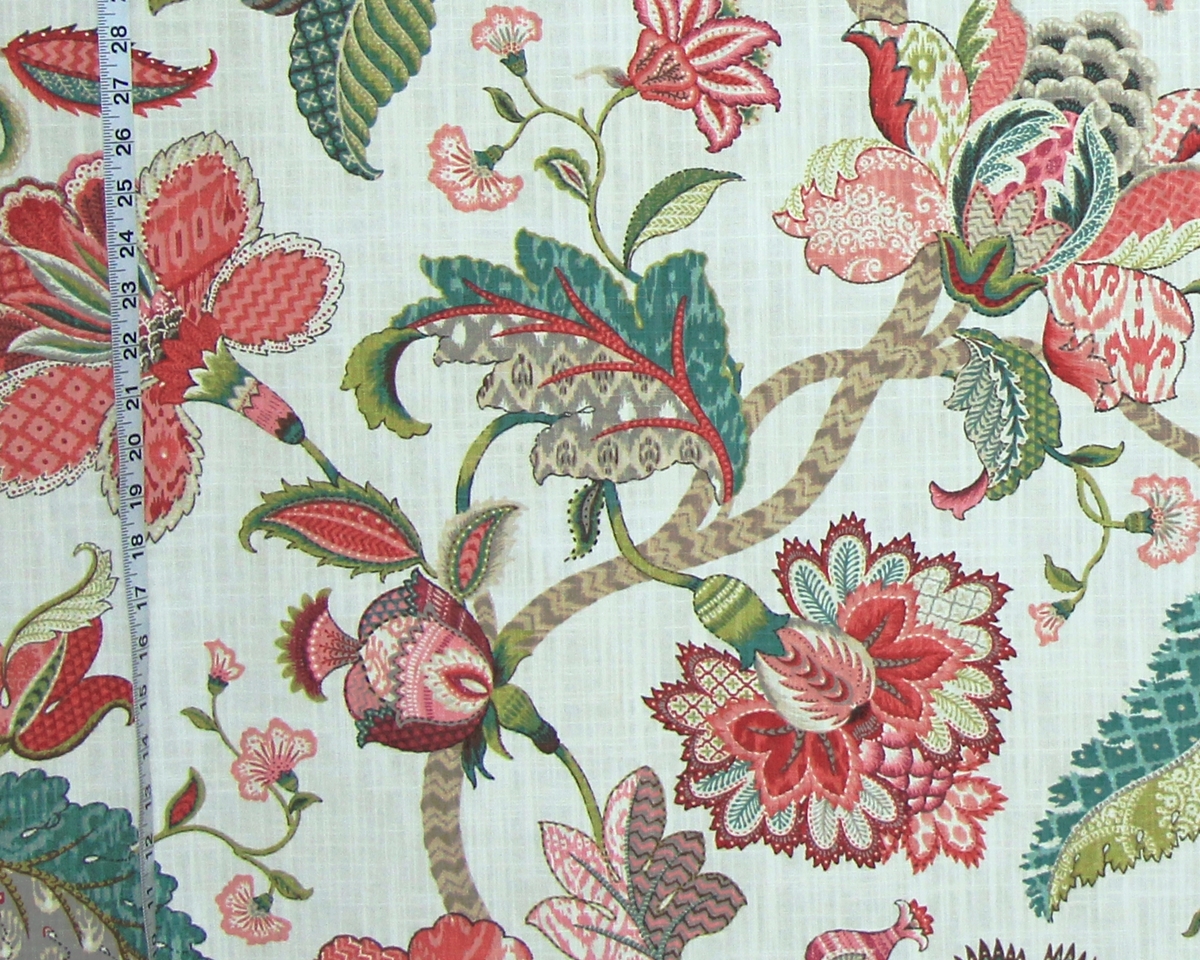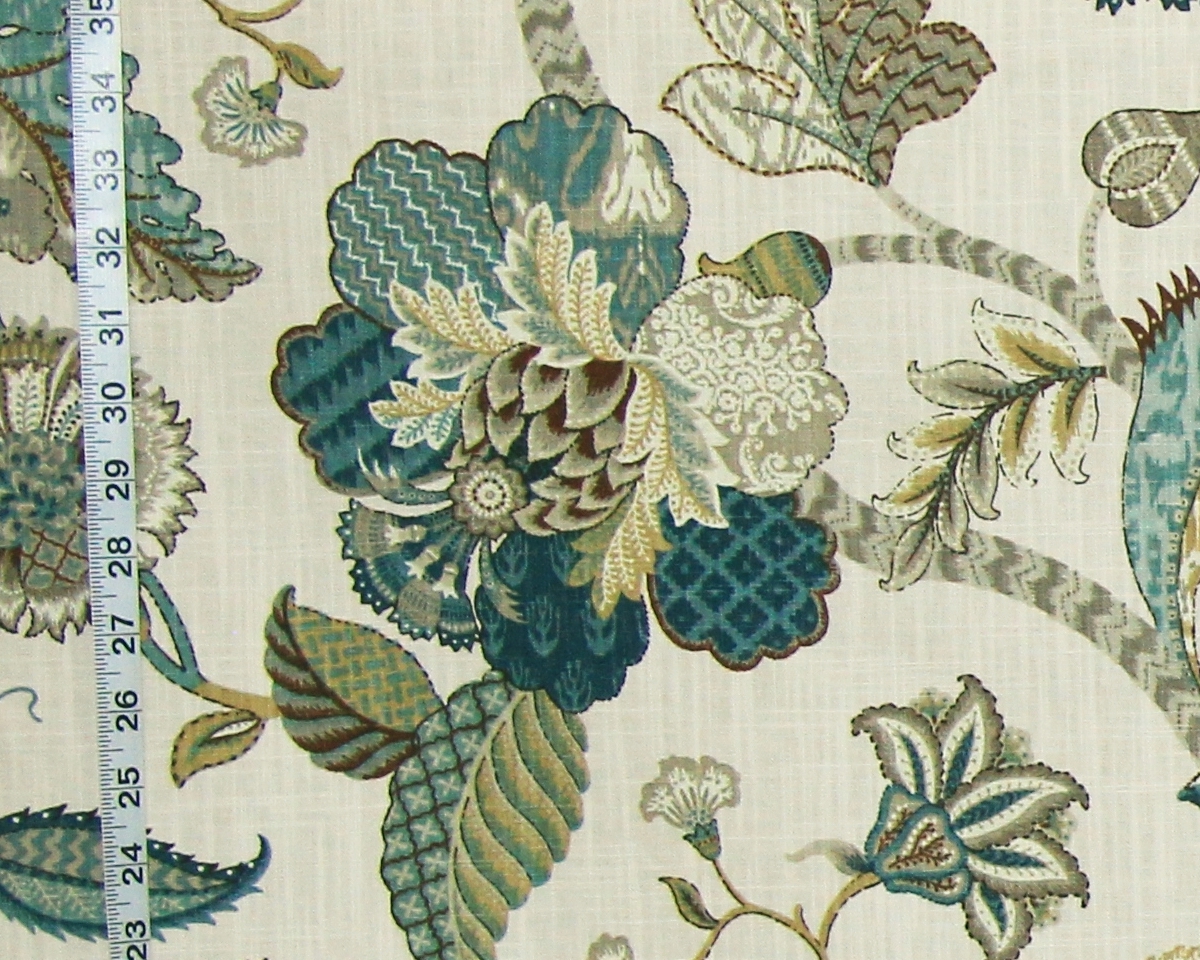 There is a piece of the horse jockey fabric with the
elaborate paisley border.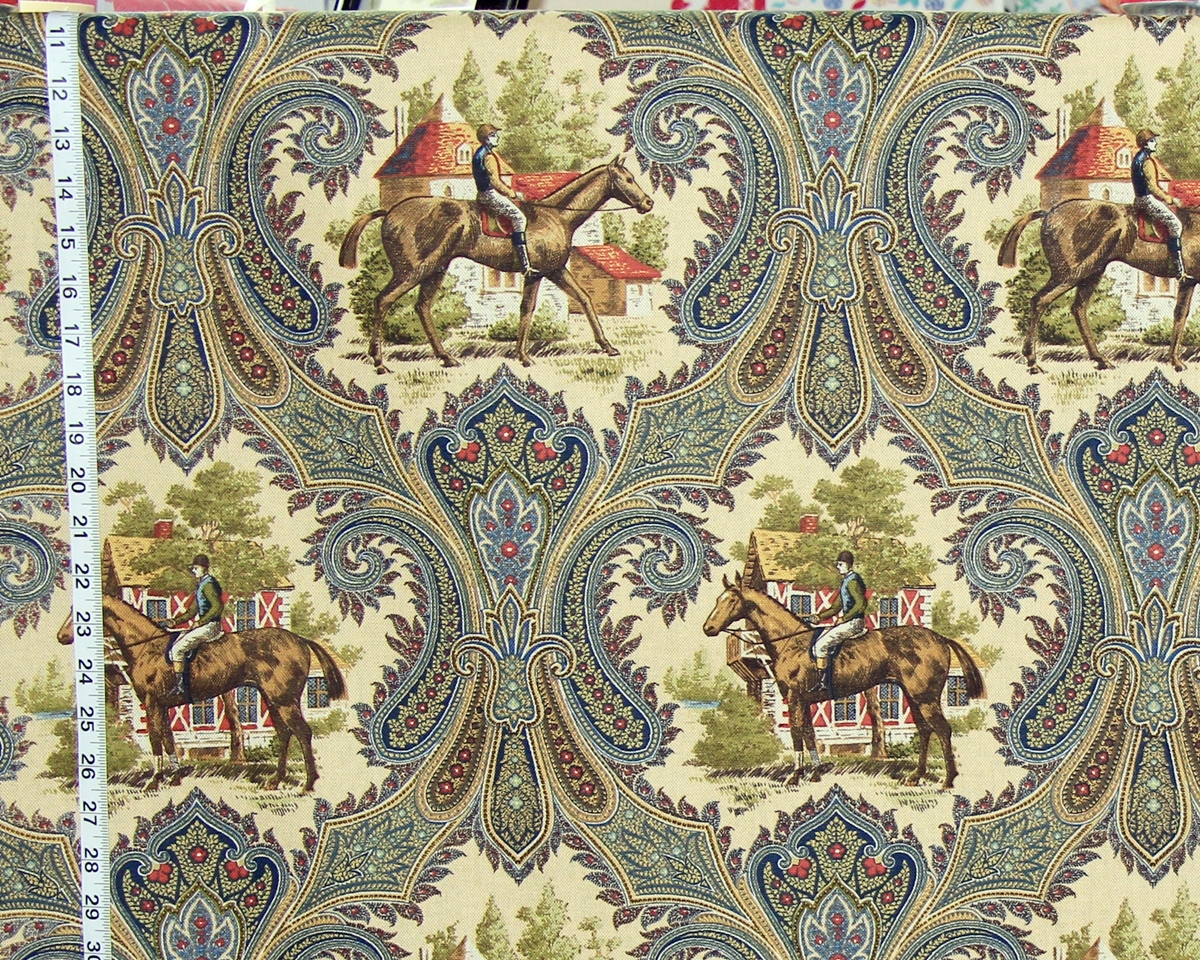 And there is a piece of the
horse riding fishing foile fabric, horse riding fishing foile fabric,
in the tan colorway.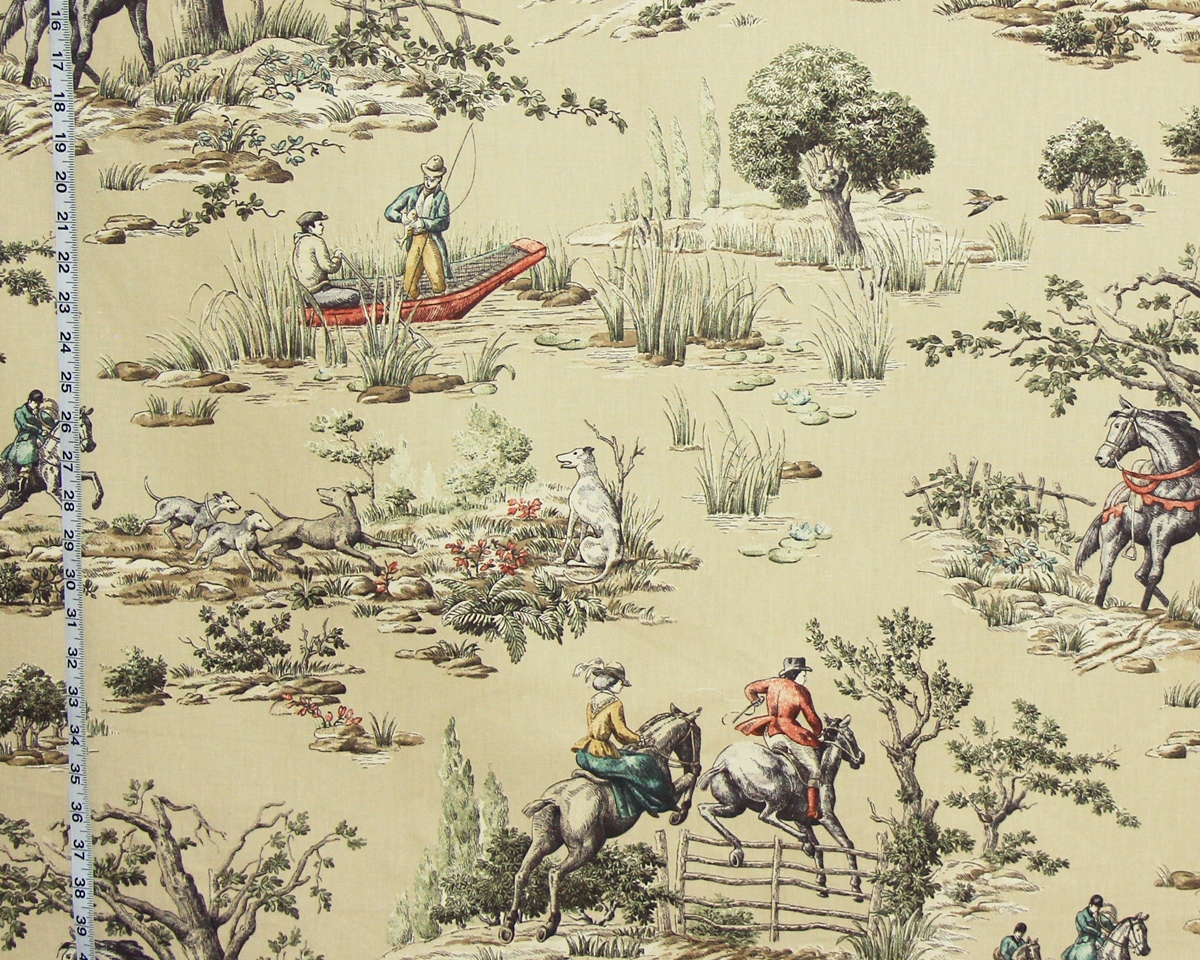 For coastal fabrics there is the fabric we call the "Shipwreck".
This has things that might be found in a shipwreck-
urns, coins, shells, and coral on a background of document writing.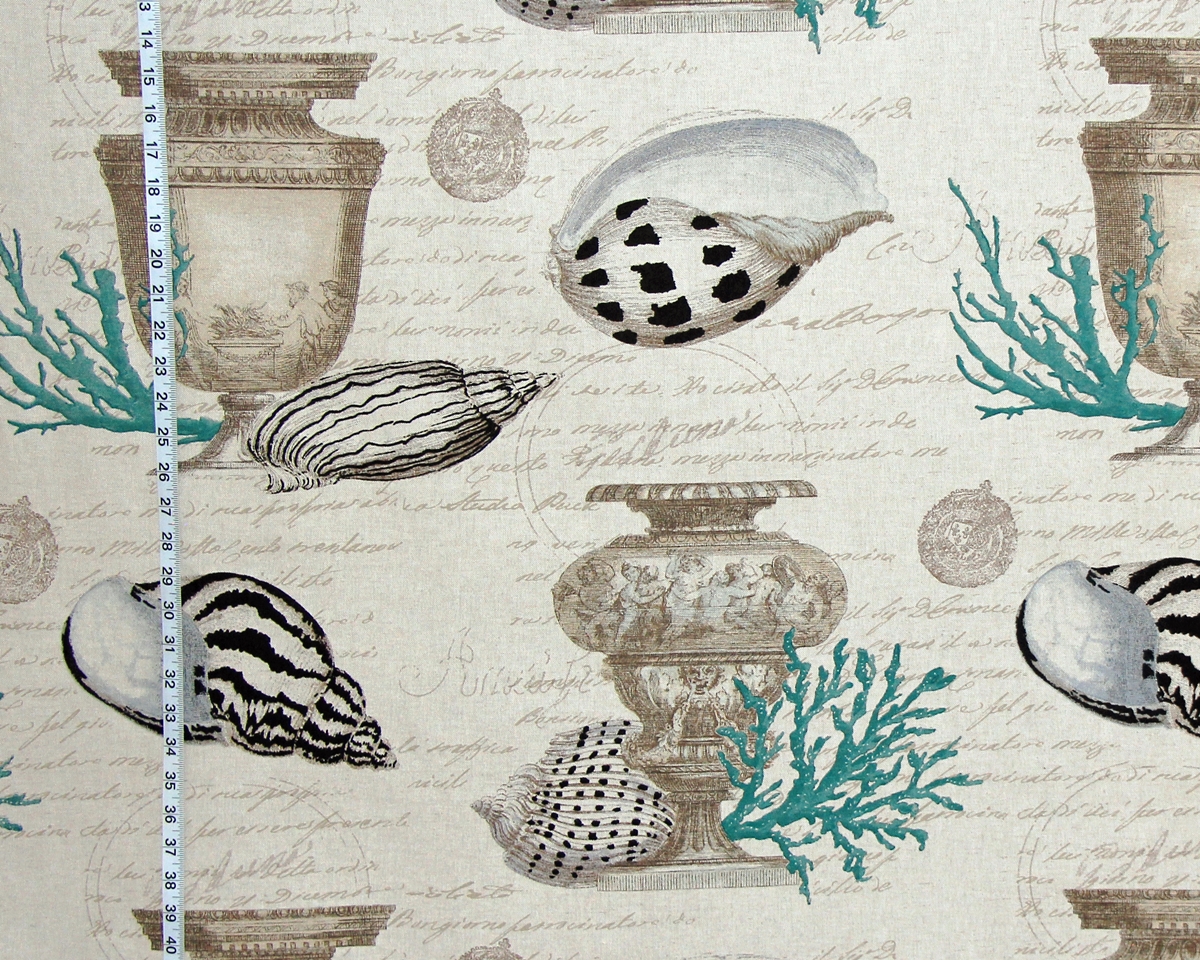 The other coastal fabric is a piece of the navy blue starfish bark cloth fabric.
This is actually a remnant, as it is not full width.
It was cut in half, and is 2 yards, 28″ in length.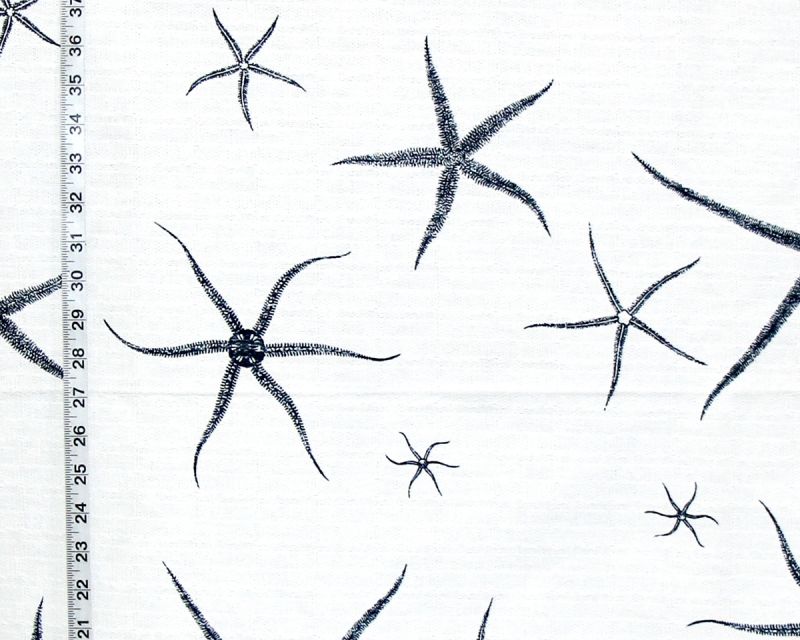 A piece of the bright parrot toile fabric is also on sale.
This has bright parrots against a toile background,
which is done in tones of charcoal.
_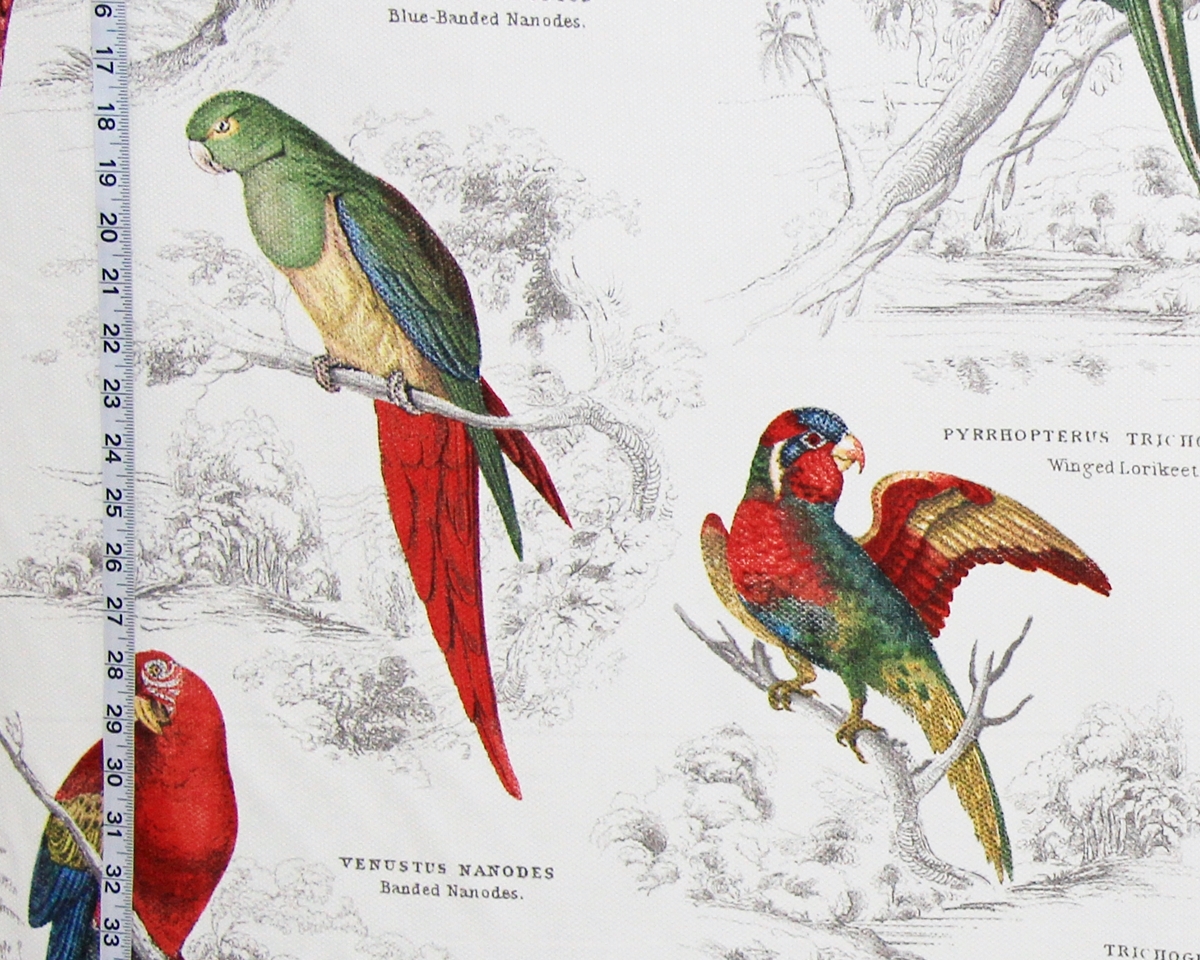 A piece of the European rooster fabric is also on sale.
This has large roosters representing different chicken breeds,
withthe names of the  breeds next to them.
The small buildings add a quaint touch.
Writing in script adds to the pattern.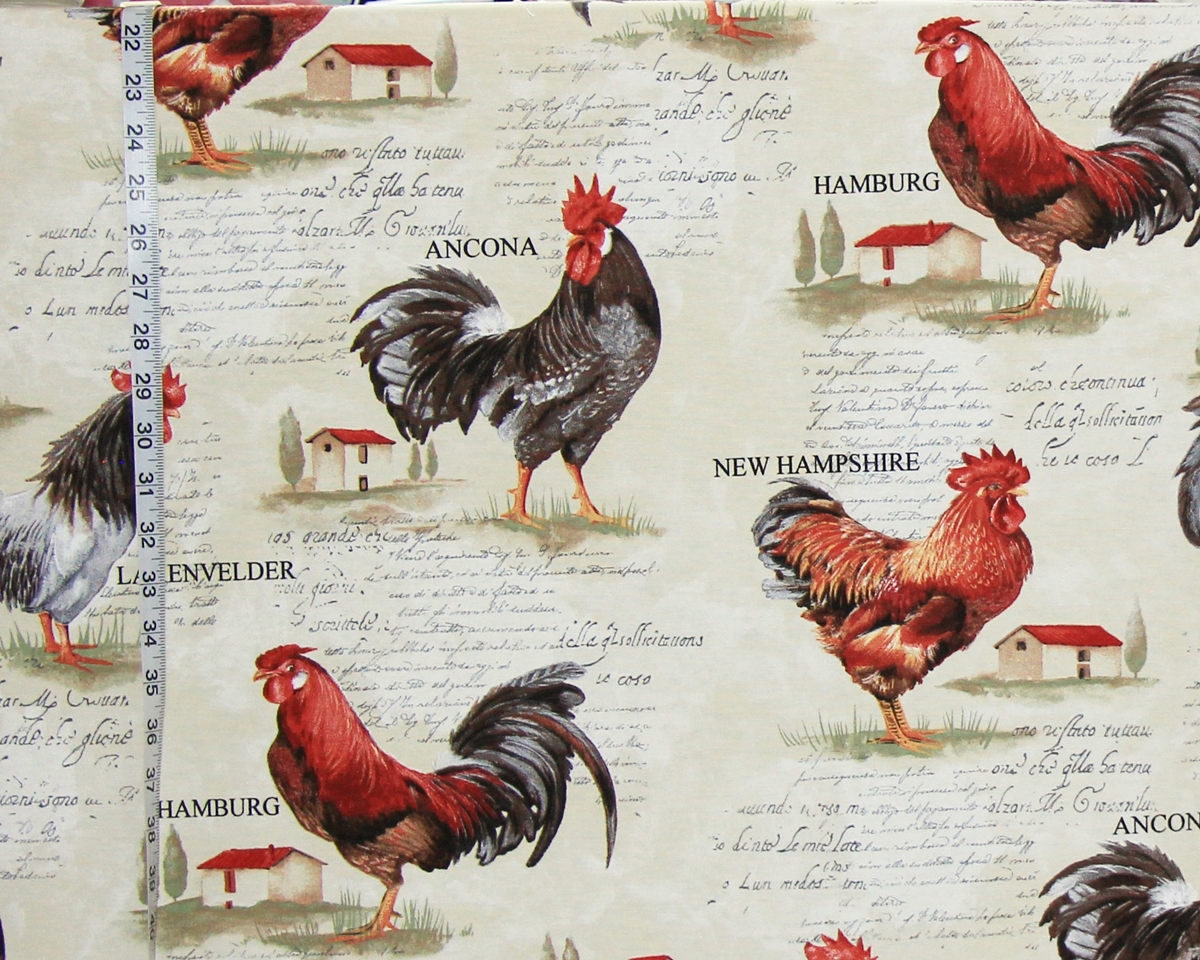 The butterfly architectural toile fabric has a softer look.
Done in pink, periwinkle, and avocado on oatmeal,
it is perfect for a pretty Paris Apartment look.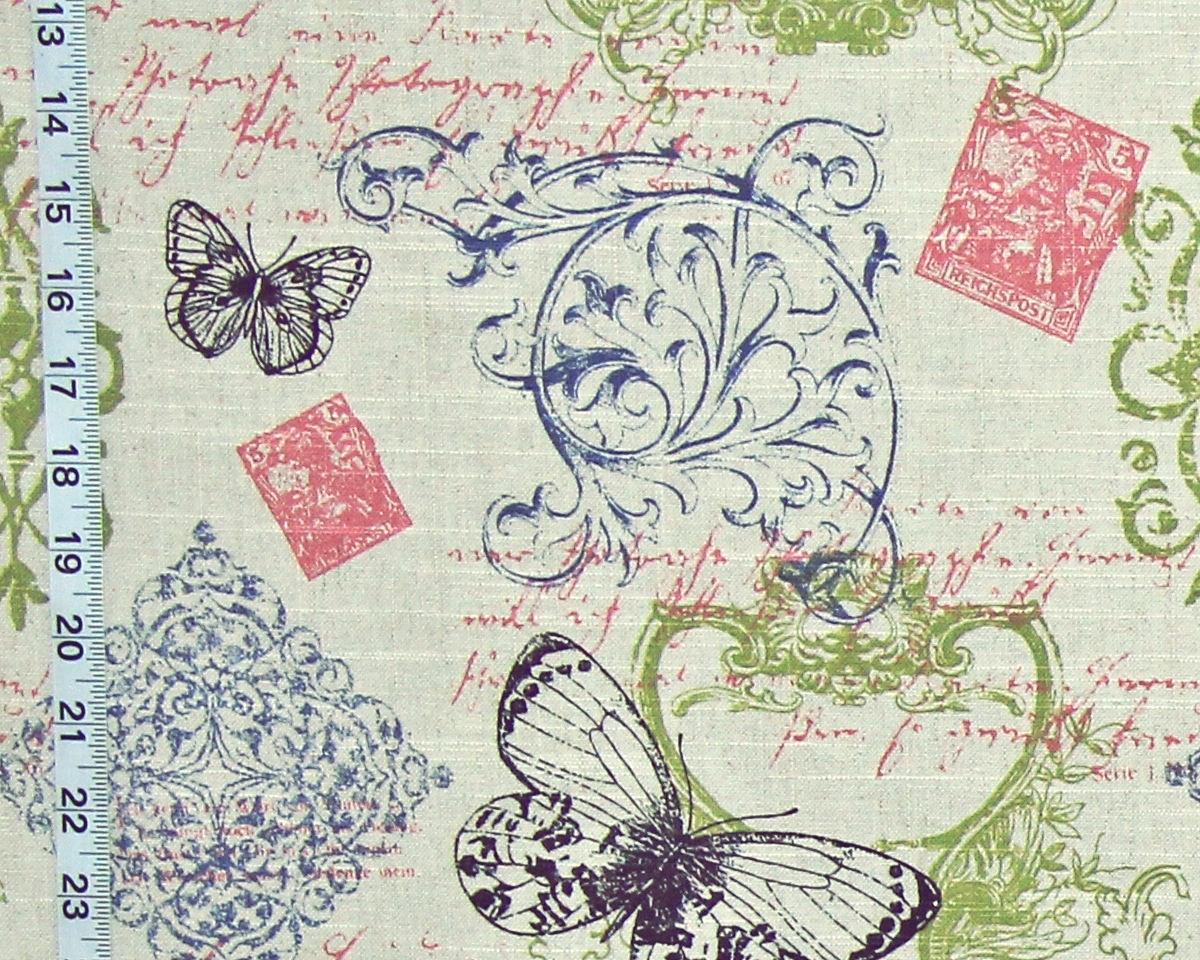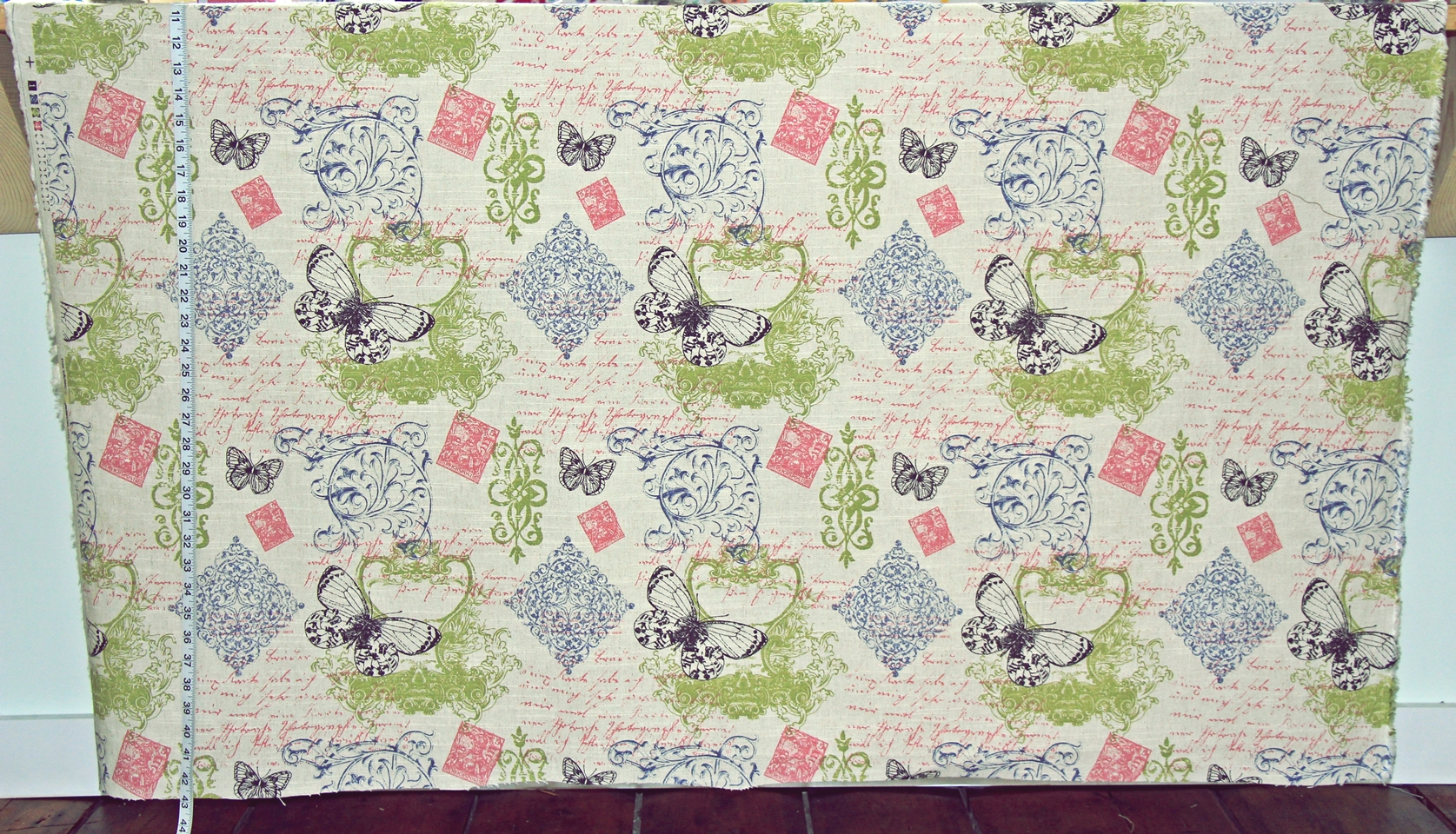 Probably the most unusual fabric we carry is a fabric we call the Surreal Fabric.
While many love the cat ballerina,
the squirrel wearing the orange wig also garners comments!

Except for the dog fabric,
there is yardage of all of these fabrics.
For other discounted fabrics,
see the
____________________________________