Seersucker fabric says summer!
And with Maine in full summer mode,
it is time to think seersucker!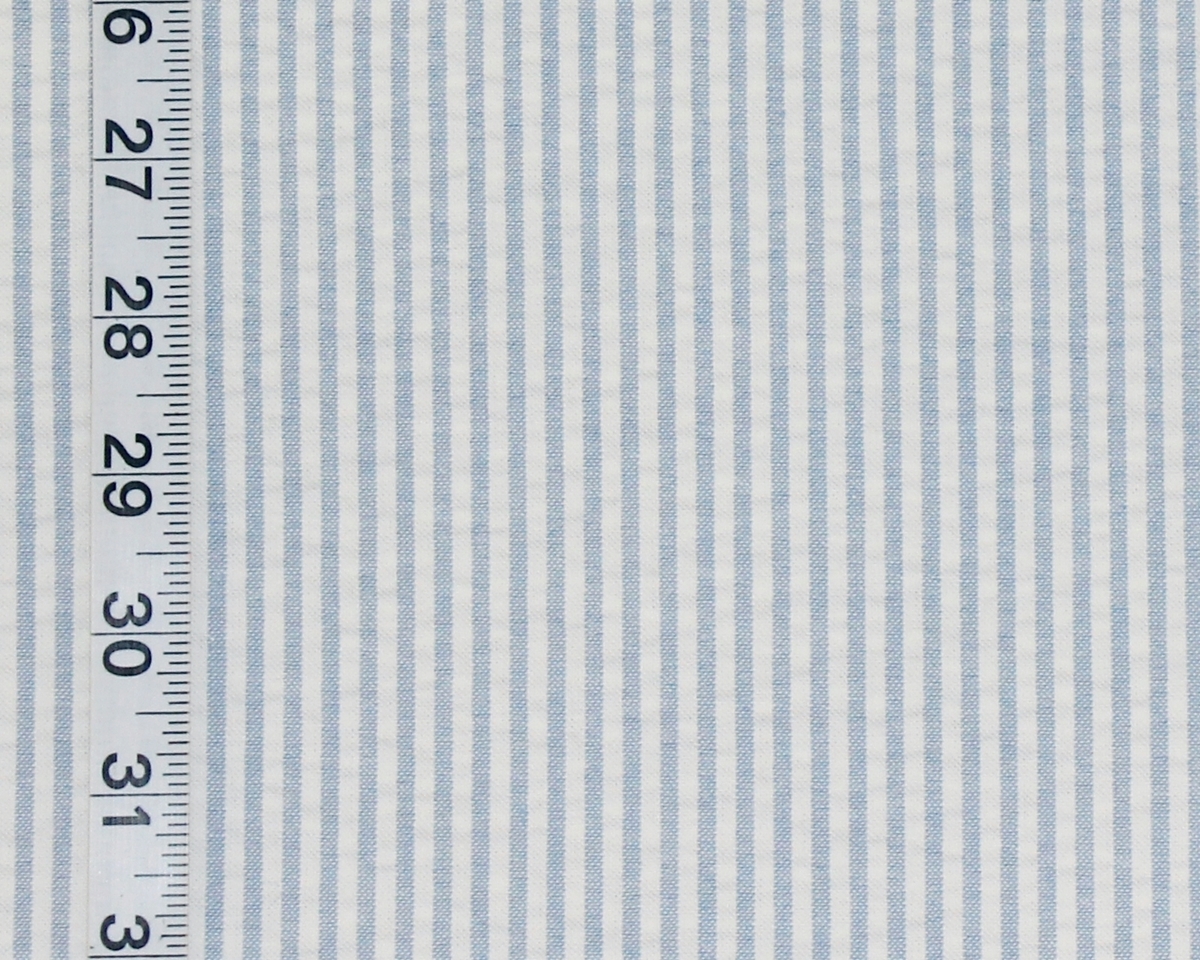 Seersucker fabric is made by a weaving process.  The warp threads, which are the threads running up the fabric, are held at two different tensions.  This is done by warping two different warp beam. The weft threads run horizontally, and create the puckering, as it is woven.
In a pin stripe fabric, like the blue chambrey seersucker fabric shown above, the blue warp threads are held at a regular tension, and the white warp threads are held at a looser tensions.  The warp threads are white, and create the puckering in the more loosely held white warp stripe. The blue stripe,  is actually blue and white, as the white weft threads have been woven through the blue warp threads. The blue stripe is smooth, the white is puckered.
One could have a single color of seersucker, which would be a plain fabric with a puckery look and feel. Or a seersucker could have a woven in pattern, such as a  stripe, a check, or a plaid.  As long as the weaving creates the puckering, it is a seersucker fabric.
Seersucker fabric is normally woven of cotton, or a cotton blend. The puckered weave gives it more breathability than a plain woven fabric, which is why it is popular in the summer.
Plisse fabric, also a crinkled fabric, is produced by a chemical reaction. Caustic soda, or sodium hydroxide, is applied to the fabric and causes it to shrink. While many of the vintage plisse fabrics were cotton, today most are a blend, and tend to be light weight.
The seersuckers that we have are pin striped, traditional fabrics.
They are a perfect weight for clothing or home decorating.
And we have four colors,
the chambray blue is a classic.
And there is a red/off white.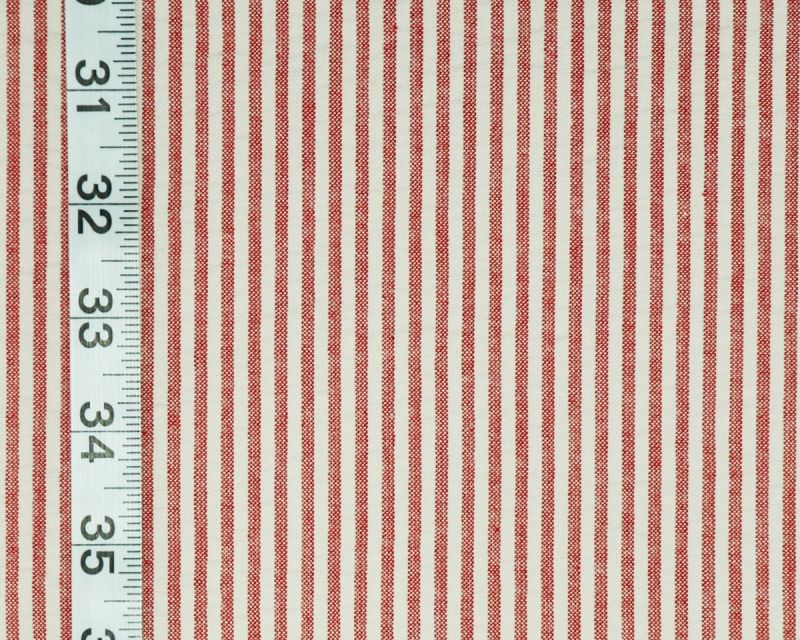 For those that want a pastel we have the soft, pretty, pink.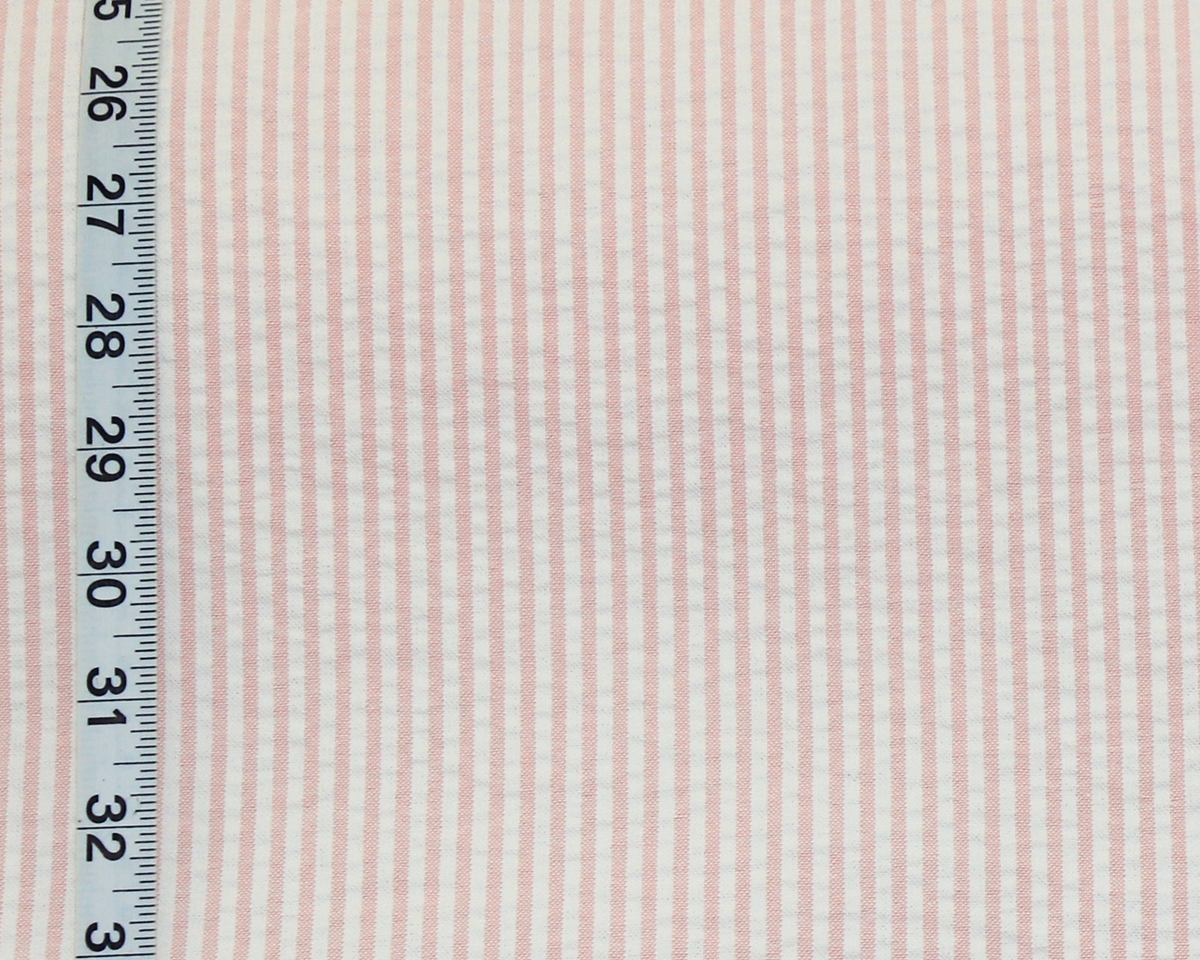 Also pretty, and a bit different, is the minty aqua tone.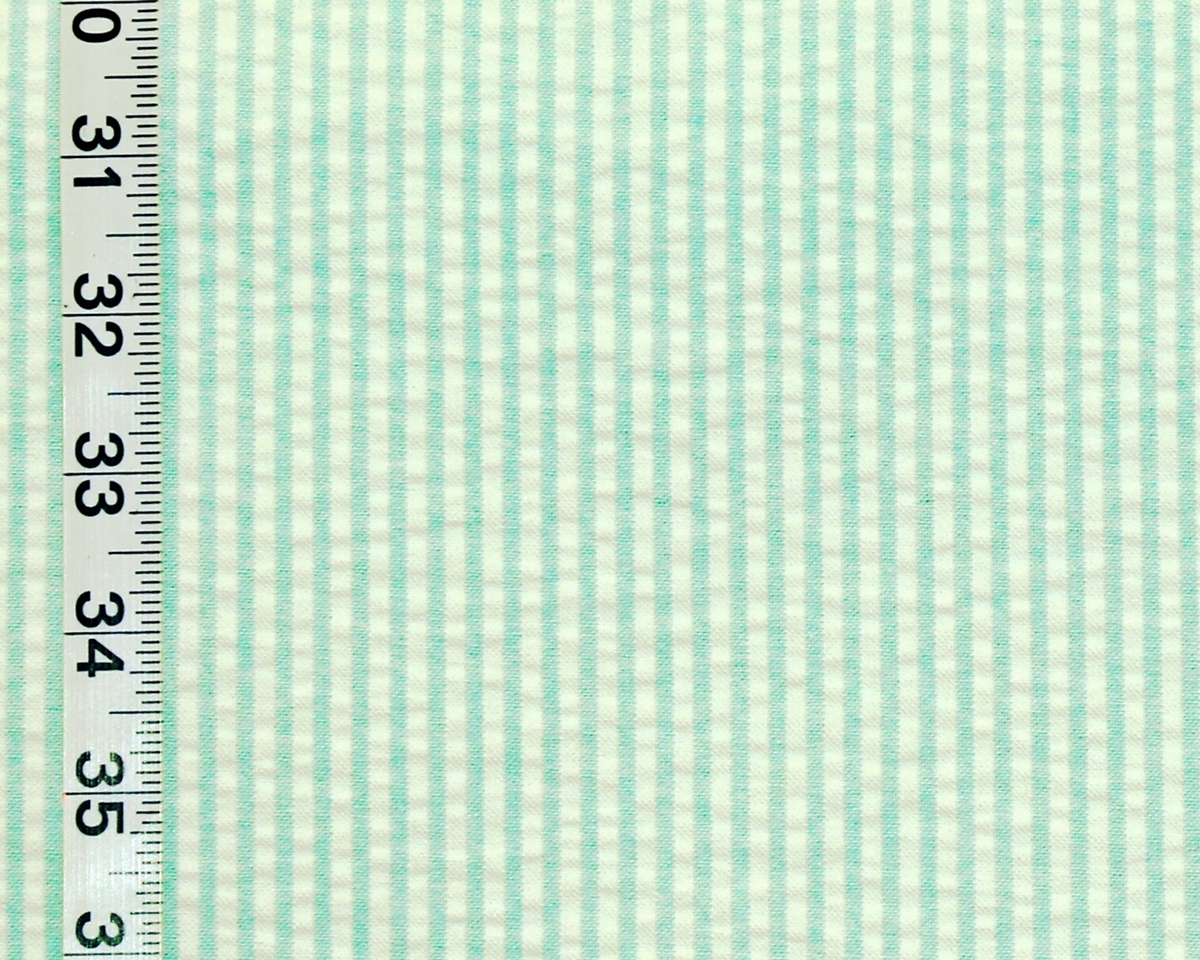 We do have one last seersucker.
This is a vintage fabric, and has been woven as purple gingham.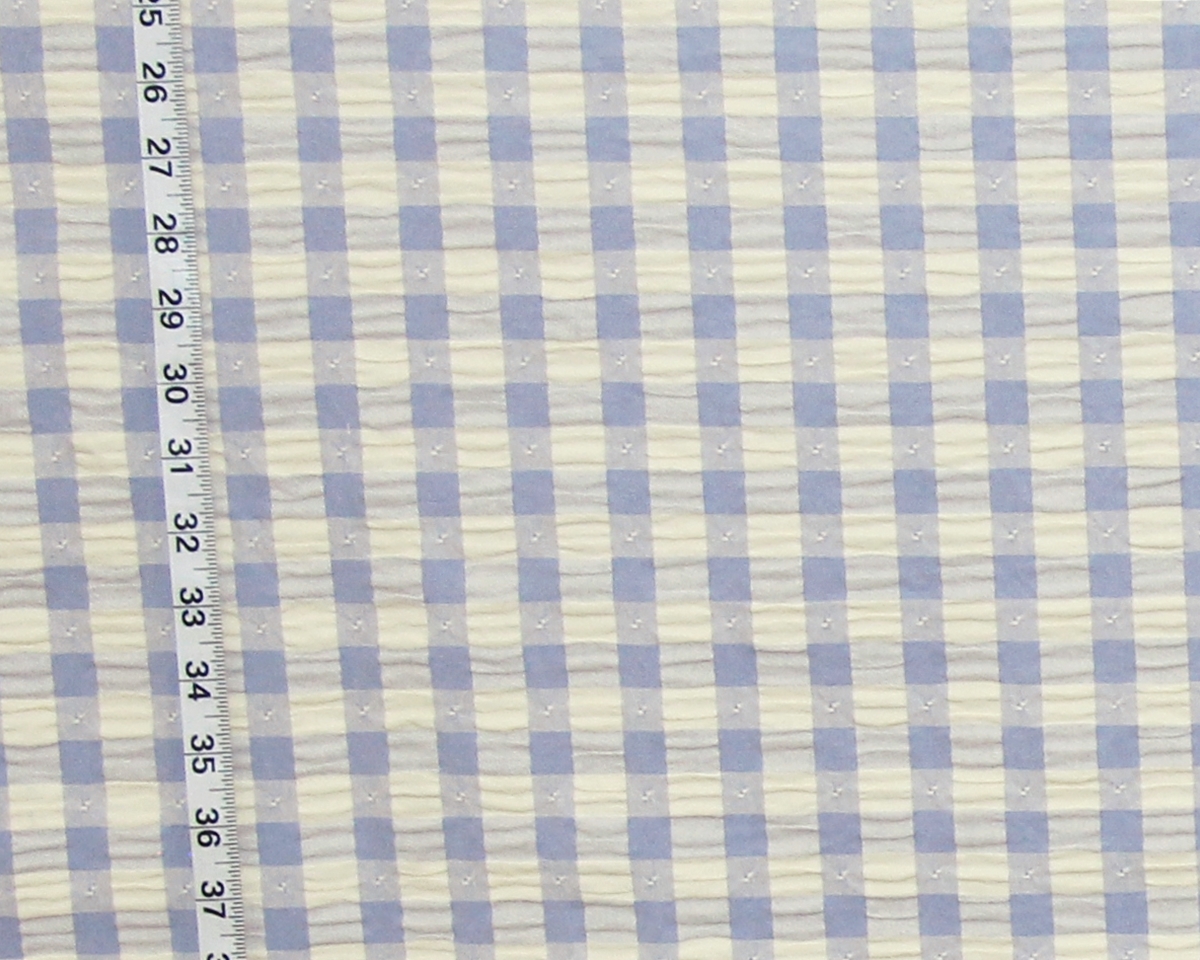 This is a heavier weight fabric, with heavy textured puckering.
It is perfect for a comfy chair, bedspreads, or curtains.
See the seersucker fabrics in the
Traditional Stripe Fabric category
See the  vintage seersucker check fabric in the
____________________________________________