We have a new whimsical beast fabric-
in three colorways.
It is lots of fun.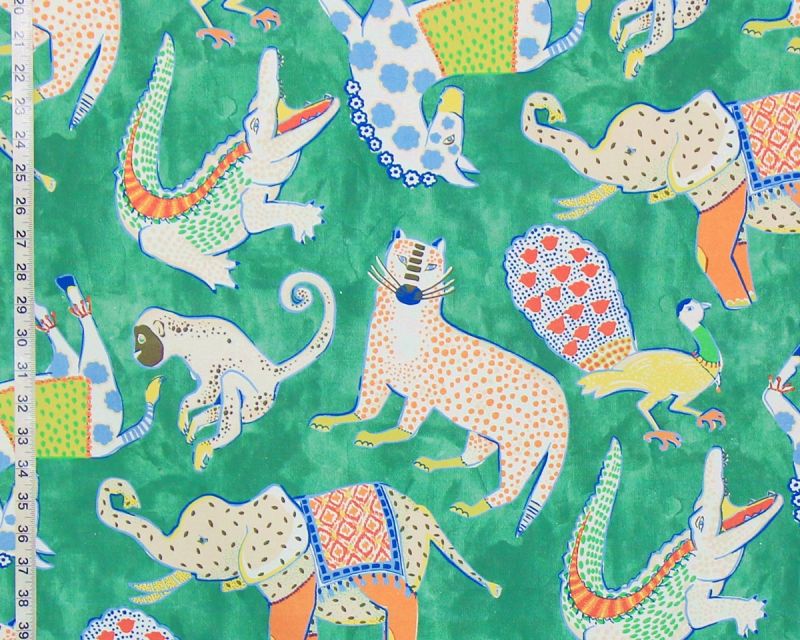 This fabric has a bevy of animals-
a cheetah that stares right at one,
a prancing peacock, an alligator roaring,
and there is a monkey, elephant, and horse!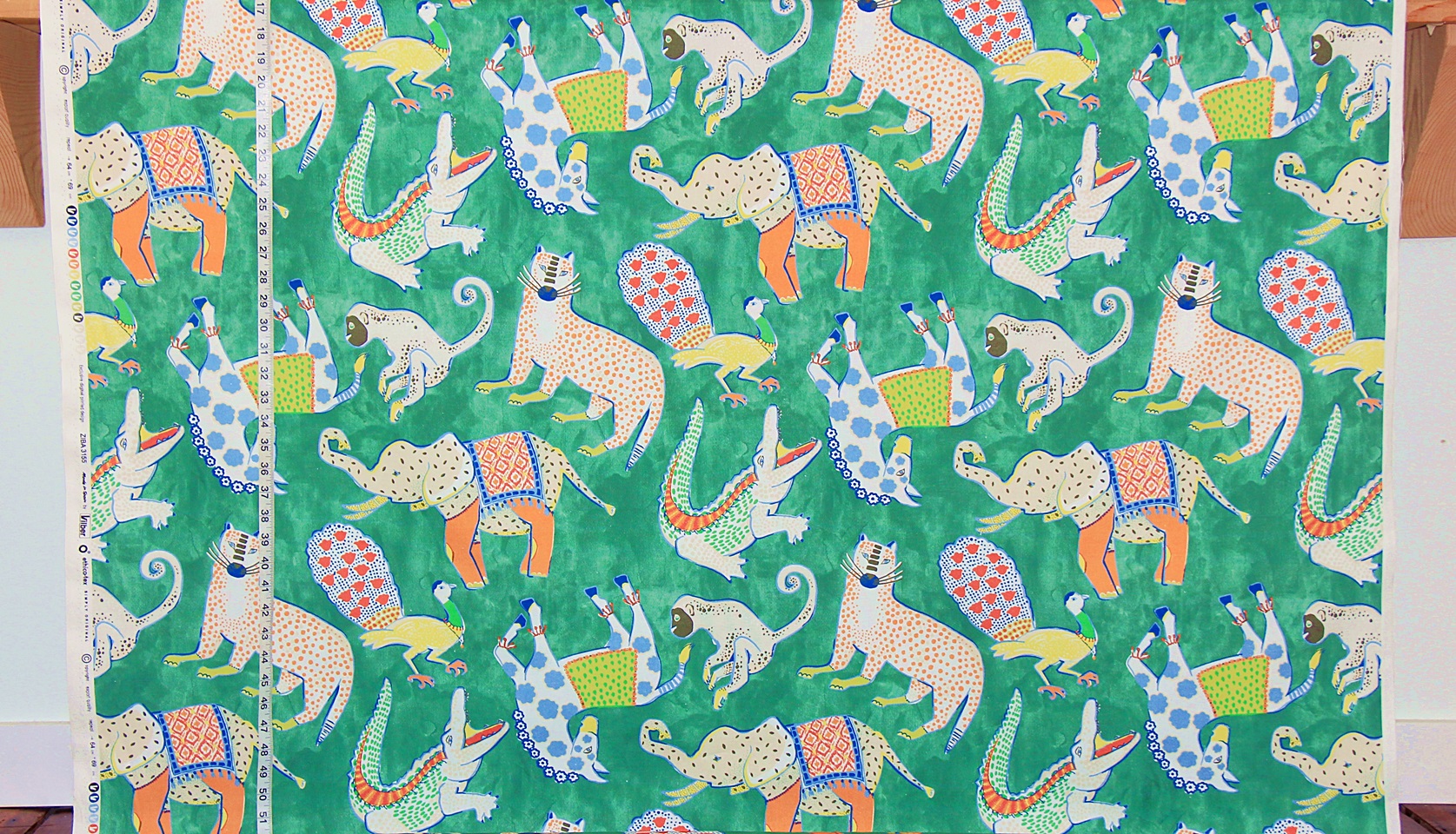 I love the funkiness of this!
All the animals are patterned with spots, dashes, and flowers.
My favorite thing is the horses mane of flowers-
I just wish he was not upside down to the
rest of the animals!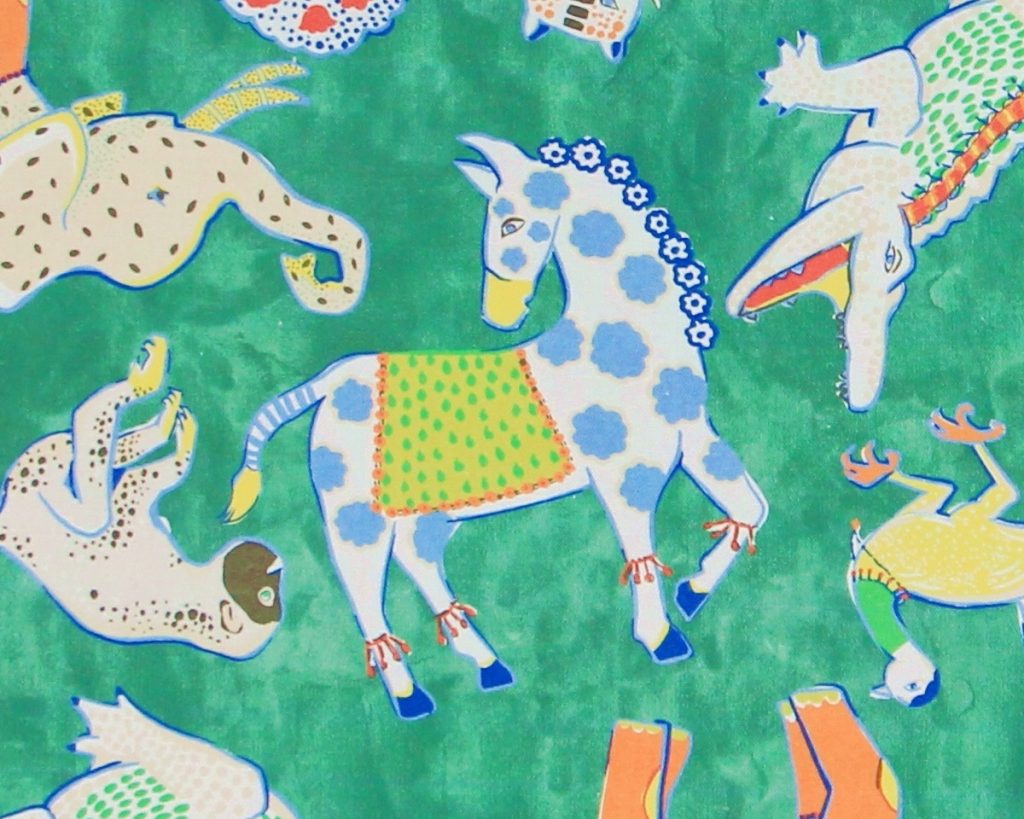 The second colorway is yellow!!!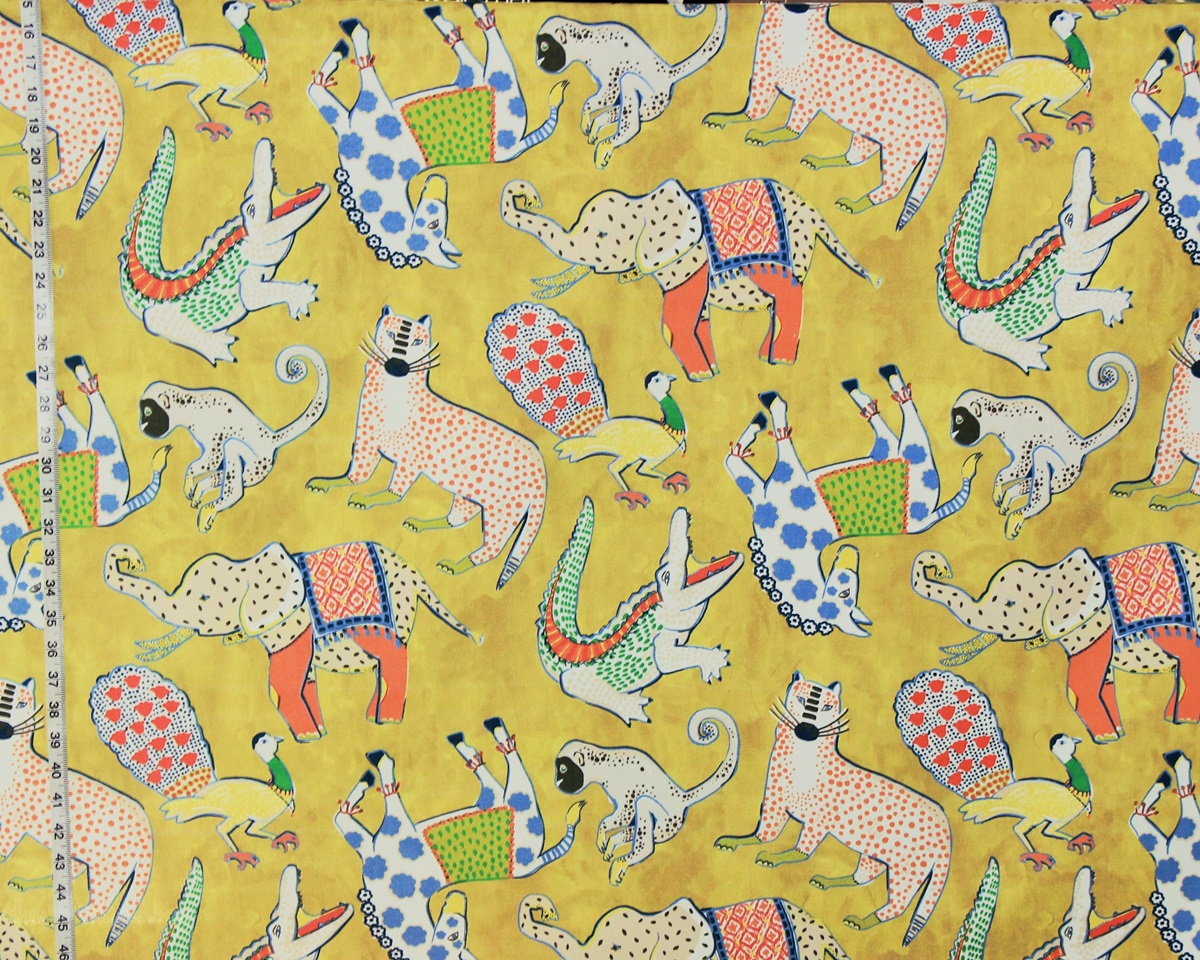 All three of these colorways use the same colors
for the animals.
But, the because the colors of the animals interact differently
with each background color,
they appear to have different colors.
And, the background color itself does influence how the
colors reads to the human eye.
The green is colorful without seeming too busy.
The yellow variation is as bold as it can be-
it is a statement!
And the grey gives a sense of space to the pattern.
Even though the coloring on the animals is not tonal,
the background gives the pattern a sense of variety.
I find that interesting-
usually the background is solid,
and the pattern is filled with tonal variations.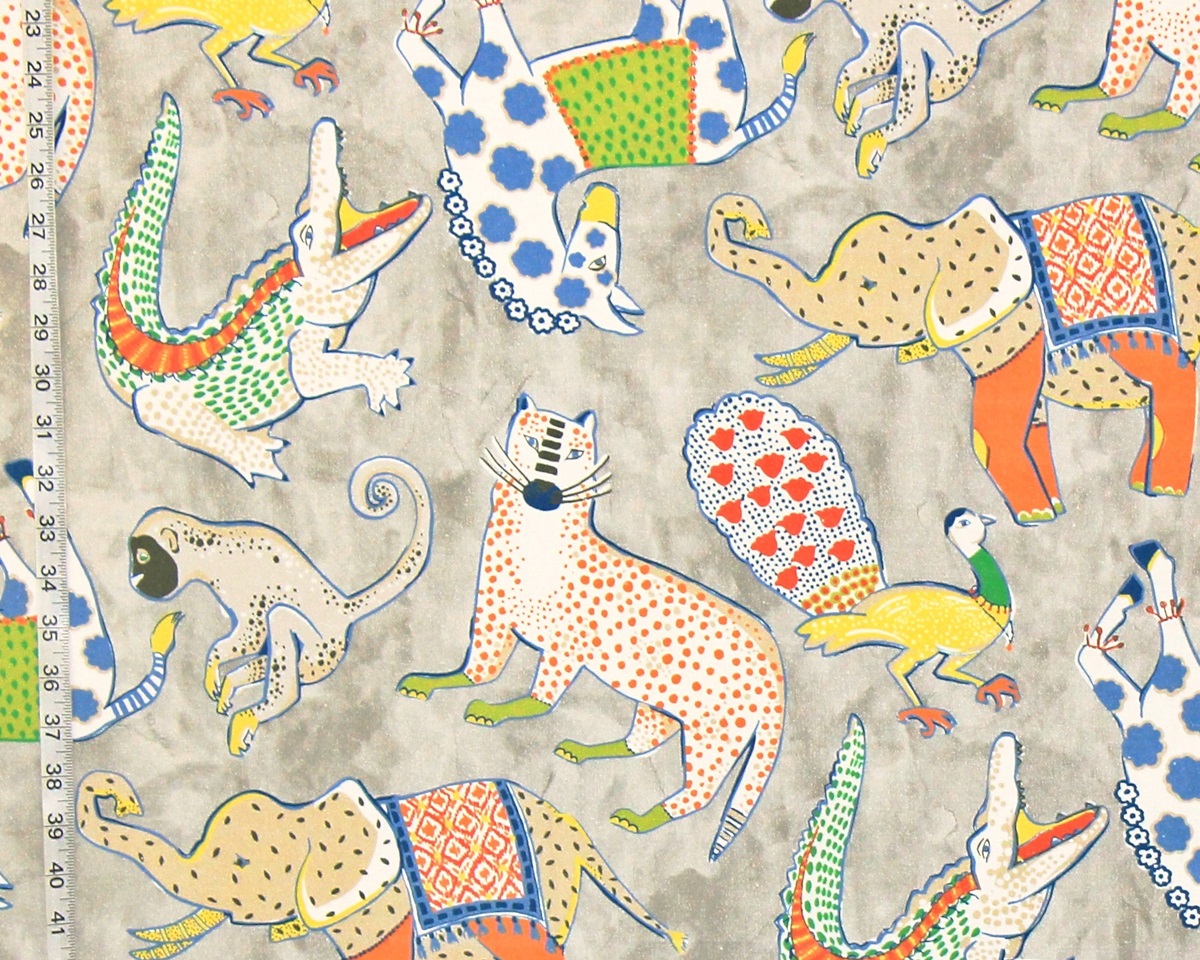 Another thing I like about this fabric is the scale and the repeat.
The elephant is about 12 3/4″ long- not small.
But, the horizontal repeat is 26 3/4″,
and the vertical is 24″,
which is smaller than most fabrics today.
So, these have a large scale pattern with a
fairly compact repeat.
That makes these are easier to use with less waste.
I really like whimsical beast fabrics.
And, the Clarence House Fabric "Bali"
definitely fits into this genre!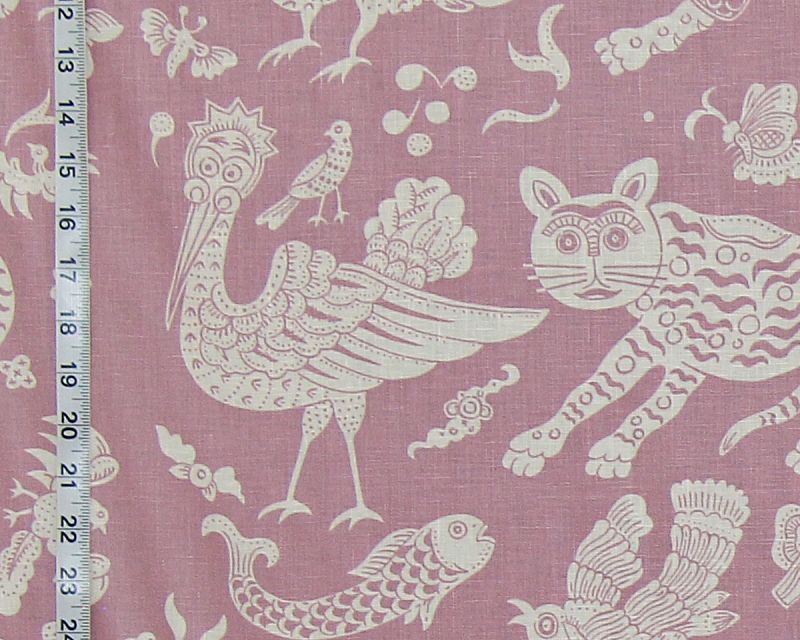 In this pattern large animals and birds are set in irregular rows,
with smaller animals and design elements filling
the spaces between them.
This pattern also has a large pattern
with a small repeat.
The peacock is about 8 1/4″ wide,
and the horizontal repeat is just over 18″,  the vertical – 18 1/2″,
again, smaller than the norm.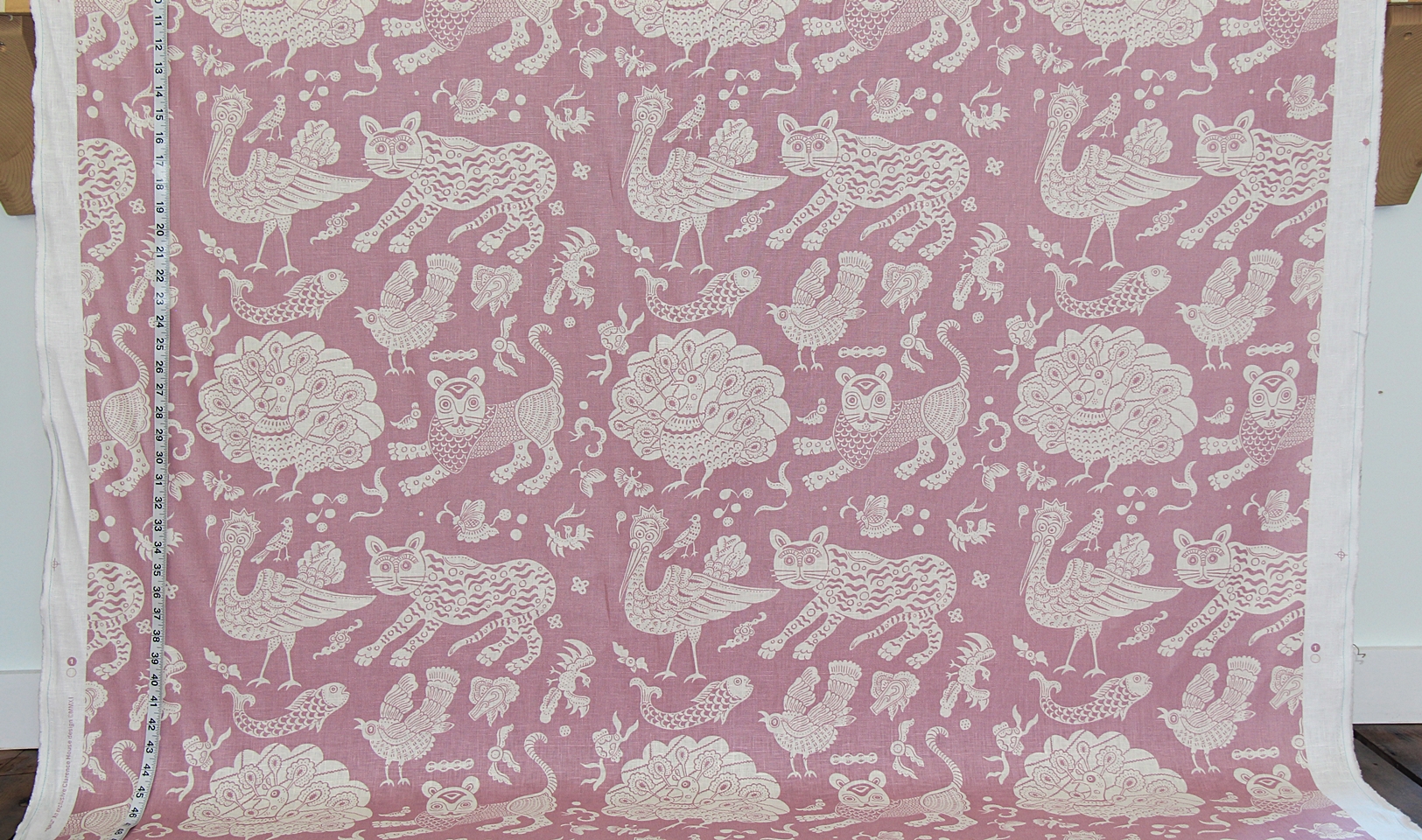 We have this in two colorways-
muted violet and dusty aqua.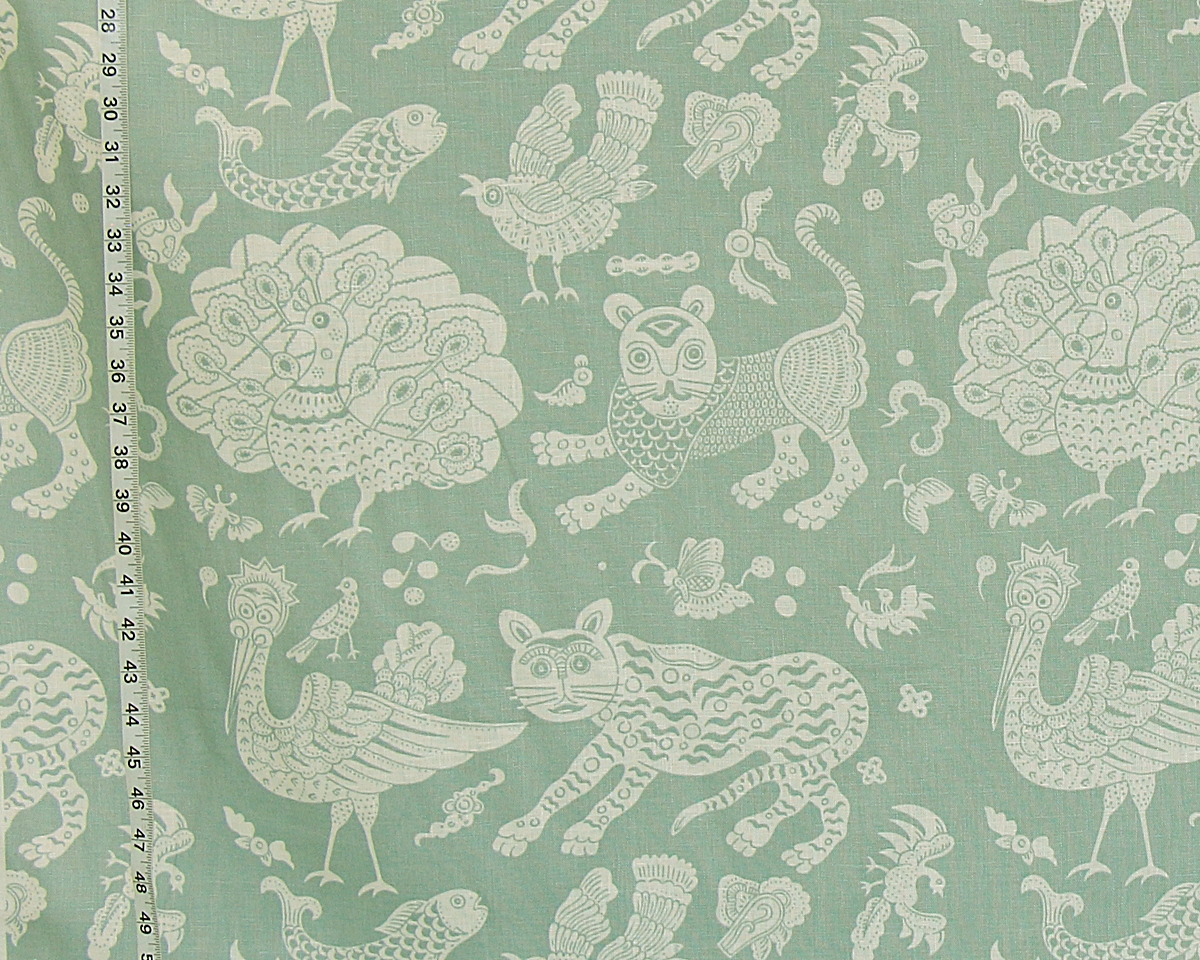 To see all of the exotic animal fabrics see the
Exotic Animal Fabric category. 
__________________________________