This last week it was all about orange and pink fabrics!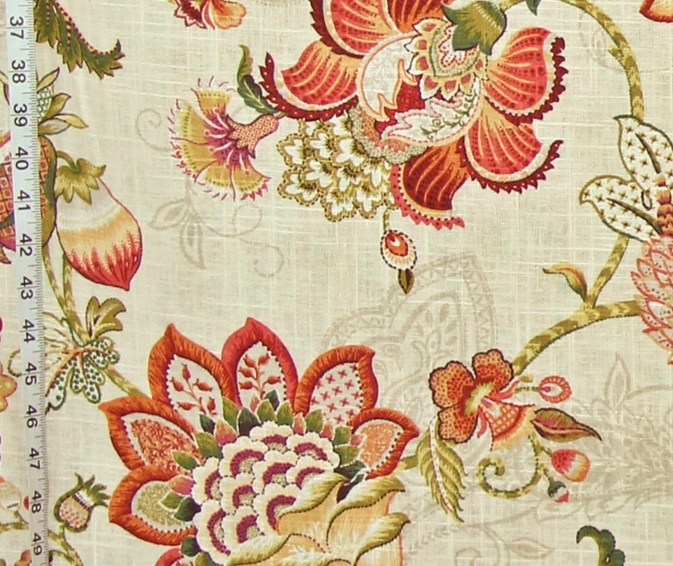 The Indiennes got the most attention of
the orange toned fabrics.
The two shown have patterns that float over
a neutral shadow print
that gives depth to them.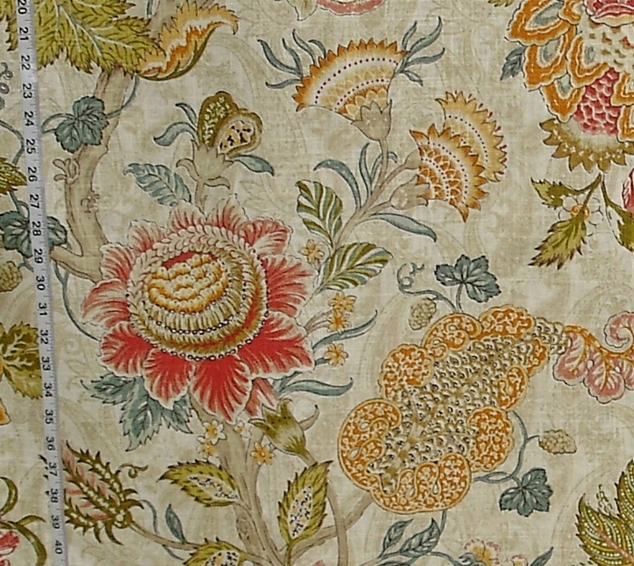 The orange insect bug fabric also had some attention.
This is a woven upholstery weight fabric.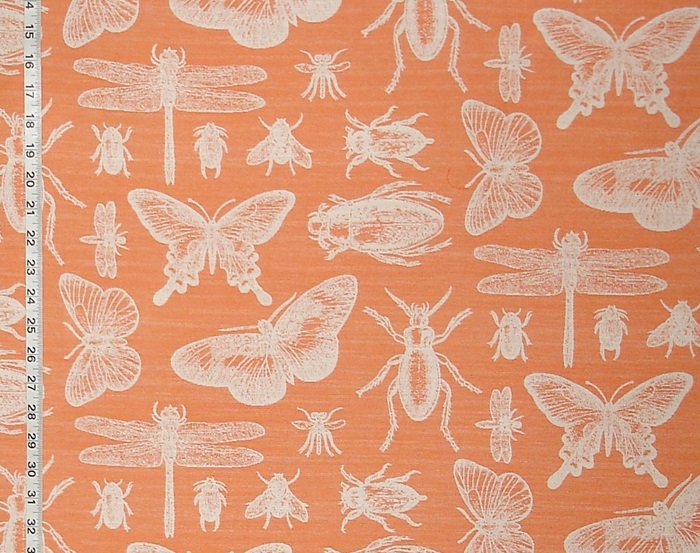 For those that don't care for orange
it is also available in tan and grey.
While most seemed interested in strong orange tones,
we have one fabric with a more muted color range.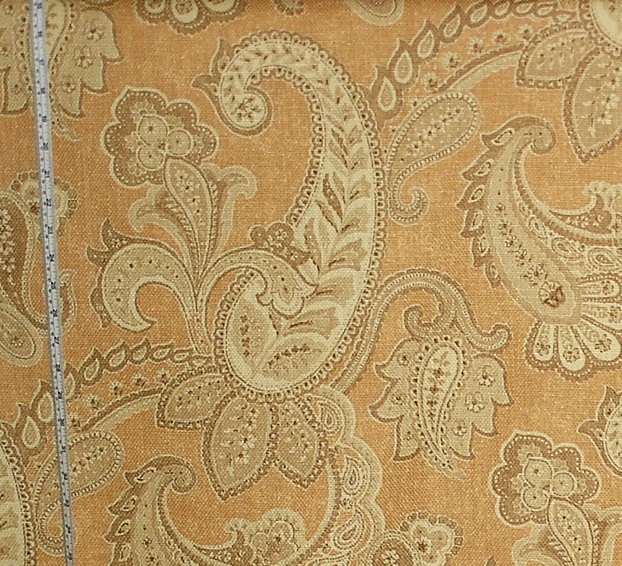 This is a large scale pattern with soft browns and cream
on a sponged muted orange background.
The orange mandala seashell
is an interesting combination of ethnic and ocean patterns.
Orange coral branches with different seashells
float over a background with different mandalas.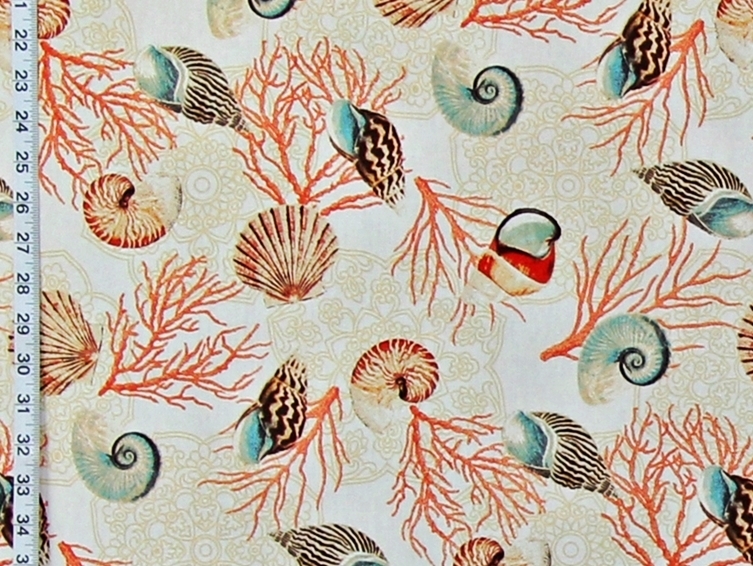 The pinks that seemed the most popular were strong pinks,
but the soft pink Indienne was also a winner.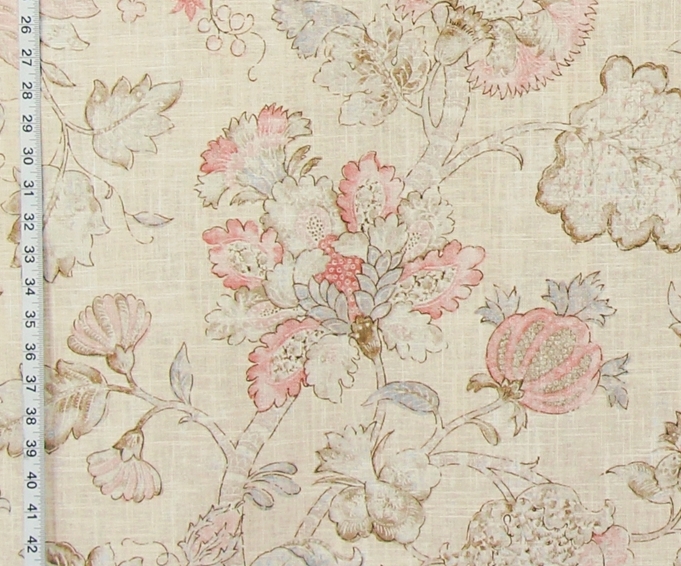 This combines shades of pink
with brown and grey.
It is subtle, and pretty.
On the far range of the pink spectrum is the
mosaic paisley Indienne fabric.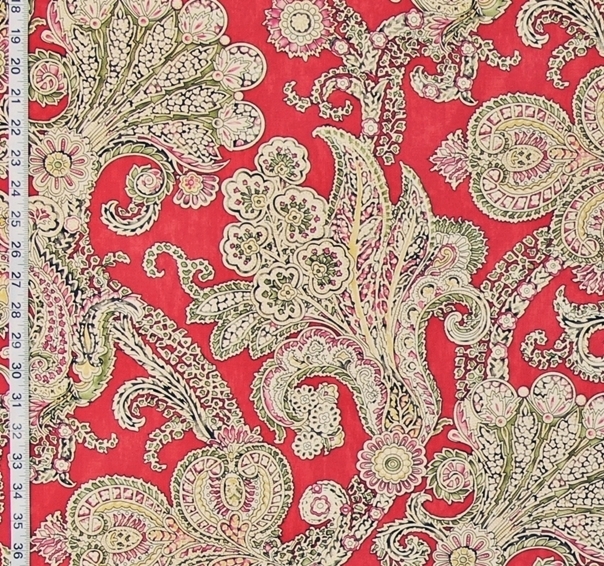 This has a swirling paisley Indienne pattern,
done as a mosaic,
on a strong raspberry toned background.
It is unique.
From a totally different genre is the popular
flamingo fabric.
We think this is one of the best flamingo patterns going-
and people concur!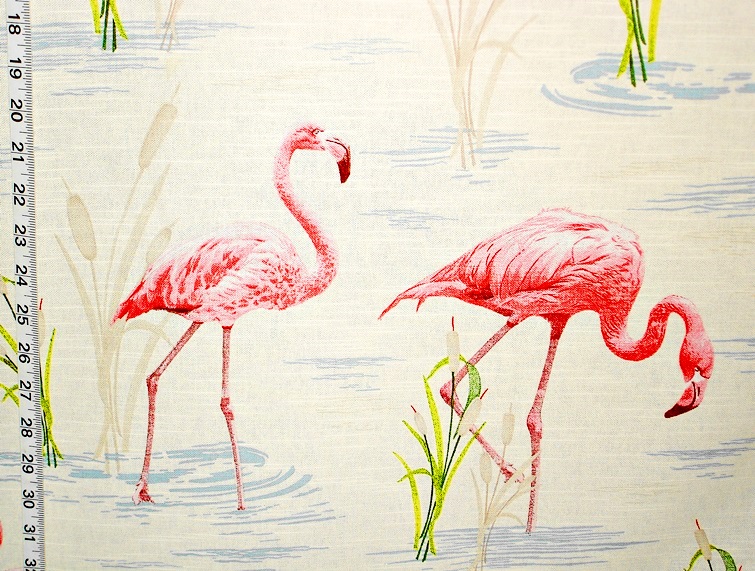 When something gets cut again, and again,
so it doesn't get put away,
or it gets put away and I just have to keep getting it,
I notice!
And this week two florals stood out.
They can not be more different!
The first is the boho floral stripe fabric.
This has fun flowers in a variety of colors which form wide stripes.
It is also available in a yellow orange colorway.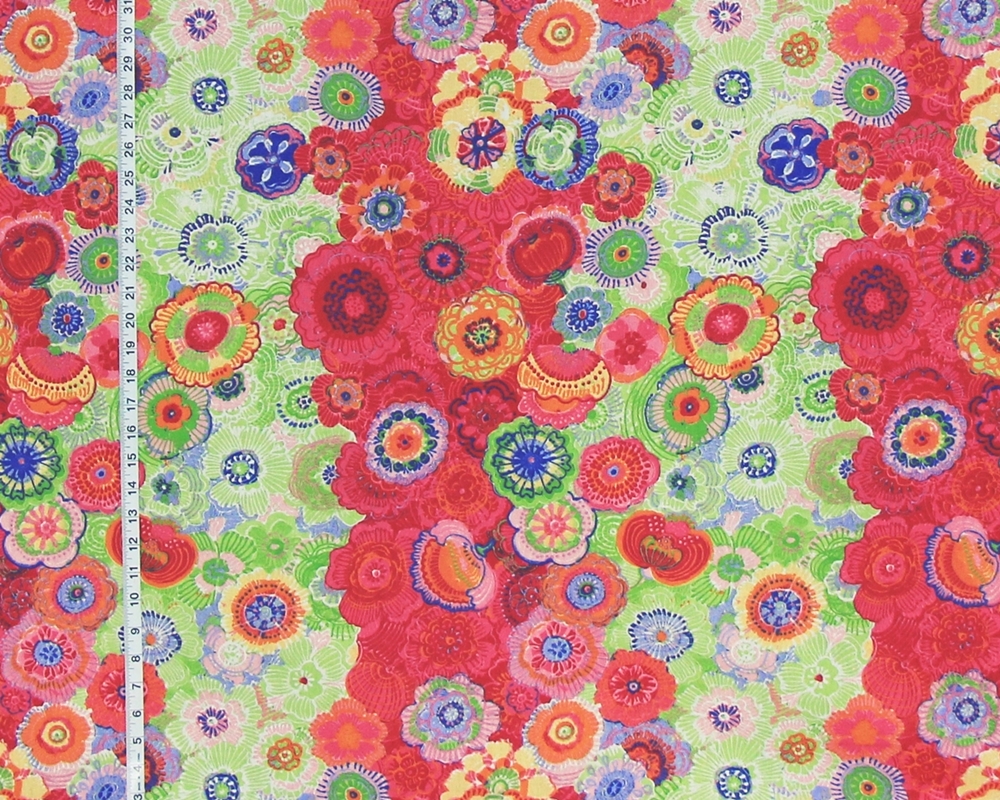 The other popular floral was the apple blossom fabric.
This has apple branches in full bloom on a tonal grey background.
There are only a few yards left.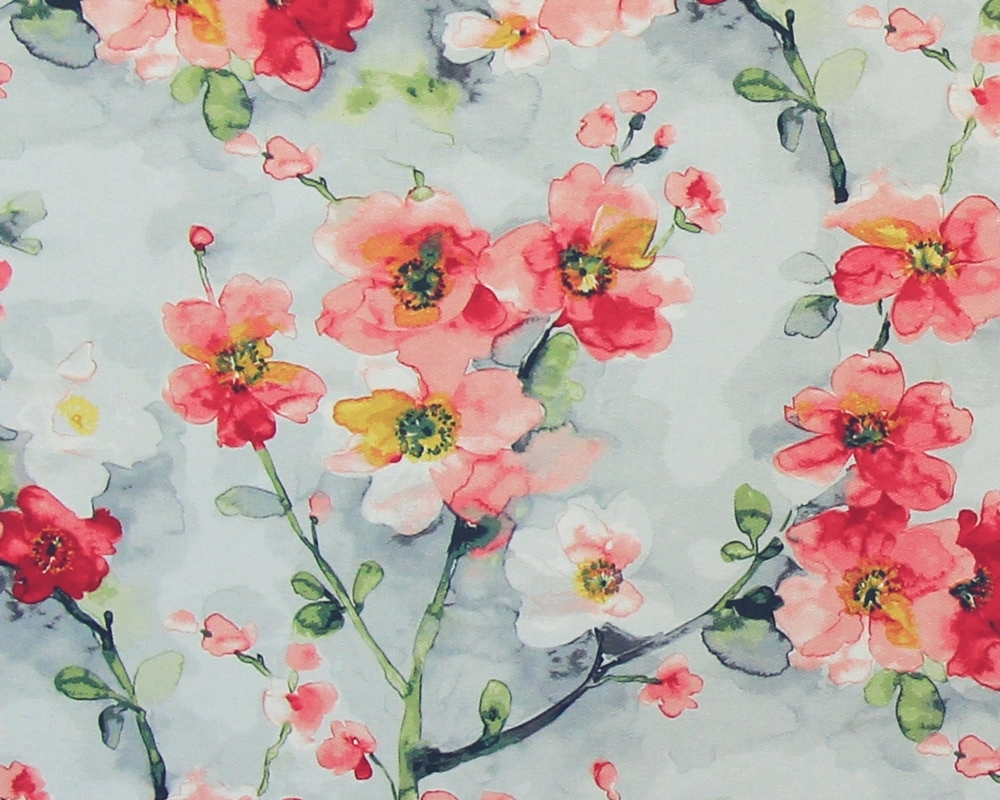 Also in short supply,
is the lotus rug pattern.
It is for those who want a traditional fabric
in pretty colors.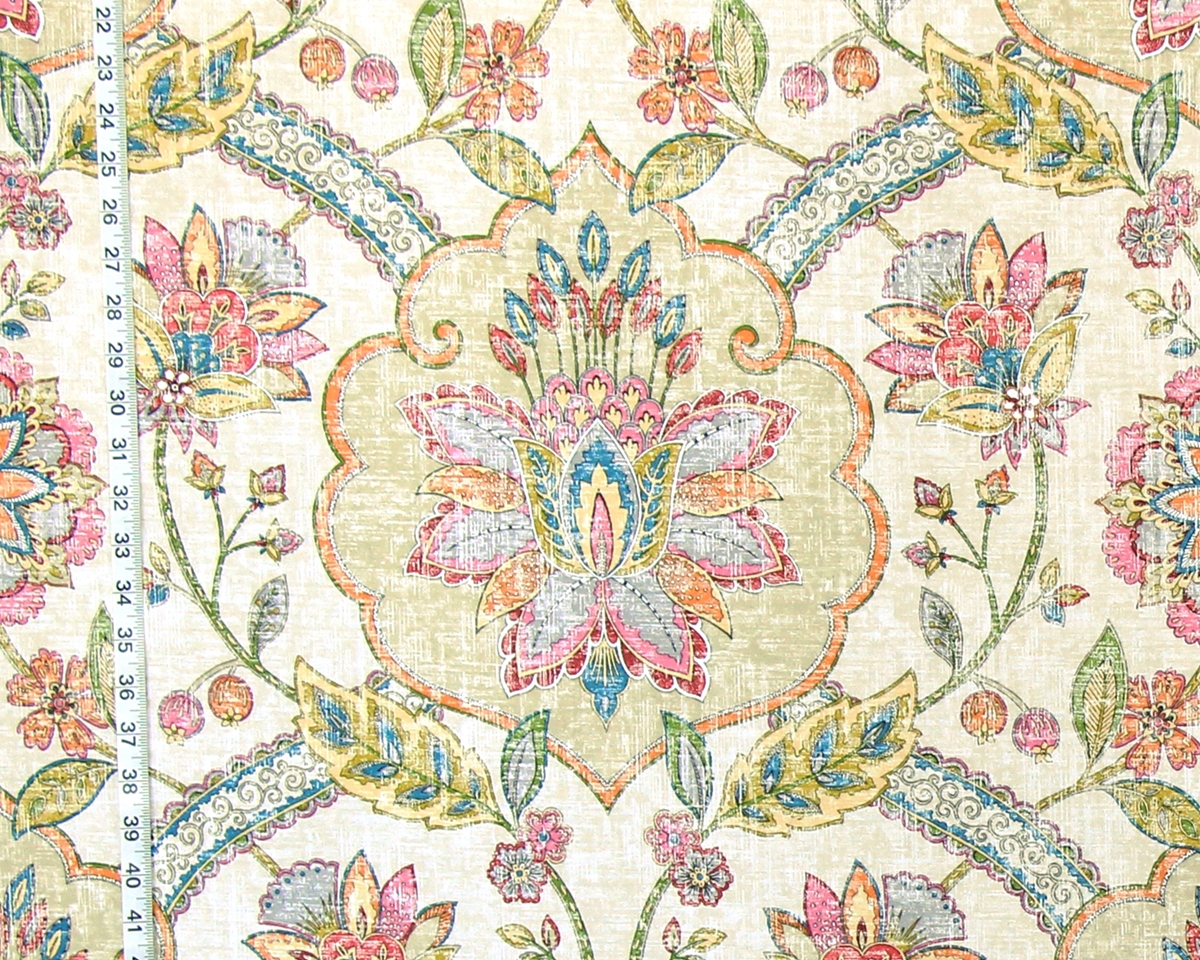 For colors you are looking for,
use the
Search By Color tab.
It is located at the top of the home page.
 ___________________________________